Visitors to the Leal Senado Building took a trip down memory lane this autumn at a free Macao exhibition that showcased antique toys – some of which are 100 years old.
Some people may find two grown men in their 60s who still play with toys quite peculiar. But Augusto do Carmo Amante Gomes and Tang Va Hoi don't exactly play with their dinky cars and 70-year-old robots in the strictest sense of the word – they collect them. And, over the past couple of months, these two local men have shared their vast collections with children and big kids in Macao as part of a special toy exhibition.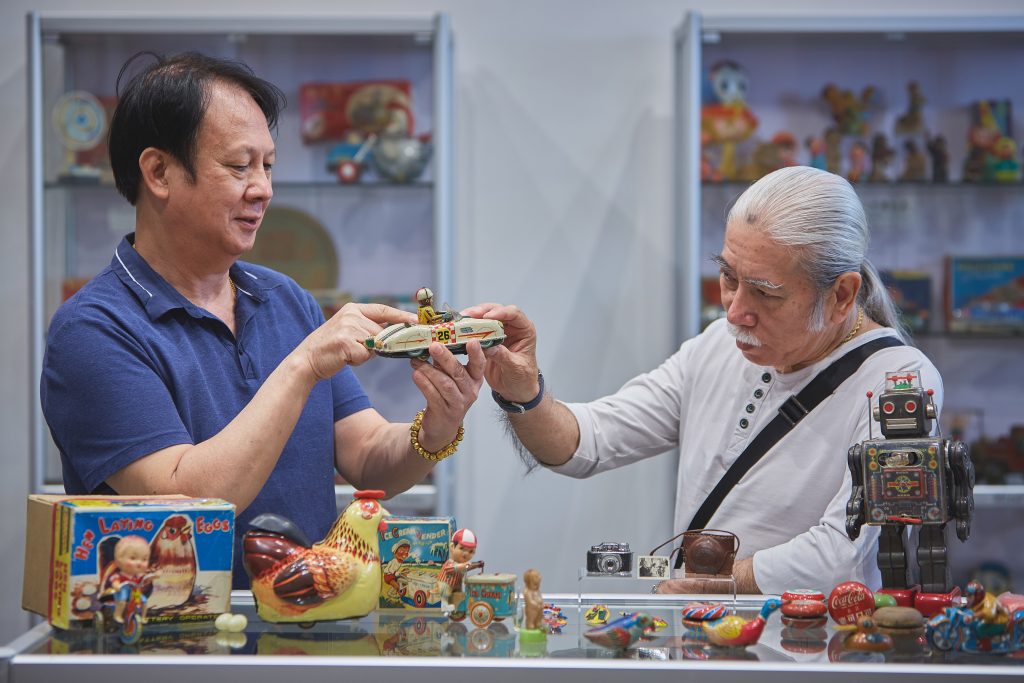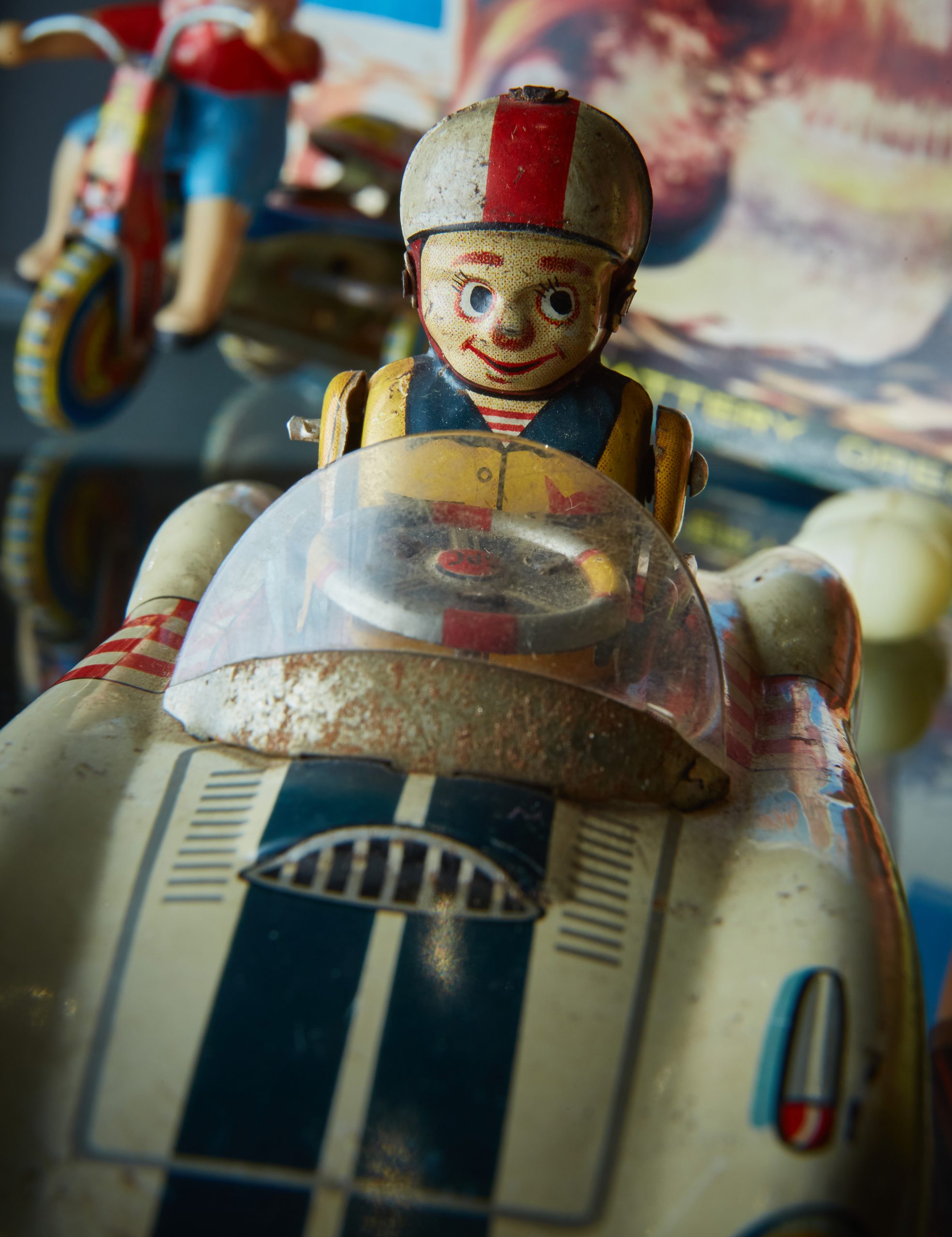 An antique can be a treasure to one person and junk to another. But many antiques are more than just the sum of their parts: they can hold a wealth of memories too. That was true of Gomes and Tang's pieces in the 'Nostalgia of Macao: Exhibition of Nostalgic Toys in Remembrance of the Innocence of Childhood' exhibition at the Leal Senado Building's gallery exhibition hall, which opened in October and continued until 22 November. Both men say that while a monetary value is attached to the collectible toys which were on display, the nostalgic value of each piece can far outweigh the finances.
The exhibition was co-organised by the city's Municipal Affairs Bureau (IAM) and the Macao Antique Collectors' Association. Tang and Gomes both represent the association, which was established in 2003 and now has 20 members, with some of them in their 80s. They collect anything from paper money and coins to old photos of Macao – but toys are always hot property due to the nostalgia of childhood. The association was invited by the IAM to showcase their most collectible toys and it took the team about two months to gather up their favourites and set up the displays. Most of the toys dated back to between the 1920s and 80s – although a handful were from the late Qing Dynasty, around the start of the 1900s – and there were five areas that made up the exhibition: toys made from tin, toys made from plastic, toys made from paper, toys for festivities and toys that train the mind.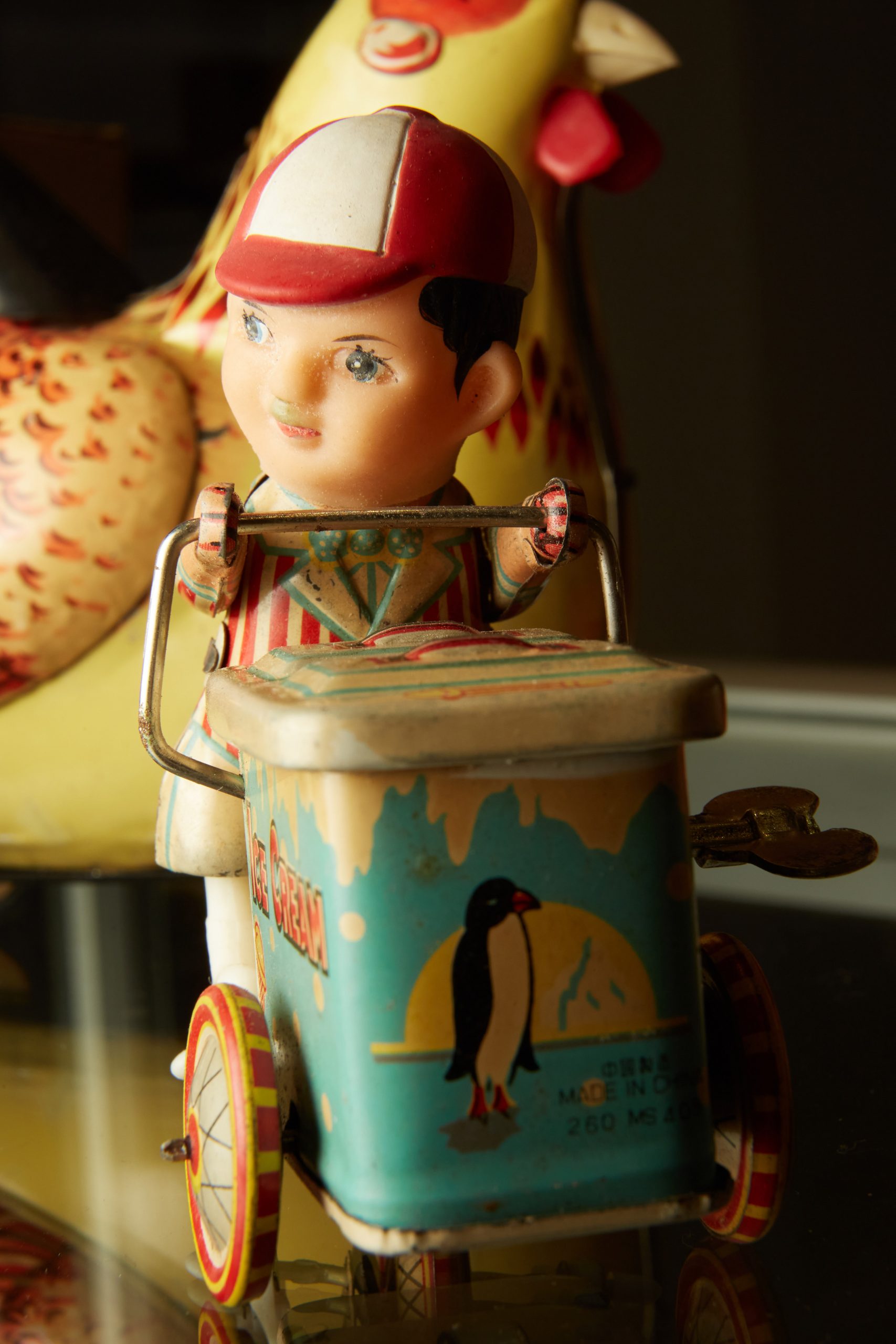 Gomes, 69, is the association's president. He says he's not exactly sure how many items were on display but estimates more than 1,000 pieces, intimating that the association has many more toys that didn't make it to the shelves. Tang, 65, is the association's director-general. He says he's been collecting antiques since the 80s and notes that five association members – including Sam Wai Lon, who provided more than half the toys on display – personally furnished the exhibition with pieces from their own collections. "We needed to do a lot of research to get things right," says Tang. For instance, he notes there was a 'dancing couple' on display that was made in occupied Japan between 1945 and 1951. "The factory that made this toy only lasted five years," he says, "but the dolls are still in good condition."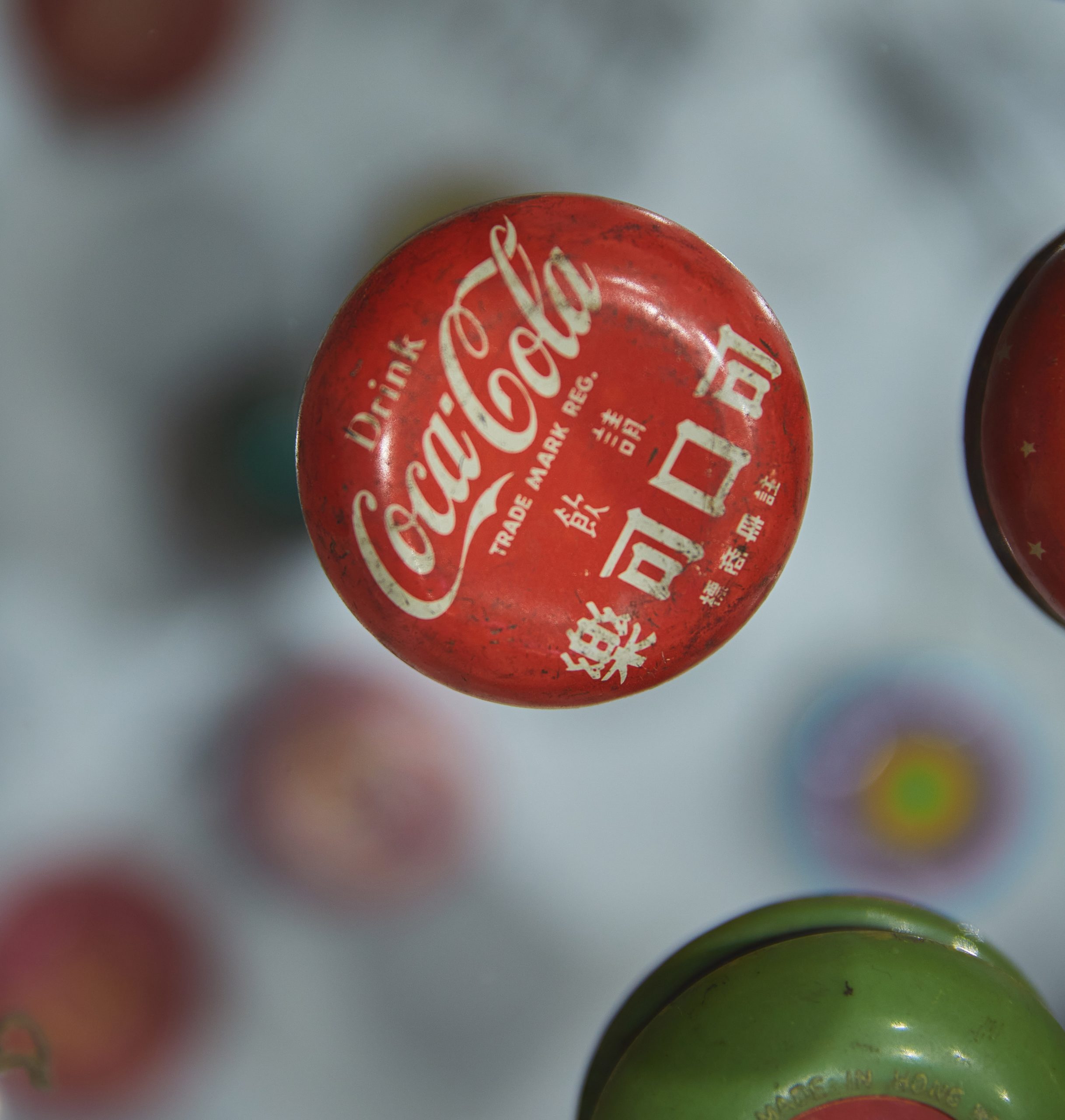 Gomes says that some would see today's mass-produced, computer-designed toys as 'nicer' than those relics from the past. "Toys in the 50s and 60s were mostly handmade and not so durable," he says. "But they are special. Also, unlike the tens of thousands of toys made today, factories only made limited toys – which make them expensive now. Not every family could buy these toys." Gomes says he was lucky enough that his family could afford some toys. A minuscule toy camera he got when he was around nine years old was one special artefact on display from his childhood. It cost MOP 5. "At that time," he says, "MOP 5 was worth a lot, especially considering that an average worker only earned MOP 70 a month."
Tang says that the expense of buying good toys in the mid-20th century forced many people to purchase small pieces that cost just 25 or 50 cents each. He says these were usually 'not so durable'. Both men say that homemade toys were also common in, say, the 50s as few people could afford the foreign-made imported toys from countries like the UK, US, Germany and Japan. They say that one Macao store that used to sell 'foreign high-class toys' was the Lei Yun Kee toy store that once stood in Rua de São Domingos. "At the time," says Gomes, "the economy wasn't that good and many people didn't have the money to buy toys, especially those made in Japan." He says that the scene changed in the 60s and 70s, though, as Hong Kong opened up toy factories and, as a result, prices fell in Macao as quality pieces became more readily available. When China opened up factories in the 70s and 80s, both men recall prices falling further. It was this improved accessibility that forced Lei Yun Kee to close at that time.
A statement from the IAM on the exhibition says: "The purpose [of the event] was to let the younger generations learn about the traditional toys that flourished over the past century and the changes in the development of old toys. It was also to further understand Macao's old folk culture, combining education with entertainment." The statement explains the association is made up of experienced local collectors and it has previously hosted other antiques exhibitions, so it was able to 'provide sufficient and abundant items for the exhibition' and thus 'increase its attraction to visitors'.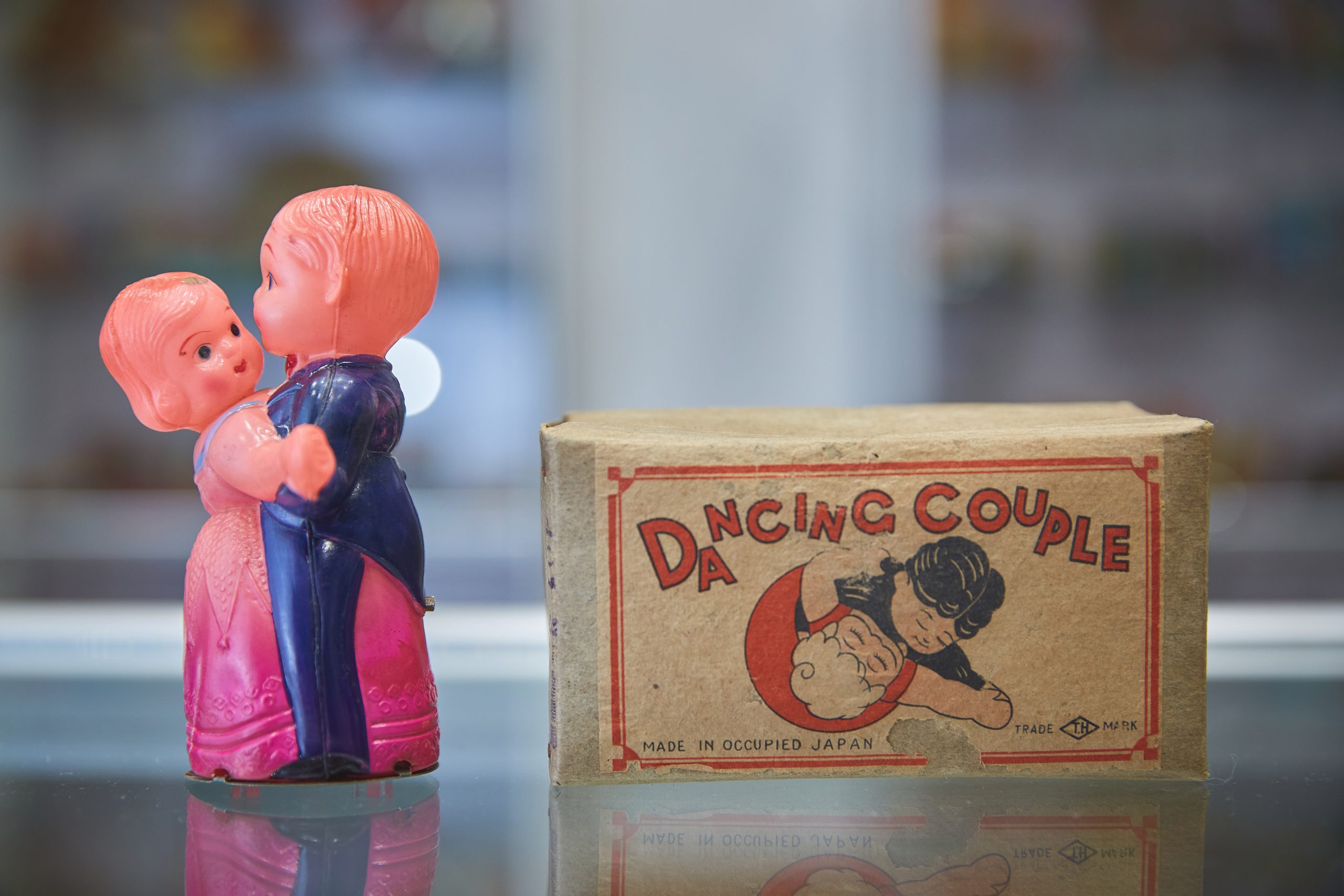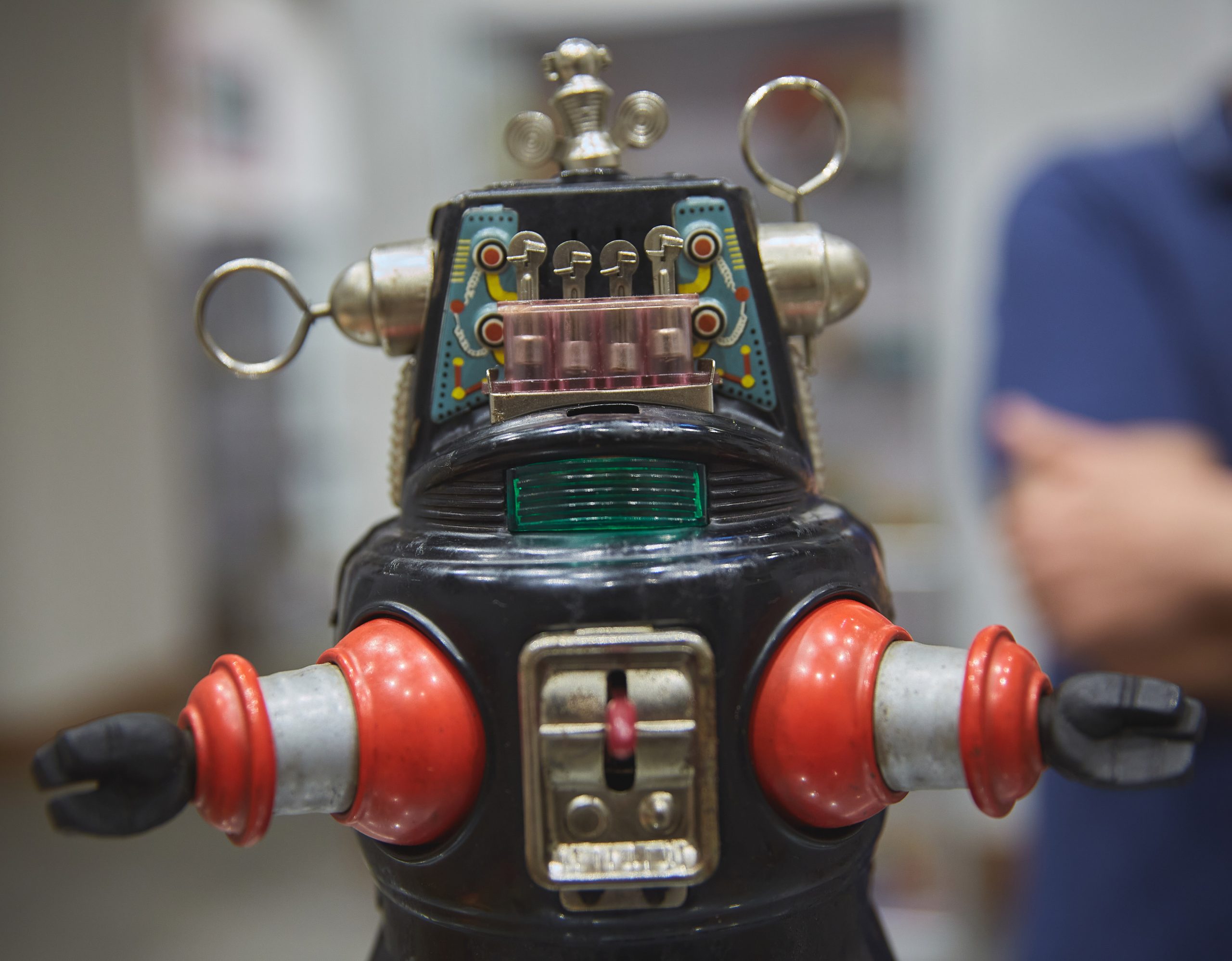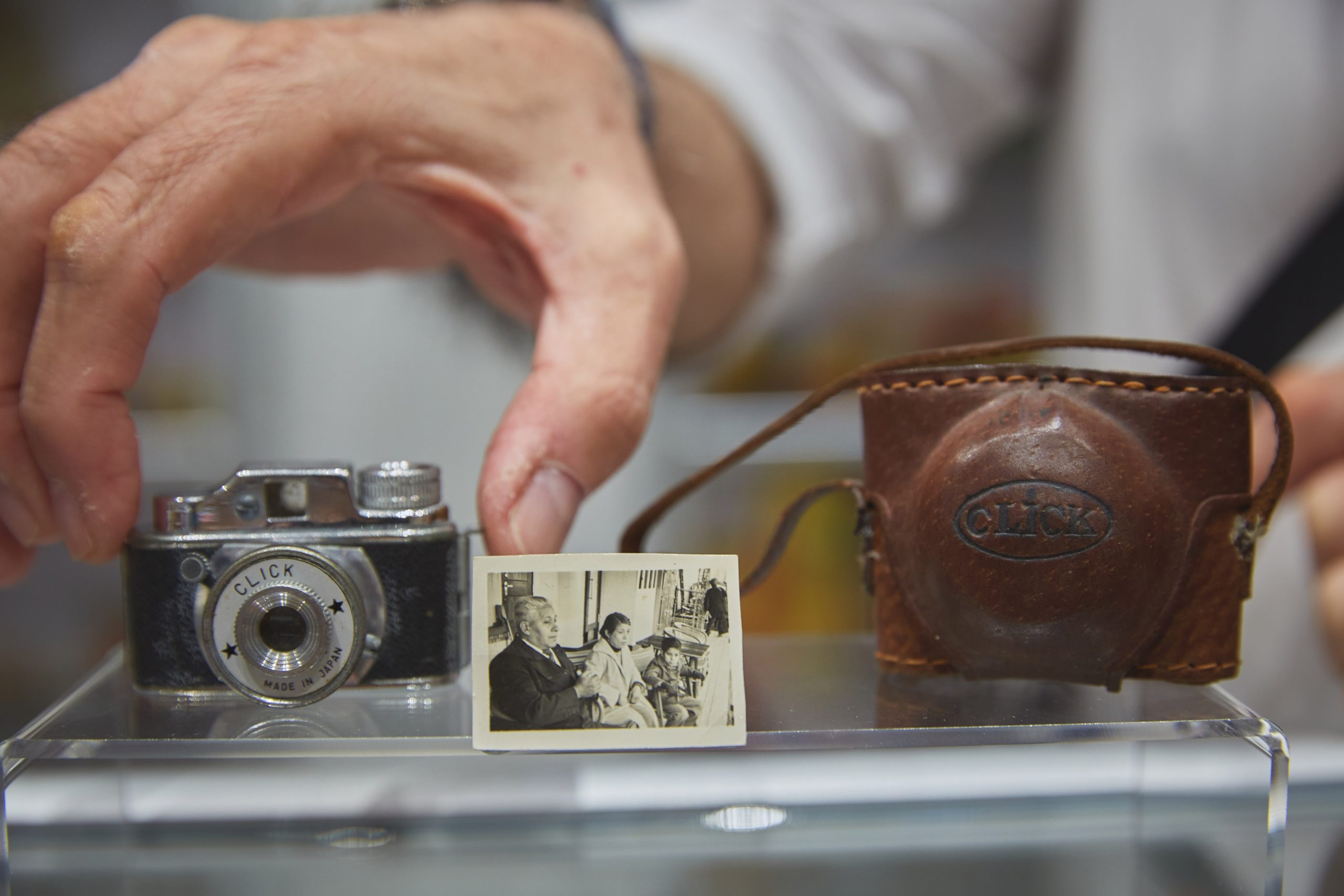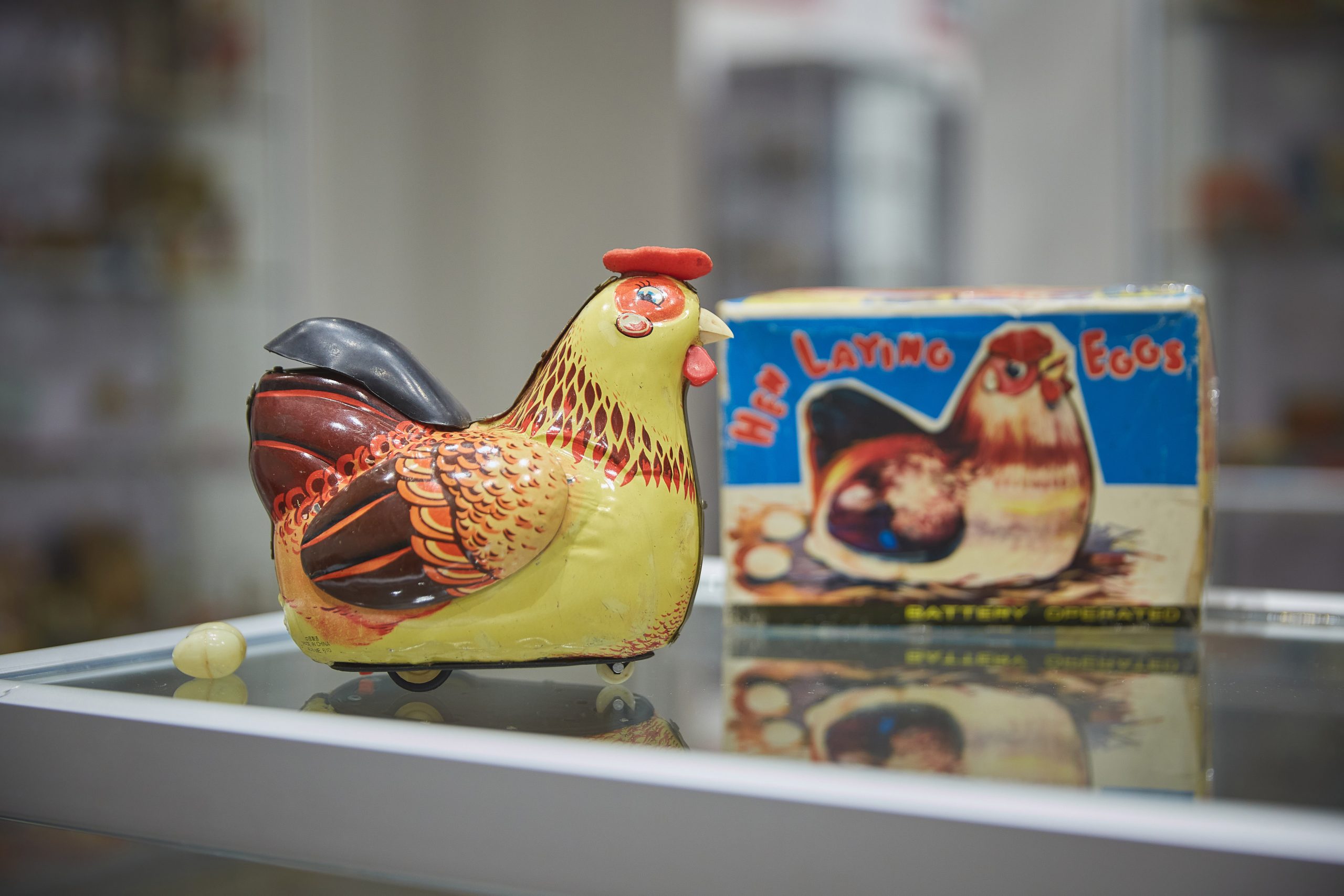 How toys have evolved – and how their roles as children's playthings have evolved – over the years was at the heart of the exhibition. Tang and Gomes also attempted to highlight how some collectible toys rise in value over the years. At the same time, they noted the importance of nostalgia. Many adults wandered around the exhibition, they say, with beaming smiles on their faces as their children also enjoyed the displays. "It wasn't really for the children of today," says Gomes. "It was for their parents. They could introduce their children to their own childhood stories and appreciate the value behind these toys. We don't really know the monetary value of many of the toys, anyway." Tang agrees. "In essence," he concludes, "this exhibition was really about the memories." If you missed it, we hope it won't be the last toy exhibition from the association in Macao – we hope there's another to play with in the near future.