Once a feast that brought everyone together, today Chá Gordo is a rare tradition that should be preserved.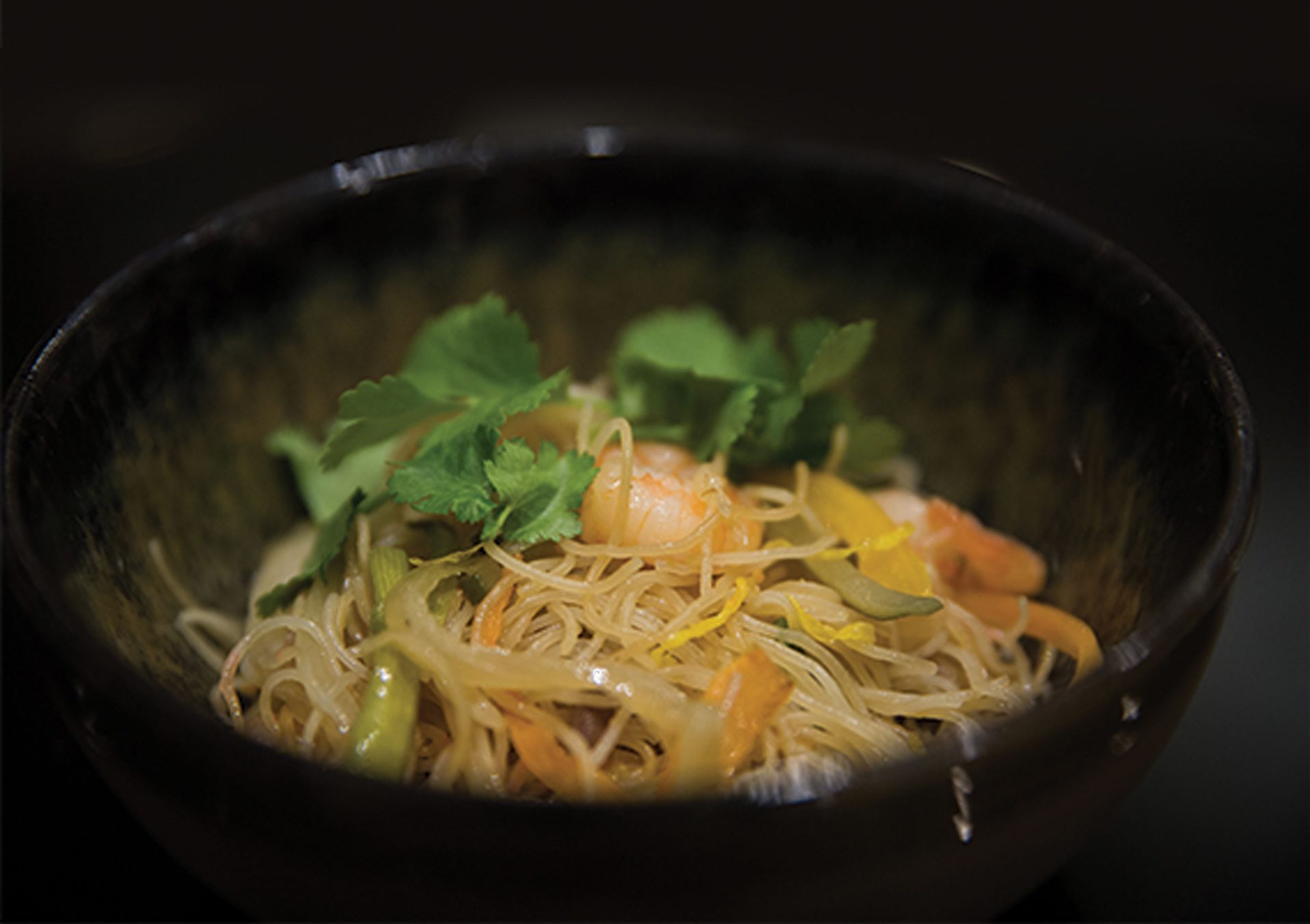 With its rich history as the point where East meets West, it's no surprise that Macao is home to one of the world's first fusion cuisines. Macanese cuisine developed over centuries, incorporating a host of influences to create dishes and practices unique to Macao.
The all-day Macanese feast of Chá Gordo – 'Fat Tea' in Portuguese – once a common event used to mark religious holidays or events or just because, has become a rare treat in recent decades. It lives on each year as the Macanese community gather in a local Catholic kindergarten to celebrate this cherished tradition with a feast before Easter and Christmas.
The bi-annual event embodies the intoxicating mix of colonial Portuguese culinary legacy and Chinese heritage within the local Macanese community. Apart from a buffet feast of homemade cakes and Macanese staples that range from lo bak gou (steamed Chinese turnip cakes) to laccasa (rice vermicelli noodles served in a seafood broth), the spread includes intoxicating pots of flavours stewing outside on portable gas stoves.
In the outdoor tents, a cauldron of spicy feijoada (black bean stew with beef and pork) is lined up alongside a Goan pork vindaloo (pork marinated in wine-vinegar and garlic). Developed in the former Portuguese colony of Goa, the name 'vindaloo' comes from a garbled pronunciation of the original Portuguese dish, carne de vinha d'alhos.
That element of Portuguese influence, whether in recipes or ingredients, and colonial connections is the common thread running through every dish served at Chá Gordo. The food also ties to the more recent past: in the 1950s, the venue for Chá Gordo shifted from the home to elite country clubs.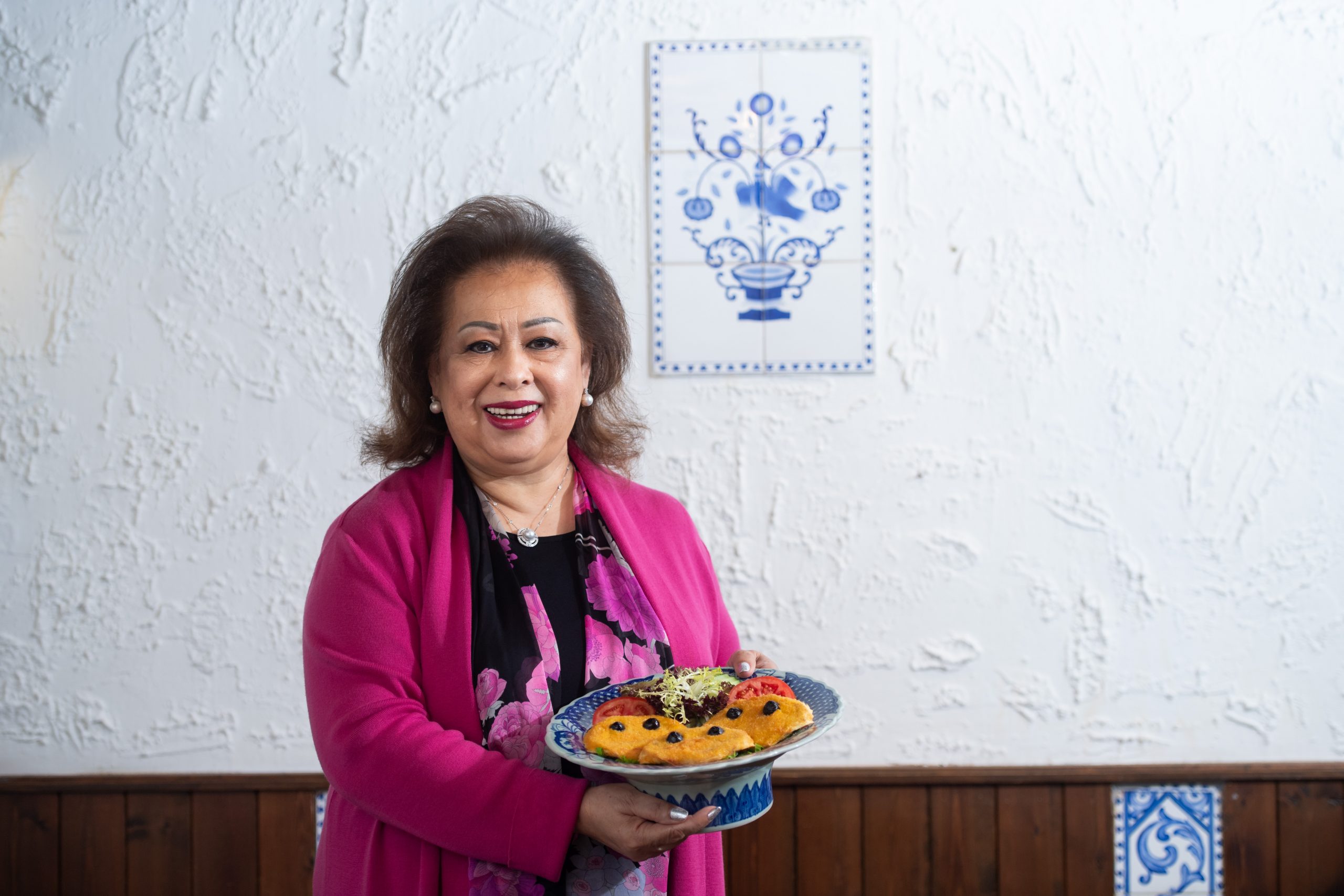 The chefs behind the restaurants catering the bi-annual event – Vitória Batista of APOMAC, Aida Jesus of Riquexó, and Manuela Ferreira of Restaurante Litoral – all used to work at one such club, the Macau Club. These grande dames of Macanese cuisine provide the savoury main courses while women from the community contribute an assortment of sweets, from agar agar to bolo menino, a traditional Macanese sponge cake.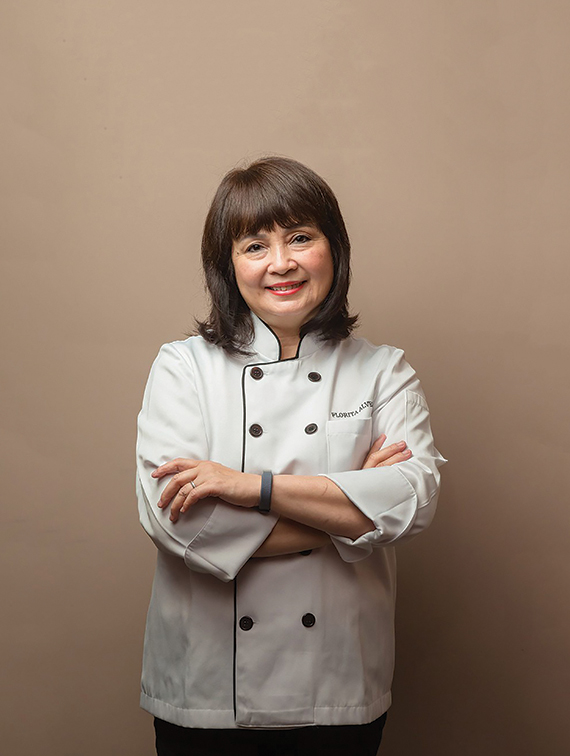 Florita Alves, herself a Macanese chef and Macao Tourism Board representative, has made it her mission to preserve Macanese cuisine at home while also promoting it abroad. Authentic Macanese cuisine, unlike that of many other ethnic communities, can be difficult to find outside of the city. Part of Alves' work entails breaking through that geographical isolation to introduce Macanese cuisine to the wider world.
"For me, the dish porco balichão tamarindo [braised tamarind pork] is one of the most representative Macanese dishes with traces of the Portuguese route," Alves said. "Based on the origin of the main ingredients – pork, garlic, wine, bay leaf, tamarind, balichão, cane sugar – and the method of preparation, we can conclude its roots and relationship with the vindaloo from Indian cuisine."
This method of marinating meat, Alves explained, was how Portuguese sailors preserved 'raw ingredients' for long journeys. Missionaries, however, were the first Portuguese to arrive in Macao, followed by traders and sailors. Some brought their families with them while others married locals, contributing to the integration and fusion of cultures in the city.
A history written in food
Many people misunderstand Macanese cuisine as a simple marriage of Portuguese and Chinese dishes. In fact, it reflects a multitude of influences, geographical flavours that mark the trade routes and colonial holdings of the Portuguese.
"The roots and names of some dishes may be the same, but the ingredients and the way to cook is very different," explained Luís Machado, president of the Macanese Gastronomy Association (CGM), which organises the bi-annual Chá Gordo. "We believe that Macanese cuisine is the first fusion cuisine in the world."
It's a kind of 'slow food', an "intense potpourri of flavours that need time to cook, which isn't practical for commercial restaurants – Macanese cuisine is a very personalised family-style cuisine."
"We used to say that every home has their own minchi – a stir-fried beef and pork mince with deep-fried diced potatoes served with an egg sunny-side up – or their own Capela," Machado remarked. "The recipes never tell you exactly how to cook there is always a secret ingredient in each one and that is never revealed to the public."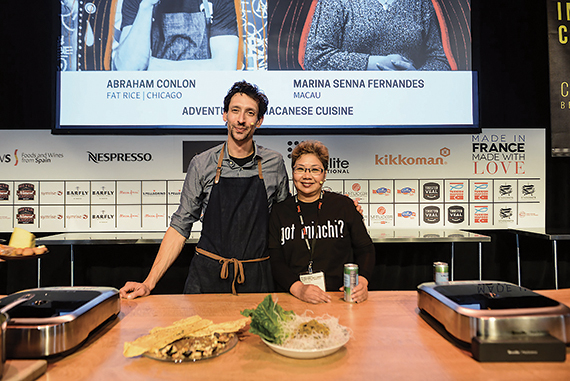 James Beard award-winning chef Abraham Conlon of Chicago's Fat Rice, who spent time researching recipes in Macao for his first cookbook, prepared his own Capela recipe together with Marina de Senna Fernandes. Conlon described the dish as "the king of all meatloafs, a nod to the name of the dish made in Bundt-like shape and in Portuguese translates to 'crown.'"
As a descendent of one of Macao's largest and oldest Macanese families, Fernandes remembers when Chá Gordo was a family affair: "When we were growing up, my grandfather used to have an 'open house' most afternoons, with concerts in the house and a Chá Gordo feast for people to come over and eat and chit chat. The servants would make plenty of food to go around for whoever popped by."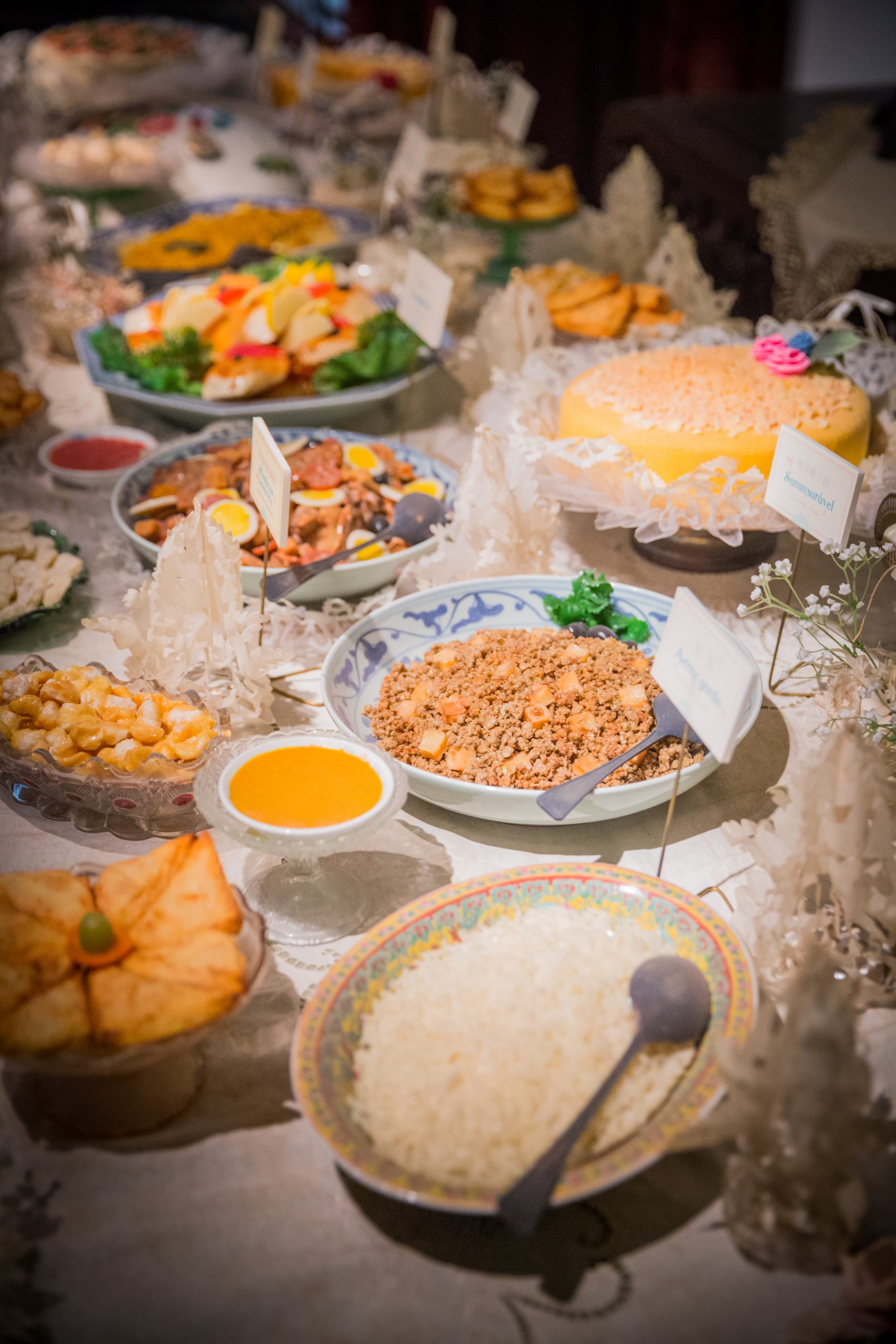 As families – and their residences – shrunk in size, preparing such large, time-consuming feasts became increasingly difficult. "Today, the younger generation of Macanese don't cook their own meals," Machado said, making the task of perpetuating this largely home-based cuisine all the more difficult.
Efforts to preserve and promote Macanese cuisine got a boost in November 2017 when, after a years-long campaign by the government, Macao was officially designated a UNESCO Creative City of Gastronomy.
Now the city is looking to institutionalise preservation efforts through initiatives like the development of a multilingual database of Macanese recipes, capturing the many 'family recipes' of these centuries-old dishes, some of which have never been written down before. Other projects include specialised culinary training and the creation of a centre for the promotion and support of Macanese gastronomy.
Macanese cuisine is the very heart and identity of Macanese culture. With greater awareness through government initiatives and events like the bi-annual Chá Gordo, this unique culinary tradition looks like it will continue to evolve and grow for generations to come.