Tai Long Fong is one of the few remaining traditional Chinese teahouses in the city and a time capsule of the 'golden age' of Macao's tea culture. Tucked away in the backstreets, the three-storey building has been in business since the early 1930s, though it was called Dak Loi Cha Lau until 1977, when an entrepreneur named Chan You purchased the restaurant with friends and transformed it into Tai Long Fong.
Inside the teahouse, antique wooden round tables and mirrored columns create a retro atmosphere that's enhanced by nods to Cantonese opera, with vibrant lanterns hanging above a small stage in the corner. For instance, large portraits of local Cantonese opera actors popular in the 80s like Chu Zhan Wa dot the walls. There is also a golden plaque of the great diva Fong Yim-Fun who transformed Cantonese opera in the 50s and originated a unique singing method called the Fong style in Cantonese opera.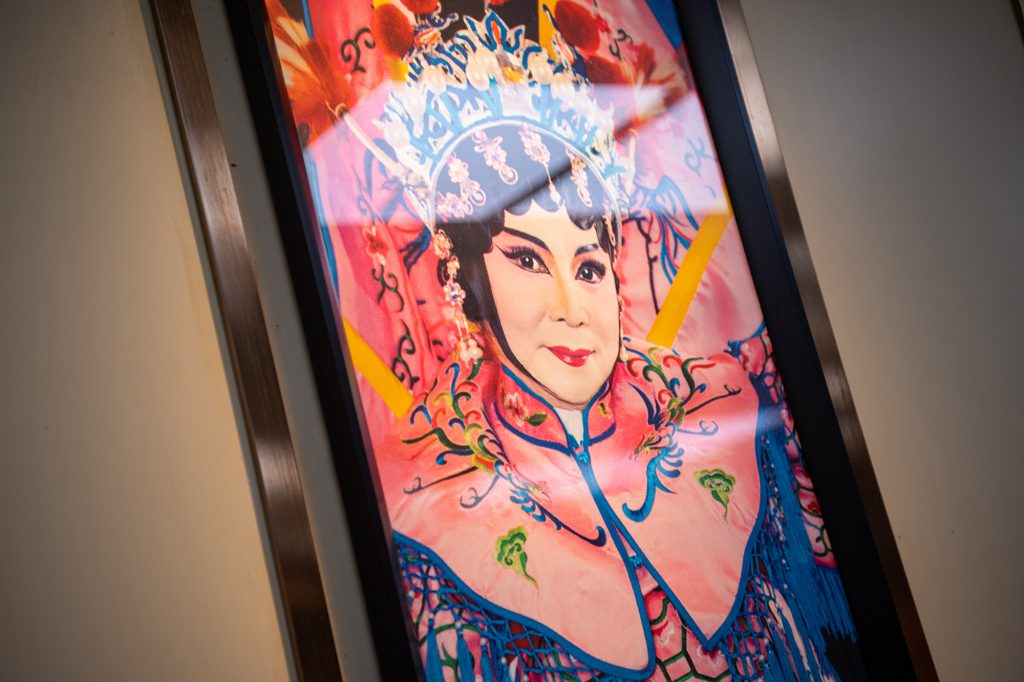 When Chan You's daughter Chan Mo Lin – who was then in her 20s – took over in 1983, she inherited a dwindling business which needed a new strategy. Inspired by her own love of Cantonese opera, she established the Tai Long Fong Cantonese Opera Association and introduced performances at the teahouse. "At the beginning, Cantonese opera seemed as easy as singing karaoke," says Chan. "But over time, I started gaining more knowledge about it and my interest grew."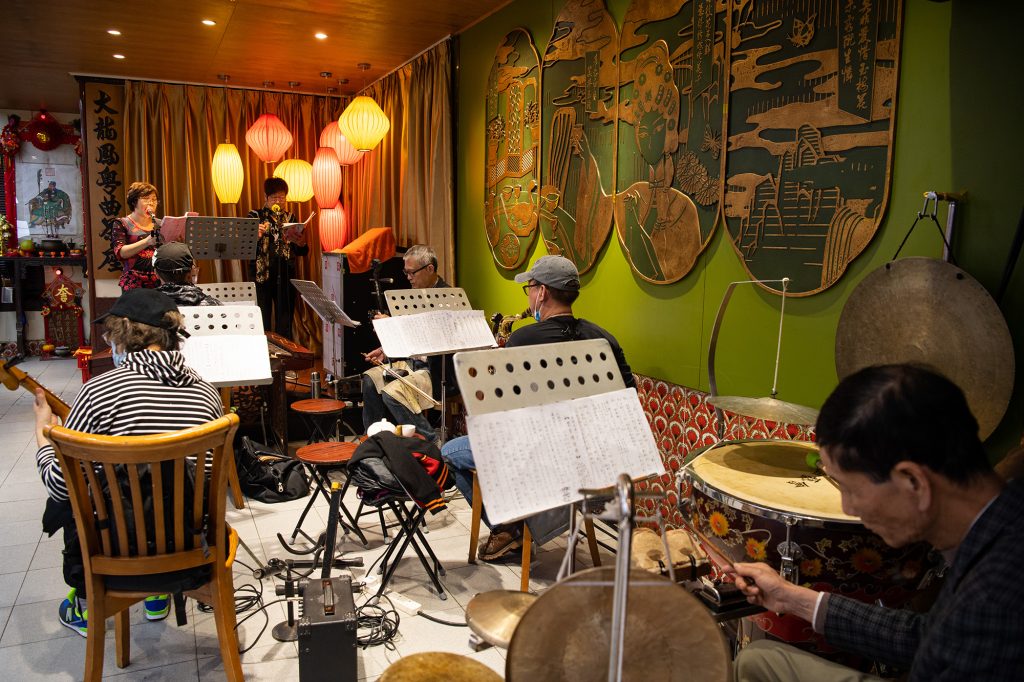 The teahouse used to open all three storeys with a dim sum trolley distributing the day's dishes on each floor. After the financial crisis and Typhoon Hagupit in 2008, however, the restaurant had fewer customers and gradually closed the upper floors. These days, Chan opens the ground floor daily and the first floor for mahjong gatherings.
Still, customers can experience this traditional art form in the afternoons from 3 pm to 7 pm, when musicians play their instruments – hammered dulcimer, erhu and double-reed pipes – for Cantonese opera enthusiasts, a blend of both regulars and newcomers. "Fans enjoy the performances. They like to listen to classics such as Princess Cheungping and Romance of the Phoenix Chamber," says Chan, who sometimes joins in on stage. "And performers like to try out new songs to develop their vocal skills."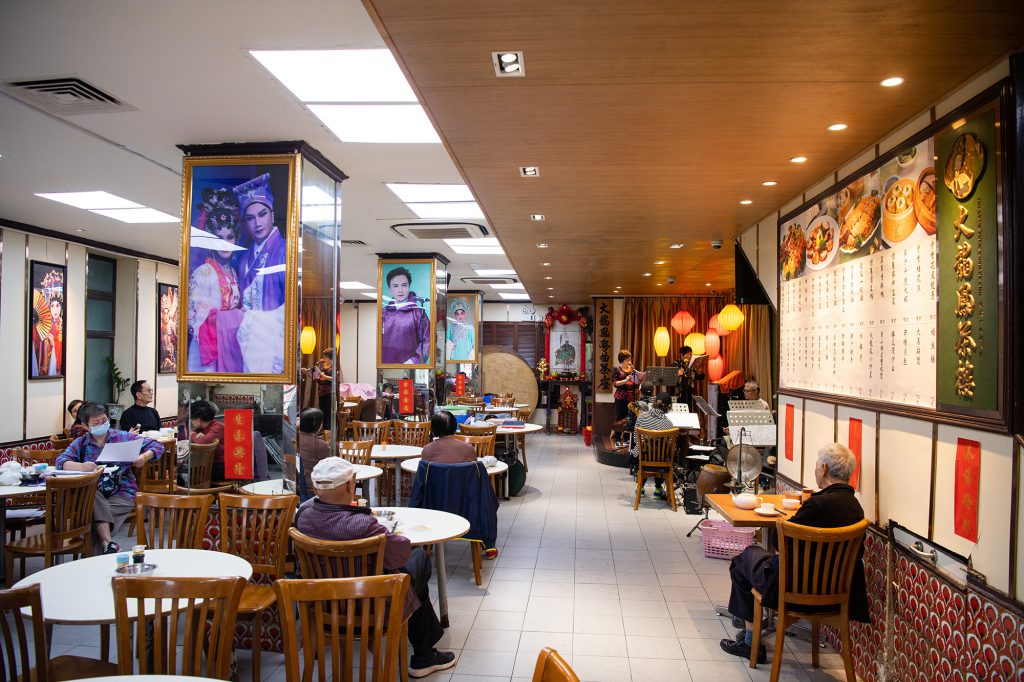 Keeping tradition alive
Aside from the Cantonese opera performances, Tai Long Fong also embraces tradition through its food and tea. In his mid-70s, Chef So Yun has developed a range of personalised recipes, from his famed crispy duck (fried taro and duck) to the "money" chicken (grilled ham and chicken liver).
A regular destination for yum cha, the teahouse's dim sum menu is particularly popular. Jumbo chicken buns, steamed black-bean buns stuffed with red-bean paste, and siu mai (steamed dumplings) tend to be crowd-pleasers. "In the old days, siu mai were made of minced fish, but now they're usually made with pork and shrimp," notes Chan. "But we still offer the traditional option."
As for tea, Tai Long Fong has updated its menu over time to keep pace with modern tastes. "We used to serve tea with cha zong [a Chinese porcelain teacup with a lid], because customers loved to sit here for a long time with a brew," says Chan. The teahouse offers a wide selection of tea leaves, including pu'er (fermented black tea), shoumei (white tea) and shui xian (oolong), with prices ranging up to MOP 50 a pot. "Now, times have changed," says Chan. "People lead fast-paced lives so we are not that fastidious about our tea brewing anymore."
The music continues
Similarly, the Cantonese opera scene has also changed over the years. While Macao's traditional teahouses used to be less popular among younger generations, this seems to be changing. When UNESCO inscribed Cantonese opera onto its Representative List of the Intangible Cultural Heritage of Humanity in 2009, young people took notice. This interest – mostly concentrated on young mainland Chinese tourists who visit Macao – has encouraged Chan. "Generally, young tourists from the mainland come for photos and enjoy Cantonese opera," she says. "Peking opera might be a thing in the north, but Cantonese opera culture on the mainland is relatively strong, so they have more interest in the art form."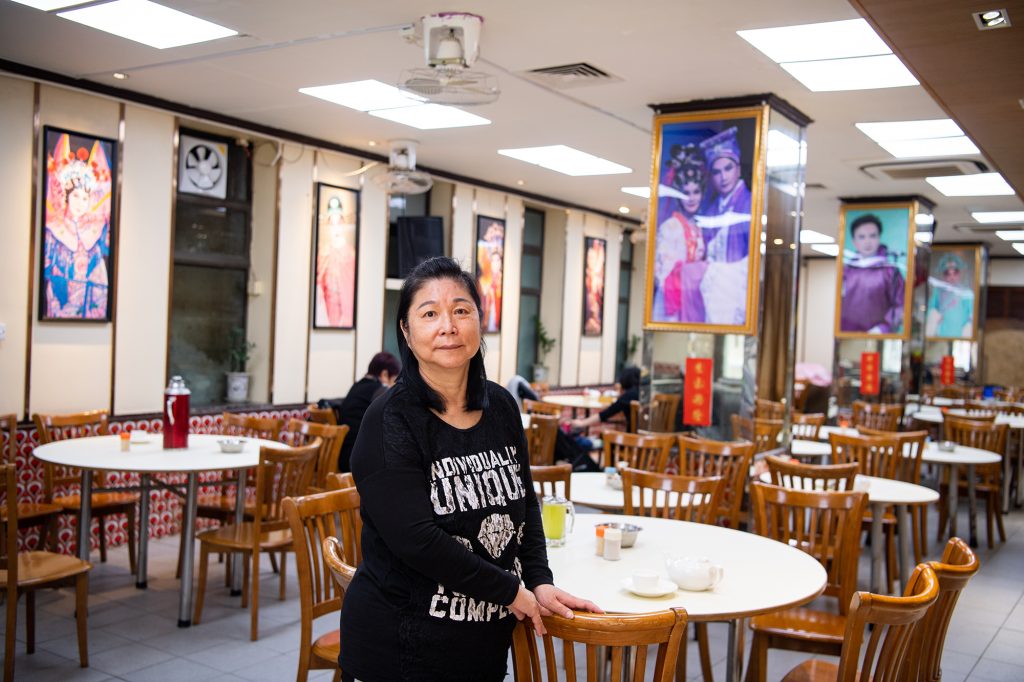 While Tai Long Fong may harken back to yesteryear, some younger fans are intrigued by its everyday appearance, authenticity and characterful ambience. "I found Tai Long Fong by chance when I was walking down Rua de Cinco de Outubro," says 25-year-old Cheong Wai Cheng.
"I thought it was very interesting that there are still teahouses for Chinese opera. And I like this old-style building very much. Although I don't know much about Chinese opera, I enjoyed the vibe from the audience and performers who are totally involved in their act."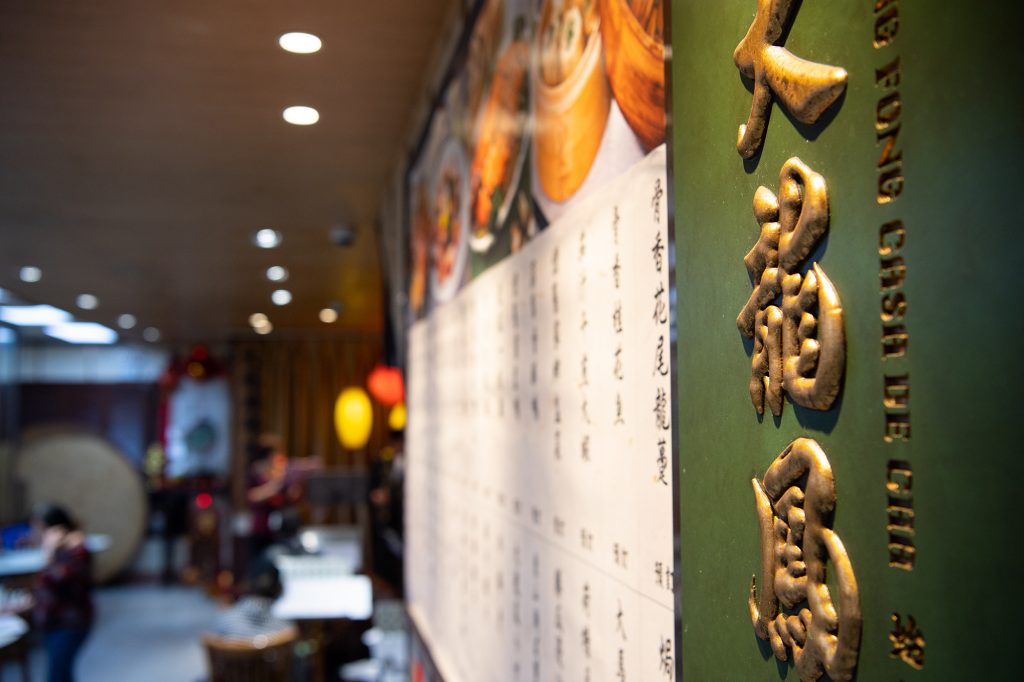 While Chan admits that local youngsters don't have the same level of interest in Cantonese opera as youngsters from the mainland, she believes it is something that can be nurtured. "It's a generational cultural difference," she says. "They don't understand Cantonese opera and understanding can only be achieved by educating them."
With this in mind, she says she would like to invite younger people to perform on stage through locally organised events, while also inviting children from the mainland aged 5 to 12 who are learning to perform. "Many youngsters from the mainland and Macao have started to learn the art form," she says. "And they come here to find out more. It's a good omen for the future."