Education. Empowerment. Experience. The Fu Lun Youth Association of Macau has been serving the city's young female community.
Fu Lun, also known as the Women's General Association of Macau, is one of a kind in the city. In 2018, the United Nations granted the association special consultative status and it is the only NGO to represent Macao at the annual United Nations Commission on the Status of Women.
As part of its mission to empower women, Fu Lun has introduced several programmes, including the International Affairs Training Program (IATP). Debuted in 2014, the certificate programme welcomes 100 talented, ambitious young women each year, arming them with the skills they need to thrive in an increasingly interconnected, globalised world.
"The local market is small, so we hope to widen local women's vision of the world," says a spokesperson of the Fu Lun Youth Association of Macau. "In the programme, they have a chance to explore their potential, expand their knowledge and gain insights into various fields and industries."
Local talent, global affairs
In 2016, forty participants were selected from 100 applications. In 2020 and 2021 respectively, more than 300 applications were received and 100 participants were selected.
The IATP is very competitive and requires a multi-step application process, including an interview undertaken in Cantonese, Mandarin and English, group discussions and solo presentations on local and international social and gender issues.
Once accepted, students – aged 18 to 45 are immersed in a global education that's designed to expand their horizons and build a sense of community. Inspired by the UN's sustainable development goals, IATP focuses on international affairs, communication, public speaking (in both English and Chinese), model UN exercises and global problem-solving skills.
Other courses turn a spotlight on general etiquette, and new media trends and local issues, including law, politics and Macao history, but are not set in stone. For example, the programme added a course about post-pandemic life this year, in order to prepare students for the inevitable changes ahead.
The programme also includes a visit to Macao's Liaison Office of the Central People's Government and a talk by a representative from the Office of the Commissioner of the Ministry of Foreign Affairs, as well as several organisations in the Greater Bay Area, such as the Guangzhou City Planning Exhibition Center and the Guangzhou Science Square Exhibition Hall.
In good company
The programme not only sees a growing number of scholars, including doctoral candidates, but also welcomes young mothers who want to get back into the workforce. Many women  stop working due to pregnancy or health issues, but through this programme, they can rebuild their professional networks, redirect their career, and break through the glass ceiling.
For example, the programme triggered Fong Wai Chio to step out of her comfort zone and look for a change. As a civil servant, she always aims high. After completing a master's in International Integrated Resort Management at the University of Macau in 2016, Fong enrolled in a Doctorate of Business Administration Program at Zurich's SBS Swiss Business School.
When she joined IATP in 2019, she hoped to develop public speaking skills for her job. She was also interested in the programme's model UN conference experiences, as well as general etiquette. Identifying herself as an introvert, Fong never dreamed she could speak in front of an audience, but now she feels confident and capable.
Among the many IATP experiences, Fong greatly valued a 2019 visit to Guangzhou, where she gained a deeper understanding of the region's developments. "I didn't know much about the economic atmosphere of the Greater Bay Area – it was not a common topic in my social circle. From the trip, I got to learn more about the political policy of China," says Fong.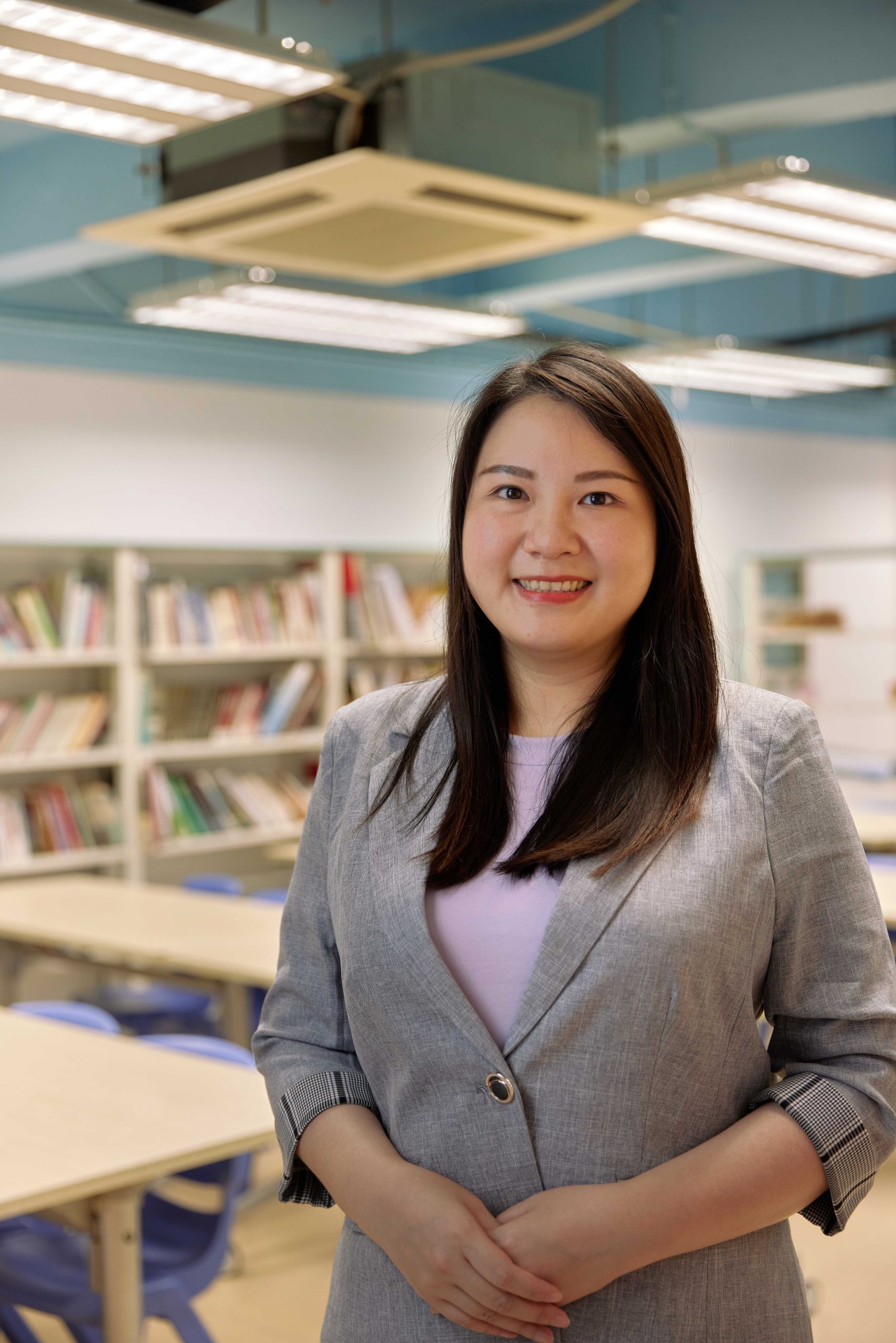 Getting out of her comfort zone helped prepare Fong for IATP's model UN conference on women's issues, where the programme splits women into small groups and assigns each a country to represent.
Fong represented Argentina, and though she found it difficult to find information about women's issues in the country, presented a position paper on the gender ratios in government. "In Argentina, women do not have a high social status," she says. "However, by law, the government cabinets have to set a quota for female candidates. I wondered if such a quota could happen in Macao one day."
Nurturing global citizens
Another civil servant, Iong Kit Yeng, joined the fourth edition of IATP in 2017. The scholar – who holds a bachelor's degree in English Studies in Civil Aviation from China's Nanjing University of Aeronautics and Astronautics and a master's degree in applied linguistics (Chinese & English translation studies) at the University of Macau – is currently pursuing a PhD in government studies at the University of Saint Joseph.
While she has always been a good student, Iong realised that she lacked awareness of global issues while travelling for work. "When I had meetings with other people on business trips, I didn't have many opinions on international issues," she says.
Hoping to expand her worldview, Iong found exactly what she was looking for at IATP. "In Macao, it is quite rare to find international courses for professions or have the opportunity to join a model UN meeting," she says. "I didn't know much about the UN before the classes, so I thought it would be good for me to learn more and acquire this knowledge."
The experience was so inspiring for Iong that she became an organiser of IATP's model UN conference the following year, then later judged participants' performances and hosted a model UN meeting. Fu Lun also invited her to introduce Macao's Domestic Violence Act at the UN China office in Beijing in 2019 and she also had the opportunity to share Fu Lun's work with young people and women at Macao's United Nations University Institute during a summit.
"It's been a great learning experience for me," says Iong. "This is not something that I could gain from other courses."
A valuable network
For Kelly Sou, IATP is all about culture and community. Sou founded her interior design and furnishing company WH Furniture in 2006 and the mother of five was used to taking frequent work trips before the pandemic. But when travel came to a halt due to Covid-19, Sou joined IATP out of curiosity.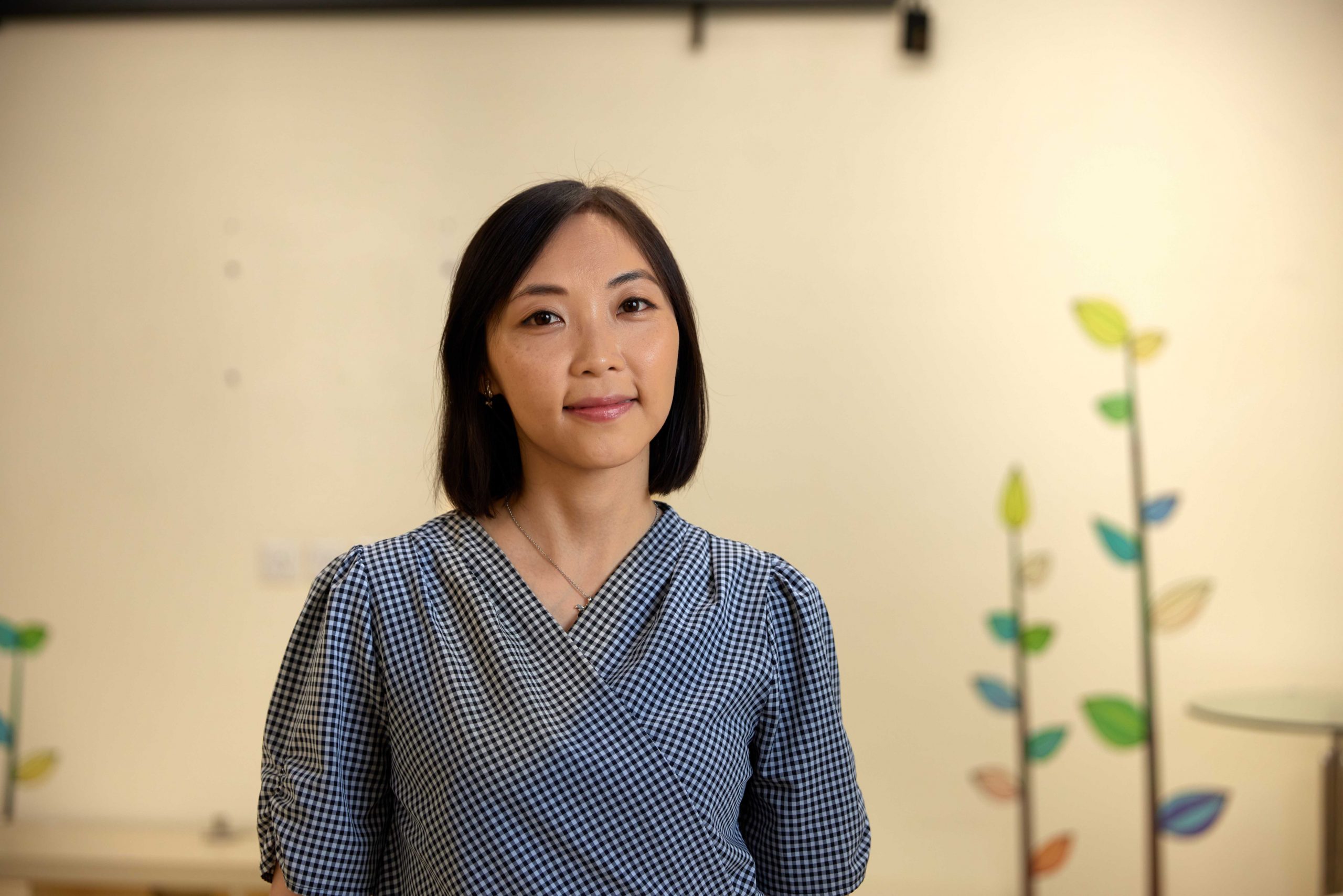 "I have over 10 years of work experience, but I found that it was time to brush up on some things which I already knew," says Sou, who found the courses on Macao history to be the most inspiring.
"What I really like about these courses is the chance to get to know a group of professional women in my age group. We all have years of work experience and can accomplish a lot together."
Inspired by the programme, Sou has teamed up with around 14 IATP classmates across different professions and backgrounds to organise a smaller-scale platform where local professional women can interact, practice public speaking and support each other. They hope to launch the community later this year.
Macao's bright future
Over the last two decades, Macao has become an international city with foreign direct investments streaming in from all over the world. Many local women are eager to overcome traditional stereotypes of mother, teacher, caregiver and explore their potential.
The IATP programme strives to provide courses and a community where women can thrive and shine, where they can brush up on their skills, explore global perspectives, prepare different industries and elevate themselves personally and professionally.