PHOTOS Cheong Kam Ka and Eric Tam
Zhongshan is to evolve into a world-class manufacturing base for modern equipment, and serve as a regional technology and R&D centre.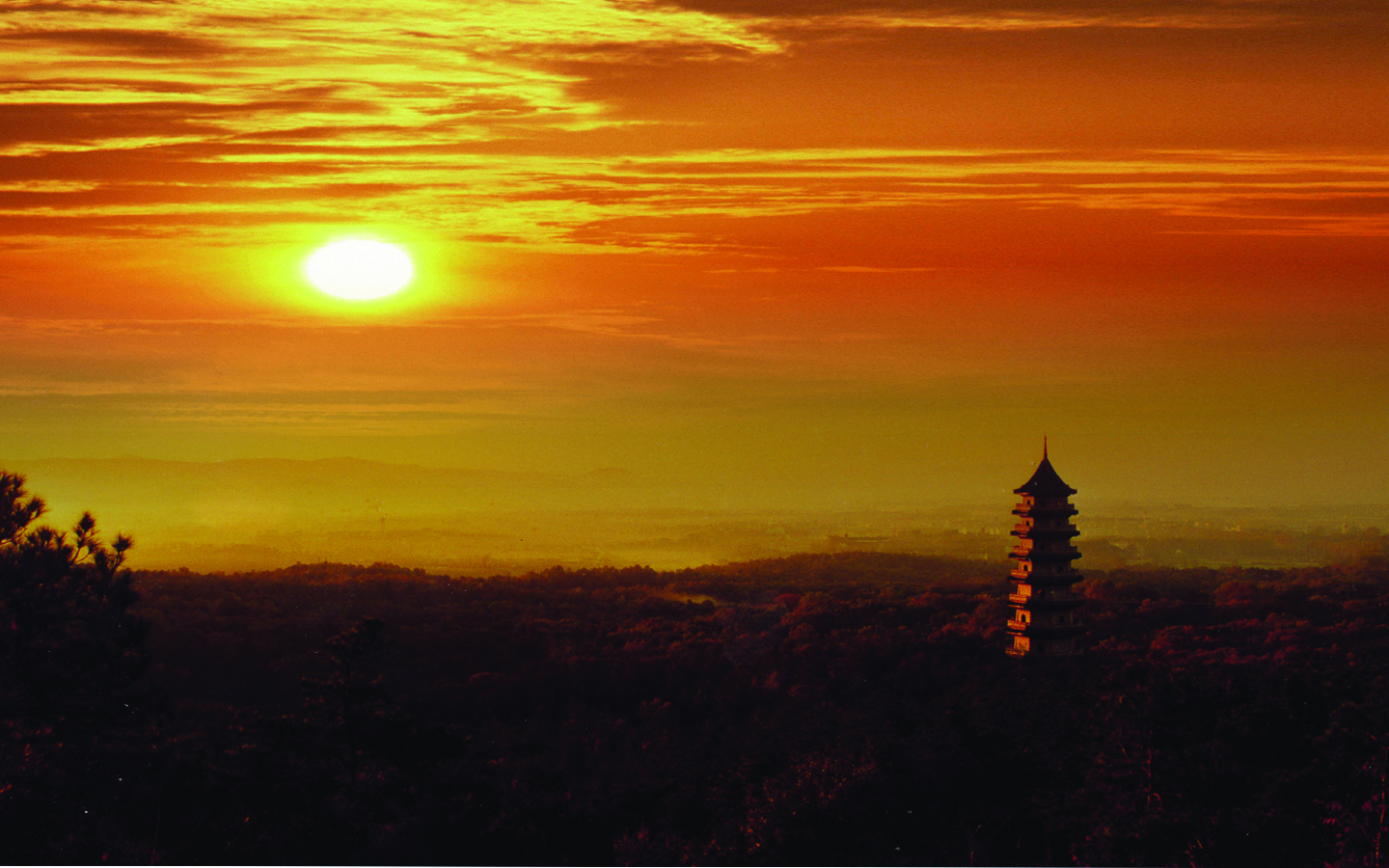 For more than 30 years, Zhongshan has been one of the 'four little tigers' of Guangdong, an industrial powerhouse closely linked to the economies of Macao and Hong Kong. With the 13th Five‑ ‑Year Plan (2016–2020), the central government gave the city four new priorities for its future development. Building on its industrial history, the city will evolve into a world‑class manufacturing base for modern equipment, and serve as a regional technology and R&D centre.
It will become a regional integrated transportation hub for the west bank of the Pearl River Delta, increasing connectivity as the region draws closer together, while maintaining its role as a boutique city offering residents a high standard of living. For the next stage of manufacturing, the plan designated three pillar industries for Zhongshan: biomedicine, semi‑ ‑conductor lighting, and high‑end, innovative electronic information. It will also set up an industrial cluster around the needs of yacht manufacturing, while established industries will work to enhance quality and branding.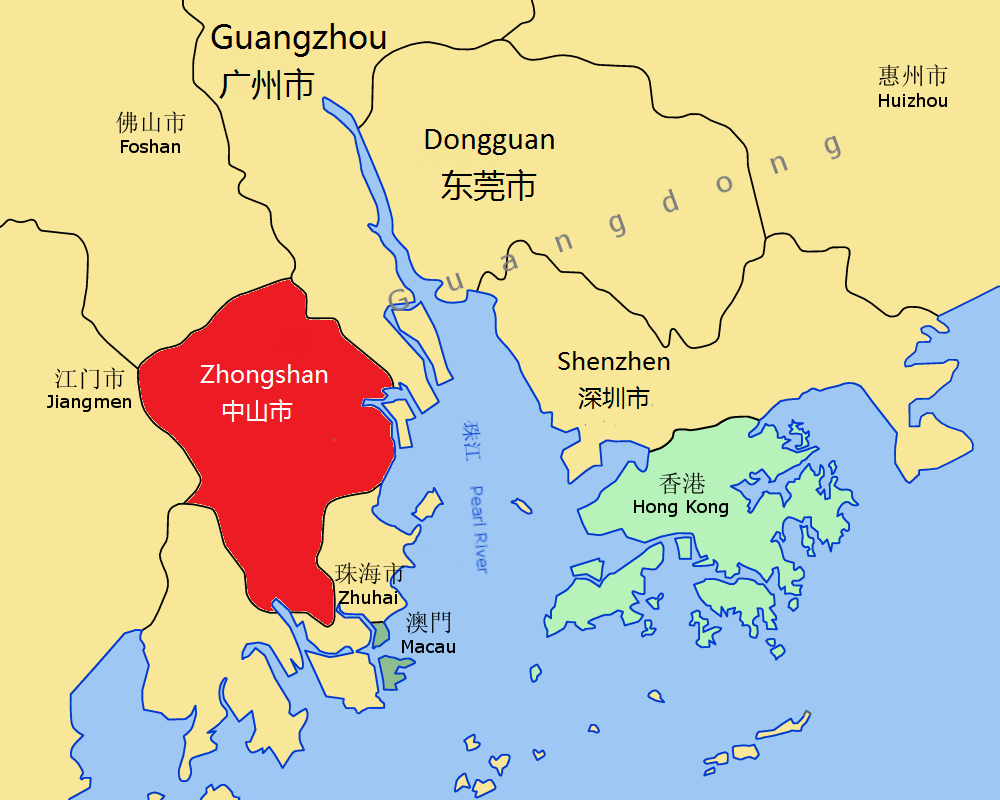 Agriculture, which sustained the city prior to industrialisation, will find new life through developing efficient, highly cost‑effective formats, such as leisure and tourism agriculture. To develop the service sector, Zhongshan will broaden promotion of its cultural services, design and R&D, technology, software, and international logistics capabilities beyond the local market. It plans to leverage existing provincial‑ ‑level import facilities to increase imports of certain commodities, an effort further enhanced by the establishment of a cross‑border e‑commerce import platform and distribution centres for imported consumer goods, which may also function as cross‑border direct purchase outlets.
The plan also emphasises the emerging financial sector as a key field, promoting the development of high‑end services and a financial development platform integrated with various zones in the city. Zhongshan already boasts more than 20 Chinese and foreign banks in its Central Business District and a number of institutional platforms. By focusing on the finance industry, Zhongshan aims to innovate financial organisations, products and services, develop emerging financial industries and provide a modern financial service system while bolstering economic growth and providing more financing options for future projects.
A number of construction projects have already furthered its establishment as an integrated transport hub for the west bank of the Pearl River Delta (PRD). To boost connectivity with the east bank, it accelerated work on the Shenzhen– Zhongshan (SZ–ZS) Corridor and the Shenzhen–Maoming High‑Speed Railway (Shenmao HSR), as well as its connecting lines. These efforts will be further enhanced by the opening of the Hong Kong–Zhuhai– Macao Bridge, due in 2018.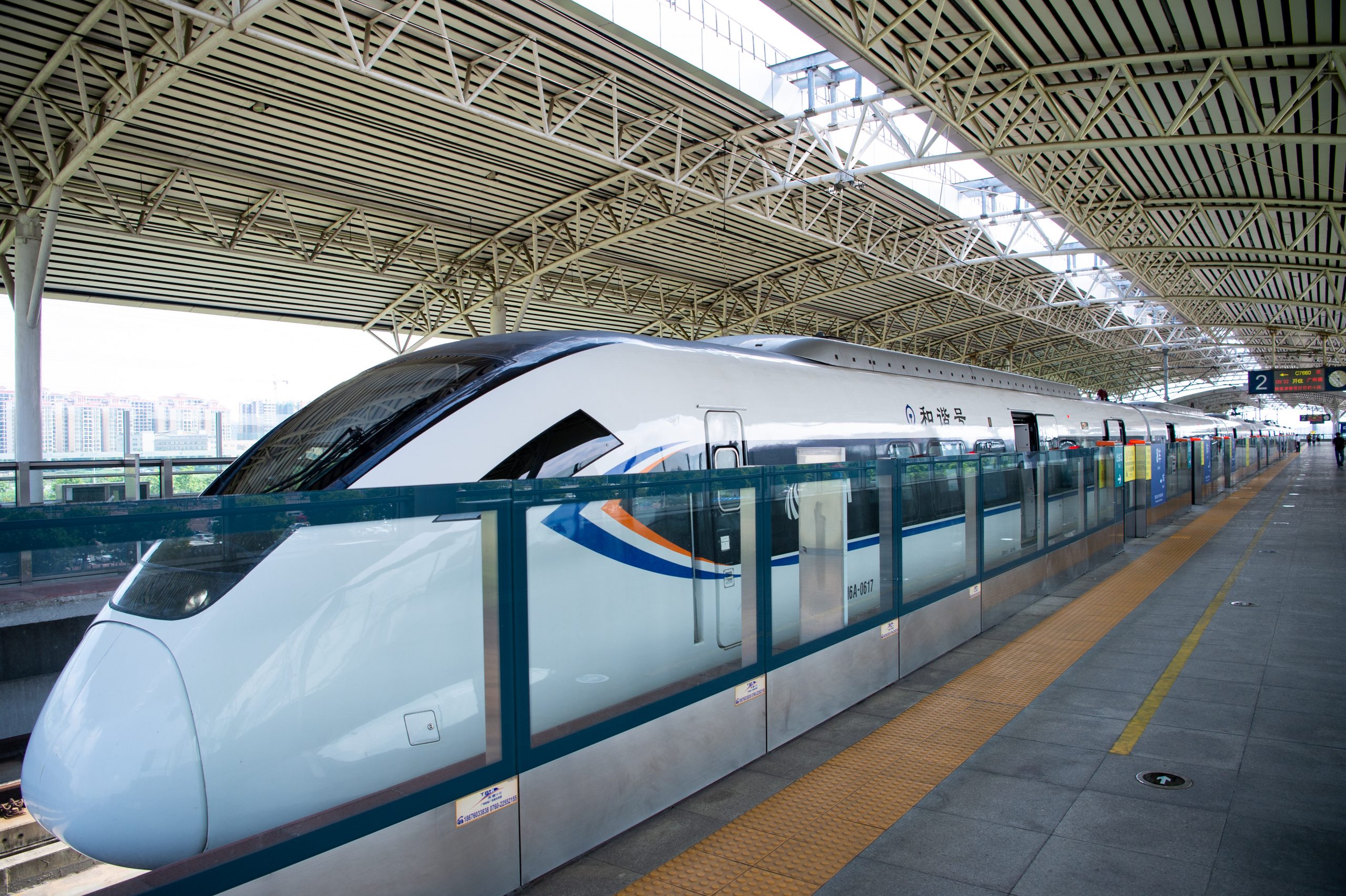 Work has begun on the corridor linking Zhongshan to Shenzhen on the opposite bank. The complex project involves two suspension bridges, two artificial islands, and the world's widest underwater tunnel. At a total length of 24 km, it will cut travel time between the cities by 30 minutes compared to the Humen Bridge, currently the only direct connection between the two sides of the Pearl River.
The new SZ–ZS Corridor will benefit from the Hong Kong– Zhuhai–Macao Bridge, combining to drastically reduce travel times and enable further regional integration. It will also provide serious competition, once completed in 2024, with cheaper fees and no need to stop for customs and immigration clearance.
Meanwhile, the first phase of the Shenmao HSR is set to open this year, cutting travel time between Guangzhou and Maoming to 2.5 hours, half of what it is currently. The second phase, which will connect Zhongshan, begins construction this year with completion slated for 2024.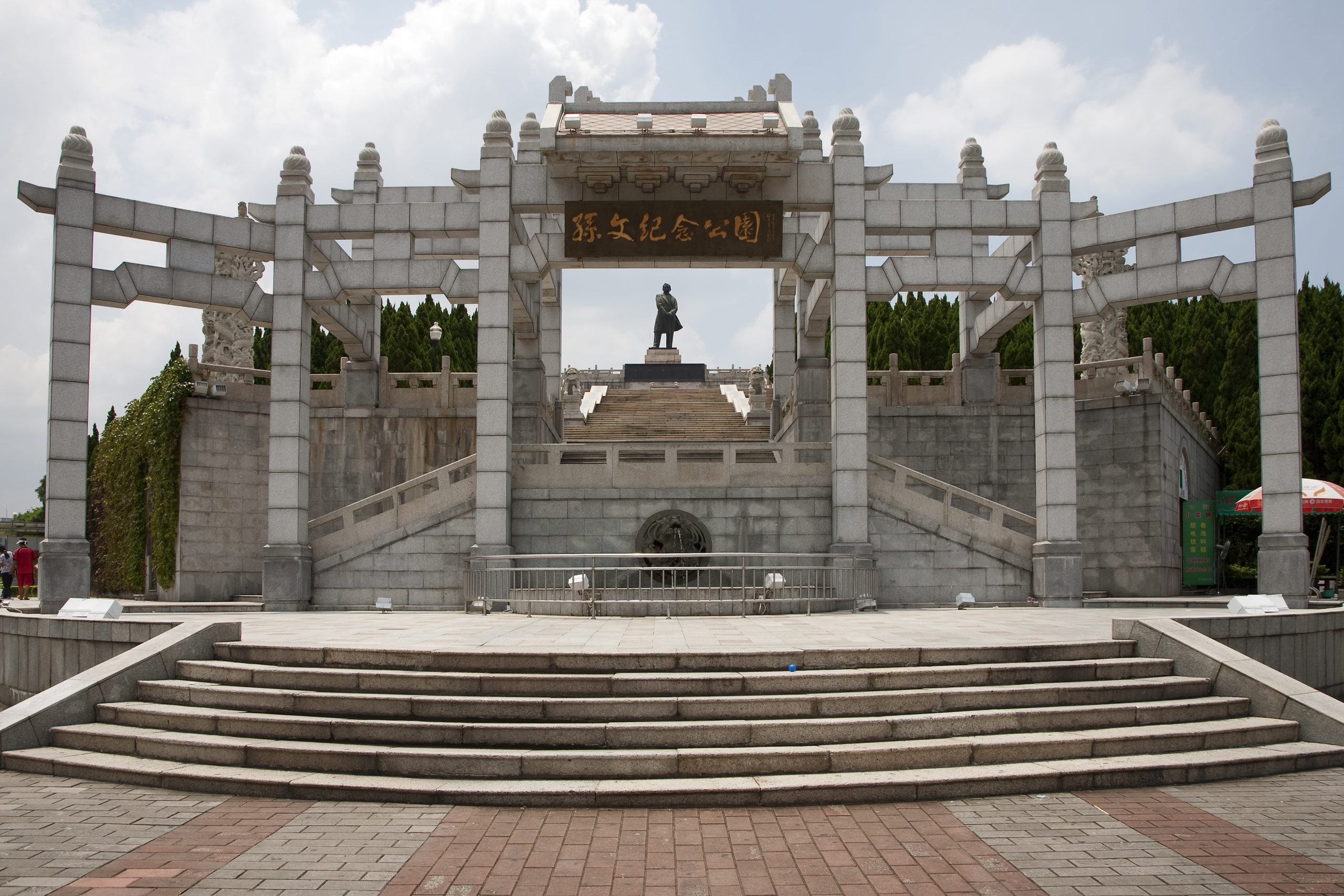 Despite its strong industrial sector, Zhongshan retains its role as a boutique city located in the heart of the PRD. With a population of only 3.26 million – small by mainland standards – the city is blessed with many parks, wide avenues, and a warm climate. It aims to attract buyers interested in purchasing a second home there, as the city offers a high standard of living and is well‑suited to retirees.
The new transportation links make it especially appealing to SARs residents keen to get the most for their money without straying too far from home. The plan also envisions the city promoting its spa resorts, boating, medical/health tourism, and retirement centres. One of the plan's other goals has already been achieved: in August 2017, Zhongshan secured its first national 5A‑class rating for the former residence of its namesake, Dr Sun Yat‑sen, the father of modern China. The tourist attraction will benefit greatly from the planned SZ–ZS Corridor, which enters the city in Cuiheng, the hometown of Sun.
Birth of a 'Little Tiger'
For all of its grand plans these days, Zhongshan's rise is relatively recent. With poor road and rail transport links to Foshan, Guangzhou and the rest of China, the city spent much of its history on the margins of the economy, relying heavily on agriculture. It received very limited investment during the first 30 years of the PRC, when everything was decided by central planners.
That all changed in 1980. In the reform era, its proximity to Macao and Hong Kong – more specifically, to their investors, capital, and technology – suddenly became an enormous advantage for Zhongshan, as did its lack of investment. Unencumbered by giant state firms with too many employees and backward technology, the city enjoyed the flexibility needed to innovate.
It developed town and village enterprises, under a model in which each township specialises in a single product. Local units supply all of the parts and components needed for the single product, leveraging proximity to increase production efficiency.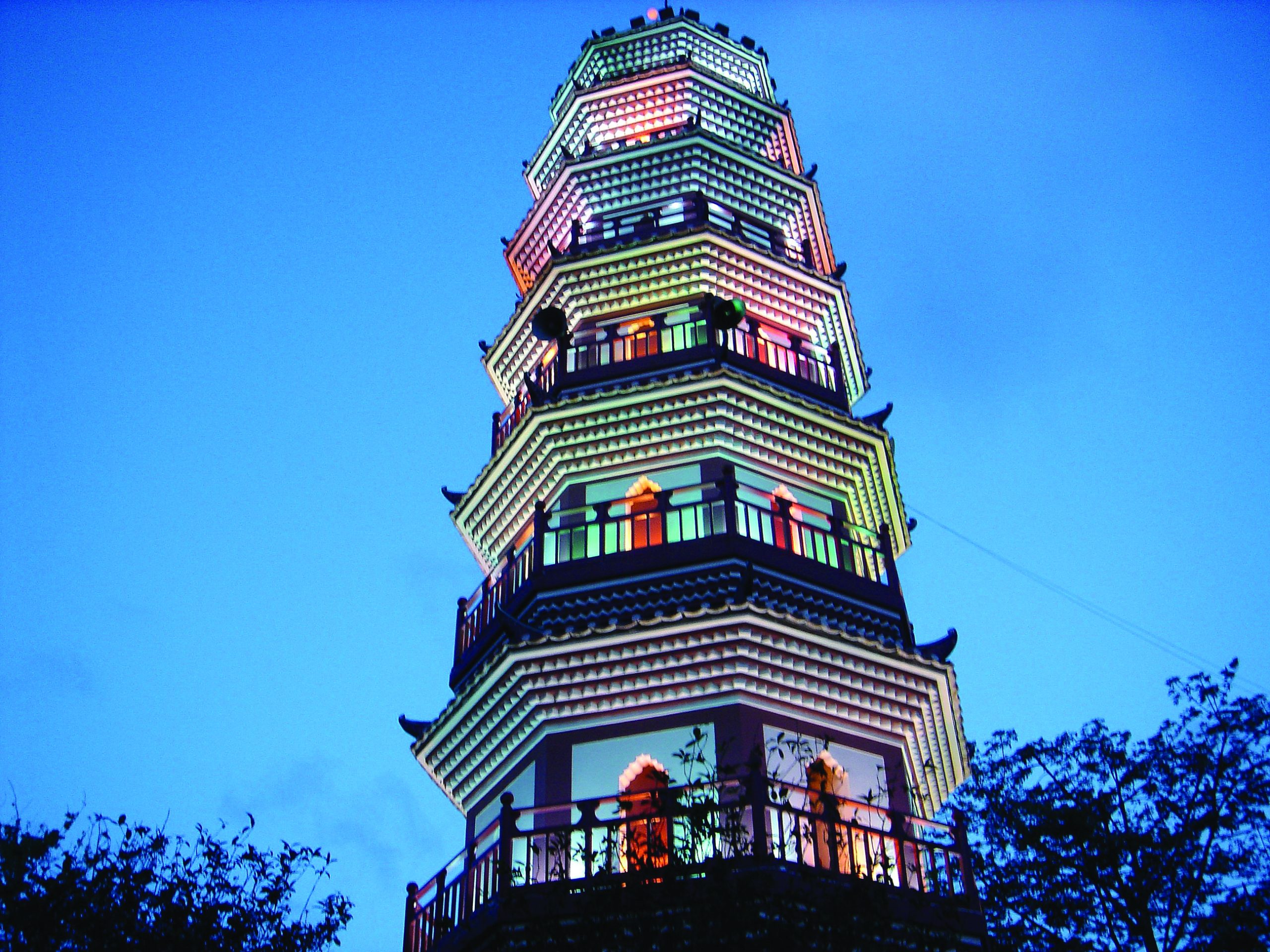 Each operates independently, leading to considerable variety in products: Dachong town produces mahogany and rosewood furniture while neighbouring Shaxi makes casual wear. Huangpu specialises in processed food and nearby Dongfeng, electrical household appliances. Guzhen makes lighting fixtures while its neighbour, Xiaolan, produces locks, hardware, and electronic acoustics.
The result of this policy can be seen in the report of the city's economy in 2017 by its statistics bureau. The four largest items, in terms of output, were integrated circuits (669.5 million), electric bulbs and lighting (264 million pieces), household fans (71.2 million), and microwave ovens (29.8 million). Manufacturing accounted for just over half of the city's GDP with RMB173 billion (US$27.18 billion), up 4.9 per cent. The service sector came second at RMB165 billion (US$25.92 billion), up 9.1 per cent, and agriculture and forestry were third with RMB6.69 billion (US$1.05 billion), down 2.5 per cent.
The city is the production base of several of China's home appliance giants, including TCL and Midea. In 2017, the city produced 2.88 million colour television sets and 406,000 intelligent televisions, 6.66 million acoustic sets, 9.04 million household refrigerators, and 1.02 million household washing machines. The Five‑Year Plan seeks to build on these existing strengths and develop high‑tech enterprises at the same time. The number of such enterprises increased from 236 in 2011 to more than 1,700 in 2017.
Industrial added‑value of high‑ ‑technology manufacturing reached RMB21 billion (US$3.3 billion) in 2017, an increase of 11.2 per cent and accounting for 18.5 per cent of total industrial added‑value. Output of modernised services reached RMB101 billion (US$15.87 billion), up 9.3 per cent over 2016 and accounting for 61.3 per cent of that output in the service sector.
In 2017, foreign trade was RMB258.15 billion (US$40.56 billion), up 15.4 per cent; exports rose 16.6 per cent to RMB205.6 billion (US$32.3 billion) and imports rose 10.9 per cent to RMB52.6 billion (US$8.26 billion). A total of 271 new foreign‑invested projects were approved during the year, up 103.8 per cent, with contracted investment of US$826 million, down 22.3 per cent, and an actual investment of US$508 billion, up 7.4 per cent. Manufacturing accounted for 32.2 per cent of the actual investment figure.
Today, among the cities on the west bank of the PRD, Zhongshan is second only to Foshan in terms of GDP and total value‑added industrial output. It had a GDP of RMB345 billion (US$54.2 billion) in 2017, an increase of 6.6 per cent over the previous year.
'Little Macao' and big business 
Macao has its own investment in the city: a framework signed by the Macao government and Zhongshan in July 2014 agreed to establish a new pilot zone in Cuiheng. Located within the Cuiheng New Zone (CNZ), 30 km north of Macao, the Guangdong–Macao Co‑operation Pilot Zone will include an industrial park, an international trade services platform, an education and training park, an international cultural exchange zone, and a tourism co‑operation zone.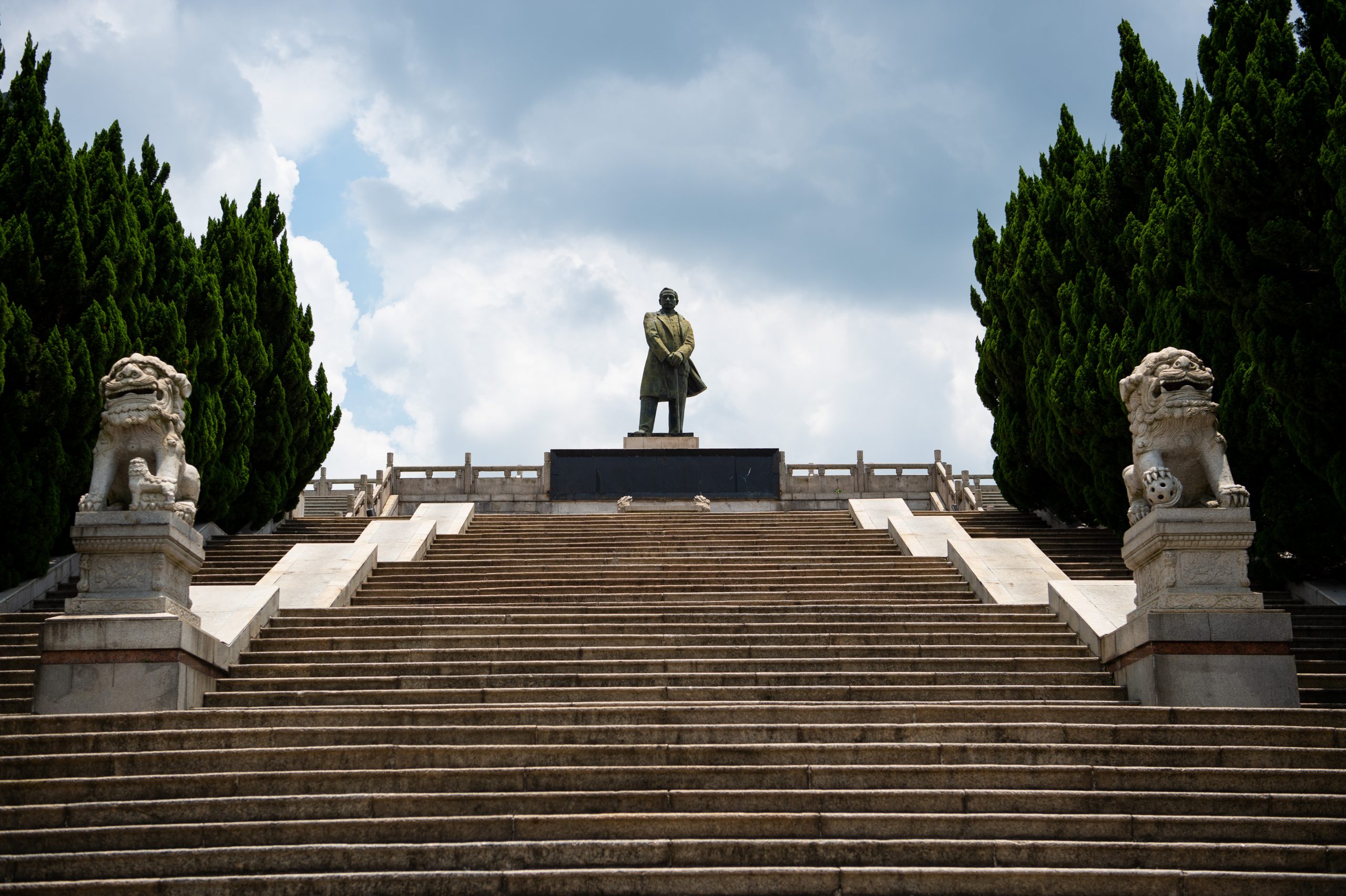 The first phase of the project calls for the development of an area of five sq km within the CNZ and the establishment of a display zone to promote comprehensive collaboration around fostering moderate economic diversification, enhancing competitiveness of both cities, and consistently improving people's livelihoods.
While much of the land will be dedicated to business, it also offers Macao residents an excellent alternative for retirement, with one lawmaker proposing the creation of a 'little Macao' in the zone. More open and green than the compact Macao – the CNZ boasts 50 per cent coverage by trees, lawns, and water – it also enjoys close proximity to the city. Even more so once the SZ–ZS Corridor is completed in 2024, the critical transport link entering Zhongshan through Cuiheng.
Chief Executive Chui Sai On visited Zhongshan in January 2015, meeting with its mayor and the Communist Party secretary. He received positive feedback on a proposal to include the pilot zone in Cuiheng. It is among the least developed of Zhongshan's 18 townships and eager to attract outside investment. Located just over the city limits of Zhuhai, it offers a prime location and inexpensive land.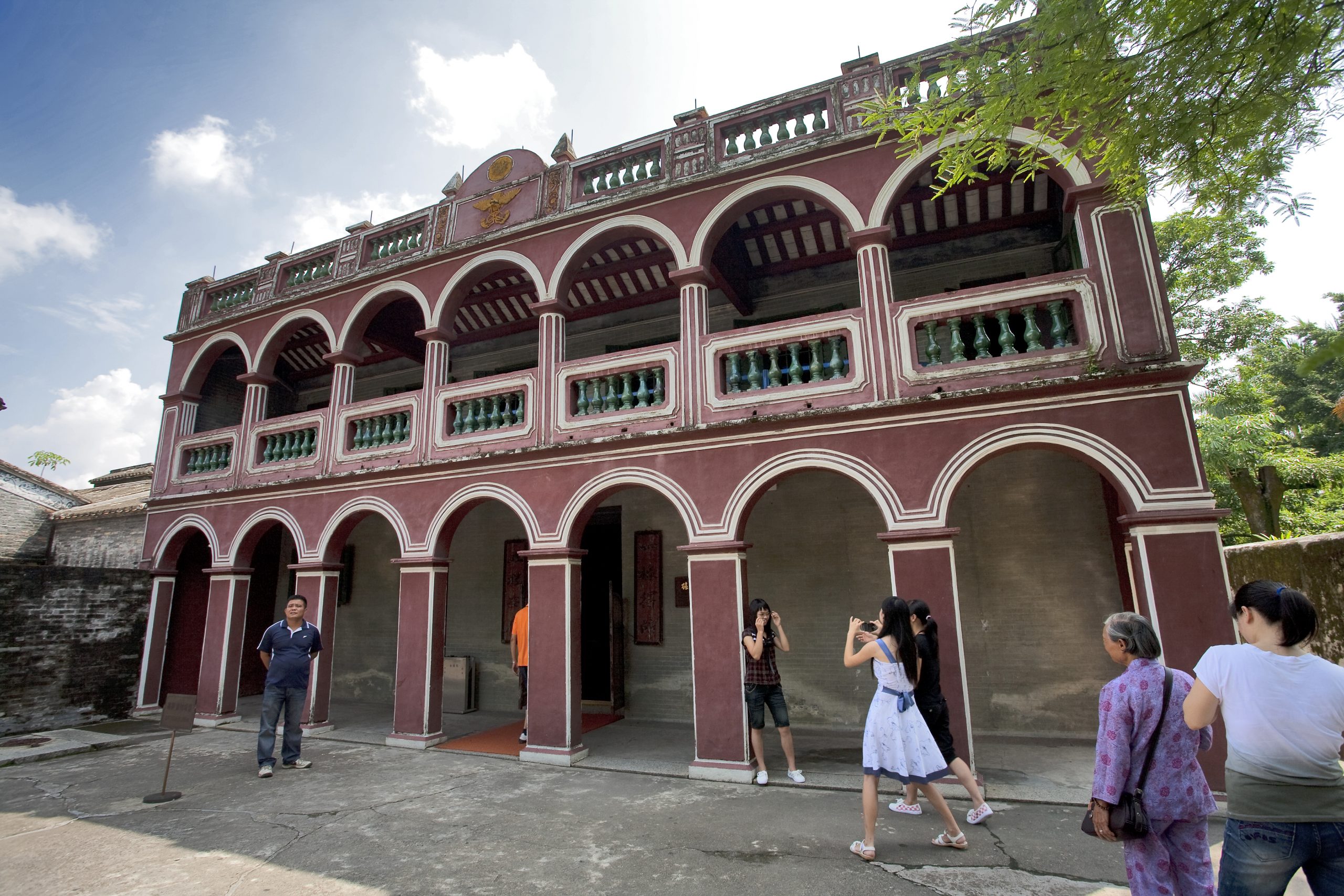 The CNZ itself stands as the largest project in the town's history, with a planned area of 230 sq km, and one of the newest phases of the development of Zhongshan. It combines multifaceted production capacity – producing pharmaceuticals, precision machinery, and intelligent electronics – and a service sector focused on finance, culture and tourism with a desirable living space.
Humble beginnings
Even with its recent economic ambitions, Cuiheng remains best known as the birthplace of Dr Sun Yat‑ ‑sen, known in Mandarin as Sun Zhongshan. The city, previously known as Xiangshan, was renamed in Sun's honour shortly after his death in 1925, making it one of only a handful of Chinese cities named after a person. His birthplace is the main tourist attraction in the city, a 3.15‑sq‑km site encompassing a park, ancient village, and a large museum housed in his former residence.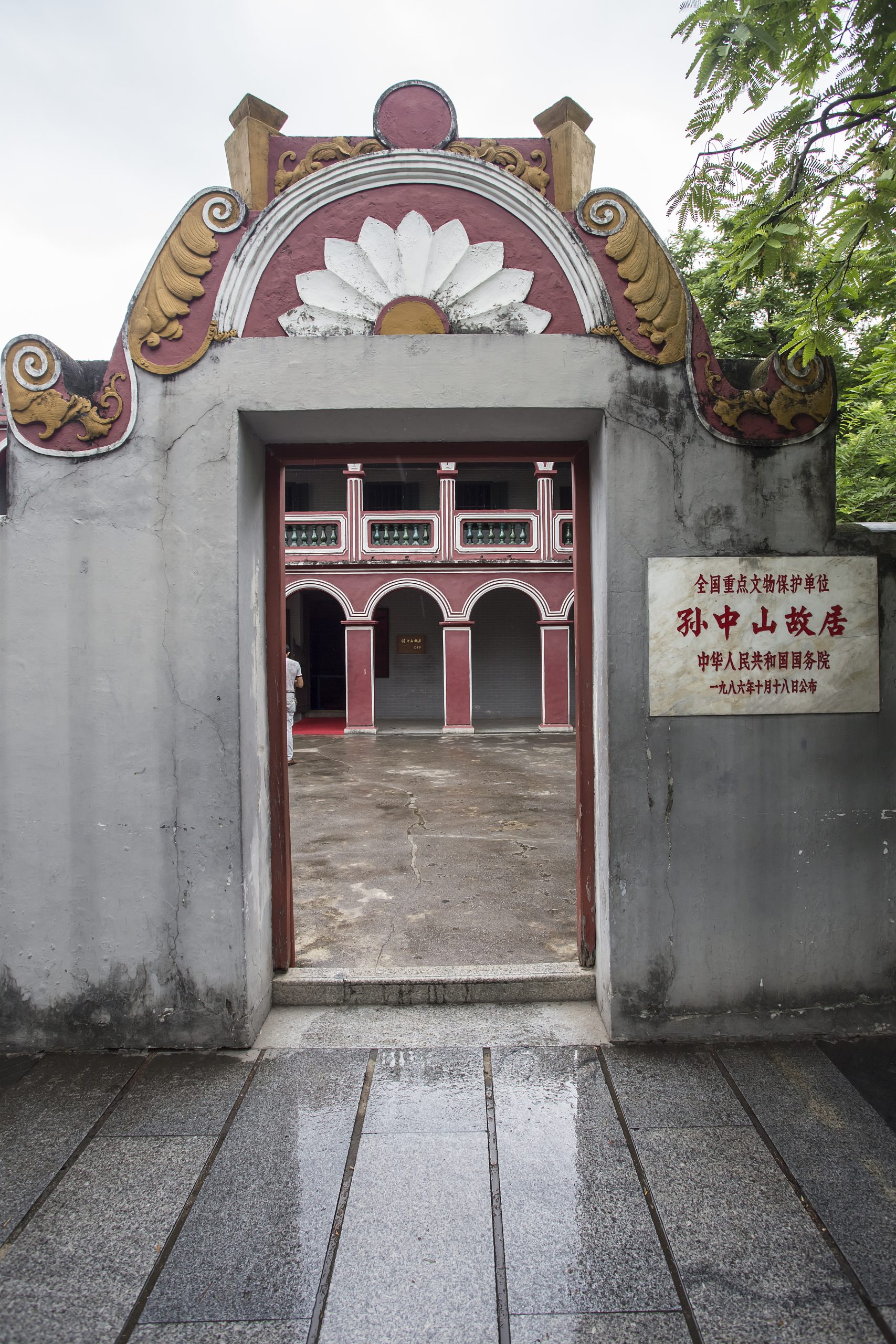 Like Macao, much of what is now Zhongshan was once underwater with only scattered islands reaching above the surface. As the area gradually filled with alluvial silt, it became dry land. It first became known as Xiangshan (Fragrant Hill) in 1082.
After the collapse of the Southern Song dynasty (1127–1279), many descendants of the court, including members of the Imperial family, settled there. During the Qing dynasty, the city built embankments to stop flooding and increase the area under cultivation. With a large area of arable land, abundant rainfall and access to the dense water transport of the Pearl River Delta, the city flourished.
After the First Opium War (1839–42), many Xiangshan people, including Dr Sun Yat‑sen, went abroad to study or live. They were among the founders of modern China. These migrants became a great source of capital, know‑ ‑how, and international networks, especially in the post‑1979 reform era. An estimated 800,000 overseas Chinese originally came from Zhongshan, with many now residing in Taiwan, Hong Kong, and Macao.