In countries across the world, you may 'head out for a Chinese' or 'get an Indian takeaway' but 'going for a Macanese' is a rare thing indeed. However, there are a few celebrated restaurants that pay homage to Macao's homegrown cuisine out there. You just need to know where to look…
The world's first fusion cuisine with more than 400 years of history. Logic dictates that Macanese restaurants and takeaways should be a feature in every city across the globe. However, the reality is that they have been few and far between. And since COVID-19 struck earlier this year and countries across the world went into lockdown, with serious economic ramifications for restaurants, bars and hotels, it's become tougher than ever for the handful of Macanese eateries in foreign countries to survive.
Discounting restaurants that call themselves Macanese but actually just serve up a version of Chinese food that's been adapted by the owners for their local audience and small takeaway stands in Chinatowns and markets in major cities, by our estimation, there is only a handful of restaurants serving real Macanese food outside of the city, including one in Scotland, another in Malaysia and a third just across the bay in Hong Kong. So why hasn't Macanese cuisine gone global over the years?
Other niche fusion cuisines, like Nikkei, the unique blend of Japanese and Peruvian traditions, have taken off internationally with representation in most major cities. But 'going for a Macanese' is a seldom-heard phrase due to the lack of restaurants representing the cuisine outside of its home city. However, it's worth getting to know the restaurants that do still stand before learning what the experts say about the lack of Macanese representation out there…
Macau Kitchen, Scotland
Far from the subtropical heat of Macao, over in the cobbled alleyways of chilly Edinburgh's Old Town sits a temple to all things Macanese cuisine. The Scottish capital may not seem like an obvious location for a Macanese restaurant but Macau Kitchen, which opened one and a half years ago, has become a hit with diners in the city – especially during the UK's COVID-19 lockdown when it prepared takeaways for locals. The restaurant has since reopened and it is well worth a visit. The cosy dining room is complete with trinkets, photos, newspaper clippings and works of art telling the story of the historic cuisine's evolution.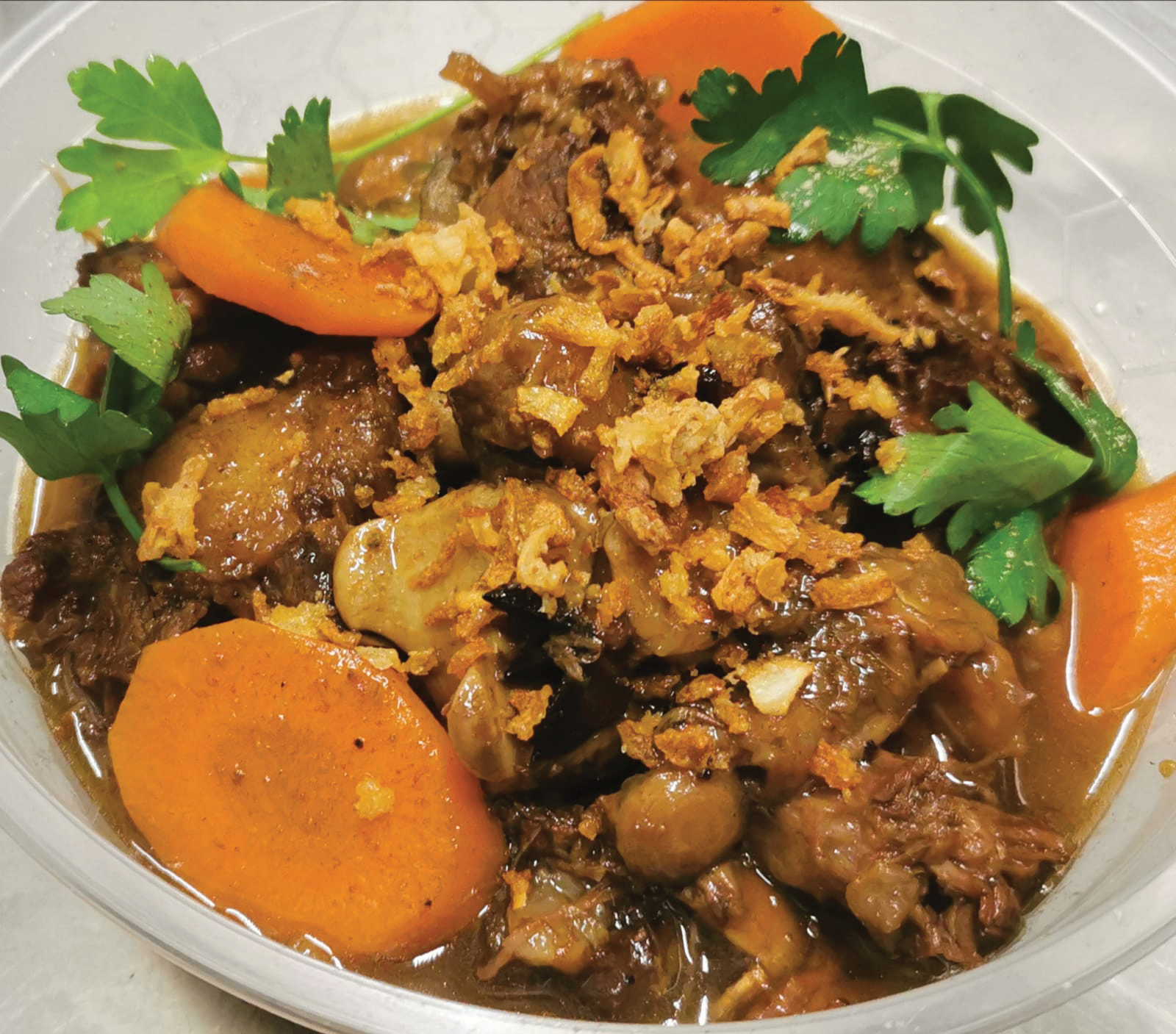 Chef Kei de Freitas is the founder of Macau Kitchen. He's a proud storyteller to each and every guest in his role as UK gastronomy ambassador for the Korsang di Melaka, a group which promotes Portuguese cultural heritage around the world. Born in Portugal, with a mix of Portuguese, Goan and Malay heritage, he is well placed as a cheerleader for the cuisine that takes influences from all of these communities. He says that he got involved due to his love of Macanese cuisine. "You've got the whole spice trade in Asia," he explains. "Macao is really the last stop. That's where everything is happening. And because it was connected to Portugal until the last 20 years, the culture is still alive."
The Edinburgh restaurant serves classic dishes like minchi, 'balichão' pork and creamy dessert serradura, as well as a number of curries and specials which might borrow in turn from Goan or Malaysian traditions. De Freitas explains with proud enthusiasm: "Cantonese and Macanese people get excited and come here with memories of these dishes." He says that the restaurant's mission is to promote Macanese cuisine as authentically as possible, which means frequent trips back to Macao to dine with friends and exchange recipes. "When we serve the dishes here, we tell people about the history," he says. "So it's not just about serving the food – it's about telling the story of the Macanese."
Fat Tea, Malaysia
Co-owner and head chef of Fat Tea, Susana Batalha, grew up immersed in Macao's food and culture after being born in the city to a Macanese father and a Portuguese mother. Much later, she followed her partner to Malaysia and set up Fat Tea in Kuala Lumpur in 2016 with her friend June Yap, a Malaysian-Chinese entrepreneur with extensive experience of opening restaurants in Malaysia. Both women were keen to bring new ideas and a taste of Macao to the restaurant scene in the Malysian capital. The popular eatery has a spacious dining room and its white walls are adorned with antique chairs and plenty of greenery. It serves refined Macanese street food as well as classic dishes like fried lacassá – a rice vermicelli stir-fry – and a range of fresh pastries from its on-site bakery.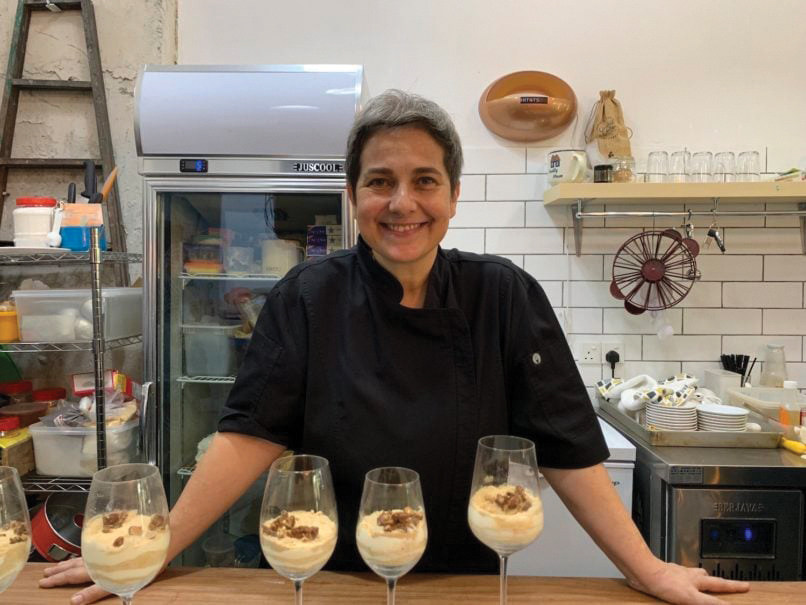 Batalha has said in previous interviews that the heritage of Macanese cuisine has 'primarily been handed down only through word of mouth' and, as she is a seventh-generation Macanese woman, 'we try to preserve' the age-old recipes at the restaurant. She tells us: "The strong flavours of Macanese food are well received by local Malaysians – especially Chinese Malaysians but by non-Malaysians too. I think that there is a great future for Macanese food as it is so diverse and considered one of the world's first fusion foods."
Macau Restaurant, Hong Kong
Much closer to home is Macau Restaurant in Hong Kong's Tsim Sha Tsui district, a Macanese eatery that's been going since 1998 and resembles a classic Hong Kong cha chaan teng – booth seating, simple surrounds and a large laminated menu – and boasts fine Macanese baked pork chops with rice and tender Macanese-style beef. Its manager, Matthew Au, explains that although the chefs stick to authentic recipes here, their style of Macanese food is given more of a Hong Kong influence. He says that the eatery's beef brisket curry is a typical dish found in cha chaan tengs but his family's version uses a homemade Macanese curry sauce recipe. There were two Macau Restaurants run by the Au family in Hong Kong until the end of last year when the better known of the two, which was located inside the Hong Kong-Macao ferry terminal, closed due to 'a lack of foot traffic', according to Au.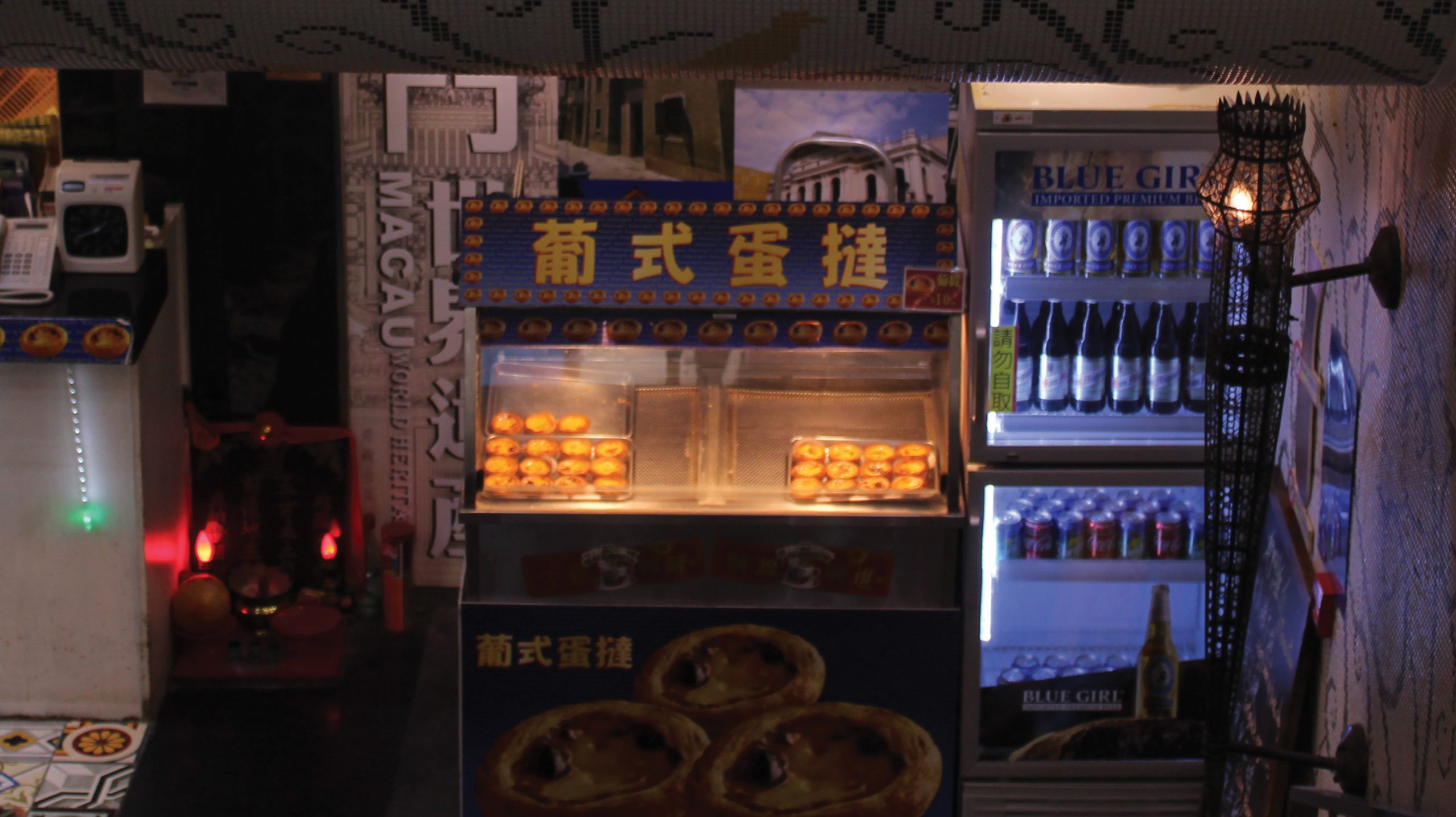 Recent closures
The Macau Restaurant in the ferry terminal isn't the only Macanese culinary hotspot across the world that has been forced to shut up shop over the past year. Since that closure, it has not been a good year for restaurants globally due to the COVID-19 pandemic – and the closure of Macanese eateries shows the fragility of such a niche cuisine on the global stage. For instance, Taberna Macau, a former outpost in Lisbon, and Macau Asian Tavern, which opened in 2018 in Cape Town, South Africa, and was known for its stylish presentation of classic Macanese dishes, have both recently shut their doors. Fat Rice in Chicago, once a much-loved figurehead for the cuisine in the US, is the latest to succumb to closure.
What do these closures mean? Can they be explained away as yet more casualties of the pandemic or is there something fundamental about Macanese food that makes it difficult to export successfully? Rufino Ramos, secretary-general of the International Institute of Macau, believes that it is a uniquely difficult cuisine to sell 'not only commercially but as an art'. "Macanese cooking was always a homemade gastronomy," he explains. "It's very difficult to present the dishes nicely, like French or Japanese food. So we need to think of ways to make it a viable commercial operation."
Chef Florita Alves, who is a keen promoter of the cuisine, believes there are many factors at play. She agrees that Macanese food has always been a 'home food'. She says: "It's a slow food that takes time to make and a big effort is required to turn a home-style kitchen into a professional one, like a restaurant. Less and less people are cooking it because most people don't have the time for elaborate food nowadays." Alves adds that it's difficult for Macanese cuisine to compete globally given the small community of Macanese chefs in the city. "Being such a small place," she continues, "we have a large variety of cuisines, making the survival of Macanese food all the more difficult. This diversity is also why Macao was named a UNESCO Creative City of Gastronomy. Macanese cuisine has predominantly Chinese food and other cuisines to compete with – and that makes it very hard to stand out."
Dag Hartman, project co-ordinator for UNESCO's Creative Cities Network, believes that Macao should leverage its rich history to promote its culture to the world. He advises: "Open up your colourful past and make your citizens interested and proud of what they contributed to the world regarding food and culture. The key word is authenticity. You [in Macao] have great assets. You just have to make them visible to the world."