TEXT Inara Sim
Adding fun to a powerful sport, the Bats pave the way for the future of rugby in Macao.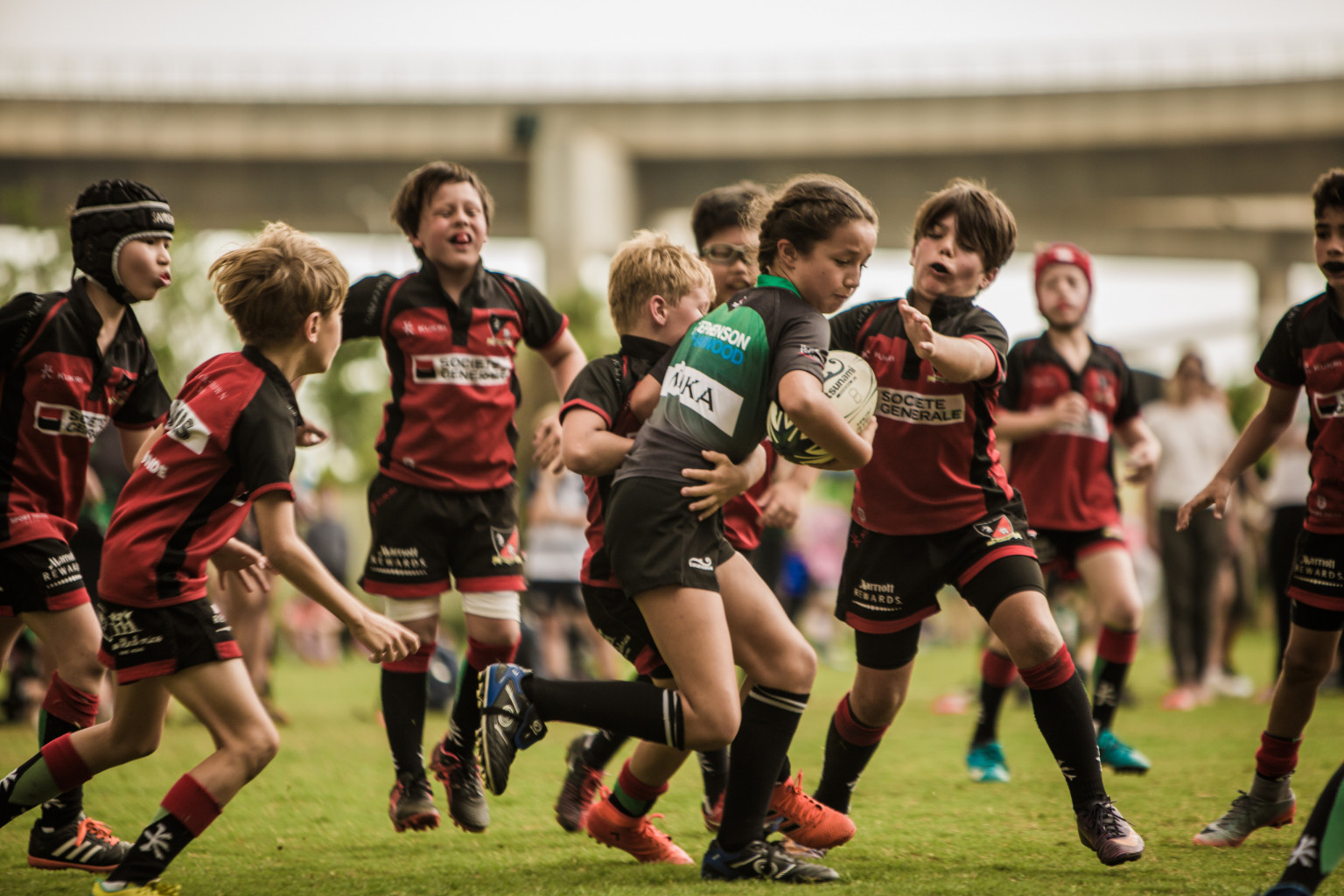 The Bats put Macao Rugby on the map
If you're a sports fan in Macao, chances are you tune in to football and basketball games for your weekly sports fix. The little‐known sport of rugby is more associated with prep schools and elite colleges, and the smaller‐scale sports fields in Macao bear little resemblance to the sprawling manicured lawns of the English boarding school where the sport was born. But with the stellar rise of local junior rugby team, the Macau Bats, things could be set to change. From scrums to rucks to mauls, the sport's physical and fast‐paced nature has children in Macao hooked.
Starting small
In January 1996, the Macao Rugby Union was founded by a group of Portuguese friends and avid rugby players in support of the Portuguese National team who had been invited to join the Hong Kong Sevens rugby tournament. Responding to a noticeable absence of many sports‐related activities for children in Macao, the junior club was established in 2008. Only a handful of children attended the first training session. Today, the Macau Bats boast 130 players across seven age groups, ranging from Under‐6s to Under‐16s.
What began as a small team of children keen to get outside and burn off steam, the Bats have transitioned from a predominantly expat base to a diverse group of children with a strong local presence.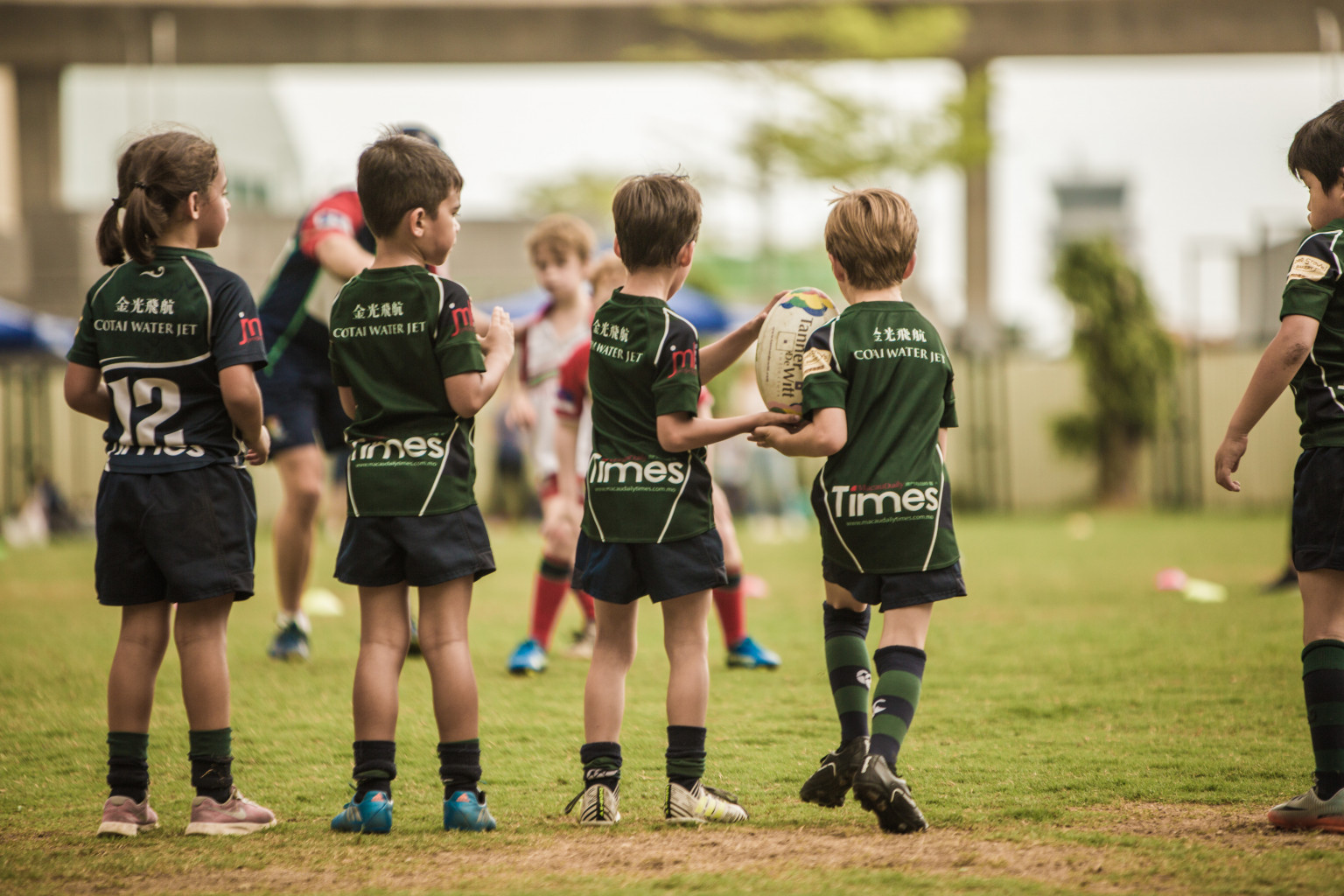 Drive by the Taipa stadium on a Saturday morning, and you will see scores of parents lining the sidelines, a far cry from their early days. "It was very small in the beginning," recalled Simon Carrington, former club president and current U‐12s coach. "It was basically just a group of kids throwing a ball around." Although his children have now left Macao to study abroad, Carrington continues to devote his time to the club he helped foster. "For me, it's all about the journey," he said. "Watching it grow from nothing to what we have today has been a real privilege."
State of play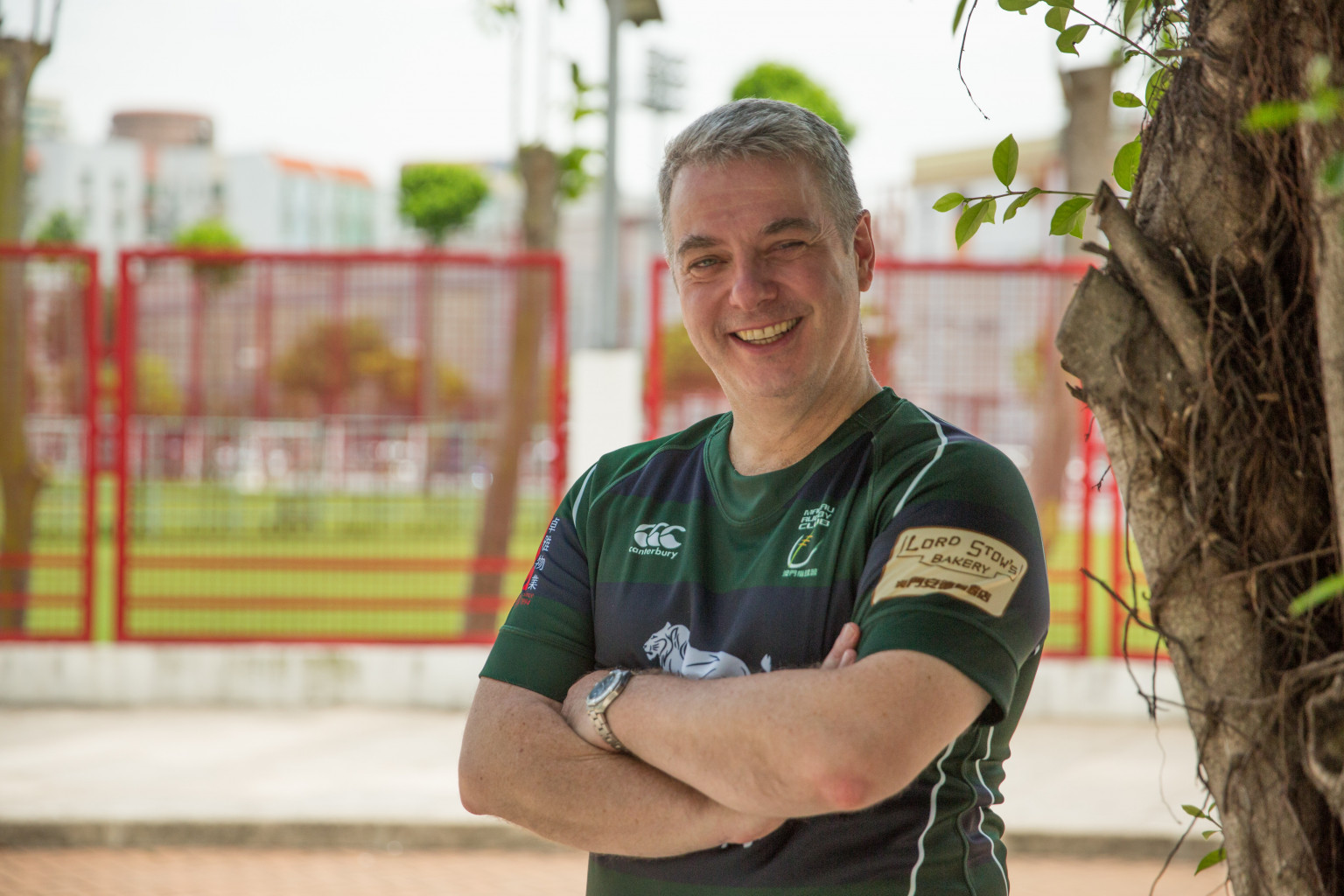 These days, if you live in Macao, especially Taipa, chances are you know a parent or child involved with the Bats. "There was a time when rugby was kind of stuttering in Macao," said current Bats president, Donald Shaw. "Simon did a great job in developing the club over the past few years, and that's definitely one of the reasons that we are now sitting in a much stronger position in terms of numbers."
Like most of the parents involved, Shaw started out as a dad on the sidelines. "I managed to stay there for a few weeks," he laughed. "You go from fetching the ball to offering a hand to organise matches, and before you know it, you're a part of it."
While children in Macao may not be able to escape cultural pressures to succeed within an increasingly competitive education system, it's refreshing to know that the Bats' main focus is fun. "We've tried really hard to make it fun and entertaining for the kids, because they won't enjoy it and won't want to come back if you don't," said Shaw. "Clearly we've got to make it as positive as we can and make it something the kids want to do."
Fellow dad and coach, Matt Birkwood, agrees. "It's all about getting the kids involved," he said. "They might not even touch a ball for the first six games, but they build confidence and start to feel like a part of a team." Heartwarmingly, most of the younger children don't even know – or care – if they win or lose. Birkwood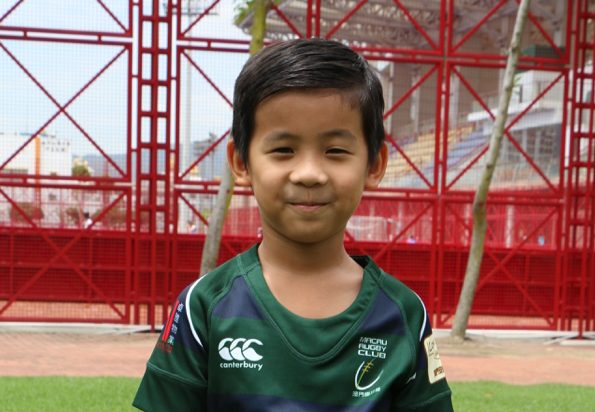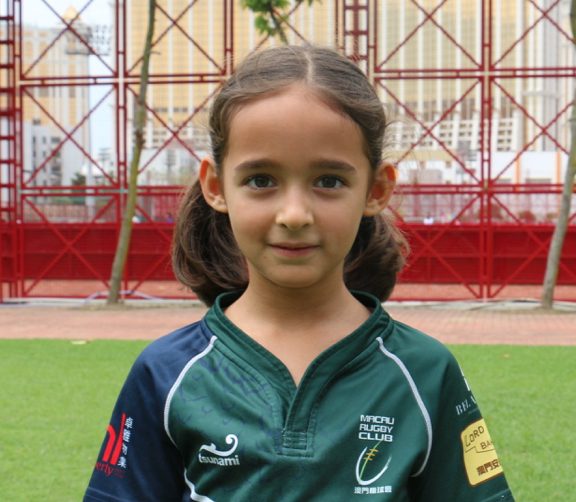 summed it up nicely: "All they care about is the fact that they had a great morning running around throwing a ball with their friends." The club tries to maintain a strong focus on their five core principles: teamwork, sportsmanship, respect, fitness, and fun.
Traditionally a male‐dominated sport, the Macau Bats welcome both boys and girls to participate. "We have about 10 girls spread across the teams," noted Shaw. "They all hold their own, and in certain cases, they are the star players." Boys or girls, competitive or not, the joy the children get from playing is evident when asked about playing for the
Bats."Playing rugby makes me so happy," said Ziva Fernando, who plays in the U‐7s. "I feel really proud to play for Macau Bats when we go to Hong Kong." Teammate Nigel Ng agreed, "The Hong Kong teams can be hard to play against. I love it when we can beat them!"
Jason Lam, also from the U‐7s, loves everything about it. "I'm excited to play rugby," he said. "I want to try to score, I want my team to win and I want to have fun with my friends."
As the number of players has increased, so has the coaching side. "We've got 28 coaches now, about 4 at each age group," said Shaw. "We put them through training and coaching courses to learn the technicalities, but
sometimes it's just about having extra hands and helping to encourage the kids."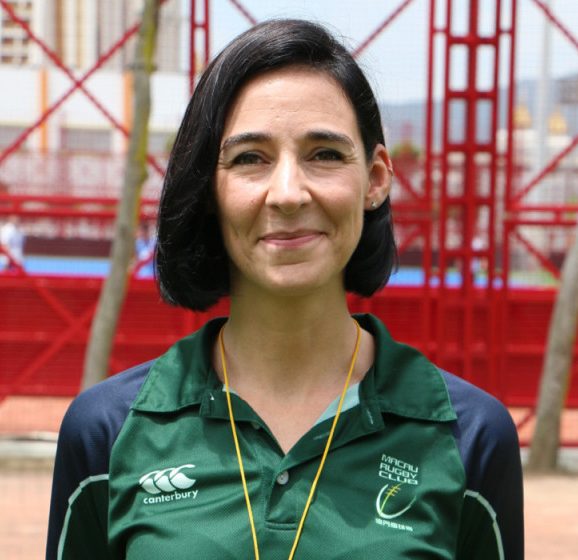 Like most of the parents, this is U‐7s coach Alix Fernando's first time coaching. "I've discovered I have a real passion for it," she said. "I've been coaching this group since some of them were four years old and their progress is immense. I've seen them become bolder, braver, make personal breakthroughs and learn to play the game with intelligence and teamwork, even at such a young age. It's a real joy to see."
The coaches, along with the small administrative team, all volunteer their time for the club, so local and corporate sponsors offer great financial support. "As long as there is good coming out of it, they are happy to back us," Shaw said. "Their support is great."
I've seen them become bolder, braver, make personal breakthroughs and learn to play the game with intelligence and teamwork, even at such a young age. It's a real joy to see.

Alix Fernando
Hong Kong connection
Despite the growing popularity of rugby in Macao, there is still
a deficit of players to constitute regular local matches. Because of this, the Bats have been 'adopted' by Hong Kong Rugby Union, and are now associated with the Hong Kong mini‐tournaments.
The teams make the trek to Hong Kong about once a month to play matches against Hong Kong teams.
"It's a real competitive rugby experience for them," Shaw said. "Once we get the kids
and the parents experiencing a rugby festival in Hong Kong, it's like a conversion. The level of enthusiasm and competitiveness just skyrockets."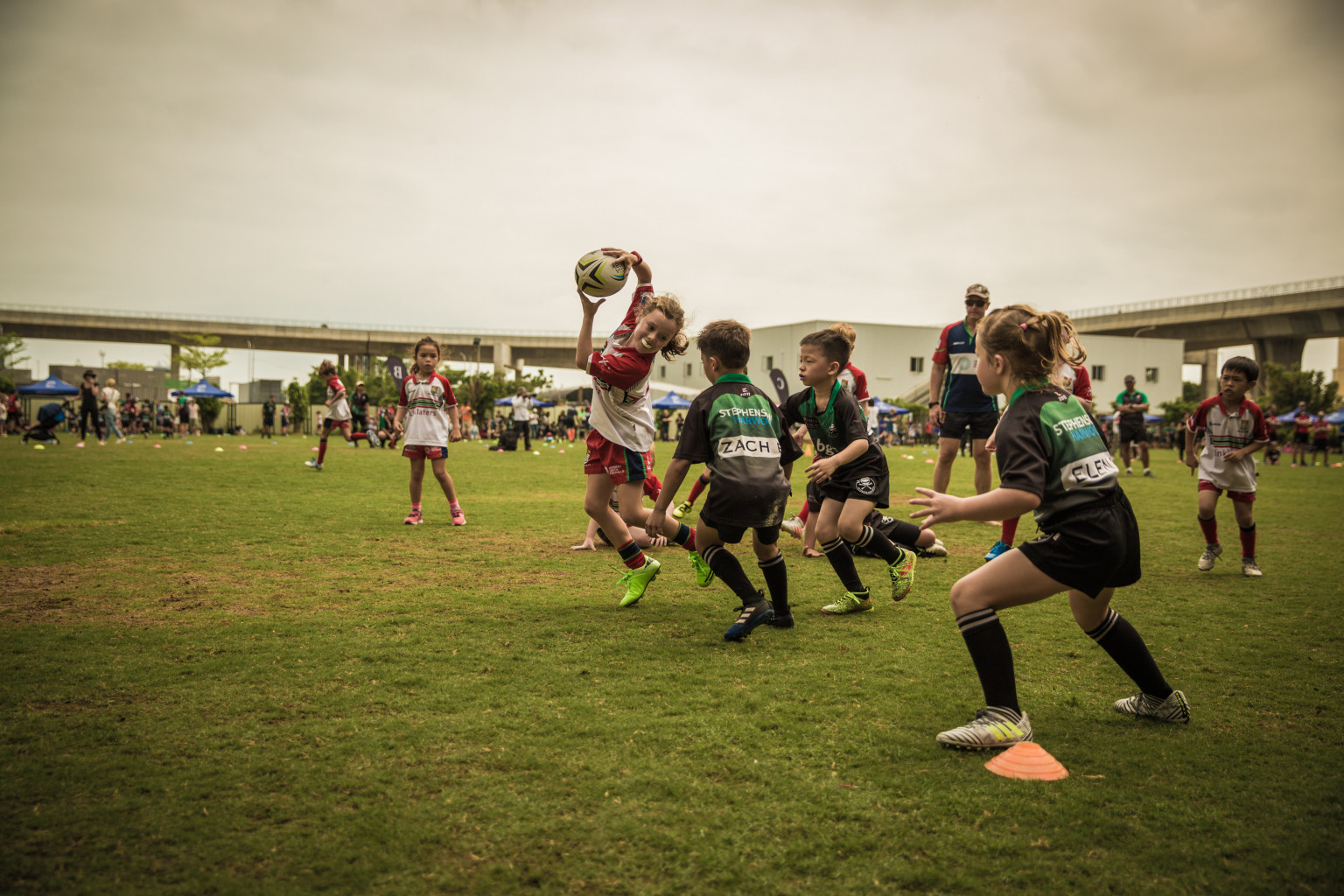 "Hong Kong has so many hundreds of kids to choose from, they have up to five or six teams at each age group," added Fernando. "We have one team for each age group. Macao is teeny by comparison, so we really are making a serious mark when we are beating strong Hong Kong teams." As well as Hong Kong matches, the Bats also take part in regional tournaments, which have seen the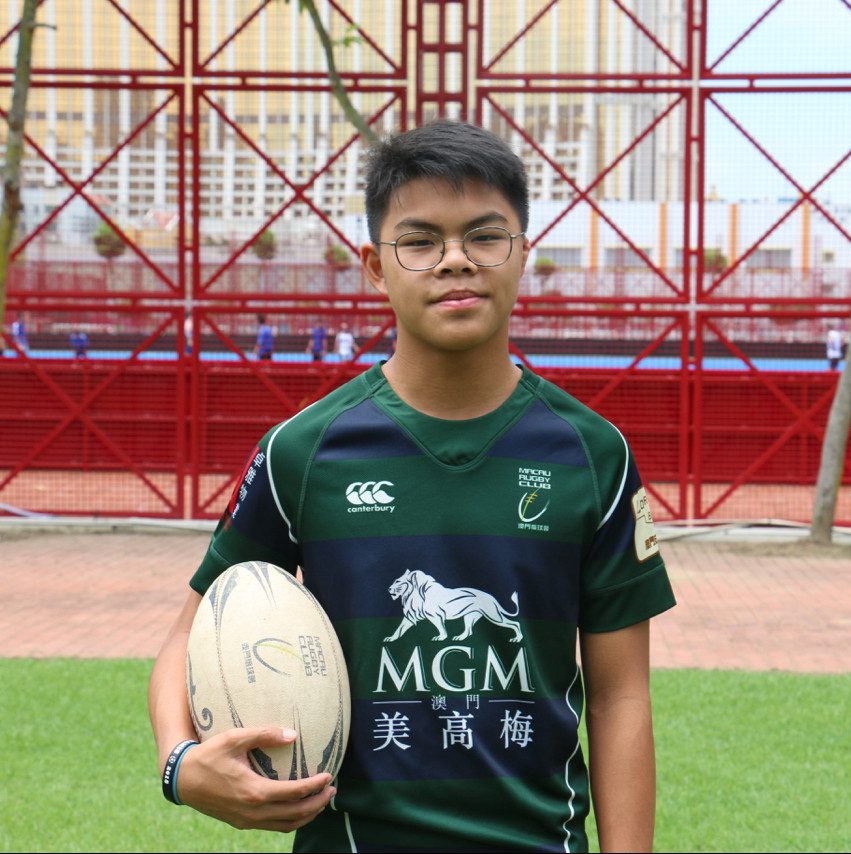 group travel to Kuala Lumpur, and morerecently, Bangkok for the International Rugby 10s tournament. The U‐12 team entered as unknown underdogs and almost won in their division, only just being beaten in the final moments by the favourites, the KL Tigers. "It's a real fantastic experience for them," said Shaw. "They really come back buzzing."
Bright futures
Fifteen‐year‐old Daniel Estadieu has been playing with the Bats since he was six years old and is now one step closer to his dream of becoming a professional rugby player. After nine years at the club, he will leave next season to attend a rugby academy in France.
"It has been such an honour to play with the Bats," he reflected. "Not only have I made great friends, I've learned that if you want something, you need to work hard for it. I hope I can take everything I've learned from my time with the Macau Bats and bring it to the game in France."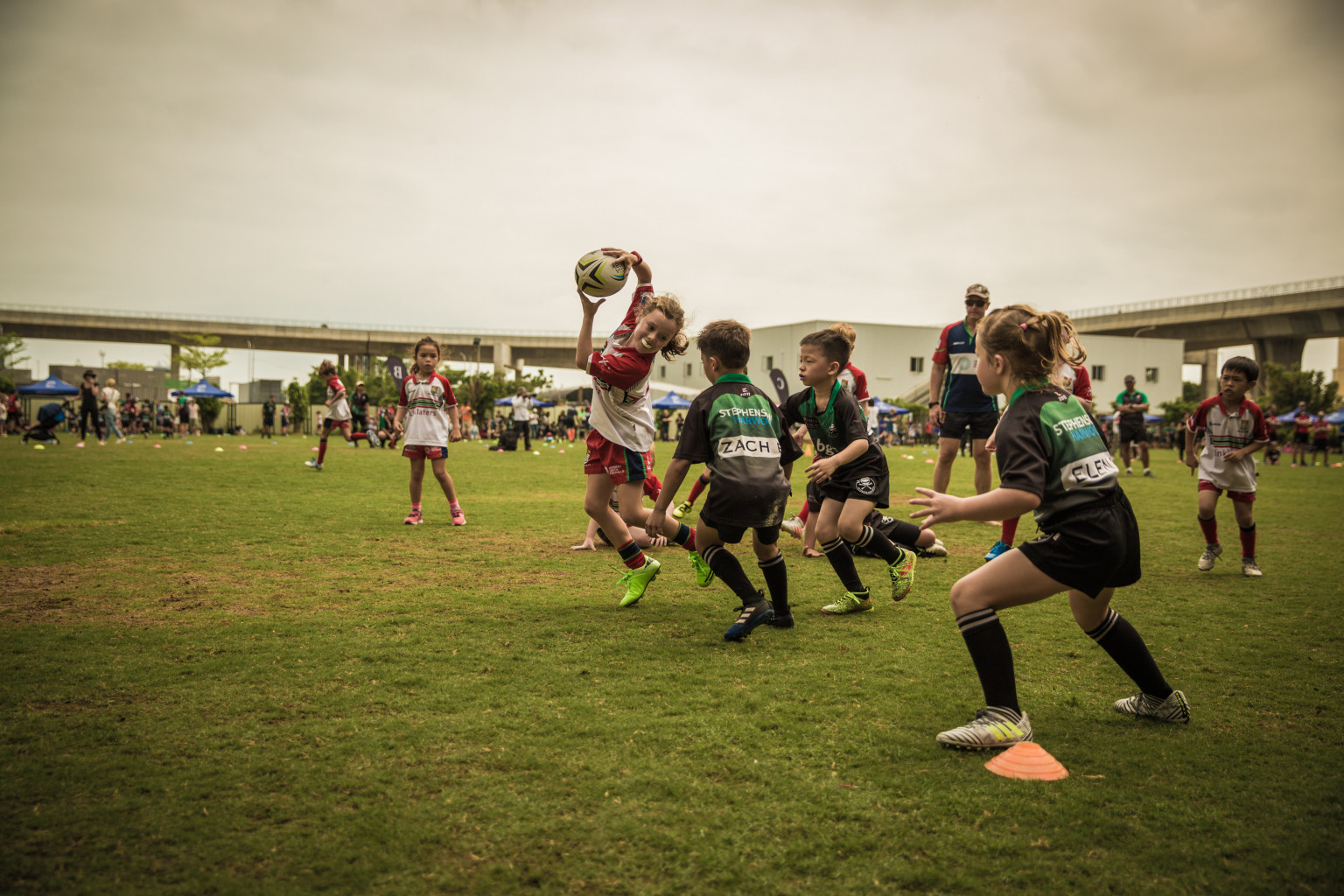 China's growing interest in rugby
Eager to expand into new territory, World Rugby has set its sights on China. In 2016, they teamed up with Chinese conglomerate Alibaba, whose sports division announced a US$100‐ ‐million investment in Chinese rugby. With promises of professional leagues, lucrative Sevens tournaments, and possible Olympic rugby medals, they're aiming high: one million people playing the sport in China within the next 5–10 years.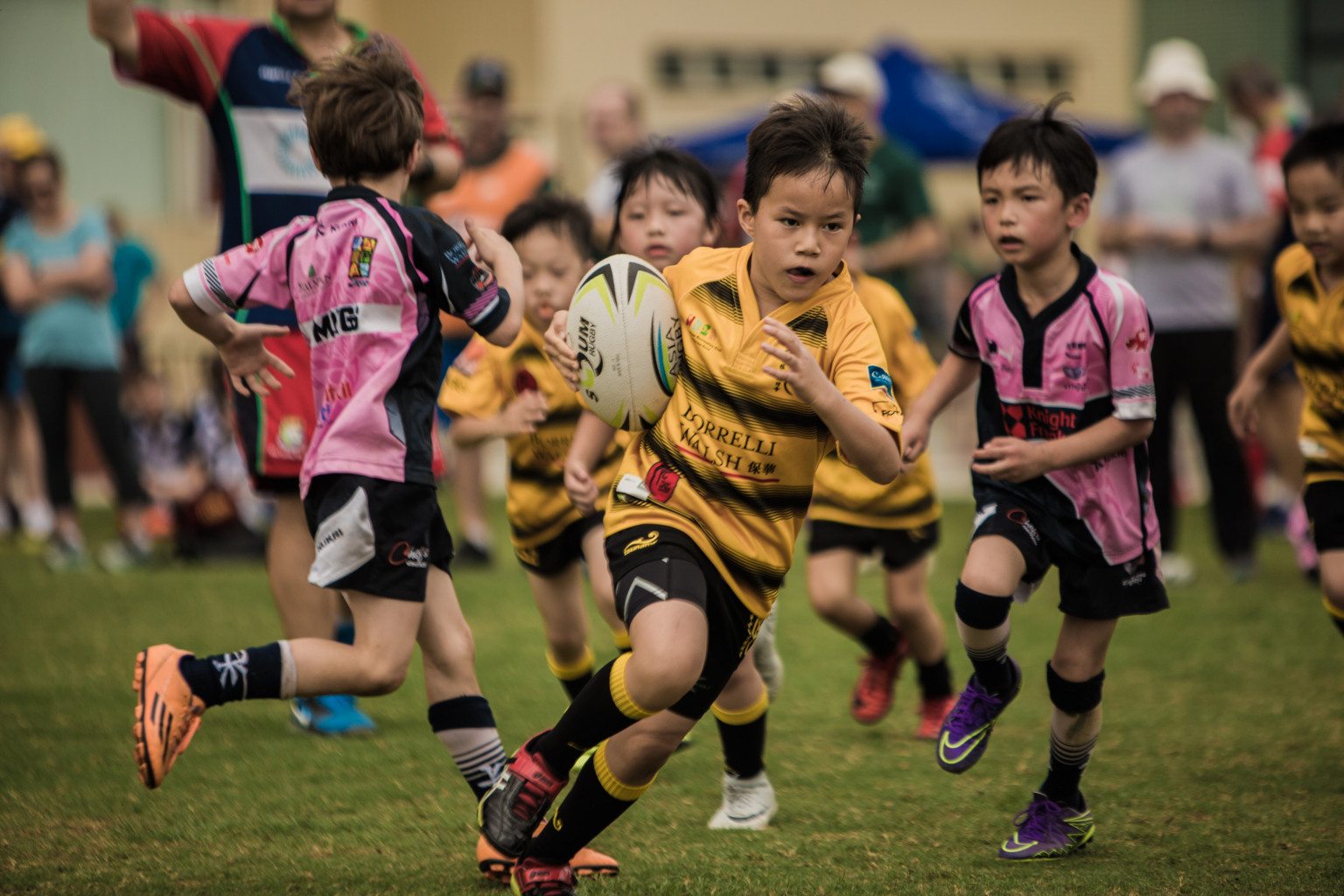 Shaw has seen the shift in China's interest. "China is very positive towards rugby now, especially as rugby is now an Olympic sport, they're really getting behind that," he explained. "We've had a few Chinese teams playing in Macao. As time goes on, China will want to see Hong Kong, Macao, and the mainland more involved.
"If you grow the grassroots, who knows where it might lead," he added. "The objective is to just keep growing the numbers and keep the kids coming in. We're getting a lot more of the local kids involved, and in the end, that has to be the future of the club."
---
Serbia's Women National Team wins Macao pool of Volleyball Nations League
The Serbia women's national volleyball team won the Macao pool of the first Fédération Internationale de Volleyball (FIVB) Volleyball Nations League (VNL) after beating China, Poland, and Thailand during the tournament that was held in Macao in May.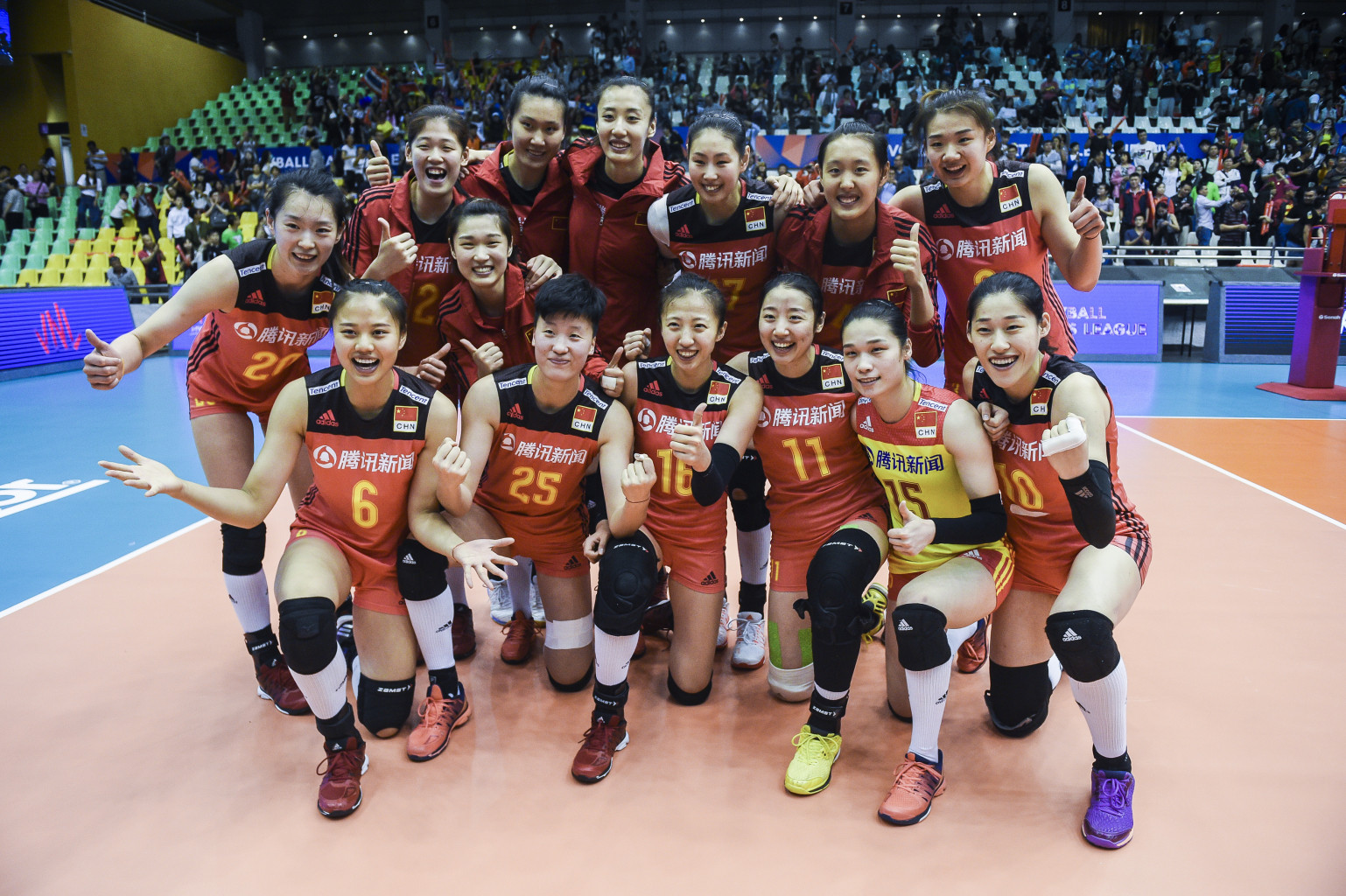 Serbia beat Thailand (3–1), Poland (3–1) and China (3–1), commanding wins that netted the team a maximum nine points – three per match – toward their pool ranking.
Having dominated in Macao, Serbia moved to third within the overall standings in week two of the competition. Tijana Boskovic gave the top performance for Serbia with 25 spikes, 5 blocks – a team record – and 2 aces. Overall, scoring an impressive 32 points.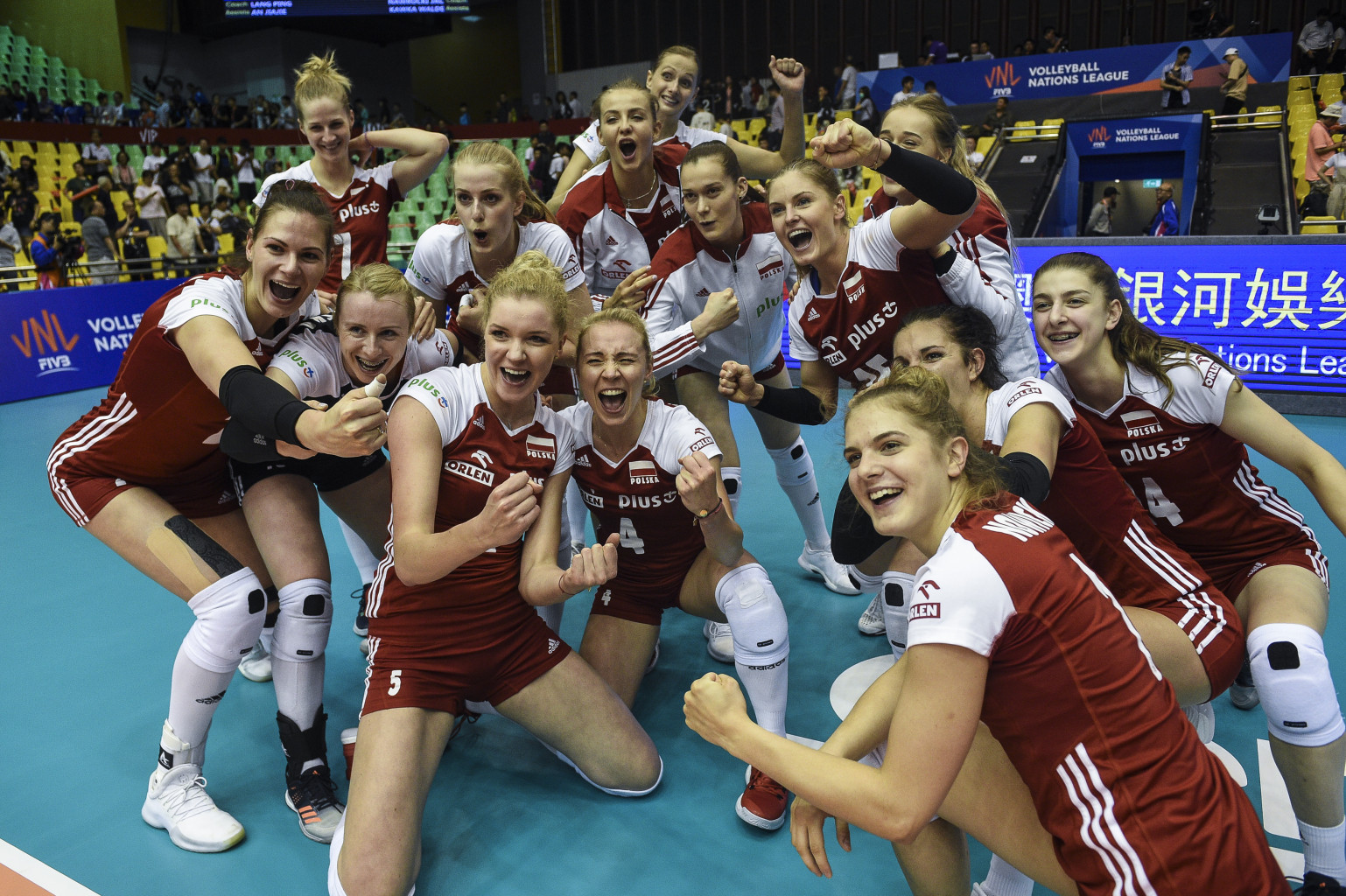 China placed eighth, a win over Thailand and narrow loss to Poland, earning them four points toward their pool ranking. Gong Xiangyu led China with 11 spikes, a block, and an ace.
The VNL is a new competition launched by the FIVB in 2018 for the top men's and women's national teams in the world. It comprises a total of 16 teams for each gender, 12 core teams and 4 challenger teams.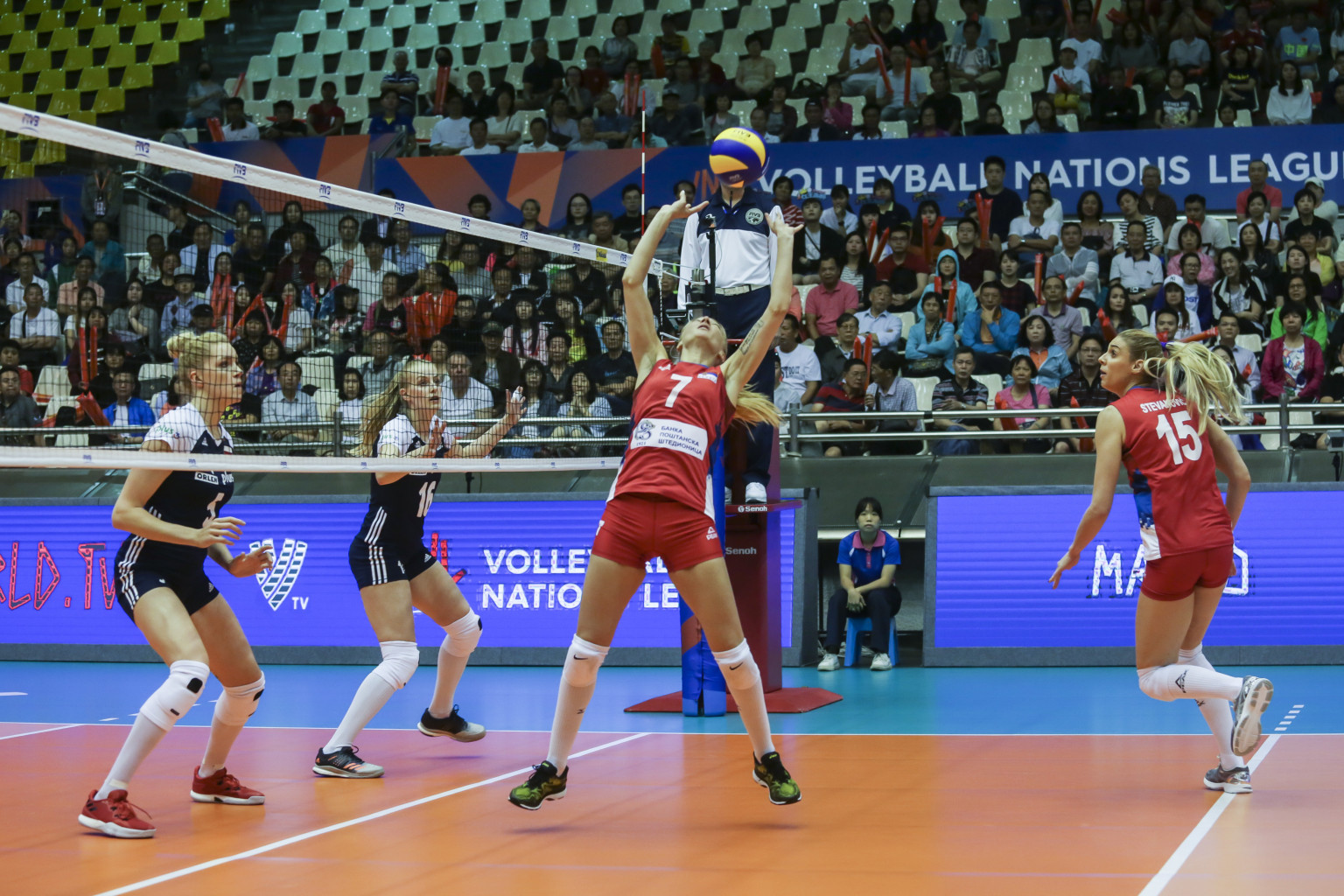 For the women's competition, Brazil, Italy, China, Serbia, Thailand, Turkey, South Korea, Germany, Japan, Russia, the Netherlands, and the US form the 12 core countries. Argentina, Poland, Belgium, and the Dominican Republic have been selected as challenger teams.
The Preliminary Round of the inaugural 2018 VNL ran from 15 May until 14 June for the women. Each team plays against the other 15 teams once for a total of 120 matches, before entering the Finals, where 10 matches will determine which of the 6 competing teams take home a medal.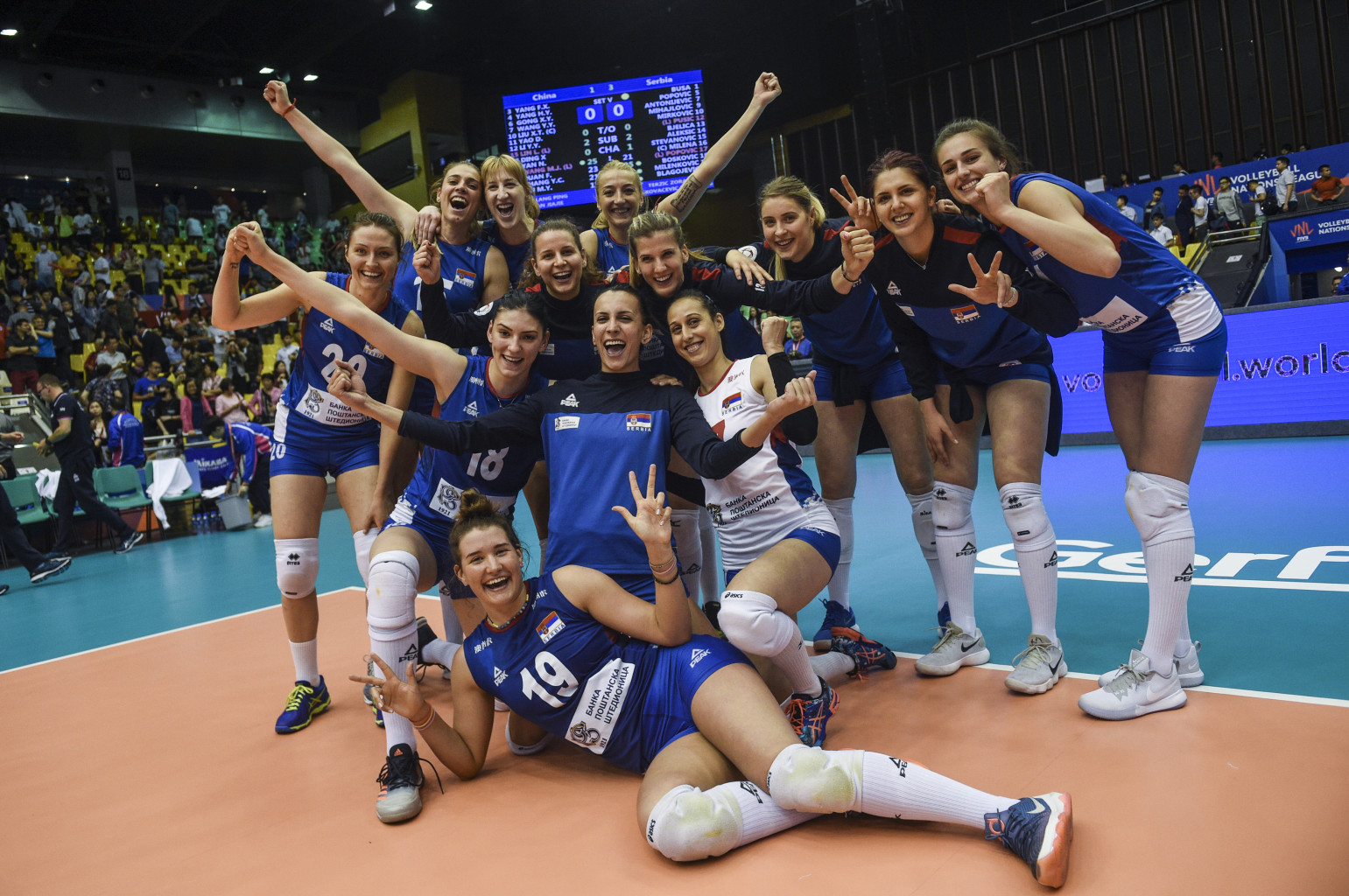 Each core nation hosts at least one pool, and the host country for the Finals will be guaranteed a chance to compete for gold. This year, China hosted the Finals in Nanjing, 27 June–1 July.
Macao has held 21 editions of the FIVB Women's Volleyball World Grand Prix from 1994 to 2017.