TEXT Leonor Sá Machado
Macau International Film Festival & Awards – a turning point for cultural internationalisation
The first-ever Macau International Film Festival & Awards (IFFAM) was held December 8th to 13th 2016, to a diverse and global audience, received with much enthusiasm. Secretary of Social Affairs and Culture Alexis Tam and Director of the Macao Government Tourism Office (MGTO) Maria Helena de Senna Fernandes proclaimed the event to be a "great success."
The event cost MOP80 million (US$10 million). This event is notable not only as an inaugural edition but because the awards component plays a role equally as important as the film festival itself.
Internationalisation, according to Secretary Tam, is ever on the horizon: "Several [film industry] veterans from Hong Kong and other international cities were surprised at the success of IFFAM, and there is a collective optimism that the festival will continue to expand and innovate in the future." MGTO Director Senna Fernandes adds, "Hosting producers and film crews, as well as directors from all over the world, allows us to showcase Macao's diverse scenery as a location for shooting future projects."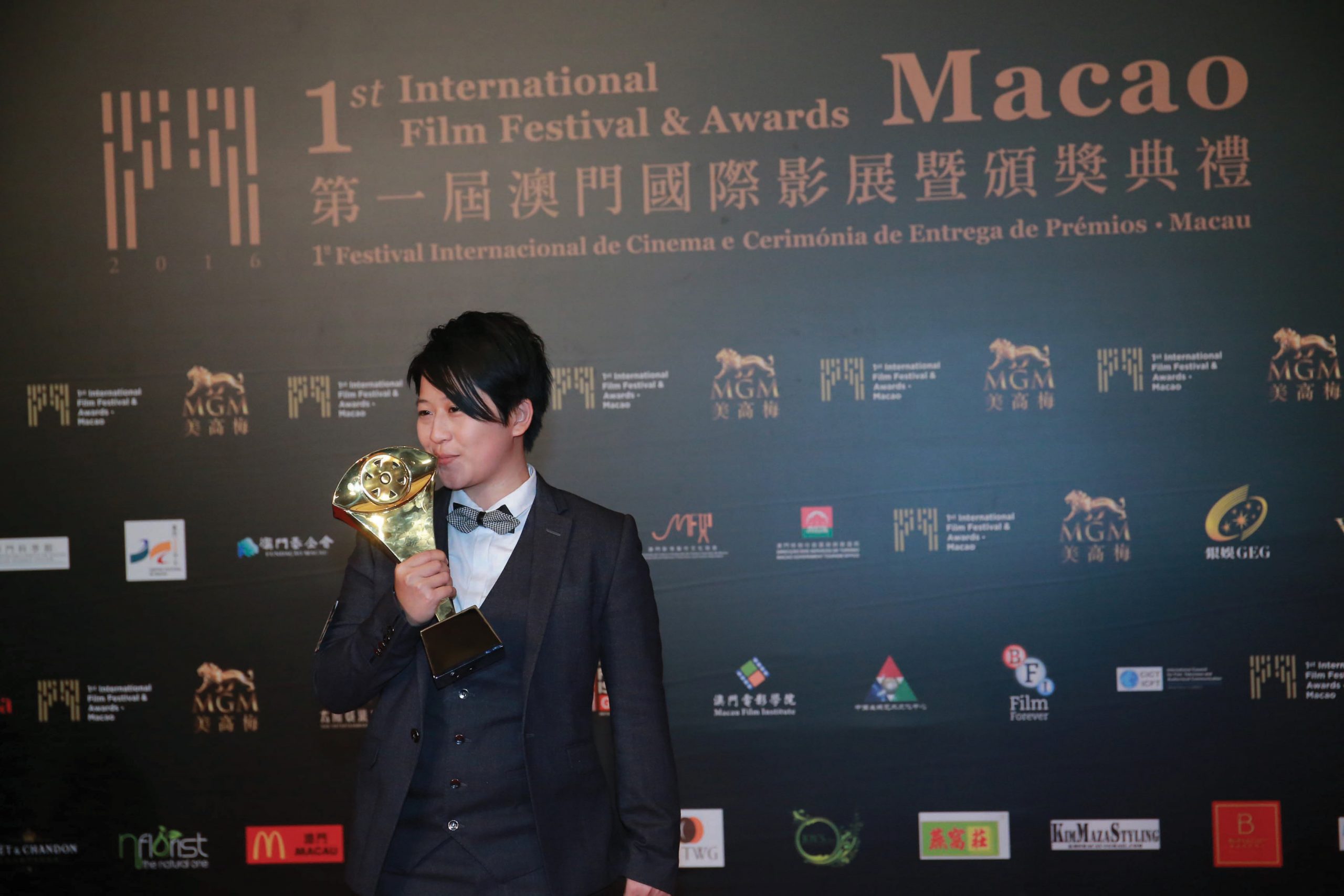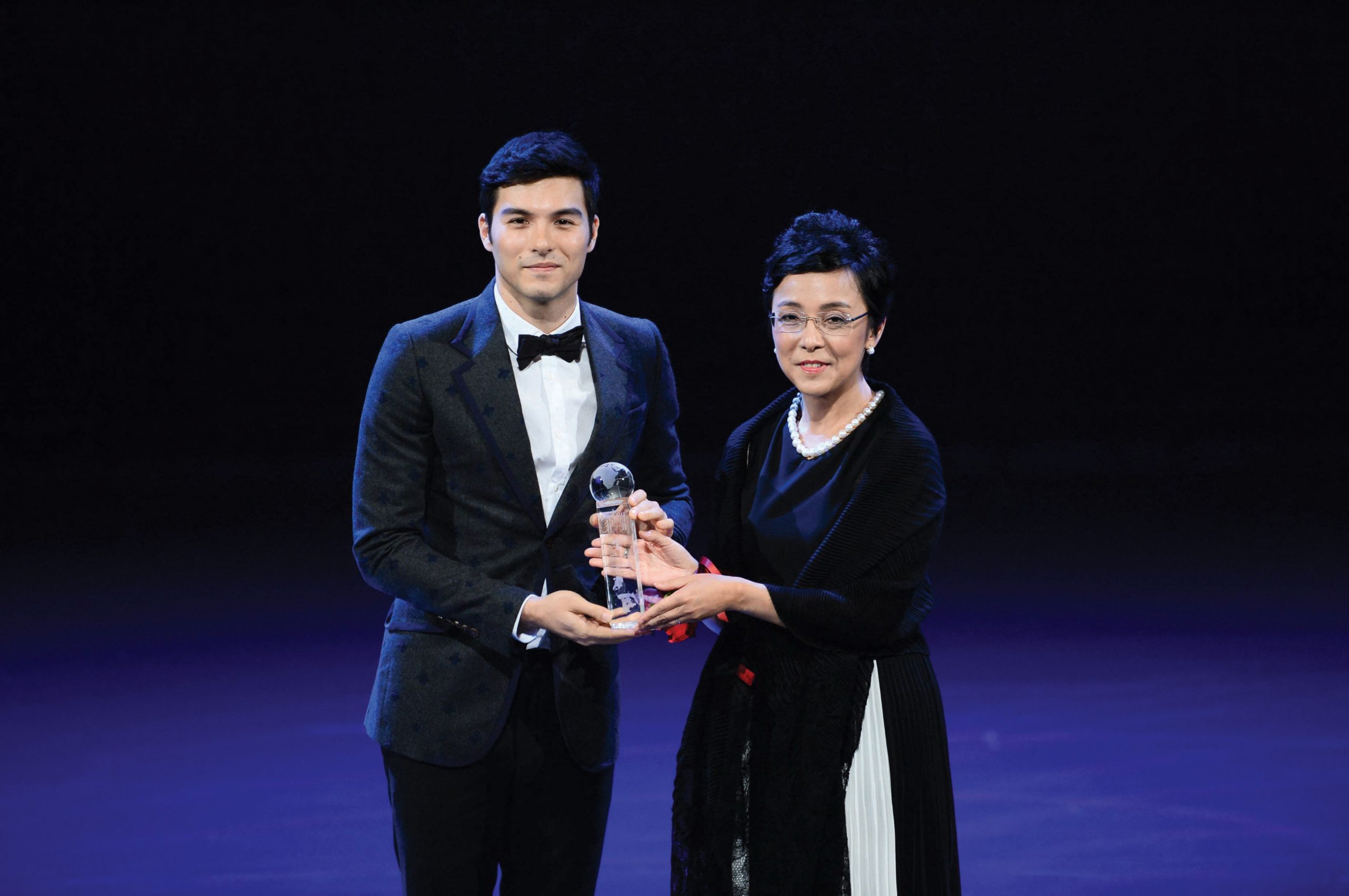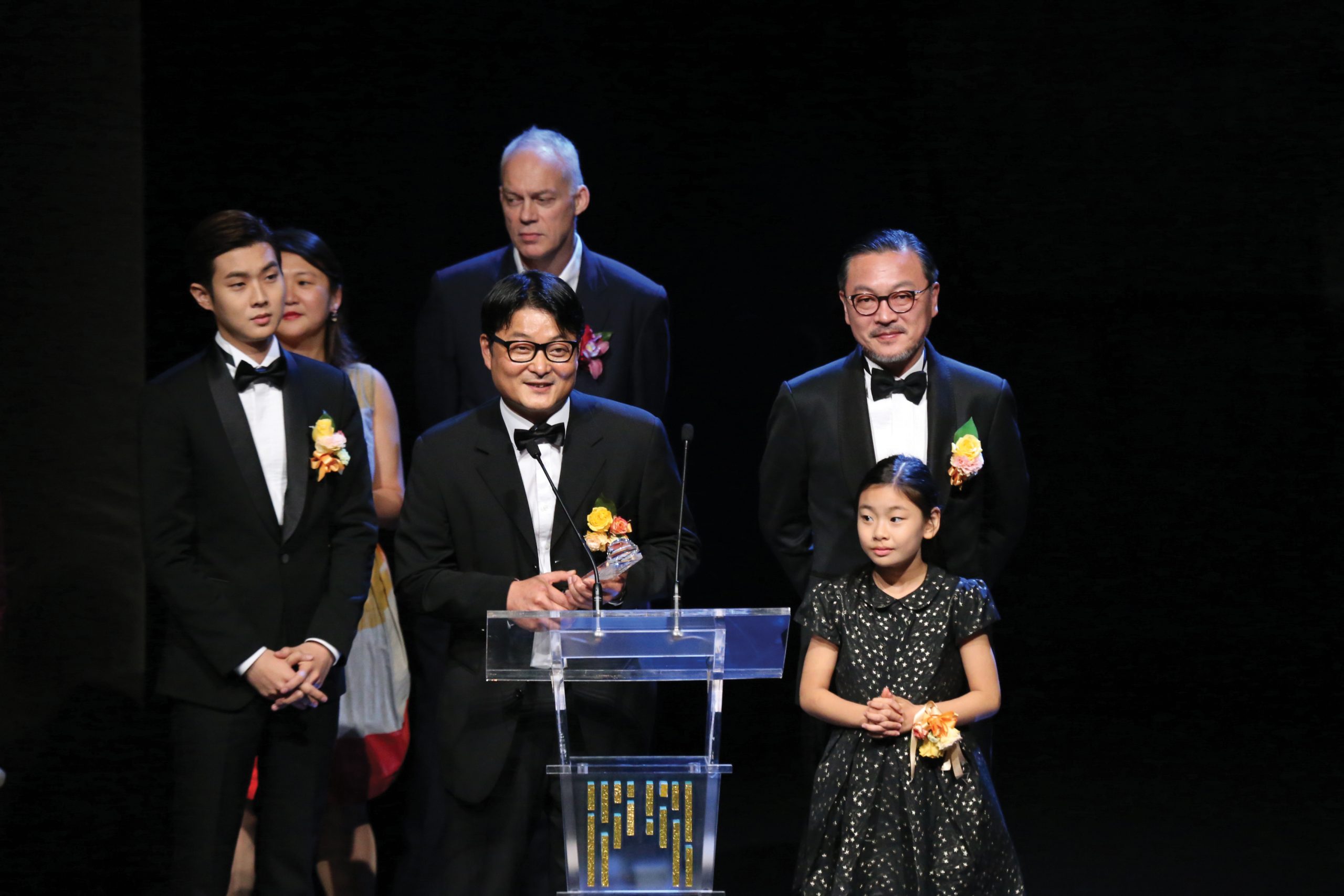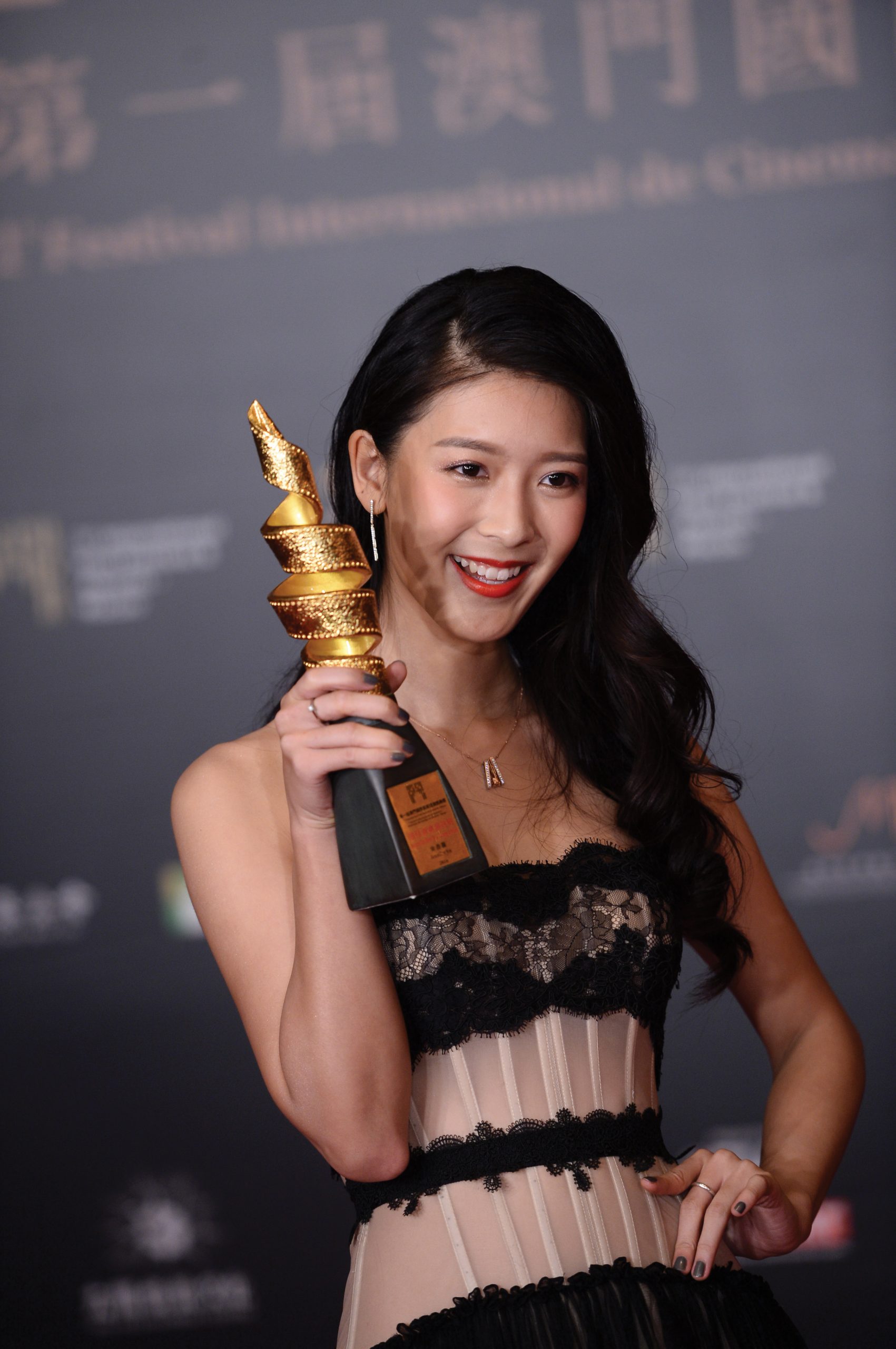 The mysticism of Asian cinema

President of the festival jury, Shekhar Kapur, took the opportunity to promote the beauty of Asian cinema as well as Macao's potential in playing a greater role in bringing regional film to the international scene. "Sometimes I try to explain to my Hollywood friends that what they call 'melodrama', we [in Asia] call 'mysticism,'" Kapur stated during IFFAM's inaugural press conference. A filmmaker in his own right, Kapur believes this "mysticism" is a substantial and tangible element woven into the fabric of Asian culture and art, including cinema.
Giovanna Fulvi, also a member of the jury asserts, "Compared to Western cinema, Asian films tend to tell a story through images, whereas narratives are not as important as in Western countries." Kapur agrees, underlining that Asian cinema has a strong aesthetic component. "Western perspectives expect the narrative to be the movie, whereas that's not the case in Asia."
Kapur also promoted the value of online and internet distribution. "There are more and more good movies on OTT (online audio and video content distribution) platforms." Featuring such films at IFFAM" is an important step in the right direction."
Homage to genre films
Asia's cinematic talent attended Macao's international movie festival in full force. Directors, actors and other players from the horror movie genre were particularly well represented, along with other genres, like drama and action.
Cinema critic Simon Abrams posted an interesting perspective regarding IFFAM on the renowned industry "Bible" www.rogerebert.com. "There are two sidebars at the Macau Film Festival that alone justify the festival's existence: the "Crossfire" sidebar features older films guest-‑programmed by prominent East Asian filmmakers (John Woo, Chan-wook Park, Sion Sono, etc.), while the "Hidden Dragons" section features new and exciting genre films." The "Crossfire" category showcased forgotten classics, and while viewership was not as strong as with films in other categories, those who did attend found them to be invigorating and deeply satisfying.
In Abram's opinion, cinema festivals are much more than Indie films and Hollywood blockbuster premieres. Genre movies, he argues, should never be seen as a lesser art despite their lack of notoriety or marketability when compared to big-budget blockbusters. "What other festival would program Mole Song: Hong Kong Capriccio to a big-budget policier directed by Takashi Miike? [It] may not even get a U.S. release, but in Macao, it's a gala premiere!"
Films classified under the "Crossfire" and "Hidden Dragons" categories were not considered for the awards portion of the festival: rather, they were created to curate the audience's taste. "Macao's inaugural film festival was a success because its programmers are just as concerned with developing their audience's taste as they are in selling tickets," Abrams praised. The critic also argues that, in contrast with other international cinema festivals such as Tribeca or Cannes, there is no need to turn IFFAM into a "marketplace-‑type" of event: "This is a cosmopolitan festival that genuinely tries to get viewers to try new things."
São Jorge shines bright
The movie São Jorge from Portuguese filmmaker Marco Martins shined in the spotlight, winning both the categories of Best Director and Best Actor. Some viewers found the film "quite intense" due to its focus which explores layers of Portugal's socioeconomic crisis through the narrative of a boxer's journey, following his triumphs and stumbles.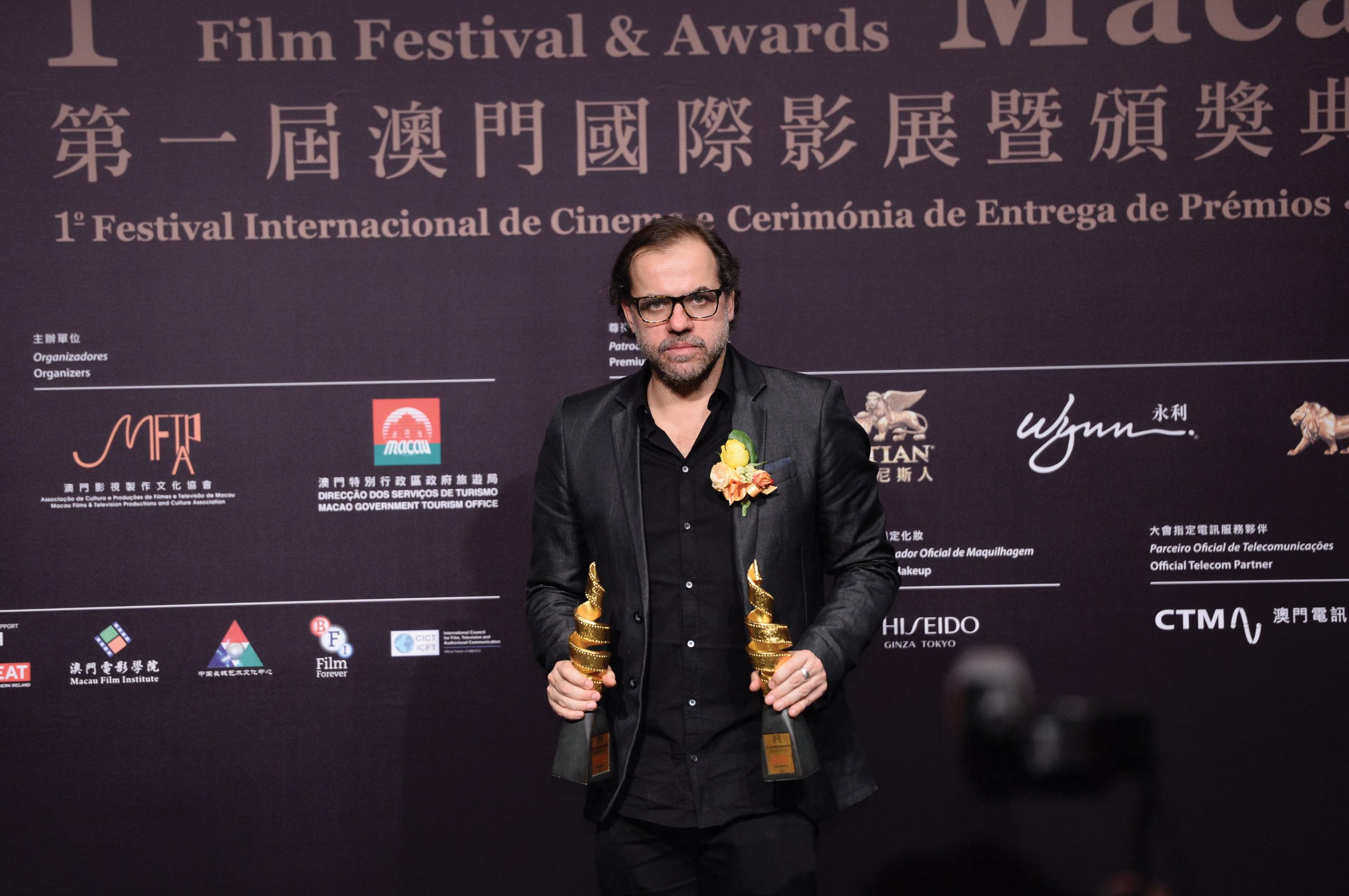 Martins explains that his considerations when directing a film include ensuring that it be "absolutely universal, independent of the country where it will be showcased." His philosophic view of movies also strives to "explore feelings which are universal." In the case of São Jorge, "There is a background, which is the crisis, but then there is the story of a father trying to keep his family together." In the end, the film is more an exploration of one man's humanity and less about the country's socioeconomic crisis. Based on real facts, the narrative is as authentic as it is humanistic: Martins himself conducted extensive field research at several boxing gyms prior to filming. The movie will soon be released in China.
A festival of horrors 
The festival's programme boasted a myriad of films carefully curated by the event organisers, ranging from drama to comedy and beyond. Nevertheless, IFFAM's premiere placed special emphasis on one genre in particular: horror. Of the 52 showcased films – grouped into nine categories – 11 were classified as horror or suspense. Haunted houses, nuclear wars, zombies and the apocalyptic end of the world were recurrent themes, as evidenced by a slew of classic feature films including Fantomas Unleashed (1965), Diabolique (1955), Don't Look Now (1973) and Horror of Dracula (1958).
Films in the "Crossfire" category were also weighted towards classics from the 1950s to 1970s, while the "Hidden Dragons" category featured contemporary horror movies of 2016 such as The Girl with All the Gifts, Terror 5, The Housemaid, Daguerrotype and 1974.
Looking to the future
In spite of all the praise, Senna Fernandes admits there are still improvements to be made. After all, what debut is perfect? "The first time for anything is always difficult. We understand that, but we are serious about the festival. The logistics, such as hotels and cinema theatres, are in place. Yet we need experienced people running the festival. Additionally, there is a gap of understanding and appreciation for international cinema by the local audience. We have to be honest about these points in order to address them."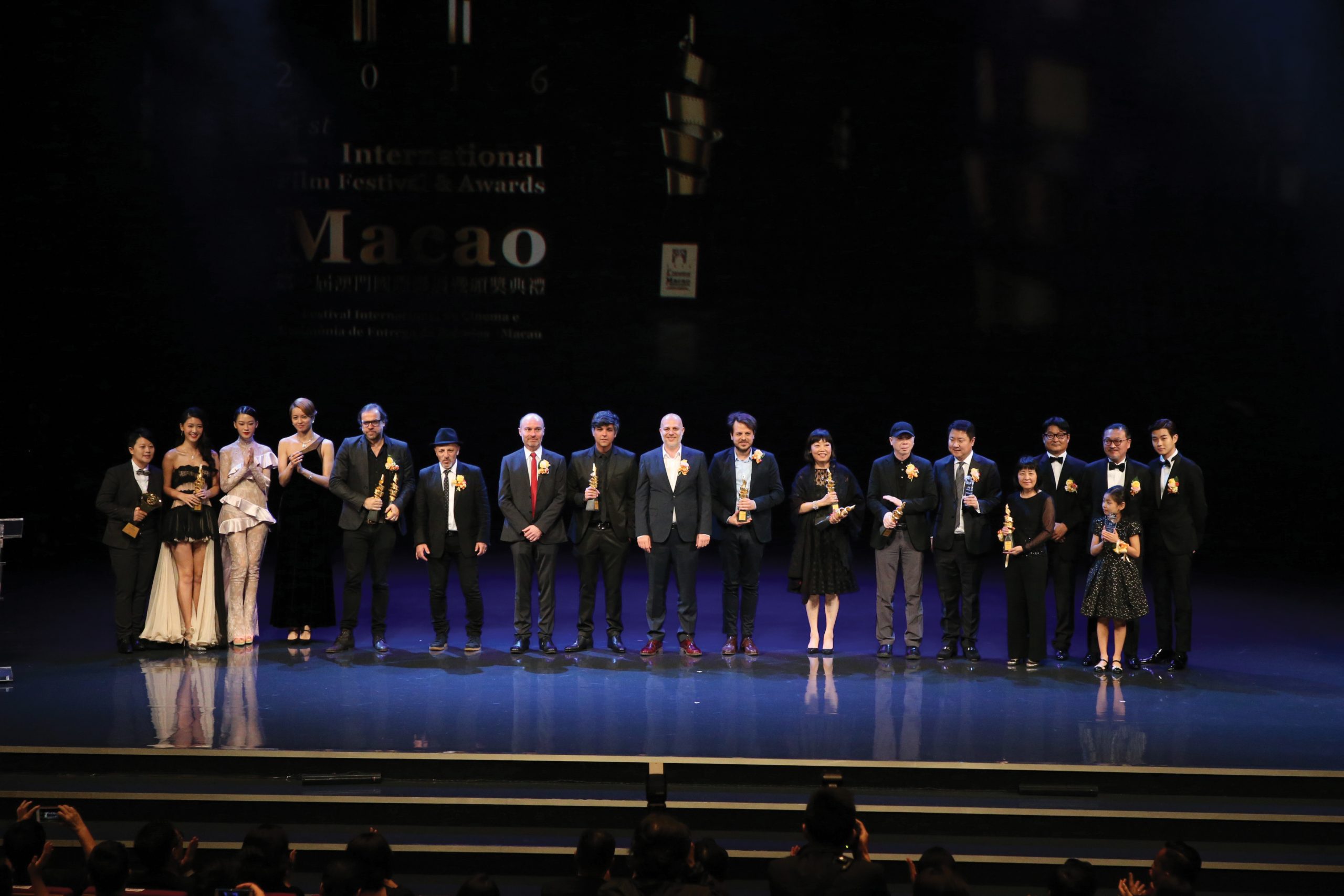 IFFAM Film Categories
Competition – 10 to 12 new international films to be judged by a jury of five film professionals
Out of Competition / Gala – a selection of 6 of the most important works from the latter half of 2016
Hidden Dragons – 6 films representing the latest trends in contemporary Asian genre cinema
Best of Fest Panorama – 5 or 6 award-‑winning feature films from major international festivals
Crossfire – 12 non-‑East Asian, non-‑U.S. genre films selected by a panel of well-‑known East Asian film directors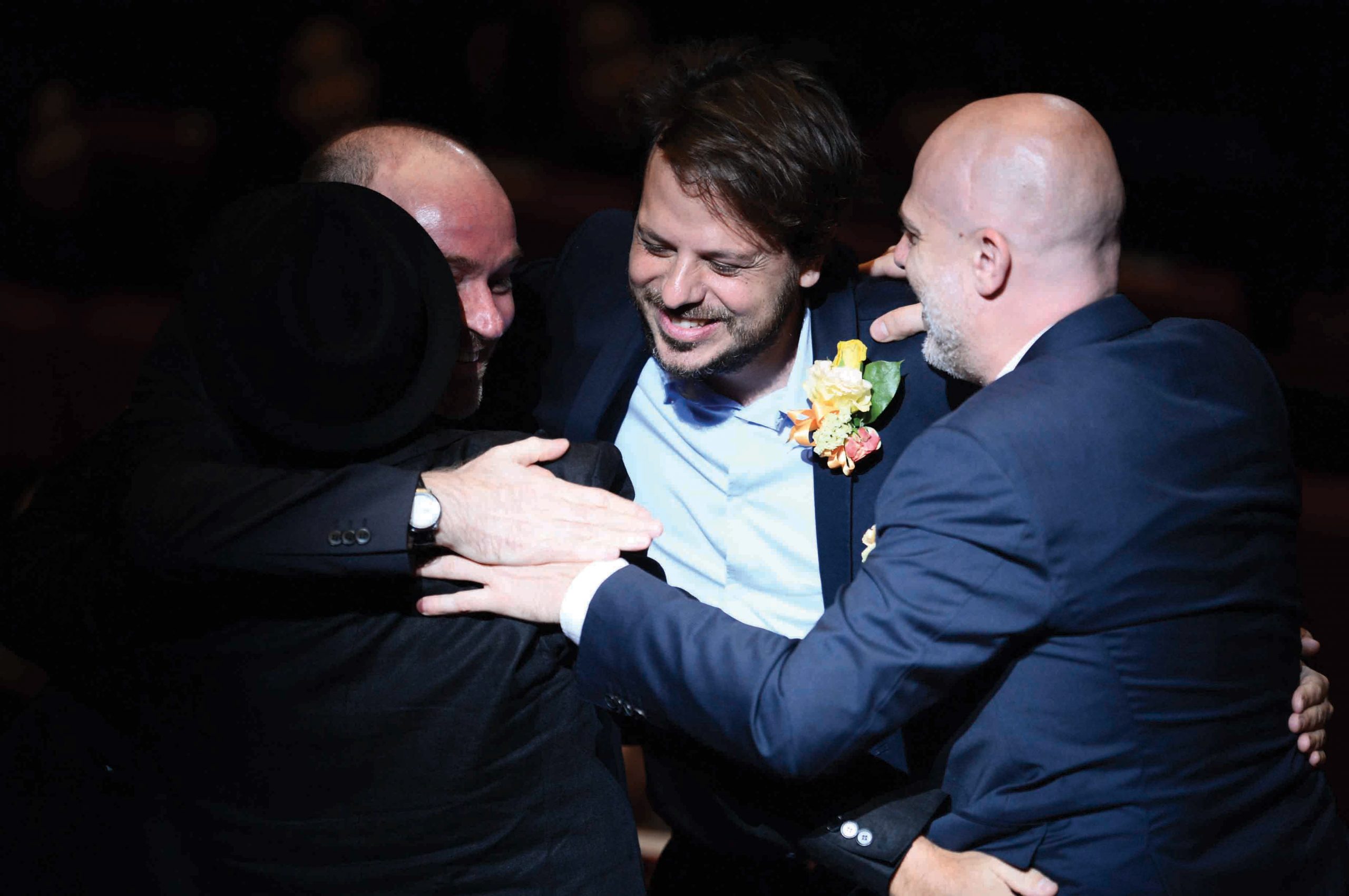 IFFAM Winners
Best Film: THE WINTER
Best Director: Marco Martins for SÃO JORGE
Jury Prize: TRESPASS AGAINST US
Best Actor: Nuno Lopes for SÃO JORGE
Best Actress: Lyndsey Marshal for TRESPASS AGAINST US
Best New Young Actress: Jennifer Yu for SISTERHOOD
Best Screenplay: Amy Jump and Ben Wheatley for FREE FIRE
Best Technical Contribution: Daniel Saavedra's Original Soundtrack for ELON DOESN'T BELIEVE IN DEATH and Pablo Lamar's Sound Design for ELON DOESN'T BELIEVE IN DEATH
Best Technical Contribution: ELON DOESN'T BELIEVE IN DEATH for Best Original Music (composed by Daniel Saavedra) & Sound Design (by Pablo Lamar)
Career Achievement Award: Director Feng Xiaogang
MFTPA Special Award for Contribution to Chinese Film: Yu Dong
'Eye of the Audience' Macao Audience Choice Award: SISTERHOOD
Winners of the CINEFANTASY International Short Film Screenwriting Competition: ELON DOESN'T BELIEVE IN DEATH for Original Music