TEXT Catarina Mesquita
Hammer in hand, street artist Vhils emblazoned the portrait of Camilo Pessanha onto the streets of Macao, melding history, culture and art in pursuit of aesthetically beautiful vandalism
2015 was a great year for Portuguese graffiti artist Vhils, given name Alexandre Manuel Dias Farto. The list of accolades includes receiving the commendation of the Order of Infante D. Henrique, creating a music video for the Irish band U2 and being listed on Forbes' 30 Under 30, all of which solidified Farto's artistic name in the world of international urban art.
Riding the momentum of 2015, the young Portuguese artist divided 2016 between Portugal and Hong Kong, enchanting the "New York of Asia" with his show Debris that breathed new life into Pier 4. The Foreign Press Association of Portugal also named him 2016's "Personality of the Year."
Next door, Macao watched Vhils' movements closely, not missing a beat. At the end of 2016, the Consulate General of Portugal and Hong Kong jointly with Casa de Portugal in Macao invited the artist to the territory to a resoundingly positive reception.
Today, locals and visitors alike are drawn to Vhils' mural of the poet Camilo Pessanha located in the garden of the historic building that is the Portuguese Consulate in Macao. "[When the work was commissioned] I wanted to represent a prominent figure of Portuguese culture who had a strong connection to the territory and who, at the same time, served as a basis for broader reflection on the Portuguese presence in China… Camilo Pessanha was not only a poet and author but also a teacher and judge of the colonial administration," Vhils explains to Macao Magazine.
During the mural's inauguration, Consul General of Portugal in Macao and Hong Kong Vitor Sereno lauded it as "a work of great value and symbolism, thus also giving, in parallel, a simple contribution to the [economic] 'diversification' requested by the central government and this special administrative region, creating an additional element of artistic attractiveness for Macao."
In addition to being the artist's first work in Macao – founded upon an idea formed in 2015 – Sereno attributes the mural as also being the first to take part in a "Portuguese diplomatic representation."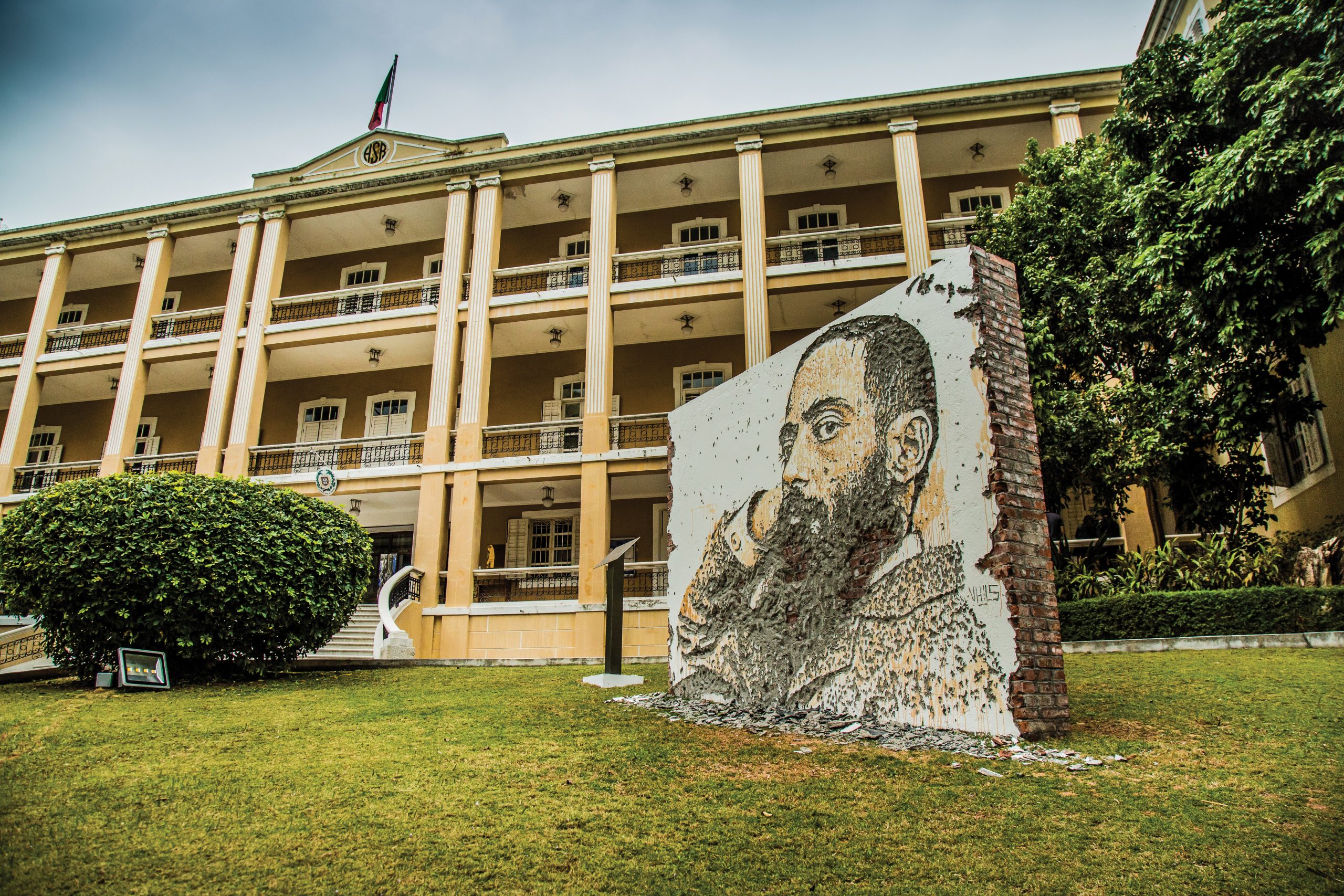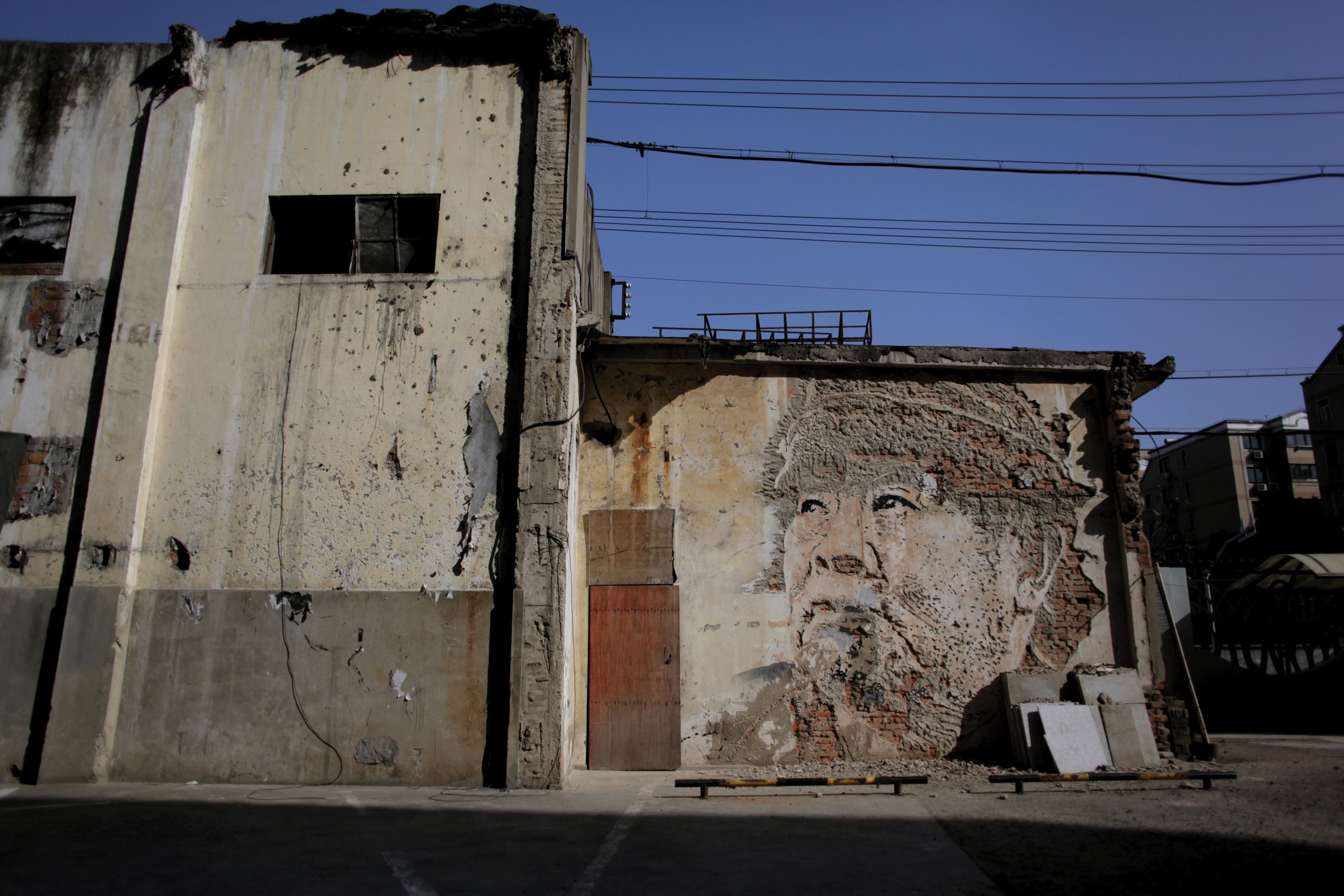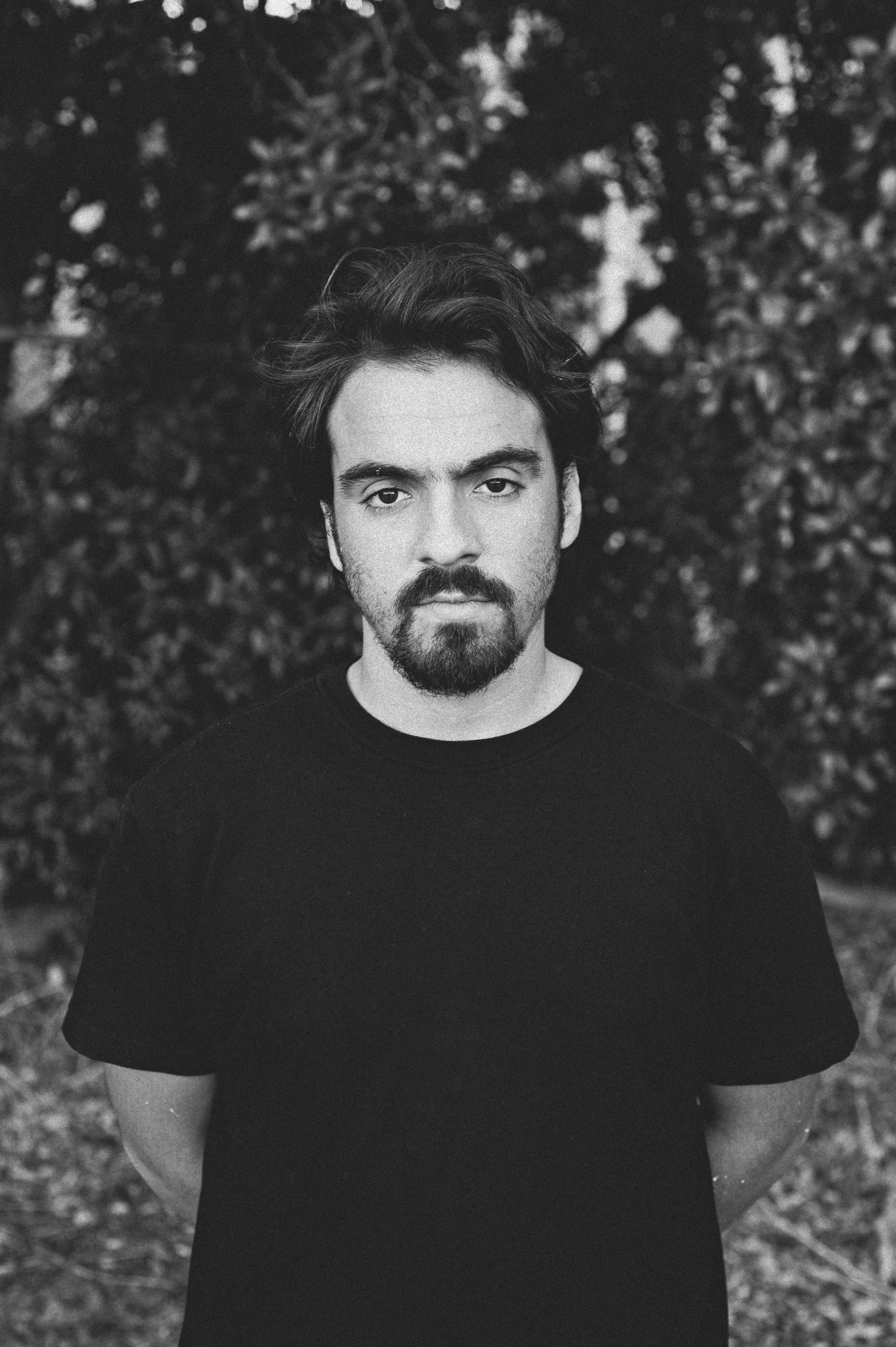 Aesthetic vandalism
While he keeps future projects close to his chest and under wraps, Vhils' technique is well known internationally. His "creation from destruction" or "aesthetic vandalism" as the artist describes it, has graced numerous buildings, both vacant and occupied, in Shanghai, London, Lisbon and Rio de Janeiro, among others. "This concept of aesthetic vandalism comes from the medium of graffiti, seen as an essentially destructive practice. I like to take up many of the techniques and means employed in these acts of vandalism – used to erase, cut, disfigure, etch, or mark urban surfaces – and use them to create," Vhils explains.
The artist who started out as a graffiti artist in the city of Seixal, on the outskirts of Portugal's capital, has challenged and evolved his creativity over the years. Rather than adopting the standard graffiti technique of overlaying new images on top of older ones, Vhils has adopted an inverted process: creating via the removal of layers. "Gradually I applied this notion to various types of materials, such as walls in public spaces where I played with the poetics of urban decay. The result is contrast with a piece that aims to return a certain degree of humanity to the grey spaces of the urban environment."
This dissection – a word specifically chosen by the artist for one of his biggest shows in Lisbon in 2013 – of the urban space often starts with a pickaxe or hammer and shrapnel. Up close, the gouged, textured concrete canvas offers little that is aesthetically pleasing to the eye, but by taking a few steps back, one begins to make out the forms of a face, to visualise portraitures of mostly unknown persons providing neglected buildings with new fronts. In "Scratching the surface," also the title of a 2009 solo exhibition in London, Vhils sees beyond the surface straight to the essence of a building.
I played with the poetics of urban decay. The result is contrast with a piece that aims to return a certain degree of humanity to the grey spaces of the urban environment

Vhils
A love-hate relationship that fuels artistry
For Vhils, many of Macao's buildings "exude the peculiarities of local history" that attract him to "intervene." Each portrait, each mark that the Portuguese urban artist leaves behind shares a common thread: to reflect upon the identity and life of contemporary urban societies based on contrast. "Essentially, I try to promote a reassessment of places, people and materials that have been viewed as disposable, helping to focus on certain situations and contexts where accelerated changes endanger their identity. I live in an urban space, I like it, and I breathe in its vitality, the interaction it provides, in what it represents as a human achievement, but I also recognise it as the spreading cancer that it is, with its dimension of chaos and waste, the ideological aspects it represents, and the way it has perverted both human nature and the natural world. I try to contrast this irrational waste of resources by using materials made obsolete by this unbridled march of development, but they are materials that have a specific connection with the context where each project is developed," the artist explains.
A two-‑month artist's residency in Shanghai in 2012 provided Vhils with his first significant contact with the characteristic urban density of China. But it was Hong Kong – his home away from home and a source of love-‑hate –  that provided him with a "great well of inspiration."
"The urban density [of Hong Kong] attracts and repels me at the same time. It is a kind of present-‑day vision of the future of a city that is as chaotic as it is organised and efficient, which has everything to do with what my work explores. [Hong Kong] is a meeting point of cultures and diverse realities, a city of contrasts and extremes where we find a permanent torrent of life and stimuli, from its public spaces saturated with visual communication to its giant buildings that contrast with the green peaks that frame them. It perfectly synthesises what our contemporary megacities have, for better and worse, and all this fascinates me."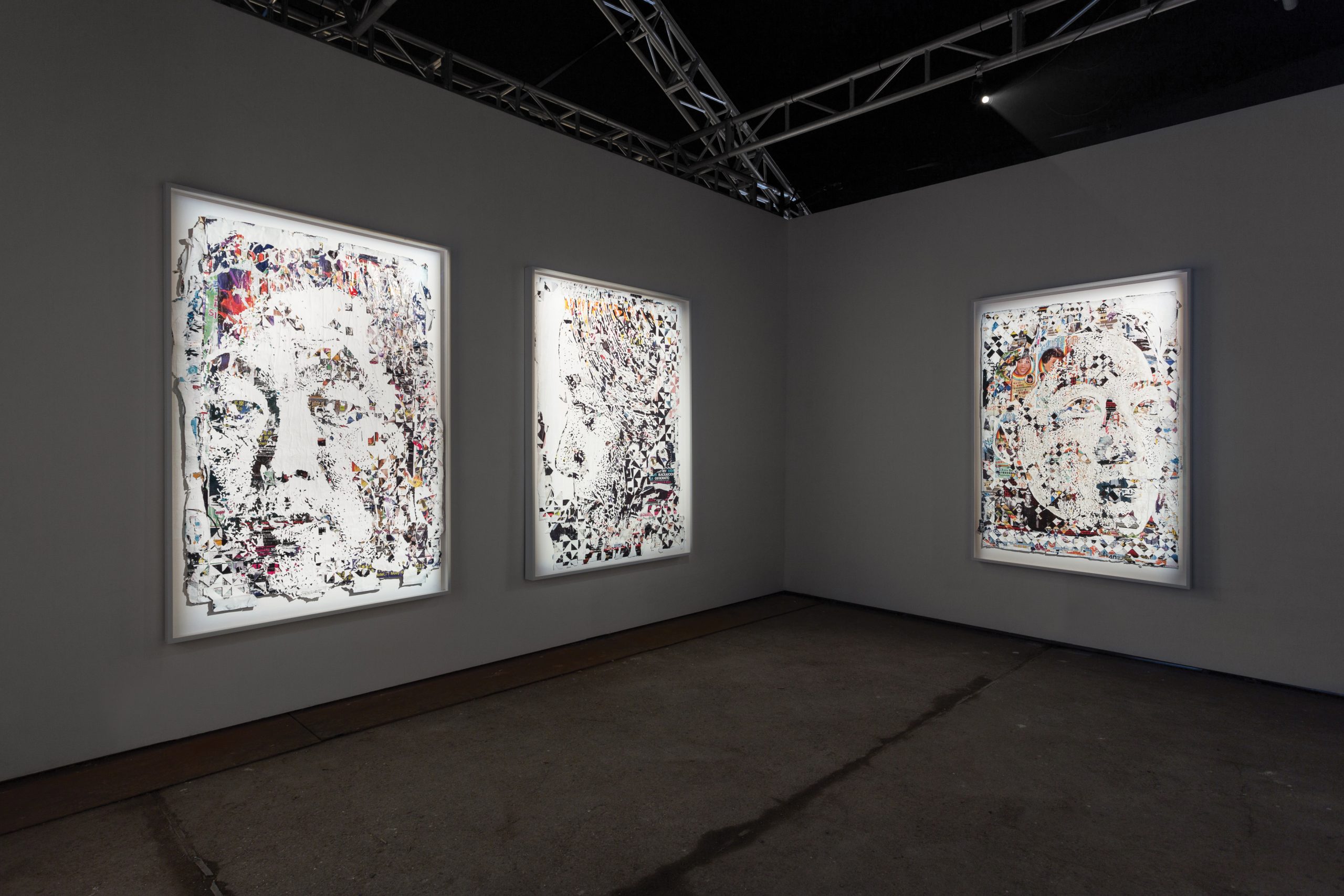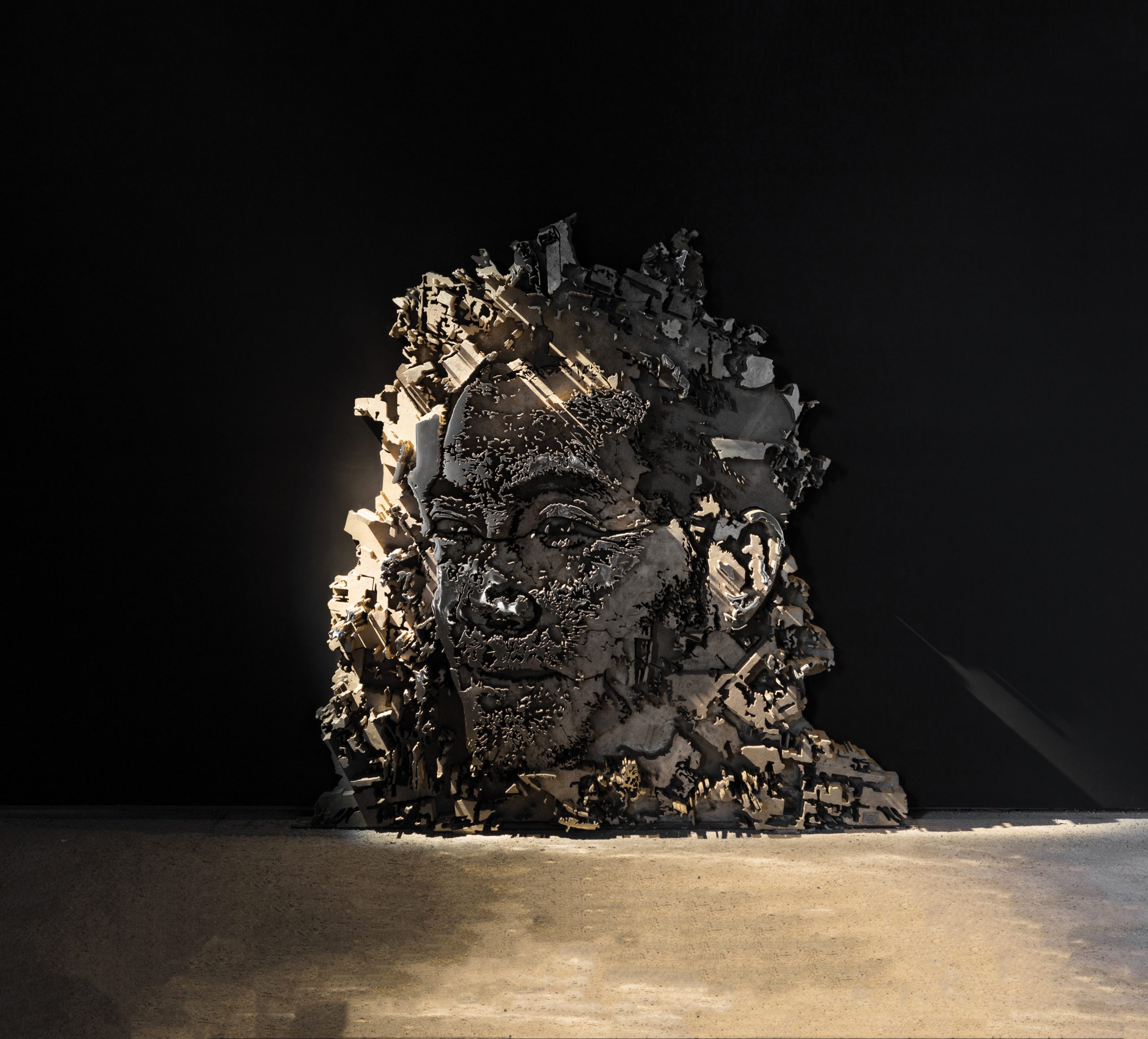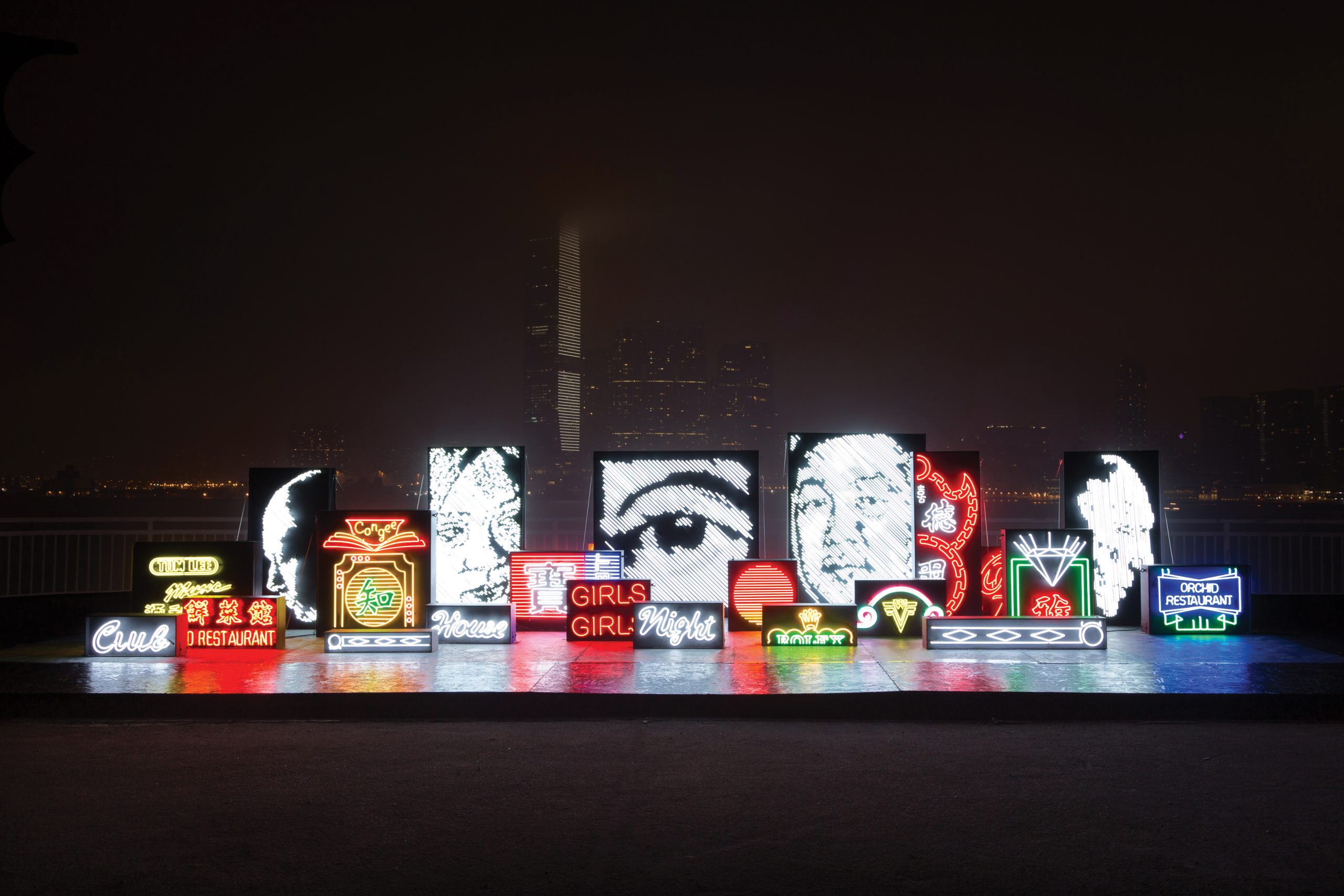 An experimentalist first and foremost
Vhils may be best known for his work on urban buildings, but he sees himself as an avid experimentalist whose visions are also realised through other materials – wood, metal, paper, billboards, styrofoam, cork, explosives, etc.  –  as well as other media such as music videos.
The discreet-‑looking young man who wanted to be an astronaut as a child is handling his newfound fame humbly. "Without wanting to withdraw importance from the tributes and distinctions, for which I feel very honoured and grateful, my life has not changed significantly. I prefer that the focus be on the work and the ideas that it explores, instead of the person."
Looking ahead to 2017, the artist is in the process of developing several project proposals for Macao. Dates and details have yet to be finalised, but you can be sure that Vhils will deliver in "beautifully vandalising" the city.