The 2022 Macau Grand Prix (MGP) signalled the city's roaring return to international car racing, albeit with Formula 4 cars rather than the pre-pandemic Formula 3. After two years of strict Covid-19 restrictions, foreign drivers were allowed back into Macao to compete in the 69th MGP – after completing seven days of quarantine. The finals took place in the sun, over the second to last weekend of November. Event organisers said about 76,000 people – mostly locals – attended.
Homegrown driver Wing Chung 'Andy' Chang beat Hong Kong's 16-year-old entrant Gerrard Xie and two-time champion Charles Leong Hon Chio to win the main event: the 2022 Formula 4 MGP. "Everything was perfect," the 26-year-old said of his victory. Chang drove a French-made Mygale SARL M14-F4 and averaged 148.6 kmph over his 12 laps of the 6.12-kilometre-Guia Circuit.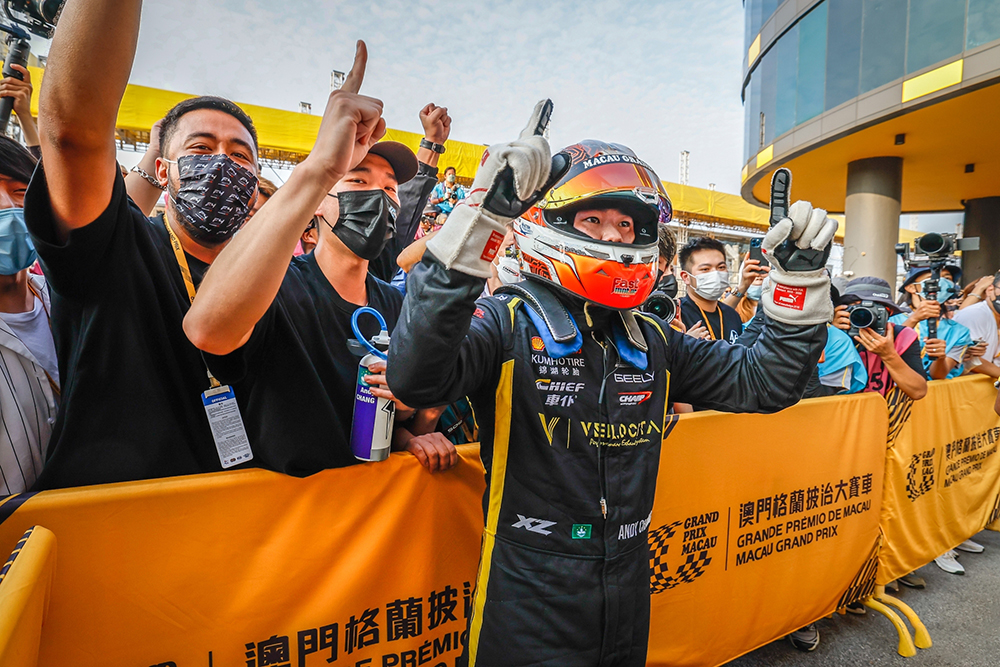 Macao driver Filipe de Souza, 46, made history as the first local to win the Macau Guia Race, avoiding a nasty crash that damaged four of his competitors' cars in the final lap. "During the race, I was a little worried as a safety car had been dispatched many times to disrupt my rhythm and with the car behind getting closer to me," Souza said afterwards.
The drivers competed in six races, named for their concessionaire sponsors: the Sands China Formula 4 Macau Grand Prix, the Galaxy Entertainment Macau GT Cup, the Wynn Macau Guia Race, the MGM Macau Touring Car Cup, the Melco Greater Bay Area GT Cup and SJM Macau Roadsport Challenge.
The 54th Macau Motorcycle Grand Prix also took place over the weekend, back from a two-year hiatus. Finnish rider Erno Juhani Kostamo took the championship, his third attempt, riding a BMW S1000RR. The 31-year-old was the first non-British person to win since 1997.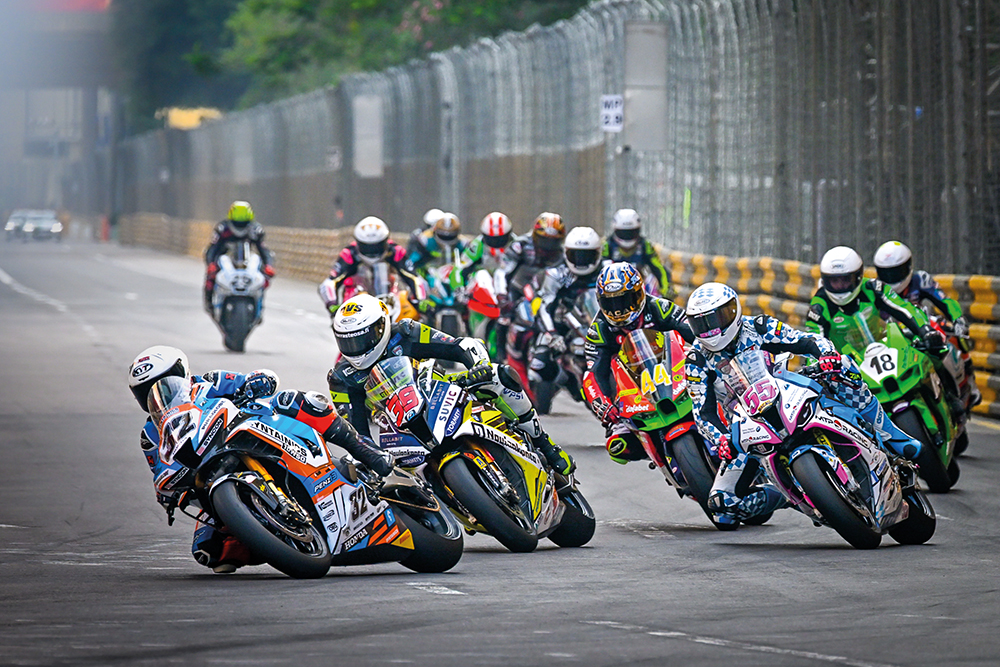 German driver Maro Engel won the Macau GT Cup in a Mercedes-AMG GT3 EVO, representing the Hong Kong-based Craft-Bamboo Racing team. "It was a fantastic win," the 37-year-old said. "We'd come close, we'd had lots of success, but we were missing a big win, so I'm really glad to deliver this big win today for Craft-Bamboo Racing and for Mercedes AMG." It was Engel's 8th time competing in the MGP and his third Macau GT Cup victory.
The 35-year-old Swiss-Italian-French driver Edoardo Mortara finished behind him, representing Audi Sport Asia Team Absolute. Hong Kong-based Alexandre Imperatori, a 34-year-old from Switzerland, came third in a Porsche 911 GT3 R for Toro Racing.
Macau Grand Prix: Where world famous drivers begin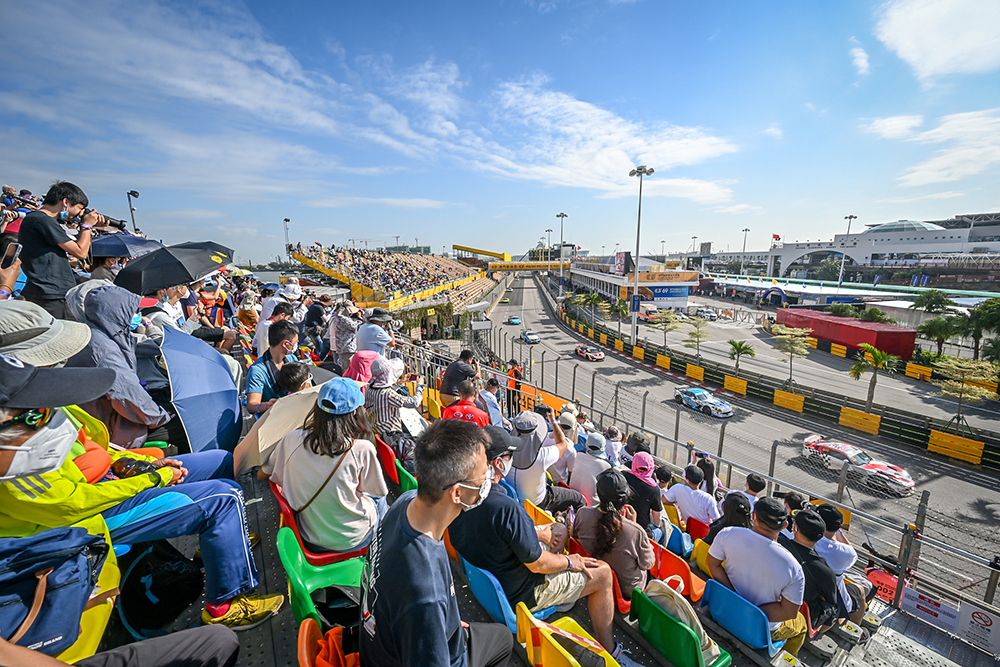 The first MGP, held in 1954, was meant to be a motorised treasure hunt organised by three resident car fanatics. But it quickly morphed into a sports car race inspired by Monaco's famous Grand Prix. The race proved popular enough to draw contestants year after year and in 1966, was won by the professional Belgian driver Mauro Bianchi in an Alpine A220. Bianchi's win put the race on the map, and attracted more professional entrants in years to come. The motorcycle race was introduced in 1967.
Over the '70s and '80s, the illustrious Dutch-Indonesian business mogul Teddy Yip turned the MGP into one of the world's best known motor racing events. It became a Formula 3 fixture in 1983 and has since attracted top drivers from around the globe – becoming a stepping stone to Formula 2 championships and Formula 1 championships.
Many famous Formula 1 racers have competed in the MGP. Its first ever Formula 3 race was won by a young Ayrton Senna, a Brazilian driver who went on to become a Formula 1 champion. In 1990, the legendary German driver Michael Schumacher battled Finnish racing hero Mika Häkkinen in Macao. Their cars touched as Häkkinen attempted to overtake Schumacher, who swerved to prevent his rival from getting ahead. The German ended up winning – minus his rear wing.
Other notable MGP winners include Formula 1 drivers David Coulthard (British), Ralf Schumacher (German), and Takuma Sato (Japanese).
The last time an MGP winner won a Formula 1 race was in 1995. However, three drivers who competed in the MPG during the 2010s have gone on to win Formula 1 races: Valtteri Bottas (Finnish) in 2011, Max Verstappen (Belgian-Dutch) in 2014, and Charles Leclerc (Monégasque) in 2015.