TEXT Jamie Ha
Partnering with Dao Pureland, an e-sports company based in Qingdao, Macau Oasis aims to transform local parks into innovative destinations that draw the community outdoors for fun and healthy activities.
With the evolution of technology, it's become natural for us to turn to our devices for entertainment. Children as young as three years old are beginning to use electronic toys that are both enjoyable and educational. But all this time with our eyes fixated on screens can take away from the time we could spend doing more active exercises to improve both our mind and physical body.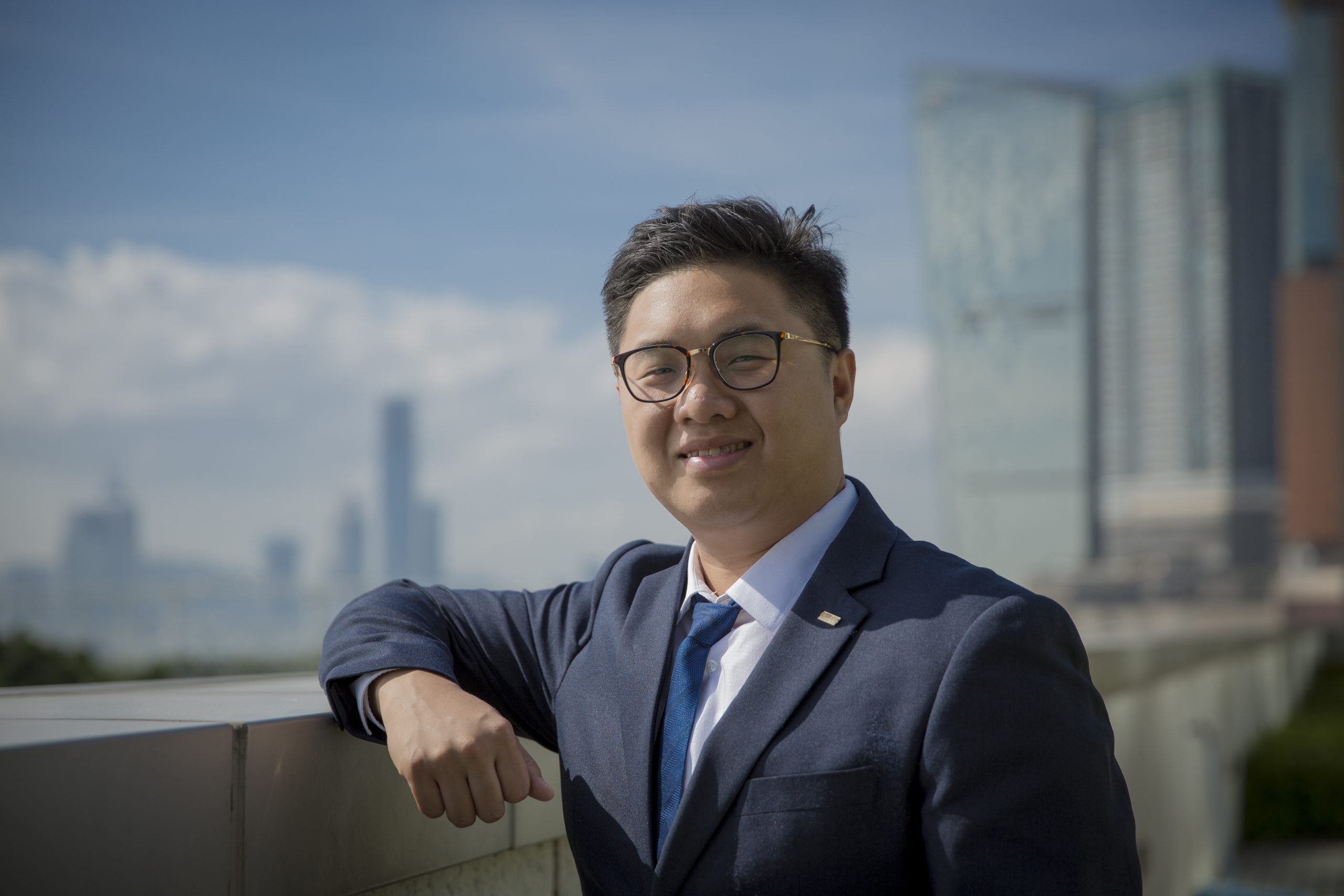 By leveraging our love of electronic games and blending them with physical activity, the Happy Sports China Plan aims to get people of all ages outside and fully engaged.  Oscar Chan, founder and director of Macau Oasis, aims to put the Plan into action in Macao, transforming local public parks into modern and innovative destinations that draw the community outdoors for fun activities – and a little friendly competition.
"Right now, the public park is a place for people to hangout; there's not much to do there. Instead, people resort to cafes for meal dates or gyms for exercise. We want to make the parks more attractive to the community, so they desire to spend quality time there," Chan said.
These new smart parks will be fundamentally different from the parks we have come to know nowadays. The goal is to make each park a "mini-attraction," a destination to draw the community's interest as they work to unravel the underlying story within the games.
"It's like taking video games and making them into reality, where the community can simultaneously be physically and mentally active," Chan said. Each game provides an adventure for children to improve their educational levels, get active, and form friendships. Multiple players can enjoy each station together rather than play separately on their own.
While this type of innovative recreation and modern construction may be new to the city, Macau Oasis has been working alongside DAO Pureland, an e-sports company based in Qingdao, for the last decade to promote such parks in mainland China. Their efforts ramped up with the Happy Sports China Plan. Officially launched in 2014, the Plan is the brainchild of DAO Pureland, aimed at building a people-oriented, environmentally friendly sports system that promotes play and learning while building community.
Since the launch, Macau Oasis and DAO Pureland have completed 50 park projects in 30 cities across the mainland that continue to draw people of all ages.
New games, more fun
Chan represented Macau Oasis at the 2018 Macao International Trade and Investment Fair, introducing visitors to one of the many interactive playground games that will be installed in the new smart parks, called Memo. With upbeat music and LED lights to illuminate the senses, players must chase around to tap on the correct colour showing on each podium throughout the circular playing field in order to win. Taken to the next educational level, numbers replace colours as players compete to correctly solve equations and tap the corresponding podium first.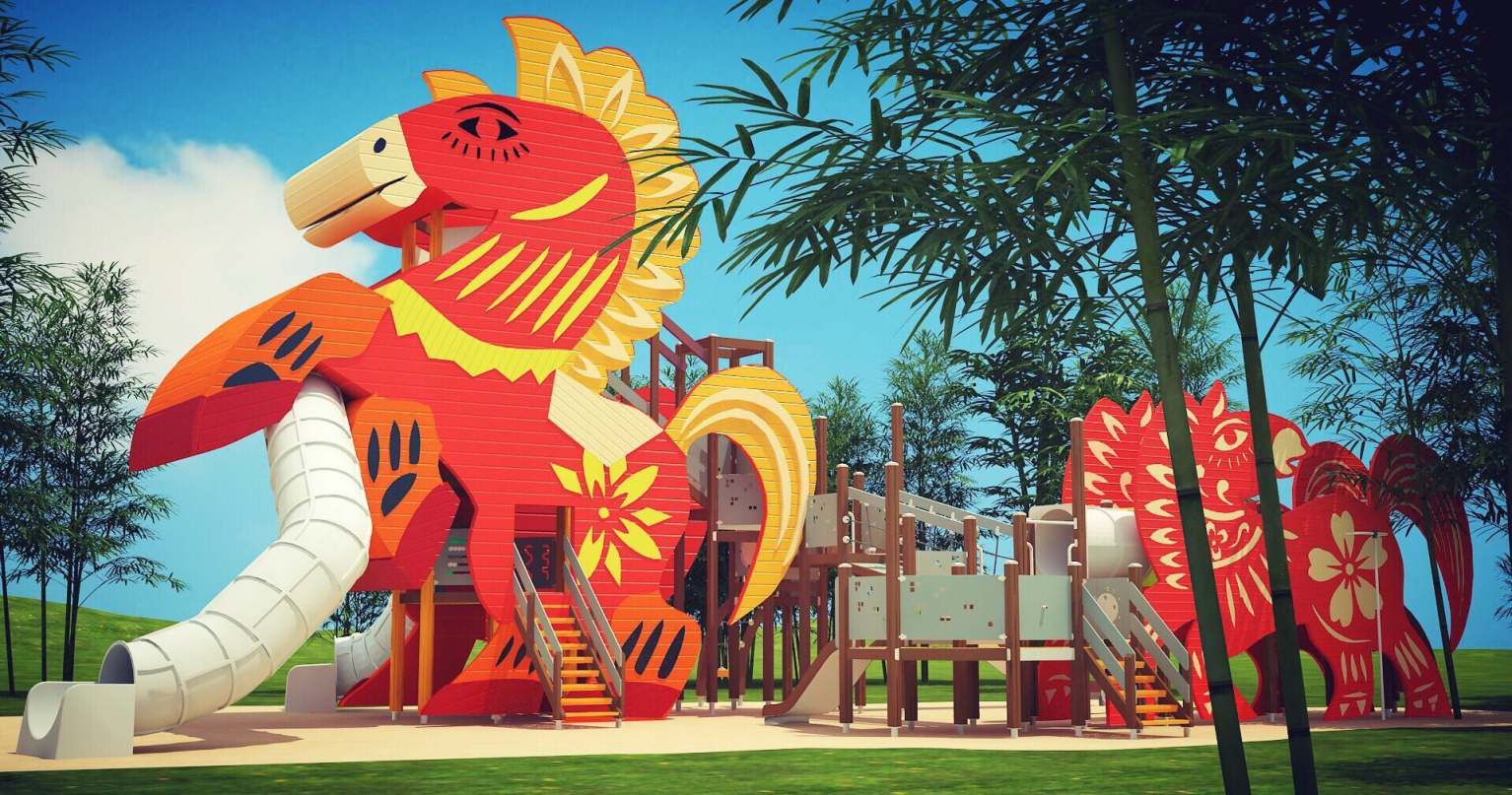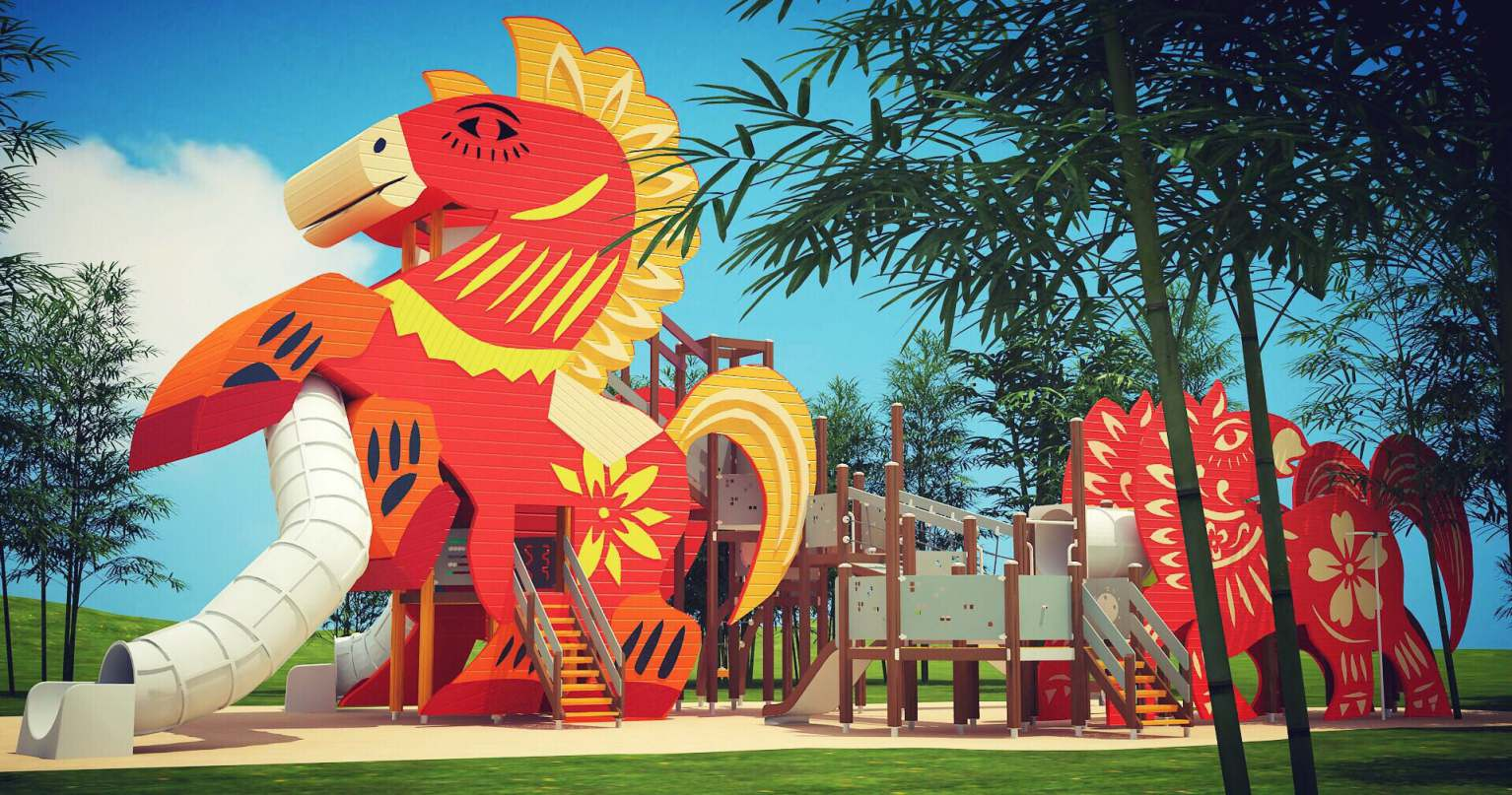 Players can choose what level or type of game they want to play, making each game appropriate for a variety of ages. Developing a range of different types of games and flexibility within each game is key to the Plan, which aims to engage all members of the community in active play. Chan has found that even middle-aged adults still love the parks already installed in the mainland.
For the parks in Macao, Chan plans to focus on football with training games that only require a space around 100–150 sq metres in size. The football game, Sutu, features an electronic goal comprised of 16 luminous panels that enable players to hone their skills and compete against friends – or players around the world.
"If one person is playing at the Sutu football goal in Macao, they can challenge their friend in, let's say, Shanghai or Chengdu," Chan explained. Using the WeChat application, the prevalence of Sutu football walls means Macao players can compete just easily against people in places like mainland China or Germany as they do against their neighbourhood friends. The app already hosts a tournament for players around the world to record their scores and compete for prize money.
Macau Oasis has many ideas regarding the football games. Angry Birds, for example, has been an entertaining theme for many, where footballs replace the titular cartoon birds and players have to hit specific panels to score. Using bright lights and sound effects gives players the same type of sensory feedback many of the young generation have grown used to with their devices.
Along with Sutu, the Macao community will soon get to experience two other software interactive games: Sona and Memo. Chan stressed that "players don't have to be really enthusiastic about football or sports, they can still enjoy the games simply because it challenges them."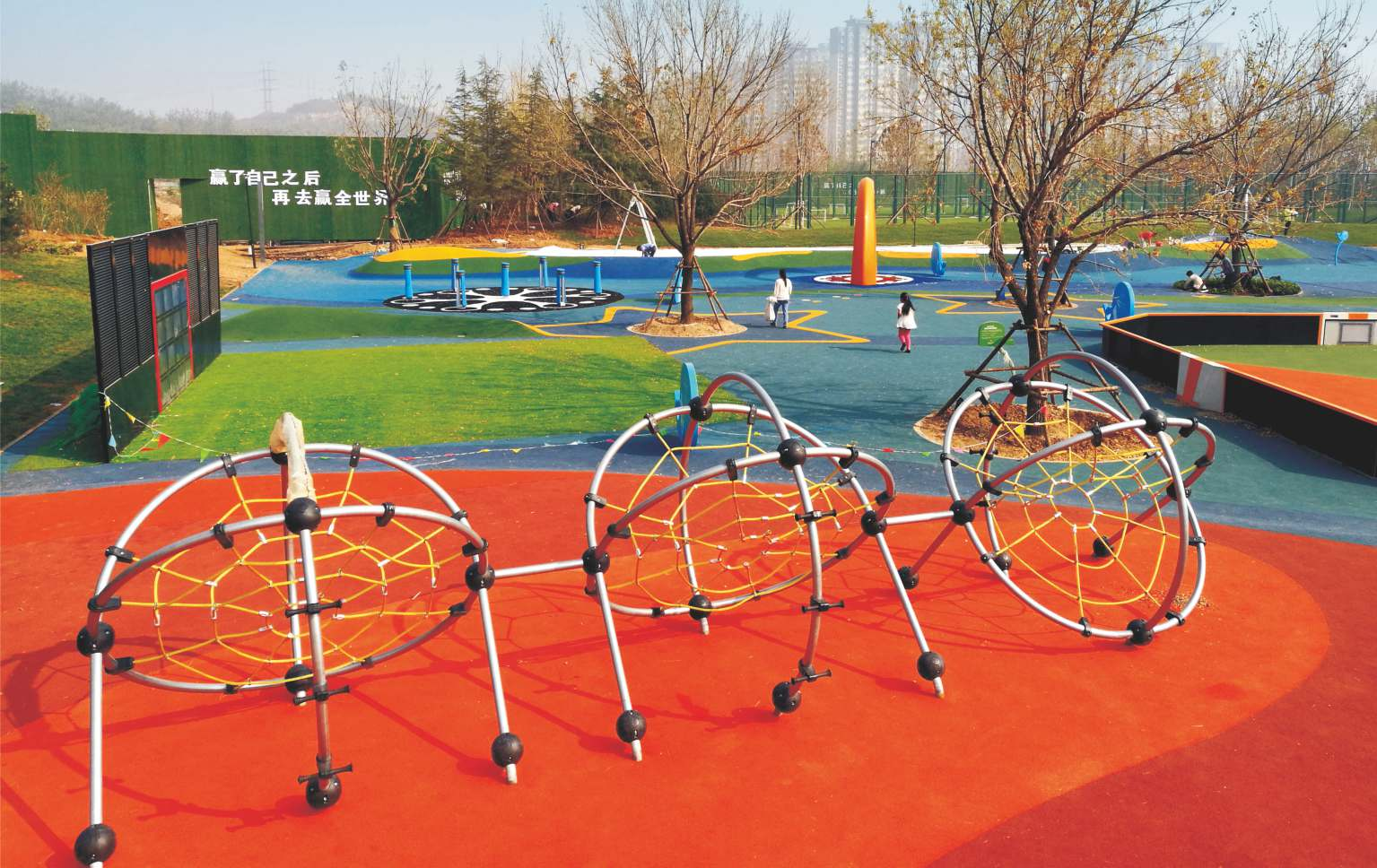 Macau Oasis and DAO Pureland have been working in close connection with Dutch sport and game equipment supplier Yalp for 10 years. Yalp is responsible for both the hardware and software used in games throughout the smart parks to make them interactive. While most of their interactive equipment is concentrated in Europe and Asia, new locations are popping up in the US, Australia and New Zealand. Sona, Sutu and Memo being the most popular interactives – more than 500 worldwide – means more opportunities for Macao players to connect and compete internationally.
Another strong contributor of the technology, software, and database used is the well-known China company, Huawei. With the ability to collect data and record the usage of the parks, in six months, Macau Oasis will be launching a device called the Elderly Angel Guard for people aged 65 and over. The device will monitor people's movements and reward them for meeting exercise goals. It will also be able to alert the database if anything dangerous has occurred on the park grounds.
Investing in the future
Macau Oasis kick-started the Happy Sports China Plan in Macao by directly investing around CNY2–3 million (US$293,000–440,000). Since all of the park projects will require the approval and support of the Macao government, they will equally split the costs with Macau Oasis.
Currently, Macau Oasis is working with Macau Tower to update existing parks in the surrounding area. Already one of the most popular tourist attractions in the city, Macau Tower hopes to draw more visitors with an innovative and interactive park.
The Macao government has also expressed their goal to transform the existing playground and park area within the Camões Garden as well. If all goes as planned, they expect to have this project completed in 2019, meaning one of the two Macao parks will become the first interactive park to be completed in the Greater Bay Area.
Macau Oasis aims to have 2–3 main locations of these new parks in the city, each covering around 5,000 sq metres while the rest will be smaller "pocket parks" of around 100 sq metres. "At the moment, we predict to have 30–40 pocket parks," Chan said, increasing access for communities throughout the city.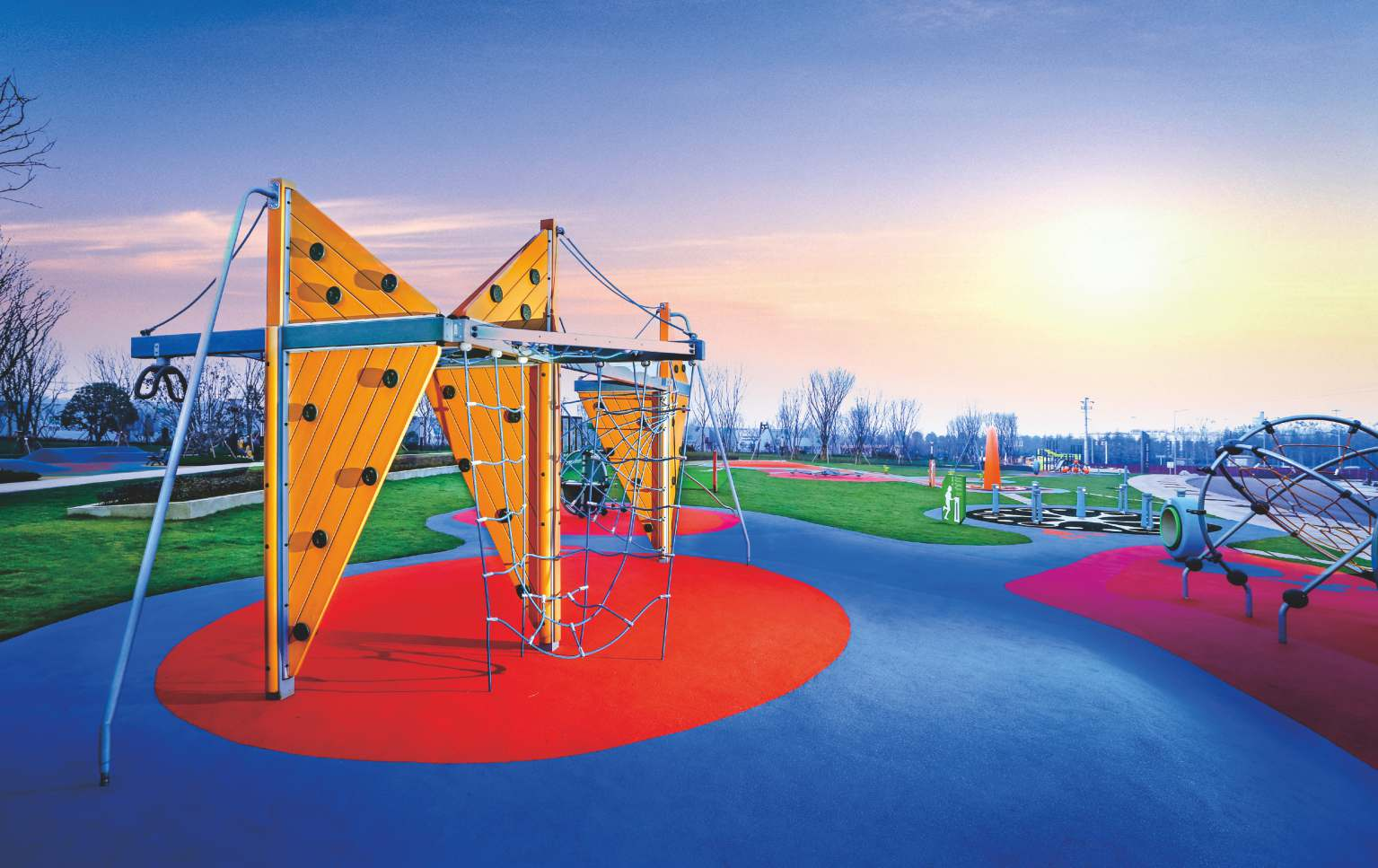 Not only will the parks be used for active play, Macau Oasis plans to host social events around once a week for anyone to come and experience. Chan believes this will be a great way to draw attention to the parks and build interest.
Looking towards the future, Chan sees the parks becoming the heart of developing communities, drawing in new residents, connecting neighbours, and driving economic growth as business follows.
"In total, we aim to have around CNY20 million [US$2.93 million] invested into making a park first. Once the community – especially the kids with their parents – come to spend more time there, it becomes a key selling point for real estate growth," Chan explained. He believes that the Happy Sports China Plan has the potential to be a great marketing scheme to draw attention to the more secluded or vacant areas in the city.
With two children of his own, Chan has experienced first-hand the minimal amount of entertainment available to children at the outdated parks around Macao. He is dedicated to changing that, creating a more progressive community for present and future generations.
---
SUTU
It is an Interactive Soccer Wall, containing impact-sensitive panels which measure and react to ball impact. Vivid LED lights and audio speakers give players feedback and encouragement on their performance.
The soccer wall is perfect as a low-barrier entertainment device for public area or commercial locations. It is also for professional soccer training at the elite levels.
SONA
It is an interactive Dance & Play Arch. More specifically; it is an audio-guided playset, especially designed for outdoor. Games are played by motion. It has a motion detection camera on top, which registers the movement of the children on the playing floor underneath.
As perhaps the most versatile and inclusive interactive playset, over a 100 have been placed in schools, the public areas, recreational facilities and even senior homes.
MEMO
Although primarily an exciting and fun playset that gives kids (and adults) plenty of physical exercise, it also contains an educative dimension. The balanced mix between being fun and physically challenging is achieved through sporty games.