TEXT Marianna Cerini
From paintings and ceramics to music and literature, Macao has become a hotbed for art and artistic talents. The future paints a pretty picture too, say the creatives, as there's a collective 'will to put us on the world map as a great art city'.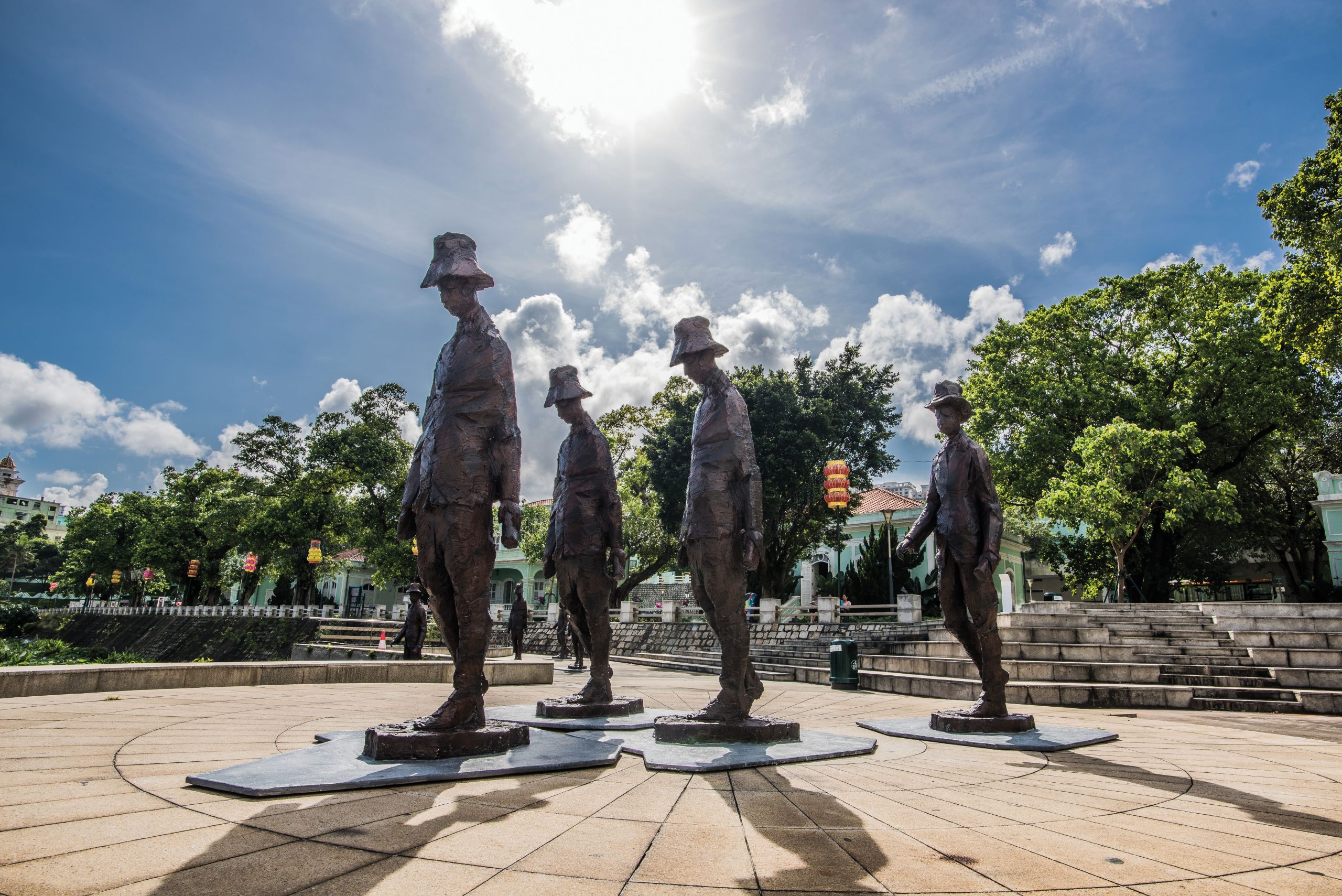 On a sunny June afternoon in Macao's hip NAPE neighbourhood, buzzing crowds spill into the Macao Museum of Art to attend the first edition of 'Art Macao' – the city's largest arts festival, organised to mark the 20th anniversary of the city's handover of administration from Portugal to China. This throng of arts enthusiasts walk around the plethora of multimedia installations, gazing at the vivid paintings and snapping a seemingly endless series of photos of the century-old ceramics on display.
And the excitement isn't just happening in the museum on this fine day. Locals and visitors to Macao are also admiring the many outdoor installations across town, as well as popping into the city's integrated resorts to see their exhibitions. They also marvel at the art on display in the hotels and foreign consulates – and they await one of the many dance performances, stage shows and music concerts also organised under the Art Macao banner until October. In all, there's a positive response to this first edition of the festival. It's a festival that shows how far the SAR has come in terms of its devotion to the arts – and also underlines its intentions to become an arts hub in the region over the coming years.
Art Macao's first edition is now over but the organisers from several government departments have since toasted its success. According to the government, more than 16 million people visited the exhibitions, installations and events, making it, some claim, the most visited arts exhibition in the world. And this is no overnight achievement, of course. The city has long had a rich cultural fabric, developed both on its own and through 400 years of exchanges between China and the West. But it's the efforts and initiatives undertaken over the past two decades that have really seen it emerge as a vibrant, ambitious destination for the arts.
Public museums have opened –the Museum of Art turned 20 this year – and galleries supporting local talent have mushroomed alongside a more underground arts scene. Currently, the city is home to more than 30 art spaces, including the non-profit Ox Warehouse, government-funded Tap Seac Gallery and Macau Art Garden, a five-storey structure wholly dedicated to native art creation and exhibitions.
Then there are music and literature. The Macao Orchestra, a 60-strong ensemble that's been together since 1983, has risen to the world-class stage and proved it is one of the most diversified orchestras today, with members from across the continents. And in 2012, The Script Road – Macau Literary Festival launched yearly with a programme that not only spotlights authors but also cinema, music, dance and theatre. Also, both the Macao Arts Festival and the Macao International Music Festival – two events that have been around for some 30 years – are now considered some of Asia's most notable cultural appointments.
The scale and success of this year's Art Macao are proof of the metropolis's cultural ambitions – and a sign that this compact but mighty city is set on shifting its role from gaming destination to global arts hub. But what does the future hold?
A visual experience
"There's no doubt Macao has reconsidered its priorities over the last decades," says Konstantin Bessmertny, a Russian artist who's been based in Macao since 1992, of the SAR's artistic awakening. "It used to be all about gaming revenues. Now, the focus is on investing in cultural development. As an artist, it's a very good place to be."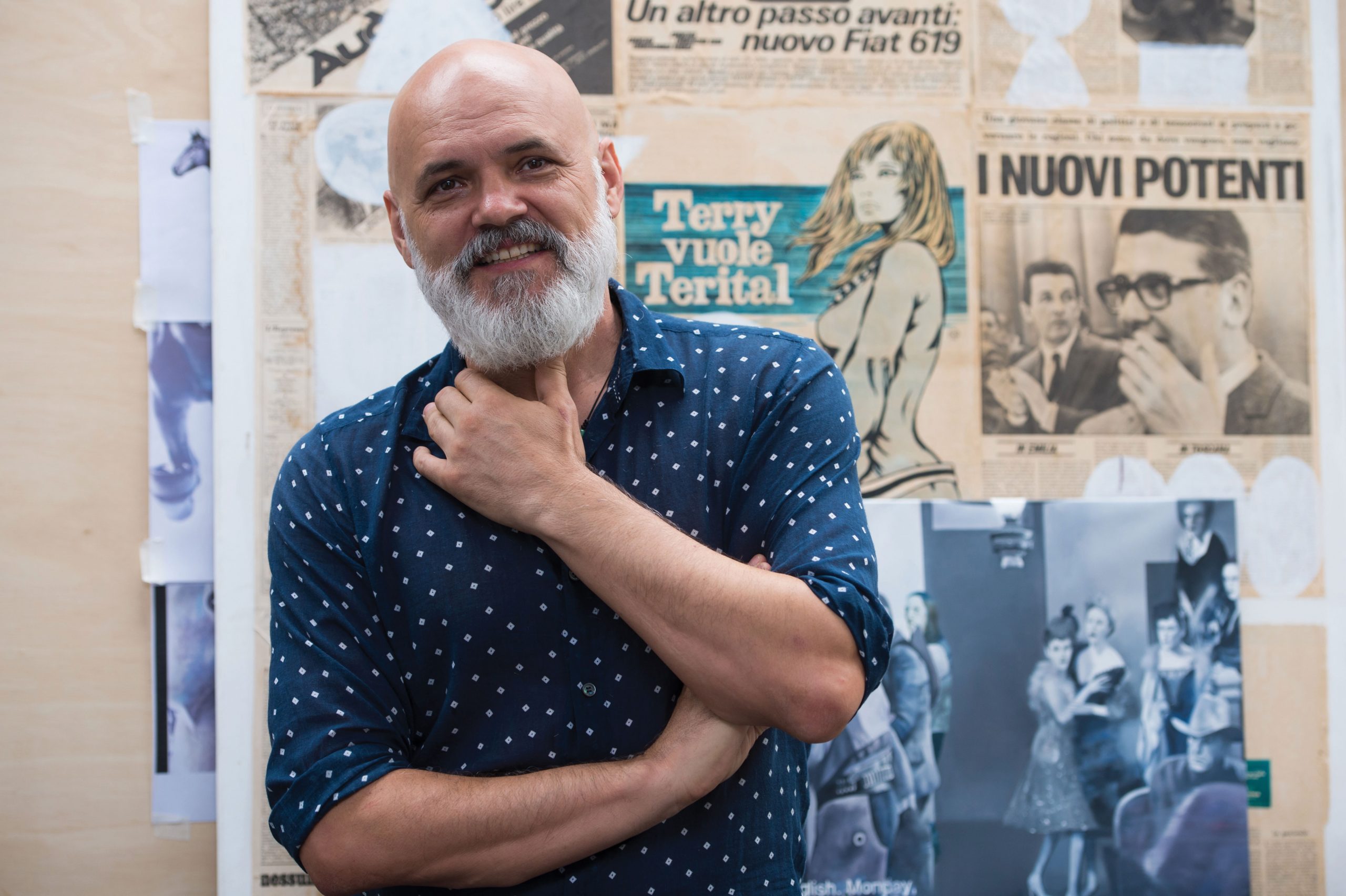 Bessmertny recalls an 'art desert' when he first moved to Macao. "But the scene changed fast, as most things do here," he says. "People in power have always shown a very open-minded attitude towards the arts." The past 20 years, he adds, have brought a diverse set of players to define the local art scene, creating an interesting world of contrasts. "Both institutional and independent organisations are putting a lot of effort into building their own support model for the sector," he says. "Rather than copying and pasting from cities like New York or London, they're working around Macao's identity."
To that end, the city has made a point of placing homegrown talent at the centre. Taipa Village Art Space, is a case in point, showcasing local and regional artists. Macau Design Centre, a converted factory that now hosts galleries, shops, a coffee shop, bookshop and performance space, offers a creative space for the city's designers and brands.
Macao has also pushed its international edge. "As a city that's always been shaped by both East and West, Macao sits at this unique crossroad of cultures," says Bessmertny.
The local scene is also more refined than Hong Kong's, Bessmertny points out. "In Hong Kong, you have a lot of what I call 'art-tertainment' – big, very commercial projects. I think Macao has a more educational, socially engaged approach to art initiatives." The Women Artists 1st International Biennial of Macao, which launched last year and is exclusively dedicated to women artists from all over the world, is one such initiative. "There's a will to put us on the world map as a great art city, from everyone involved," concludes Bessmertny. "The potential is unbelievable."
Like an open book
Just like its visual arts, Macao's writing culture has long been a cauldron of different influences. Its authors are Chinese, Macanese, Portuguese and English. They write in their own languages and draw from their own backgrounds, then channel it all into a literature that's as diverse as it gets – albeit hardly known abroad. While the confluence of cultures and linguistic complexity have defined much of its history, they have taken a more deliberate direction during the past 20 years as new generations of writers have started working in the city and made its geographical and cultural positioning an essential aspect of their work.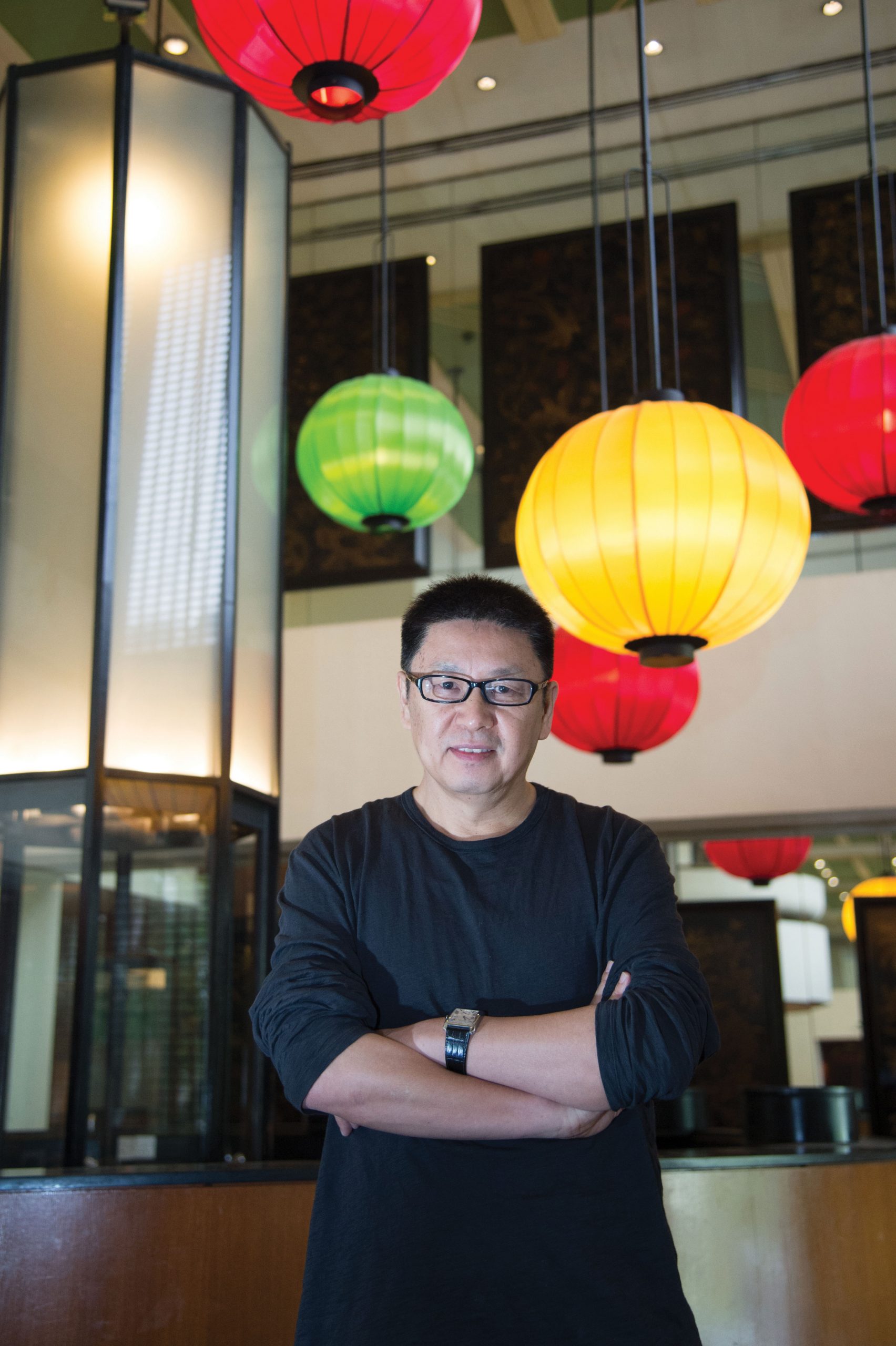 "Macao's literary scene is deeply rich and colourful," confirms Yao Jing Ming, head of the University of Macau's Department of Portuguese and author of a raft of books and articles over the past 30-plus years. "It's different from the literatures you'll find in other parts of China." And one that, since the handover of administration, has been increasingly embraced and supported by local residents and the government, as the rise of literary organisations, public readings and festivals proves.
The art collective Ox Warehouse, founded in 2001, regularly runs publishing workshops, detailing how to edit, design and distribute. The Macau Outersky Poet Association, the first online literary organisation in the city, launched in 2002, and it's an active internet-based poetry-sharing platform. The non-profit Association of Stories in Macao, which promotes the poetry and fiction of Macao-based authors, was established in 2005, and has published more than 100 titles to date.
On a more institutional level, the government's Cultural Affairs Bureau has also fuelled the buzz. It regularly offers grants to local writers and authors to publish books and every two years it hosts the Macao Literary Awards to celebrate the city's authors. In July, it also inaugurated the first Macao International Book Fair.
Since 2012, the bureau has also sponsored The Script Road, Macao's international literary festival, whose founders are non-governmental organisations. "The co-operation [and separation of roles] has made the festival a unique literary activity," says the festival's vice-director Yao. "It has helped it maintain its freedom, which is very appealing for writers. And it's only gotten better over the years." The event, adds Yao 'is a different window into Macao'.
'The city has a lot of very good conditions to write and, if you have talent, be noticed', says Yao. "Looking forward, what might really give Macao's literary scene the visibility it deserves will be the ability to move past its own shell. I think we should come out of our own world and look outwards," he says, adding that he believes poetry – 'the highest example of contemporary Macao literature' – could serve that purpose.
It's not only the written word that is celebrated in festivals, however. So is the spoken word and the moving image: the International Film Festival & Awards, which enters its fourth edition between 5 and 10 December, represents the growing strength of Macao's movie industry and rewards those directors, actors and crew who have excelled in the industry, as well as showing films from around the world to the public. The Sound & Image Challenge International Festival is also worthy of note. The event, which takes place at the Dom Pedro V Theatre every December, celebrates Macao's short films and music videos, as well as international ones.
Music to our ears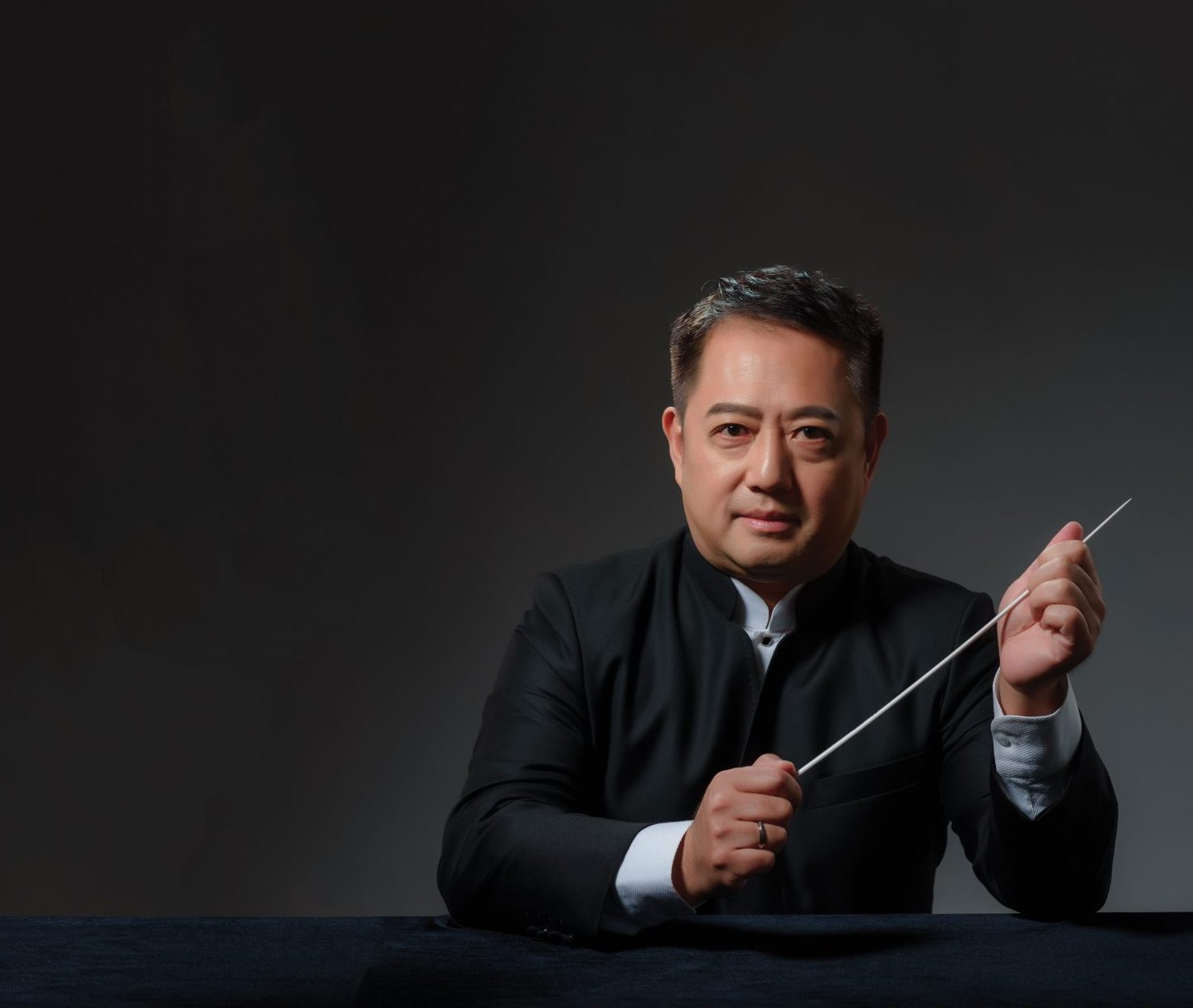 There's a small but growing music scene in Macao. The city has had an orchestra since 1983 and the Macau Conservatory since 1991 – both of which have played an important role in music education. But, for a long time, not much existed beyond them. Live music venues were few and far between – still today, only a handful exist. Indie bands were not at all common. Even pop music is still in its early stages. "But it's getting better and better," says Lu Jia, music director and principal conductor of the Macao Orchestra. "The orchestra itself has gone from an audience of some 100 people when I first moved to Macao in 2006, to thousands, and grown tremendously in skill over the decades. All the concerts at the 33rd Macao International Music Festival sold out really fast. The whole sector is becoming more mature."
Behind this rising maturity is a series of government subsidy programmes and free concerts introduced over the past 20 years which have provided a platform for locals to connect with local musicians and to develop a musical education. "The government has been extremely supportive of music," says Lu. "They've helped create a welcoming atmosphere and space for local and international talent. In Shanghai or Guangzhou, people have to spend over a thousand dollars for a concert ticket – in Macao, ticket prices are in the hundreds because the government heavily subsidies them."
Hush!! Full Music concert, a free annual event organised by the Cultural Affairs Bureau since 2005 – held in April this year – has been pivotal to that end. The 33rd Macao International Music Festival, which ran for most of last month, is another major government-led annual event assembling internationally renowned artists from all over the world to promote music. On a more independent level, Live Music Association, a not-for-profit venture that stages homegrown and out-of-town night acts, has played a major role in fostering an alternative music scene.
Lu believes such a high level of involvement, both institutional and underground, will boost the city's music potential further in the future. Macao's unique demographic and geographical positioning, he adds, could also contribute to that. "What's interesting about Macao," he says, "is that our audience's age is relatively young, especially compared to Europe. We're also an entry point to Guangdong province for many European cultures. Macao is a bridge and I think both aspects – this younger public and our geographical vantage – will be leading forces in its future musical development."
Still, the road ahead is not an easy one. "I hope there'll be more local musicians in Macao," says Lu, adding that he would like to see 'more youth orchestras and music curricula in schools'. "The development of the Greater Bay Area (GBA) could potentially play a major part in the future of Macao's music scene."
It may have been a vibrant arts landscape in Macao for hundreds of years but over the past 20 years the city has certainly been moving towards becoming a regional hub for the arts. However, over the coming years – if Lu's aspirations come true – we could see Macao leading the way in Asia for music, literature and visual arts. Not bad for a small territory.