Since 1999, Macao's gastronomic scene has been boosted by a supernova of international chefs and cuisines. The challenge now is for locals to preserve the Macanese culinary heritage while passing on something new for the next generation to relish.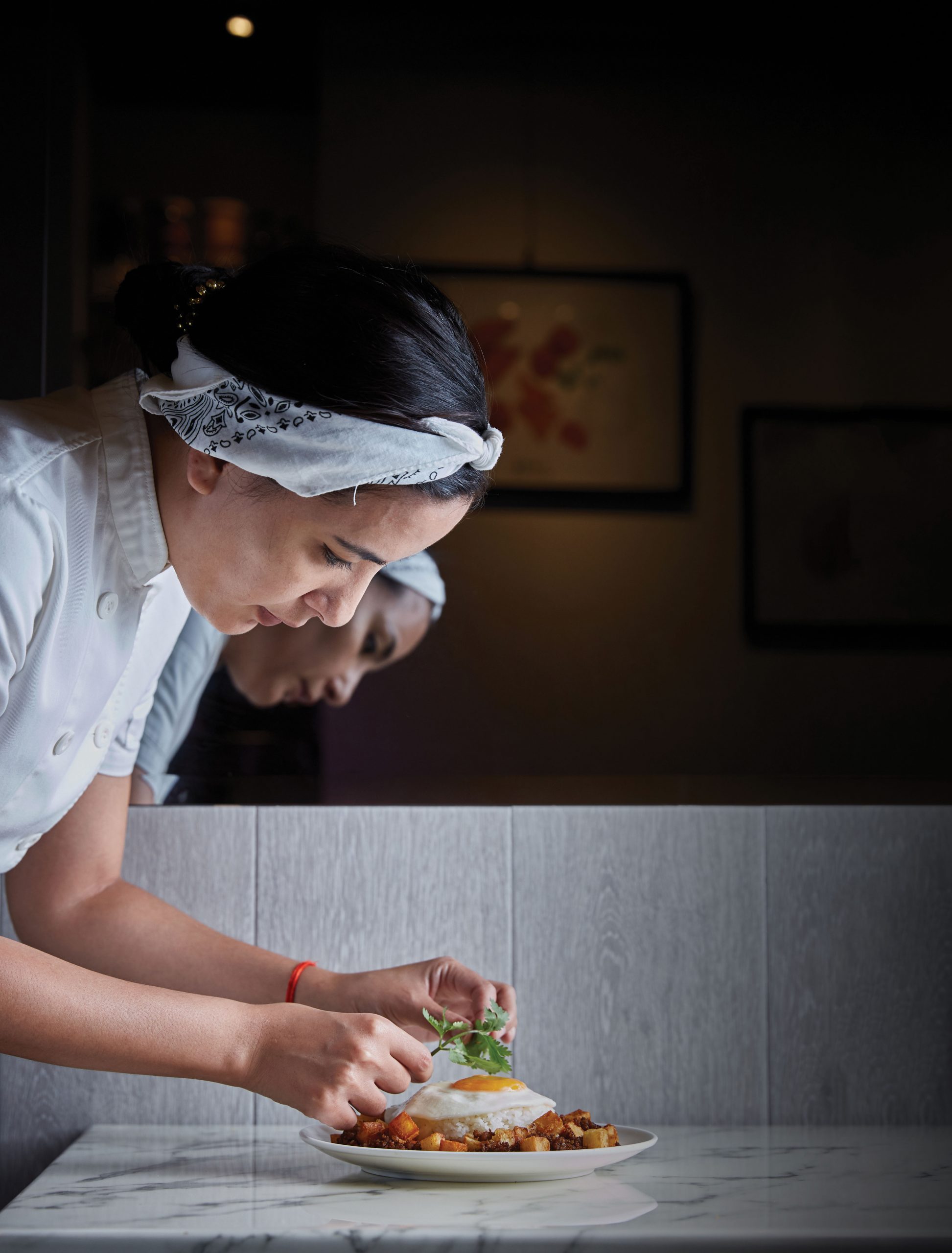 Over the past 20 years, Macao has become an Asian leader in gastronomy. Once known primarily for its homegrown Macanese cuisine and Portuguese-inspired restaurants, the city is now a hotbed of Michelin-starred eateries, fusion giants and niche establishments. The meteoric rise in its culinary scene has been so great that it was awarded the moniker of UNESCO Creative City of Gastronomy at the end of 2017, making it one of only 26 cities worldwide to achieve this much-prized title.
However, due to the incredible array of restaurants, dishes and cuisines on offer in Macao today, one issue has bubbled to the surface – and it's an issue that could dominate the next 20 years and beyond in the city. Macao was indeed once known for its own Macanese cuisine – which is widely acknowledged as the world's first 'fusion cuisine', a 450-year-old blend of southern Chinese and Portuguese cuisines with significant influences from across Southeast Asia and the Lusophone world – but is this tradition falling by the wayside? The city has one of the most fascinating gastronomic cultures on the planet – and since the handover of its administration to China in 1999, international cuisines have flooded the market, with the city attracting world-class chef talents. This, however, makes preserving the local culture and historic Macanese cuisine more important than ever.
Locals and visitors to the city can chow down at the city's restaurants and meet some of the characters trying to uphold these gastronomic traditions. From the old guard who share their insights into what life used to be like, to the next generation of local chefs, there's a wealth of people who are dedicated to keeping Macao's culinary heritage alive.
Keeping traditions alive
As one of UNESCO's Creative Cities of Gastronomy, Macao is part of a global network of cities that boast exceptional food heritage and are dedicated to working together to promote each other and to preserve their local traditions for future generations. Dag Hartman, project co-ordinator for the network, explains that 'cities are strong stakeholders for development' and that 'gastronomy as a development factor is strongly linked to culture'.
Hartman sees Macao as a particularly interesting member with a gift to give the world. "Macao has a very distinct culture, a unique heritage and a sense of global co-operation," he says. "It's a fusion of a lot of different cultures, mainly Chinese and Portuguese, of course, but you have influences from all over the world from 500 years of interaction. If you nourish it and work with your traditions in a good way, you have a good asset to show to the world."
Over the next 20 years and beyond, Hartman emphasises how important it is for Macao's chefs to work hard to preserve local traditions. "Chefs are influencers and have strong personalities," he says. "And if they are included in this vision of preserving the traditions and working in a more sustainable way for the future, they can really make the change and be the carriers of the traditions and heritage."
One such chef who's been keeping traditions alive for decades is Aida de Jesus. At more than 100 years old, she is the unofficial 'godmother of Macanese cuisine' – and she's a popular figure at the helm of legendary eatery Riquexó, which literally means 'rickshaw'. Her daughter, Sonia Palmer, says de Jesus has always taught her the value of sticking to tradition. On the restaurant's recent return to its original premises on Avenida de Sidónio Pais opposite Guia Municipal Park, she says: "All our customers are very happy. They all reminisce 'when I was young I used to come here and eat'. We've had a practically full house every day."
Palmer says that it's extremely difficult for Macanese cuisine to go international. "It's mostly a homemade kind of food," she explains. "There's no presentation on the dish. Although some of the restaurants try to make it look nicer, we concentrate on the real taste. You get what you see – and that's it!" But Palmer, who emphasises the importance of 'sticking to the original recipes' at the restaurant so younger generations can also enjoy the tastes, is optimistic about the future of the cuisine.
Palmer adds that the restaurant is called 'rickshaw' 'because rickshaws are traditional like our food'. She says: "It's one of the old ways to travel in Macao – part of the Macao identity." Palmer believes there's a bright future for Macao's gastronomy scene and culinary traditions. "The government is trying quite hard to introduce Macanese food to tourists and other places," she says. "More people know what Macanese food is now. There are a lot of young people who are trying to open restaurants and make Macanese food. That is a good step to preserve it."
The next generation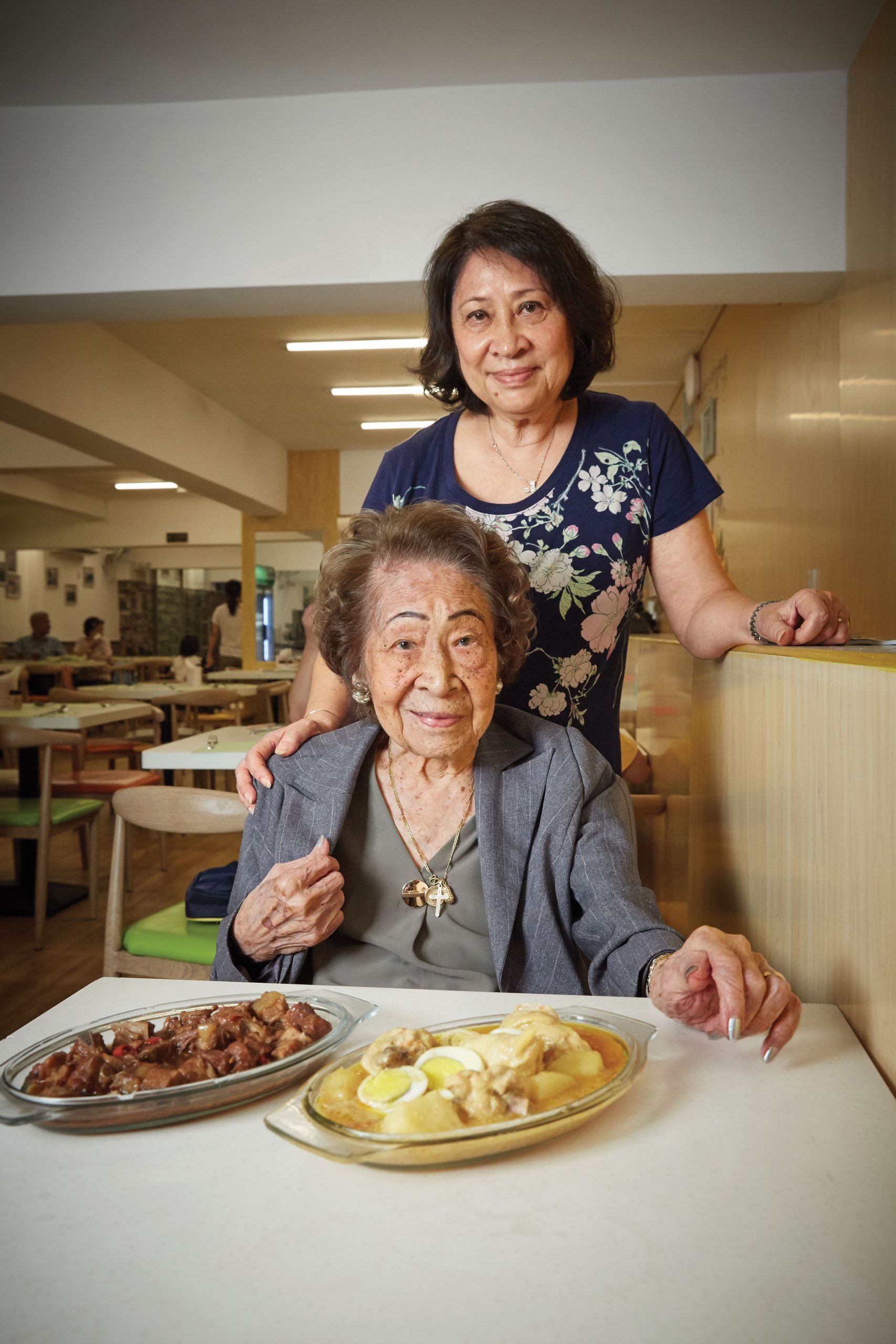 There are many gatekeepers of tradition in Macao's gastronomy scene who make up the next generation of chefs and culinary leaders. One young chef who champions the importance of modernising Macanese food in the city in order to preserve its heritage is Sandra Barros of Cafe SAB 8, just round the corner from the Ruins of St Paul's.
"My mother had a restaurant for 14 years so I grew up with her cooking Macanese dishes," says Barros. "When you go out to a Portuguese or Macanese restaurant, it's always the same old stuff, the same décor. I was asking myself 'why is there nothing new on the market?' In order to go on for generations you have to have people to join and do it. If you take such a historic cuisine, you can make it fun. You can also make it look nice. Because the flavours are all there – there's no question about that."
Barros' Mozambique chicken creates an explosion of spice and keeps the dish up-to-date with a fresh style of presentation. "You don't want to change the heritage," she explains. "They've been cooking for more than three generations. They didn't run cafés or restaurants. They would get the best ingredients to cook for everyone in the family. It's very important for us to spread this from generation to generation because, I believe, if we don't do that, it will be lost."
Stick to your buns
One of the biggest keepers of tradition in Macao is Lord Stow's Bakery. Eileen Stow, its chief executive, meets us in the original shop in Coloane Village. She says her late brother, Andrew 'Lord' Stow, refused to give up on his idea to create a Western bakery even after receiving brutal feedback from his Portuguese friends. She says: "He knew about the pastéis de nata [Portuguese egg tarts] because he'd been to Belém [the Lisbon neighbourhood that made the tarts famous] on his honeymoon. Not having the recipe and being an obnoxious Brit, he set about making it himself."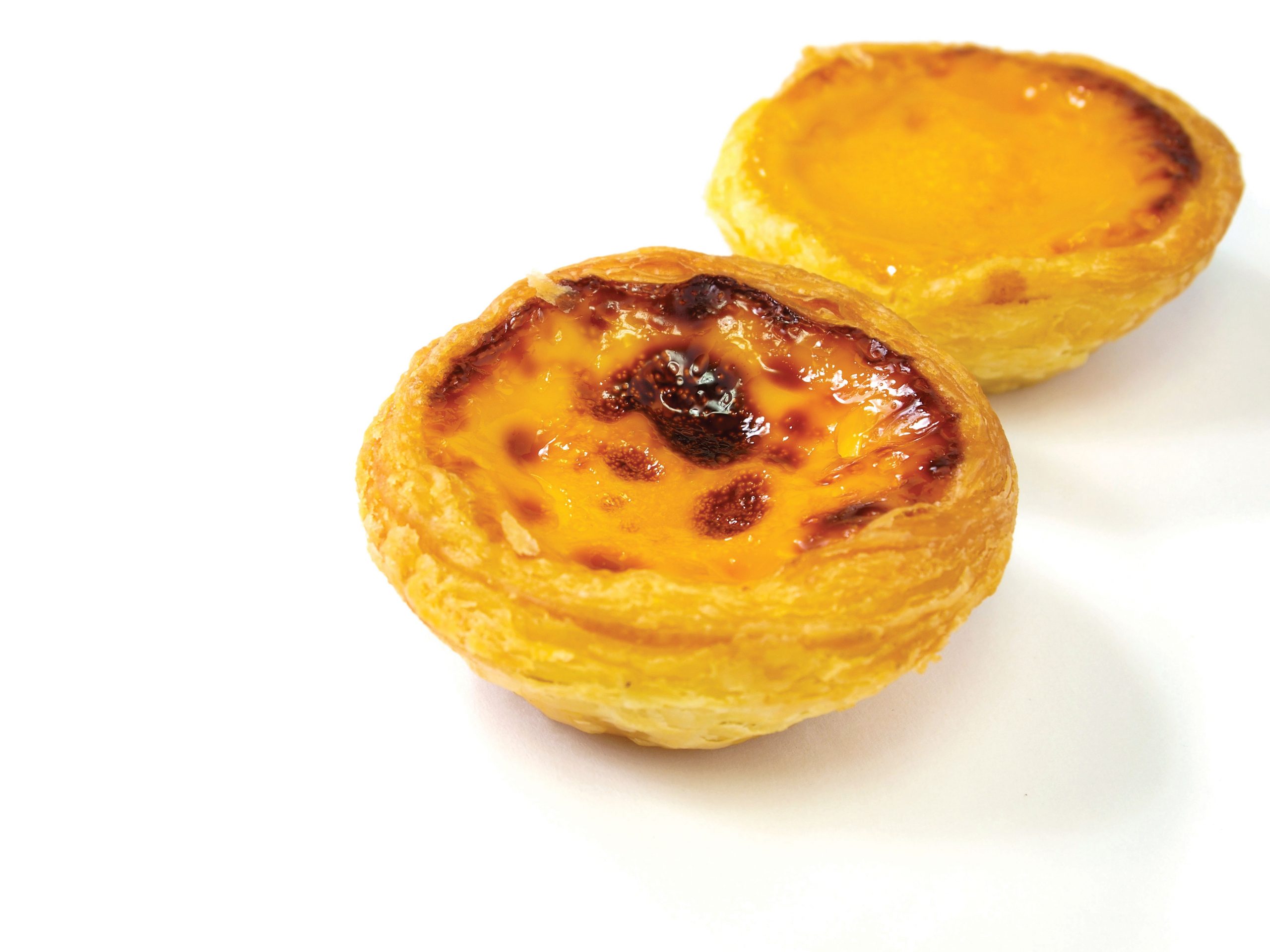 Lord Stow's opened in 1989 and, since then, the tarts have become a symbol of the city's local food scene. In 2006, Andrew Stow – who died in the same year – was recognised for his services to tourism by the government. His sister says: "He always said that you've got to be true to what you create because if you start bending to other people's tastes, it just doesn't work. We don't mess with any of his recipes in the hope that anyone who came here 30 years ago will get the same experience today."
Eileen Stow remains steadfastly true to her brother's original vision and she understands the importance of serving locals first. "We opened for Macao people and we never lose sight of that," she says. "We both believe if you've got local people coming to your business, the tourists will follow. Your heart has to be for Macao and for local people." This sentiment is echoed by Dag Hartman. "If you do it just to attract tourists, it tends to be very superficial," he says. "You have to work on your identity, on your roots. And then you have more authenticity and that's what people are seeking nowadays. It makes it a very exciting place to visit."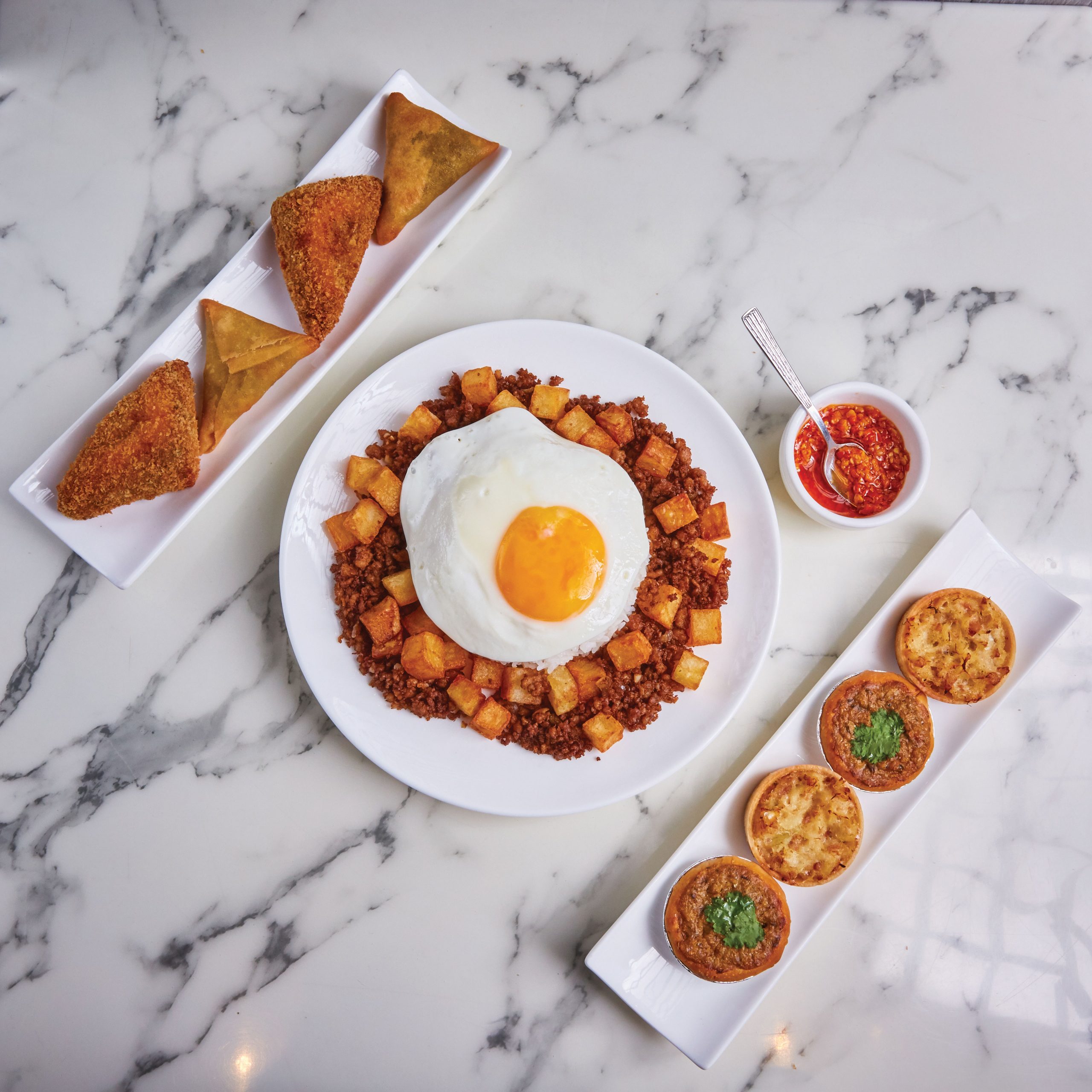 Hartman believes the Creative Cities of Gastronomy campaign has been a success, although he admits there's a lot of work still to be done. "If you don't work with your traditions," he says, "you will have less interested people come to you and your economy will suffer. And then there's more human reason that if we don't take care of our traditions we lose our identity and our society will suffer. We have to understand who we are and where we come from. If you lose the people who are the carriers of your tradition and your heritage, then it's really hard to get back."
Macao's gastronomic scene has risen to great heights over the past 20 years and it could rise further still in the coming decades as long as there's not too much tension between holding on to the wisdom of years of interaction between cultures and cultivating the desire for culinary innovation. It's down to the next generations who can encourage more Michelin-starred restaurants into the city while also succeeding to preserve Macao's unique culinary heritage.
---
Macanese cuisine: the iconic dishes
Seven local creations that ooze tradition:
1 Minchi: A dish of minced beef or pork that's stir-fried with cubed potatoes and flavoured with soy sauce and molasses. Often served with a fried egg on top.
2 Tacho: A slow-cooked stew using readily available ingredients like the Chinese lap cheong sausage, as well as local cabbage and pork.
3 Capela: A circular meatloaf stuffed with pork, beef and chorizo, wrapped in bacon and topped with cheese.
4 Galinha à Africana: Barbecued or grilled chicken bathed in a spicy piri piri sauce often using a base of coconut milk and peanuts.
5 Porco Balichão Tamarindo: Braised pork in a sticky tamarind and shrimp sauce. The combination of sour tamarind and fishy dried shrimps make this dish an acquired taste, beloved by locals.
6 Diabo: 'The devil's stew' is a spicy concoction of leftover meat and poultry cooked with mustard and spices.
7 Porco Bafassá: A pork leg or shoulder is simmered (bafa) then roasted (assar) with onions, garlic and turmeric.