Fong Chon Kit and Fiona Sam know that, sooner or later, we will be living in parallel worlds. In fact, they are trying to accelerate that future.
In June this year, the two launched 404absent, Macao's first digital fashion brand. Then, at the 2022 Macao Fashion Festival in October, they gave a glimpse of what digital fashion can be.
As models powered down the catwalk wearing a future-friendly collection of clothes in colour gradients of black, white and steely blues, 3D models moved on a screen behind them, dressed up in digital versions of the same looks.
For buyers, both the physical and digital looks had real applications. Each outfit came with a corresponding non-fungible token (NFT) – a one-of-a-kind digital item recorded in a blockchain. (A blockchain essentially is a digital public record, and so anything recorded in it cannot be copied or substituted with something else. In other words, whoever purchases an NFT owns it exclusively – like owning an original Van Gogh painting). Those who bought the NFTs gained exclusive access to purchase the real-world items, and those who bought the real-world items could also purchase the NFT. 404absent generates 30 NFTs for every look they conceptualise.
In fusing the physical realm with the metaverse – the interactive digital space where people work, play, create, meet others and shop – 404absent introduced Macao to a world in which "404 not found errors will no longer exist", according to Fong, alluding to their brand name. It's the first step toward a future free of clunky web errors like the one 404absent refers to – a time when the digital world and real world will be equal, complementary parts of our lives. "The metaverse and the real world are like our virtual clothing [and real clothing]. There's no difference between the two," he adds. "It's one-to-one."
As Macao wakes up to this new reality, Fong and Sam say incredible opportunities await fashion designers, shoppers and even the city itself.
Fashion breaks into the metaverse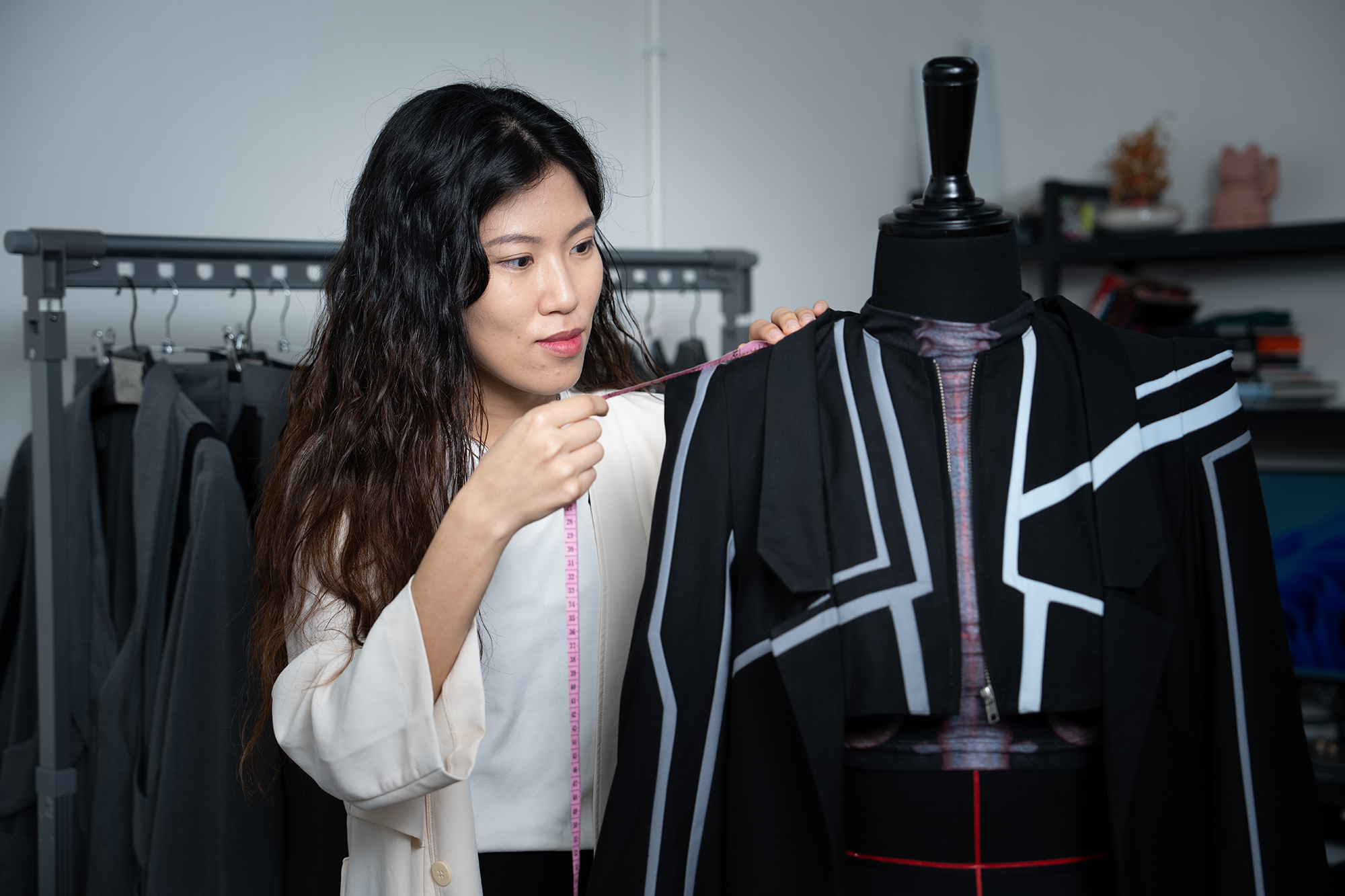 Digital fashion – or meta fashion – may be a relatively new concept to Macao, but it has existed long enough for some of the world's biggest brands to have already embraced it.
In March this year, the first-ever Metaverse Fashion Week saw Tommy Hilfiger, Balenciaga, Roberto Cavalli and others hold runway shows, pop-up events and talks in Decentraland, one
of the leading virtual worlds competing for the time and attention of the metaverse-curious.
Other brands like Dolce & Gabbana and fast-fashion powerhouse Zara entered the metaverse with digital clothing drops and surprise gift boxes. Purchased with cryptocurrency, the boxes offer digital and physical rewards alike, including exclusive access to live events in the real world and the metaverse.
404absent sees even greater potential for digital fashion beyond NFTs, online releases and surprise gift boxes, though, and it circles back to sustainability. "In the real world, Zara and Uniqlo and other fast-fashion brands that mass-produce clothing spend lots of money on fabrics, make new clothing every season and [pollute the environment]," says Fong.
"With meta fashion, the procedures are digitalised. You don't need initial samples anymore. That means less material waste and no more [landfilling] old stocks," he adds. And while the technology powering the metaverse has created unquantified energy demands – one 2019 study revealed that the energy needed to train just one AI model can amount to nearly five times the lifetime emissions of an average car – he still argues that "it's more eco-friendly".
That's because working online enables designers to create more personalised, true-to-size items essentially on demand. "All the digital items can be made into real, one-to-one versions. Customers can just choose the clothes they like [from our collections] in the virtual world, and we produce them," Fong explains.
Separating Macao from the pack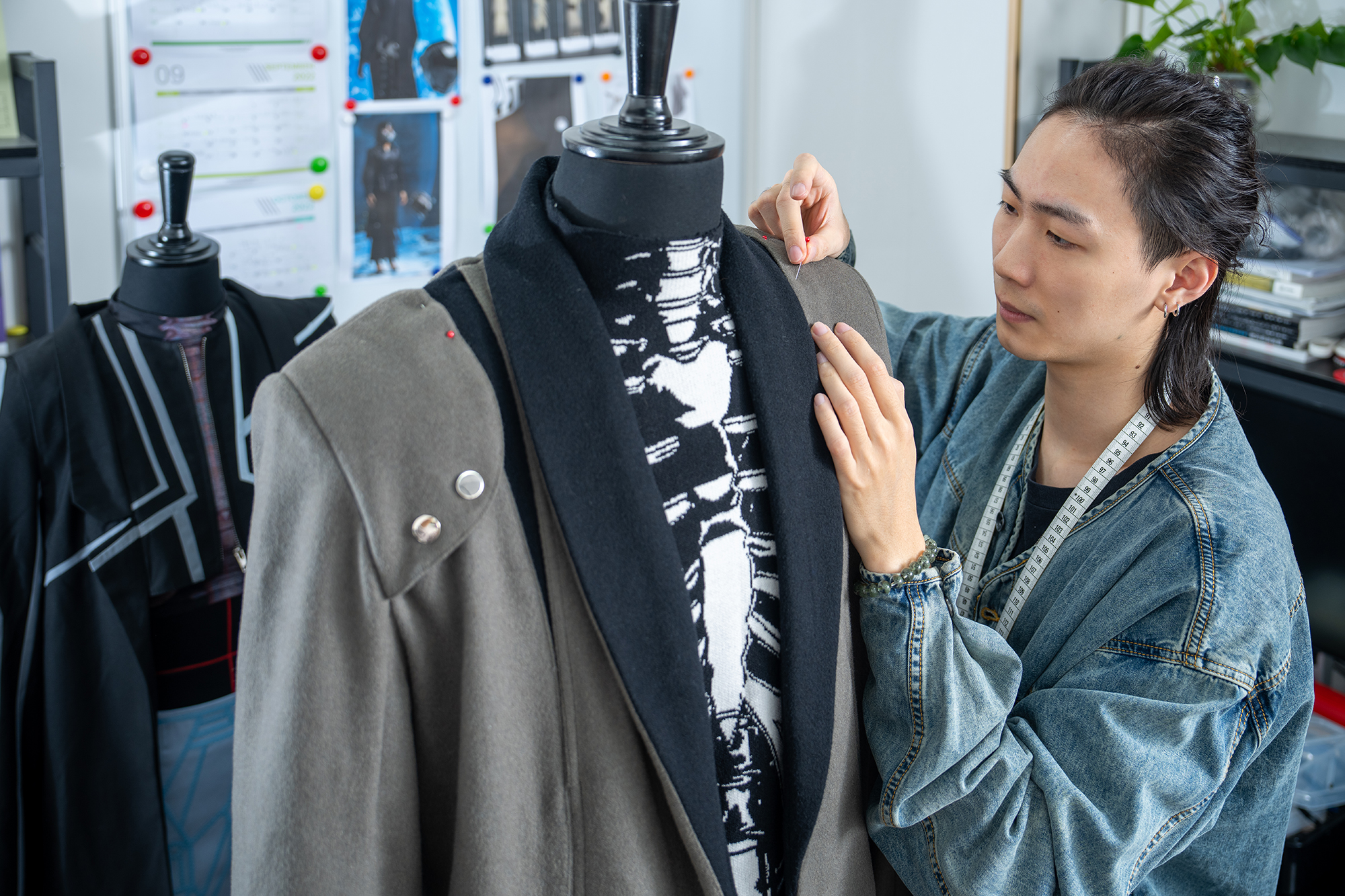 While Sam and Fong emphasise the eco-friendly nature of digital fashion, they realise it also offers opportunities beyond sustainability. With buy-in from the government, Sam believes digitalisation might allow Macao fashion-makers to distinguish themselves from a crowded global market.
"The Macao government is really pushing the metaverse. This is a great chance for the fashion industry to communicate with the government, to voice what we need and how they can support us," she explains. "Collectively, we can make meta fashion a unique thing in Macao. When people talk about Macao, they will associate it with outstanding meta fashion."
Digital fashion could be an important area for Macao's economic growth, too. In a recent survey on metaverse fashion trends conducted by gaming platform Roblox, 40 per cent of Gen Z consumers said self-expression is more important to them in the digital world than the physical world. Three in four said they would spend money on digital fashion, and one in four had already spent between MOP 160-810 on a single virtual item.
The challenge, however, will be reaching these consumers.
Macao has a relatively minor fashion scene – "There are quite a lot of outstanding local fashion designers, but the market here is small," Fong explains – and few homegrown brands have embraced the metaverse. Fong believes 404absent is still the city's only digital fashion brand.
"Meta fashion is a very new thing for Macao people," Sam acknowledges. "How do we introduce our target customers to the concept and encourage them to embrace it? It's not easy at all."
Rising to the occasion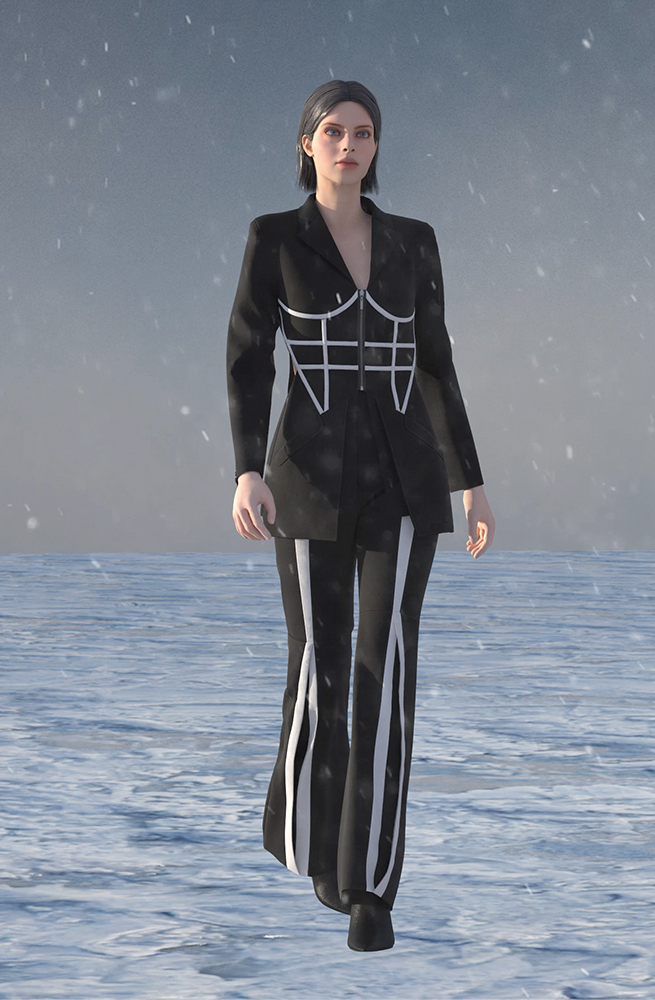 Few in Macao may be as equipped to lead a paradigm shift than Sam and Fong, however. Both studied fashion in university – Fong at Asia University in Taiwan and Sam at the International Fashion Academy (IFA) in Shanghai.
Prior to launching 404absent, both also worked in industry support at the Macau Productivity and Technology Transfer Center (CPTTM), a non-profit born out of a public-private partnership that promotes the use of technology to enhance business.
In their roles, they worked at the nexus of fashion and technology. Fong even designed virtual clothes and brought them to life in the physical world. Not only do they have hands-on experience, they also have the connections with brands and government agencies to position Macao to capitalise on the metaverse's many possibilities.
"We've introduced digital fashion to the city's fashion industry through the Macau Fashion Design Industry Association," says Sam, "and we've helped other designers and brands produce digital fashion."
Those include Macao label Sara Lolo. Fong and Sam collaborated with the local women's fashion brand to produce 3D clothing samples. These digital renderings will soon become clothes worn on the runway. "We helped them make two sets of virtual clothes and samples. They turned those into wearable clothes and took them to the fashion show at Expo Shanghai in November," says Fong.
Meanwhile, they continue to engage with local brands to spread their message and mission. Digital fashion, they say, can cut costs and reduce a brand's burden on the environment. "Some international brands such as Hugo Boss are already using [3D design technology] to make all their initial samples," Fong says of the widening impact of digital technology on fashion.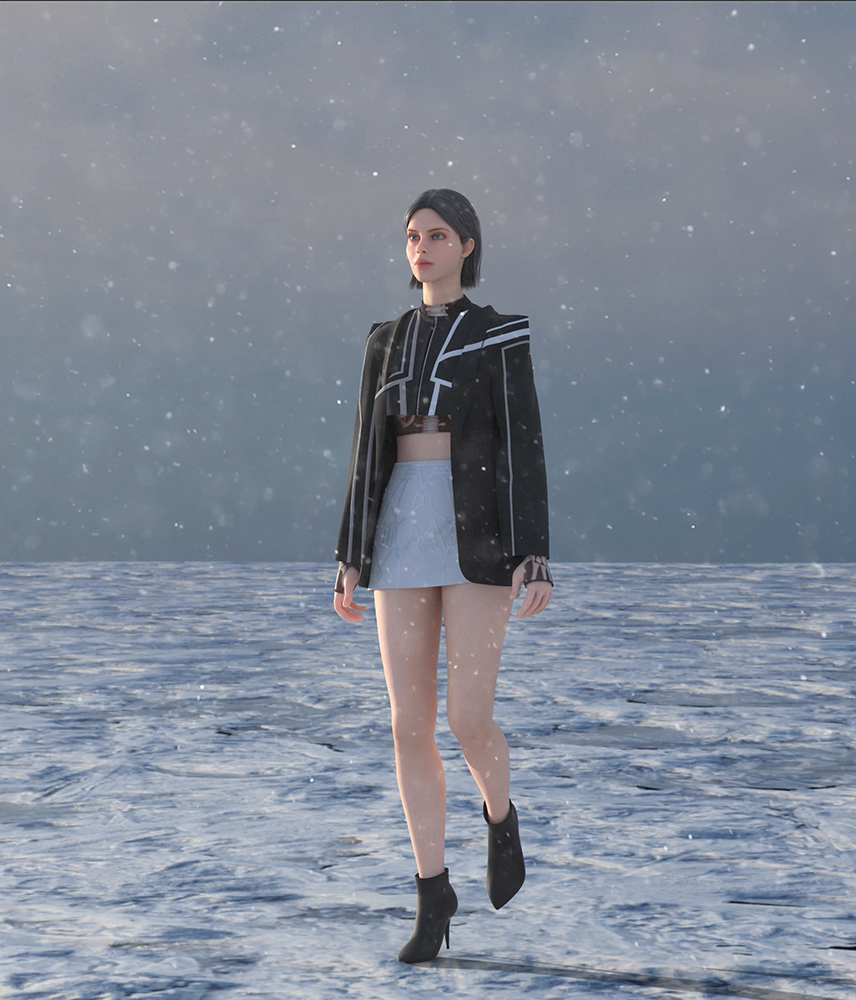 Soon, brands like 404absent might change the way consumers shop, too. By mid-2023, they hope to launch an augmented reality (AR) tool to pair with their collections, "like an AR filter on your phone – an AR filter autofit," says Sam.
"If you've bought NFTs or meta clothes, they can be projected onto a real person," allowing shoppers to see how an outfit might look in real life.
And they hope to use virtual reality (VR) technology to make their fashion more accessible to customers overseas. "Using VR, we want to hold a fashion show [in the metaverse] so people can watch it online instead of having to fly across the world," she says.
Whether you want to buy NFT fashion items or take advantage of technology to shop more sustainably, brands like 404absent will likely have a hand in the future of your fashion shopping. If Fong and Sam's visions come to fruition, you might always turn to the metaverse for new looks – and you'll be able to match your avatar's outfits with the clothes you wear in Macao.