Macao-born Cintia Nunes was three years old when her dad first posed an important question: What makes you happy? As a child in the '90s, Nunes's replies typically involved "friends" and "playing". When she'd ask her father the same question, his answer went deeper: "Being a good person, so when I leave the world, I can leave with a smile and the people around me will miss me," she remembers him saying.
As Nunes grew up, her own definition of happiness edged closer to that of her dad. She began to view his answer as a sort of North Star, along with another question he'd often ask: What makes a person good?
Answers and economics
Nunes was seven when her family migrated from Macao to the UK. She'd return every summer to see family, and fondly recalls Sunday visits to St Lazarus' Church. The first few years in her new home, Northampton, were challenging due to language barriers. "It wasn't easy for me because I love talking a lot," she says, laughing.
But by the time Nunes reached secondary school, her English was fluent. Nunes was a good all-round student: social, sporty and academic. Being an all-rounder made it hard to decide what to study at university, however. At that stage in life, Nunes lacked direction. She settled on economics because it was a broad subject, applicable to many careers.
Nunes thrived at University College London (UCL), making friends from around the world. She enjoyed her lessons, but found some of economics' assumptions a little problematic.
"Economics assumes that humans are rational, and the ultimate goal of the decisions they make is to maximise profit," Nunes says. "However, I know we also care about our family, friends and loved ones, as much as or even more than making money." Given humans are clearly motivated by things other than financial gain, she wondered, was making as much money as possible always the most rational decision? And what is the relationship between being good and being rational?
Enlightenment arrived in the form of a book, Creating a World Without Poverty: Social Business and the Future of Capitalism, by Nobel Peace Prize winner Muhammad Yunus. Yunus, a Bangladesh-born economist and social entrepreneur, founded the Grameen Bank, which provides collateral-free microfinancing to help fight poverty and develop communities. He defines social businesses as companies aiming to maximise both profits and societal wellbeing by investing profits in worthy causes.
Yunus believes these companies are the future of capitalism – an idea that Nunes found exciting and inspiring.
"I felt like the world became much bigger after reading this book," Nunes says. "It got me thinking about the possibility of embedding purpose and social impact into business, and inspired me to pursue this path." It also led her on a life-changing journey to Bangladesh some years later, where she met Yunus and other business leaders achieving their goals for profit and social impact in parallel.
A corporate start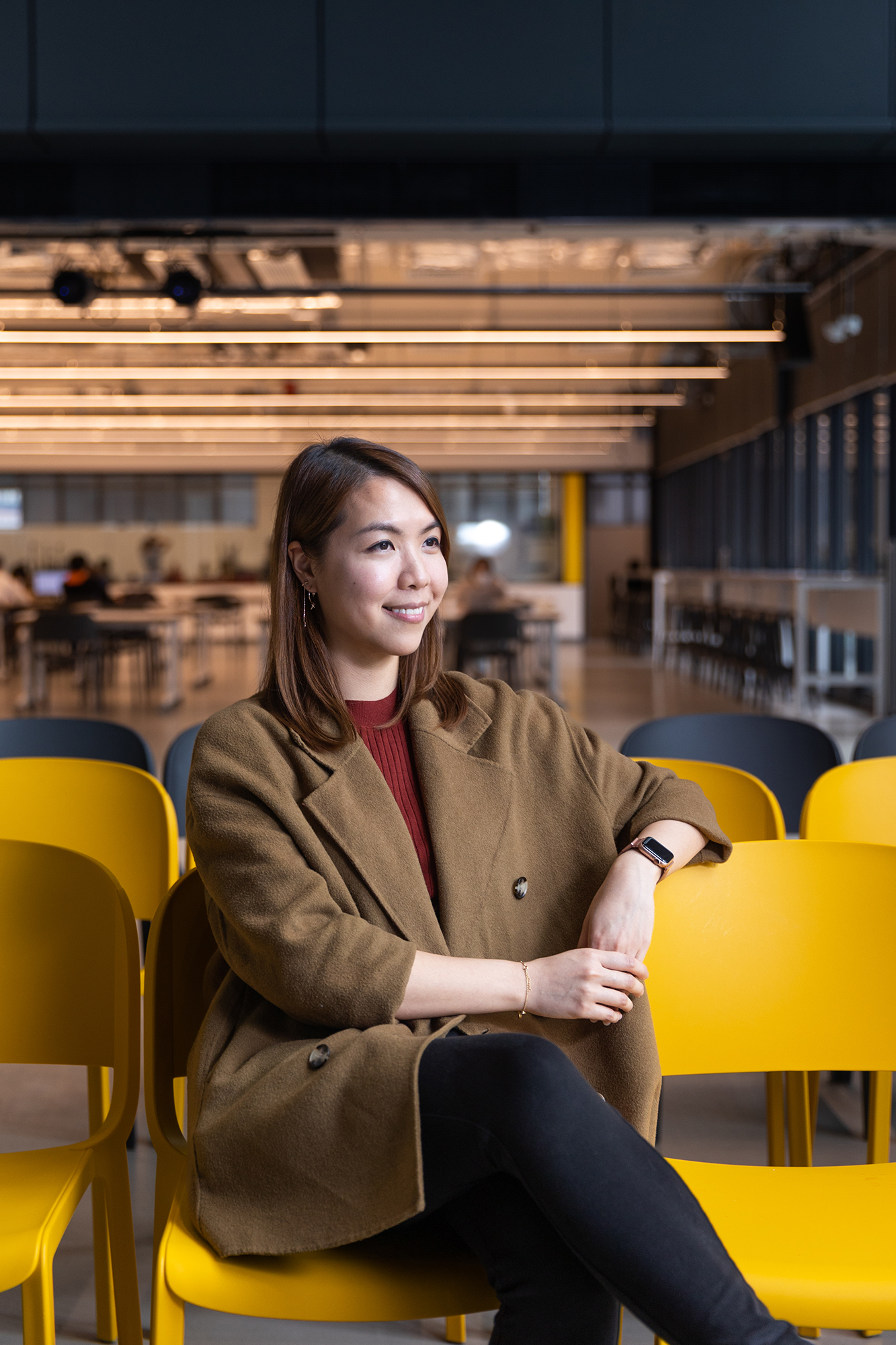 Nevertheless, after graduating university in 2010, Nunes got a job at consumer goods giant Procter & Gamble – a traditional corporation. Nunes first worked as a consumer & market insight intern at P&G's Geneva branch for four months. In July 2011, she officially joined the company as a senior consumer and market insights manager at its Hong Kong branch, a location she chose to be closer to her parents who had returned to Macao. She did well there, climbing the corporate ladder rapidly.
Four years later, Yunus was back on her radar. Nunes got the opportunity to attend a week-long social business summit hosted by the man himself in Bangladesh. Nunes visited several social businesses run by Yunus, including factories with the policy of hiring underprivileged workers to make mosquito nets and sanitary pads. "This engagement was extremely powerful to me," Nunes says. "I saw how one [project] can benefit so many people. For the first time, I felt a strong sense of purpose and I realised how work can be connected with happiness."
When she got the chance to speak with Yunus directly, she asked him a question: If you can do one thing to change the world, what will you do?
His answer surprised her. "Professor Yunus said he hoped to have a chance to ask every child in the world, 'What do you want the world to be?'" Nunes remembers. "He believes that if a child can be asked the same question regularly, this child will grow up to be a more caring person, because he will think more about how everything he does will impact the world and the people around him."
What Yunus had said aligned almost perfectly with the way Nunes's father had raised her, through his repeated queries into her views on happiness and goodness. She left Bangladesh feeling inspired. Since then, decisions around Nunes's career and relationships have been shaped by an amalgamation of the two men's unconventionally dispatched advice.
Walking the talk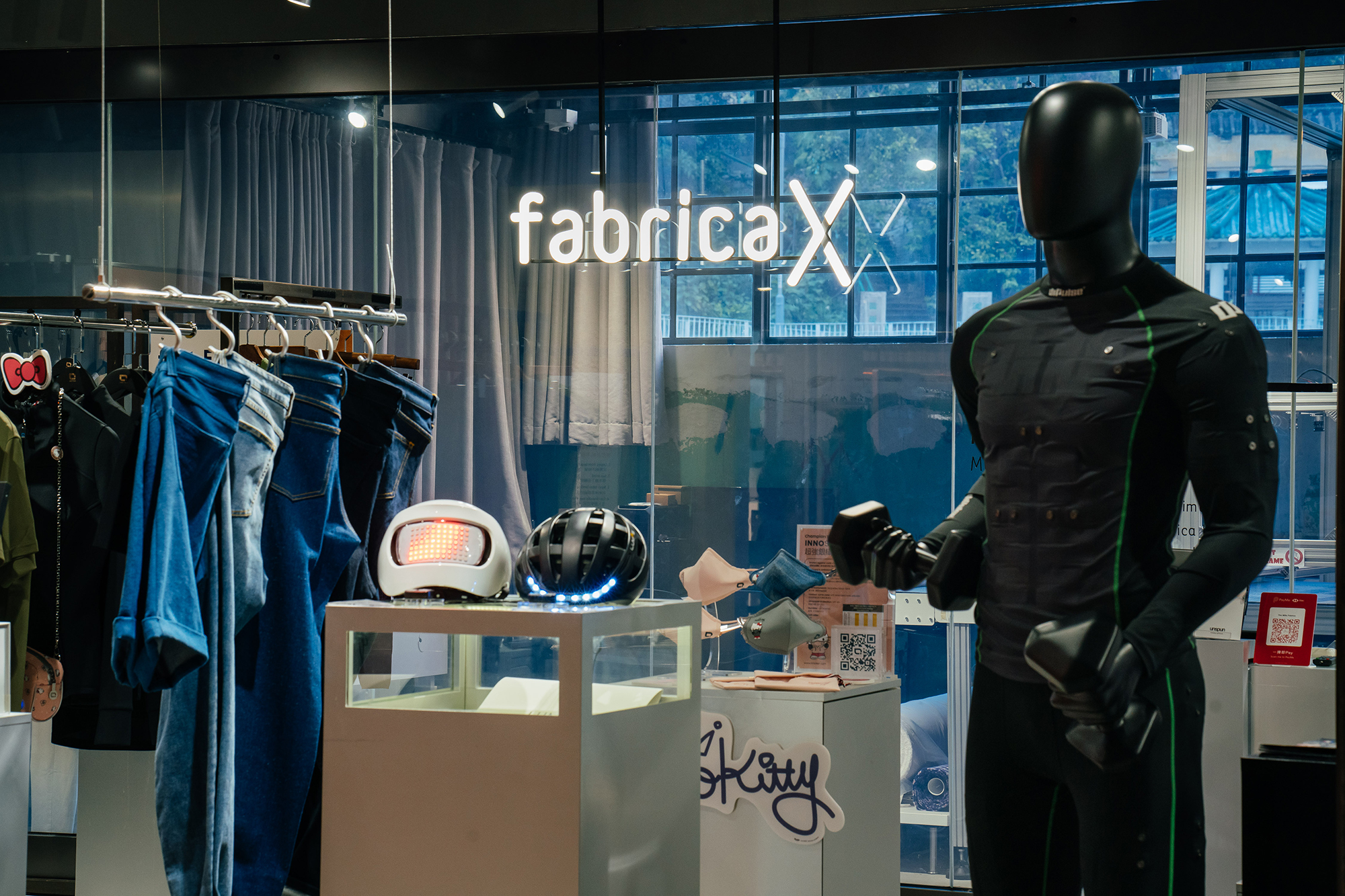 Three years later, Nunes quit her job at P&G. Although she had been promoted to senior brand manager in the same year, she felt like it was now or never to apply her well-honed business skills to social enterprises.
Nunes began working at Grana, a Hong Kong-based sustainable fashion company. She started off as the executive assistant to the CEO, in 2017, but was soon promoted to Hong Kong market lead. Two years later, Nunes accepted a role at Dream Impact, a Hong Kong company offering affordable coworking spaces to social enterprises and impact ventures. As chief of strategy and growth, Nunes helped transform Dream Impact into a community of over 80 organisations focused on education, poverty alleviation, and inclusion.
These days, Nunes is a director at The Mills Fabrica, an innovation accelerator in Hong Kong. Her team manages an investment fund that supports textile technology (dubbed 'techstyle' – an intersection of technology and lifestyle) and agri-food start-ups striving to make their respective industries more sustainable.
"I have knowledge and experience in formulating business models, strategy, marketing, research and consumer insights, which allows me to provide better support and advice for the growth of these startups," Nunes says."We fund initiatives like natural dye that doesn't contain pollutants, or consumes less water."
Nunes finally feels like she's on the right track: "Once these projects are implemented [on an industrial level], they will have a huge impact on the environment and society."
Looking ahead, Nunes hopes to nurture future generations of purpose-led leaders. She also wants to introduce more sustainability led innovations into corporations. Nunes's dad isn't alive to see her achievements having died about a decade ago, but now in her early 30s, Nunes remains incredibly grateful for his influence in her life. She feels like she's finally figured out the answer to what makes her a good person, and this is what makes her happy.
"Being a good person is, in short, compassion," she explains. "To have enough empathy to feel the needs of the environment, communities, society and individuals. Then you need to develop the right mindset, experience and connections to allocate resources in a meaningful way – and thereby help solve the complex challenges they face."