On bustling Avenida do Coronel Mesquita, the mint-coloured, Portuguese heritage villas contrast the area's traditional 'tong lao'-style Chinese buildings. Formerly residences for civil servants, the villas are not just beautiful they're full of fascinating exhibitions, too.
One of the latest to open is the Xian Xinghai Museum. Having debuted in 2019, the bijou museum houses countless manuscripts, letters, photos and videos about the life of acclaimed Macao-born composer Xian Xinghai, who lived from 1905 to 1945.
Hailed as the 'People's Composer', Xian is most famous for his remarkable work 'Yellow River Cantata' (1939). He composed the piece with Chinese poet Guang Weiran, who wrote the namesake poem to galvanise people to fight against enemies during the Second Sino-Japanese War (1937-45). Apart from 'Yellow River', Xian created an extensive collection of patriotic works, garnering great acclaim from leaders in mainland China and Macao.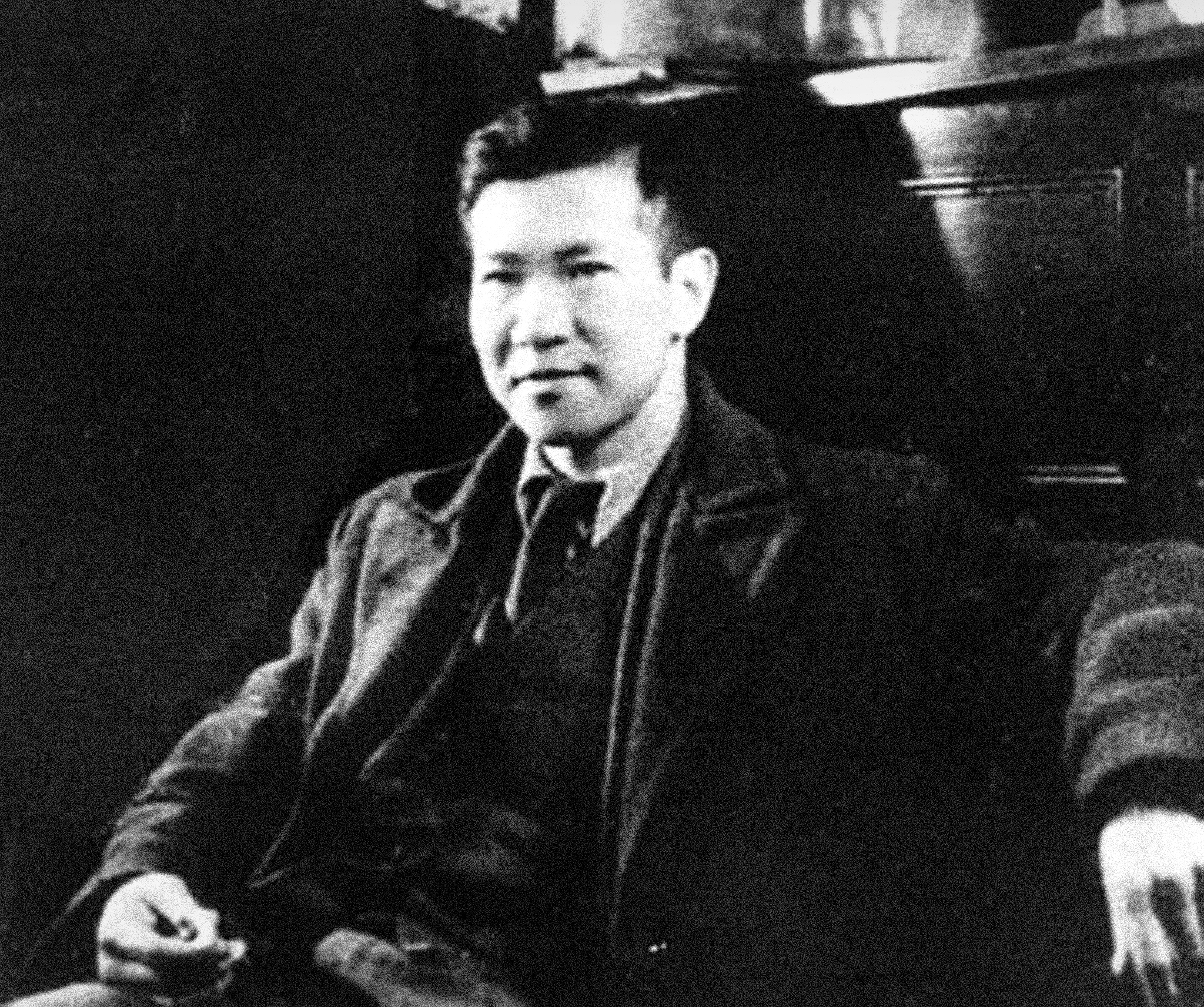 Indeed, Xian is something of a local treasure, and the city has commemorated him in various ways over the years. For starters, the Macao Cultural Centre resides on a street named after the composer. Within walking distance of the centre, a bronze statue of the composer sits at the junction of Avenida Xian Xing Hai and Rua de Berlim.
What's more, the government issued commemorative stamps in Xian's honour to commemorate the composer in 2011 and to celebrate the 110th anniversary of his birth in 2015. Most recently, the Xian Xinghai Memorial Museum celebrates his life and work across two floors of exhibition space.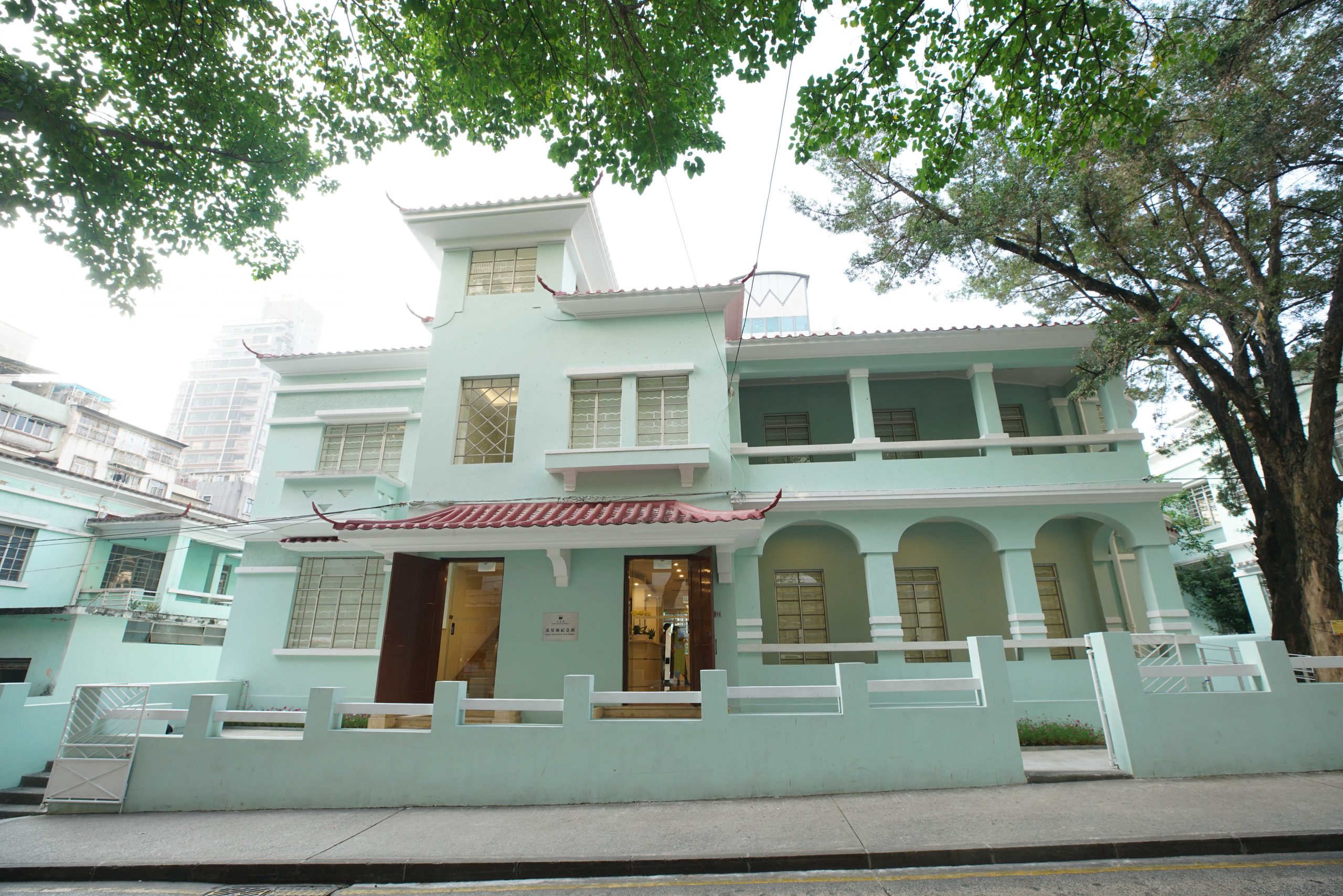 "While the villa itself is not related to Xian's life, the museum is part of a larger plan to turn the Mong-Ha area into a cultural destination," says Sio Kit Meng, a senior technician at the Cultural Affairs Bureau (IC) who oversaw the museum's creation. "We chose this building because it has been carefully revitalised and can accommodate visitors, exhibitions and screenings about Xian's incredible contribution as a Macao composer and musician."
The stars and the sea
To say Xian came from humble beginnings would be an understatement. He was born into a poor, boat-dwelling Tanka family with ancestral links in Guangdong. Also known as 'boat people,' this nomadic fishing community historically lived on houseboats and moved around southern's China's rivers and coastal areas.
In the 1990s, many Tanka families moved onto land, but the traditional image of Tanka people rowing boats and singing folk songs remains ingrained in Macao's collective consciousness.
A few legends swirl around the composer's early life. As the story goes, his father died before Xian was born, and his widowed mother gave birth on their houseboat in the middle of the night. It's said that the composer's mother named him 'Xinghai' (which means 'the stars and the sea' in Mandarin) because of the remarkable way in which he came into this world. "The legend was recorded in a memoir by Xian's wife. His daughter [Xian Nina] has confirmed it as well," says Sio. "This is a romantic narrative, but we cannot prove it."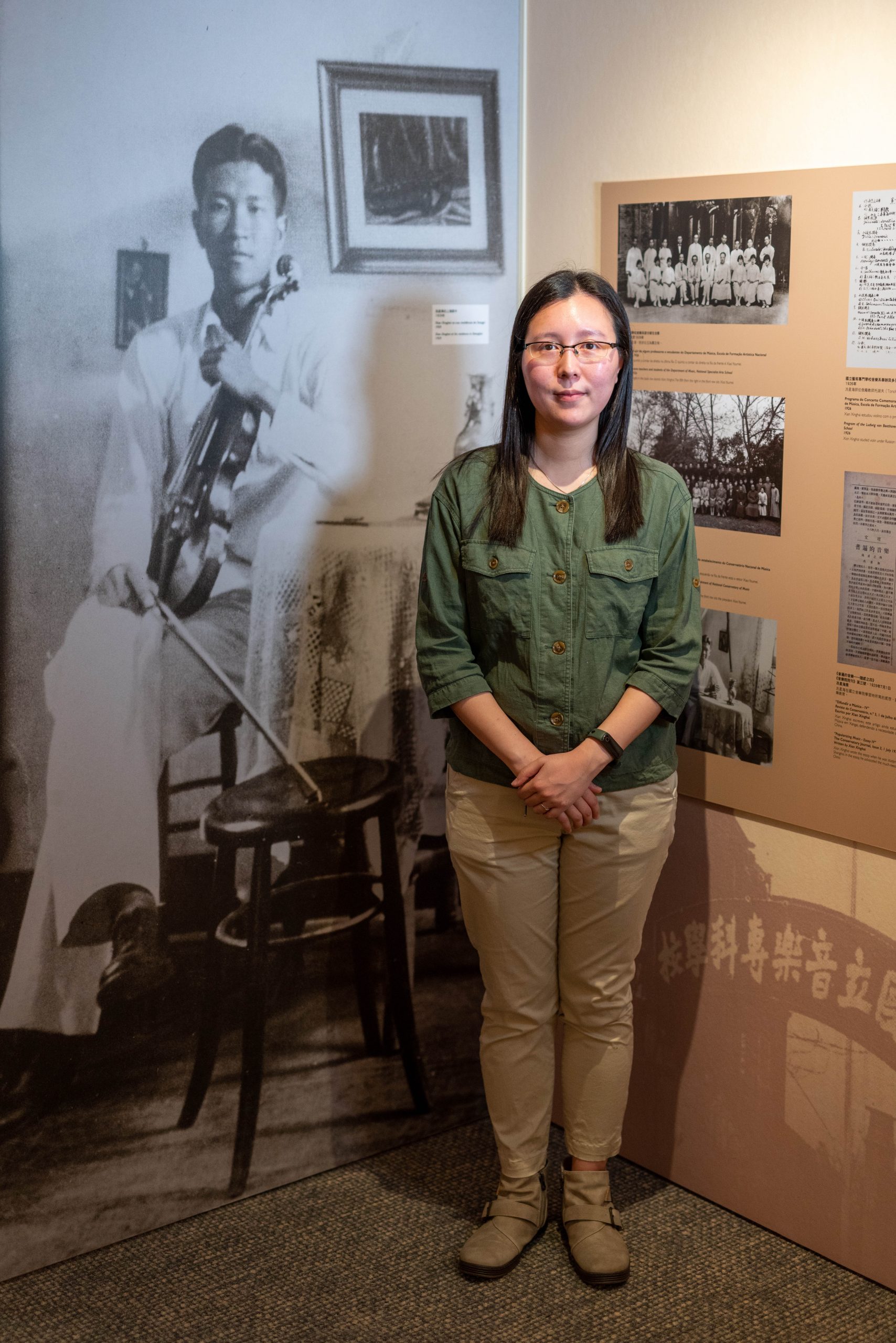 According to a letter from Xian's mother to a relative, Xian was born on the water near Rua da Praia do Manduco, where many fishing boats docked at the height of the fishing industry. In the museum, visitors can view a small-scale replica of the pier alongside a large picture of fishing boats. "We could not find specific details about Xian's birthplace, but we tried to visualise the environment in which he was born," Sio says.
It is said that Xian's mother often sang folk songs and told him about the harsh life at piers. Some rhymes carried a message of determination, such as "Tough it out, even though you are poor."
Without a doubt, growing up in poverty deeply influenced the composer. According to his mother's oral narrative, Xian composed a Cantonese song called 'Tough it Out', which is thought to be inspired by his mother and their challenging life together.
Recognising the significant influence Xian's mother had on the composer, the museum features a small statue of a woman holding a baby, created by local artist Wong Ka Long. "It was the wish of Xian's daughter, Nina, to have a statue of her grandmother – born and bred in Macao and her father at the museum," adds Sio.
The same artist also created a life-size statue of the composer, which visitors will find in the museum's garden.
A nomadic life
Xian grew up in Macao, living with his mother and grandfather until he was six when his grandfather passed away. Following a friend's recommendation, Xian's mother moved with Xian to Singapore, where she worked as a maid. This was common in the early 20th century, before China's economic reform in 1980. Many Chinese people, known as Nanyang, ventured across Southeast Asia, particularly Malaysia and Singapore, to find work and escape the oppressive Manchu emperors.
In Singapore, Xian attended Yeung Ching School, where he played the clarinet in the band and studied musical theory. In 1921, the school selected a group of musically gifted students  including Xian to study at the Overseas Chinese School of the Lingnan University in Guangzhou.
With his talent and passion in alignment, Xian later enrolled in the National Music institute at Peking University in 1926, followed by the National Shanghai Conservatory of Music in 1928. In Shanghai, he picked up the violin and piano before moving to France in 1934 to deepen his musical composition studies under famous French composer and teacher Paul Dukas at the Paris Conservatory.
"Through letters and interviews with his students, we learned that Xian bought the cheapest ticket to France," says Sio. "He was so poor that he worked in the kitchen on the ship to scrape by. During his stay in France, he worked and studied at the same time. We don't know where he worked, but we believe he held various jobs to make ends meet."
Xian was eager to explore many styles of music but specialised in classical. During his time in France, he composed over ten pieces, including the well-received 'Wind' and 'Violin Sonata in D'. Most of his works are solo, duet or vocal chamber works, evidently influenced by contemporary French music.
Upon his return to China in 1935, Xian began taking part in patriotic activities, and it soon became a central theme in his work. He eventually created scores for many films and theatre productions – including 'Revive', 'Sunrise' and 'Midnight Song' – to promote patriotism. In addition, he wrote many works that galvanised people to fight against the Japanese during the Second Sino-Japanese War.
In 1939, he took a job at the Communist Party's Lu Xun College of Art as the dean of the music department. For the next year, he taught music history, theory, and conducted and wrote large-scale operas and compositions, including his renowned 'Yellow River Cantata'.
A year later, in 1940, the composer travelled to the Soviet Union to work on the score for a documentary called 'Yan'an and the Eighth Route Army', which explores the experiences of young people in Yan'an after the war broke out, as well as the economic and political background of the city. During this time, Xian also wrote his first symphony, entitled 'National Liberation'. Towards the later stage of his short life, Xian created outlines for teaching musical composition and conducting while researching Chinese folk music.
The Macao connection
With a dedicated museum in Macao, Sio and the government hope to shed light on this often-overlooked local artist. "Since Xian only lived in Macao for six years and many residents do not know much about him, we wanted to provide a comprehensive introduction to his life and musical achievements," Sio explains. "He is a great person with perseverance this is something we all can look up to."
With this goal in mind, the museum showcases a copy of the cantata's musical score. The Macao museum borrowed the original from the Chinese National Academy of Arts for the opening in 2019 but later returned it. "It had never left the academy before, so it took us a long time to negotiate that," recalls Sio.
When it came to collecting and curating the museum materials, Sio says most of Xian's belongings could be found in the academy's library. In 2016, the team visited Beijing to identify documents, music sheets, and photos that would emphasise the composer's connection with Macao. They visited once again in 2018, then compiled a final exhibition list for the museum.
The Macao Museum is full of interesting details and historical references, including the composer's identity documents from France, which list Macao as his birthplace. "Some people doubt his birthplace because his ancestors came from Panyu [in Guangdong], so this document is important to us," Sio shares.
Another fascinating exhibit is an autobiography, which Xian penned in 1940 under a pseudonym while in the Soviet Union composing the score for a film. "When Germany invaded the Soviet Union, Xian was exiled to Mongolia. He planned to return to China from there," says Sio. "In this autobiography, he made up his identity[Kong Yu], whose mother is from Macao. This document is so interesting, because it combines the real and the imagined."
The museum also showcases many black-and-white photos, videos and oral histories, which Sio assembled with support from one very important person: Xian Nina. The composer's daughter studies his work and serves as an honorary director of Xian Xinghai Museum in Panyu.
The Macao Museum borrowed many photos and images from Panyu. At the same time, Sio and her team created new multimedia elements after interviewing six of Xian's former students from his time in Yan'an.
"Oral history is an important complement to our research on Xian. Among the interviewees, the youngest was 90 years old, and one was 100," says Sio. "In the end, we showed videos of three interviewees and, of those, unfortunately, two passed away before the museum opened."
Apart from oral interviews, the museum also edited and compiled footage from two documentaries: one about Lu Xun College of Art, made by China Central Television, and another on Xian's students and friends made by the Panyu museum.
The museum is just the beginning of a larger project dedicated to Xian, which should come to fruition in the coming years. For the second phase, researchers will collect more information, documents, oral histories and relics from the Second Sino Japanese War, when Xian contributed to the resistance, and showcase them in the Mong-Ha villa next door.
Against all odds, Xian became one of the greatest composers, musicians, researchers and teachers in China. For his love of his country, he attempted to express his patriotism and passion for life through many remarkable works. "He is such an inspiring person. When I did my research, I wondered how he could manage to travel all the way from Macao to France?" says Sio. "Back then, he was even encouraged to study music even though he was poor and music was not considered a practical career. His persistence in the face of challenges is something we should look up to."