In a construction and civil engineering career spanning more than five decades, Keith Buckley has brought many engineering feats to life. The 74-year-old worked on transformational projects around the world, from a Baghdad motorway to grain terminals in Turkey to the Hong Kong Convention and Exhibition Centre, before moving to Macao in 2003. Here, Buckley has not only overseen the construction of integrated resorts – he has also shaped Macao outside office hours. The chairman of the British Chamber of Commerce (BritCham) talks to Macao magazine about boosting business in the Greater Bay Area (GBA) and how Macao is changing.
What is BritCham, and what is its role in Macao?
The British Chamber of Commerce was originally called the British Business Association of Macao.
I've been involved since it was founded in 2006. About seven years ago, I became chairman. We have elections every two years. Macao is a small community. We have a full-time general manager responsible for organising events and the administration, and then we have a management committee of nine people who are all volunteers.
Our aim is to further our members' network connections, raise awareness of their companies through high-quality events and link them with all that is British – including the British trade ethos, integrity and standards. Companies and individuals don't have to be British to join our chamber, so we do have quite a few [of our 91] members who aren't from the UK. But I think all our members join our association to enjoy British codes of practice and values through fun social opportunities and events.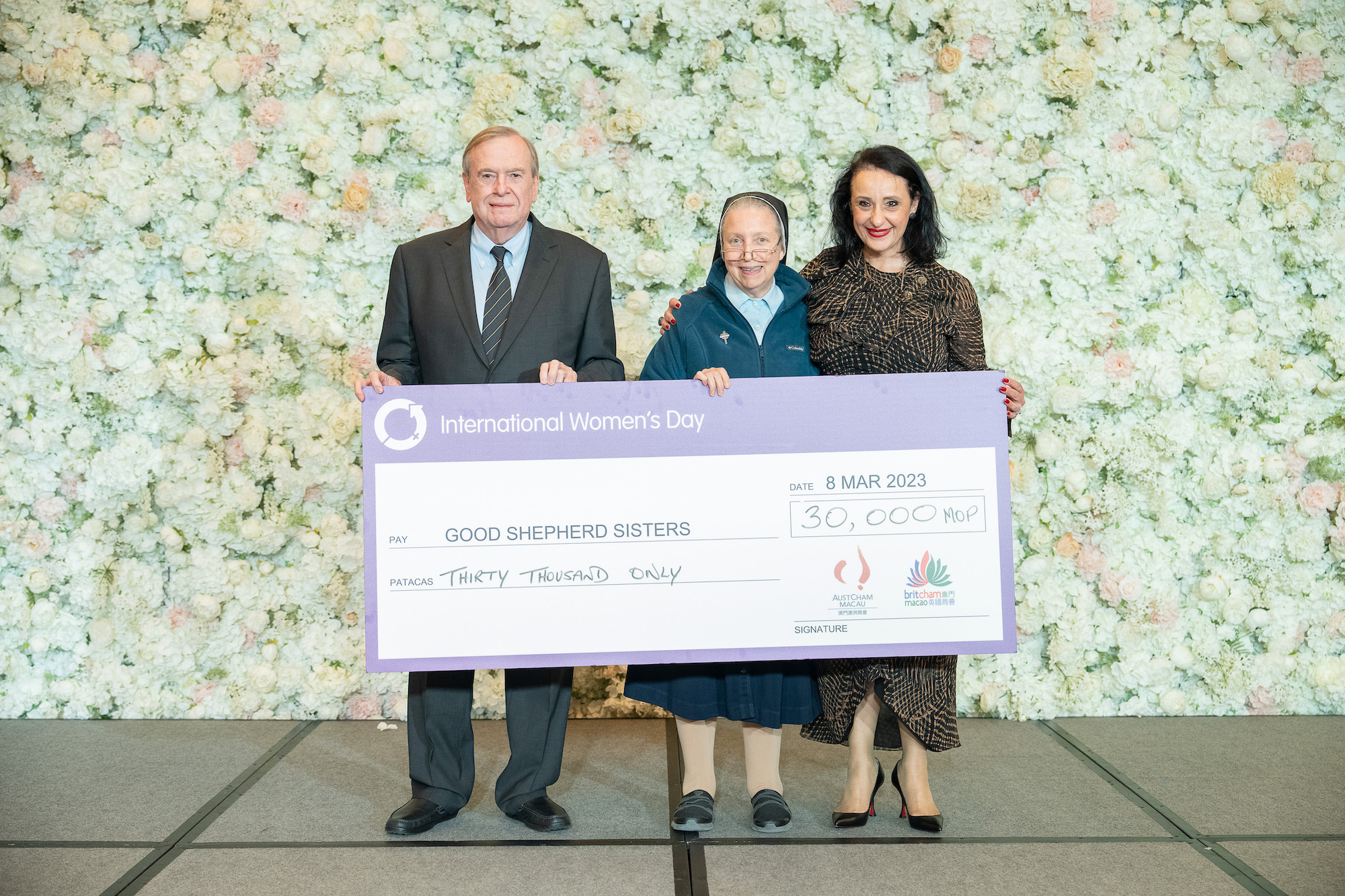 What types of events do you host?
We try to do maybe five events per month. Some are commercial-type events covering business and things going on in Macao, and others are social events. In March, we [co-hosted] an event for International Women's Day with the Australian Chamber and raised MOP 70,000 for charity. We held a talk on environmental and social governance and its effects on business. We had the president and executive director of Sands China Ltd. talk about the new gaming concessions and the way forward.
We have regular breakfast briefings, business lunches, our 'brews and buzz' event, which is a more casual affair with a speaker and then drinks, and our cultural supper club, where we have a dinner and invite someone like a historian to speak on, for example, British historical influence in Macao. We also organise several British events. On 5 May, we'll have a special event to celebrate the coronation of King Charles III.
We also arrange visits to interesting sites, such as the water treatment plant or the electricity generating station, and have an active environment committee that leads events, usually in conjunction with the University of Saint Joseph. They are one of our members, and some of their staff are on our environmental committee.
Can you tell us about the BritCham Ball?
The ball is our big annual event. It's a high-class function, and I would say it's one of the best of such functions in Macao. Half the profits from the event go to our CSR [corporate social responsibility] fund, which we use to support charitable ventures. For instance, we support students who are not so well off financially so they can go to university. We give them a fellowship to help see them through their coursework. [Since 2009, BritCham's CSR fund has distributed MOP 670,513 in scholarships, donations and fellowship support.]
What about you? What's your background, and what keeps you going?
I'm a construction guy. I've lived in Asia now for 33 years, and I've had a good cultural upbringing. I was born in Germany and lived there for 18 years. Then I went to university in the UK. I had to work for one year as part of the course [in civil engineering], so I went to Switzerland because I spoke German, then I was sent to the Netherlands, then I worked in England for five years, and then I started my travels which took me to Poland, Iraq, Egypt, Turkey, Malaysia, Hong Kong, Singapore, Beijing and Macao, where I both lived and worked.
I'm used to working with different cultures and in different ways. Sometimes people ask me, 'Where did you prefer to live? Which was your favourite country?' And I think my answer is I don't really think about that. I say, 'My home is where I am'. I haven't lived anywhere that I didn't like.
Sometimes you live in a place, the project comes to an end, and you move on, but it hasn't been like that in Macao [because the projects kept coming]. I was responsible for the construction of the integrated resorts and the Cotai Strip over the last 17 years. Now I work for Macau Professional Services Ltd., an architecture, engineering and statutory consultancy, as the principal director.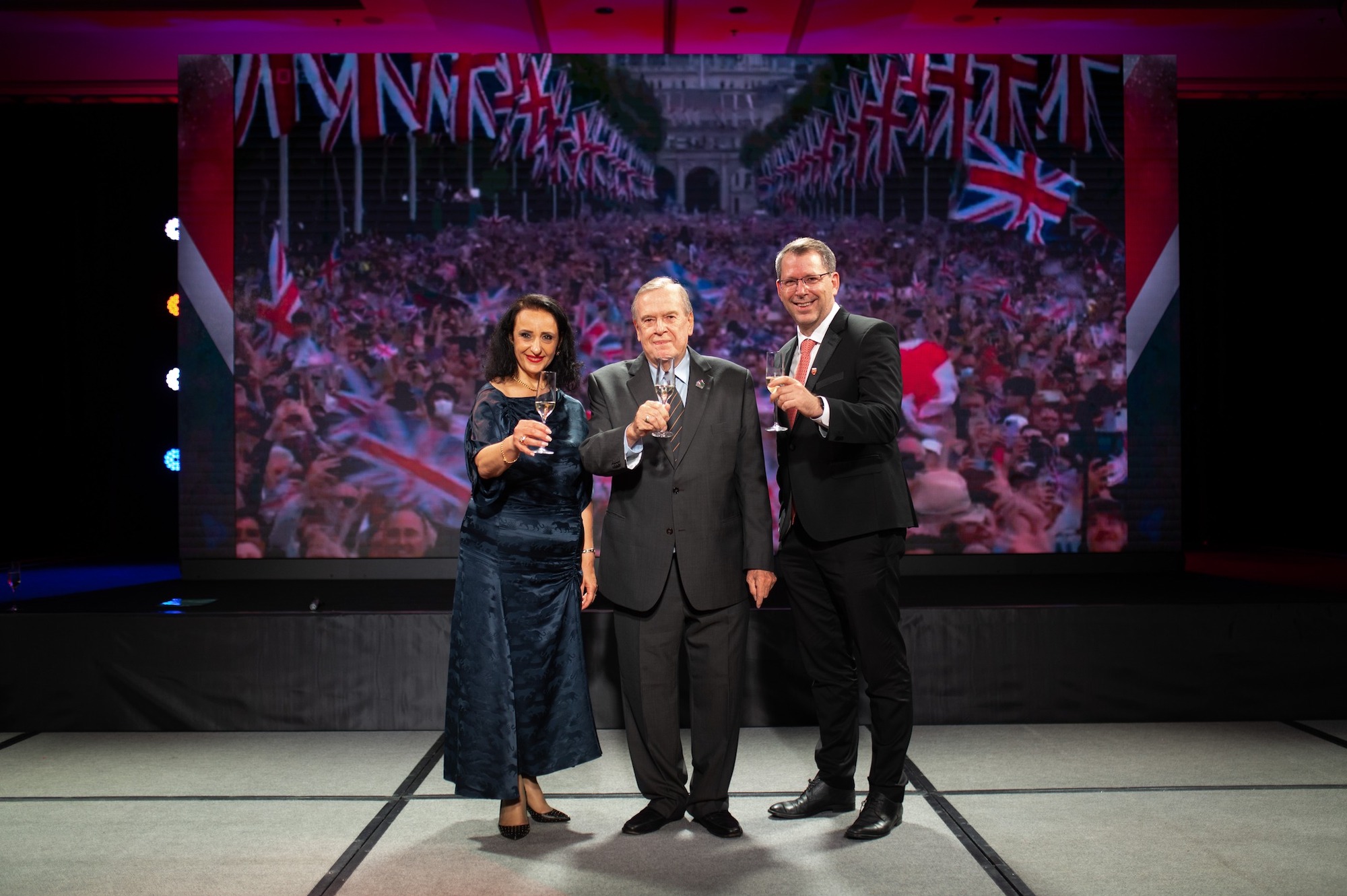 You're involved in another charity, the Lighthouse Club. Can you tell us about that endeavour?
The Lighthouse Club was founded in the UK in 1956 to support individuals and families who are suffering from construction accidents, often fatalities. The Macao branch was established in 2005. I've been involved from the start. I've been the chairman for quite a long time – seven or eight years.
The aim of the Lighthouse Club is to create fellowship between construction people and raise money for the Benevolent Fund. We hold monthly functions, with companies sponsoring events [such as] an annual dinner, an annual golf day. Last year, we paid out MOP 440,000, which supported six families in Macao who lost their breadwinner. It's a very popular club. Some years ago, we would probably be dominated by expats. But in Macao, it's about 50-50 [foreign and local members], so that's a good sign.
What is BritCham's connection with other cities in the GBA?
In the British Consulate in Hong Kong, there's a section called the Department of International Trade. Their representatives visit us quite regularly. In early March, a delegation came from the British Consulate, including the consul general, and a team of 14 people in the various trade sectors like health, hospitality, and construction. They held a reception – the first one in more than three years [because of the pandemic]. It was a good experience, and we are looking forward to more visits. As you know, Hong Kong is a stepping stone into Macao for business because people often fly into Hong Kong first.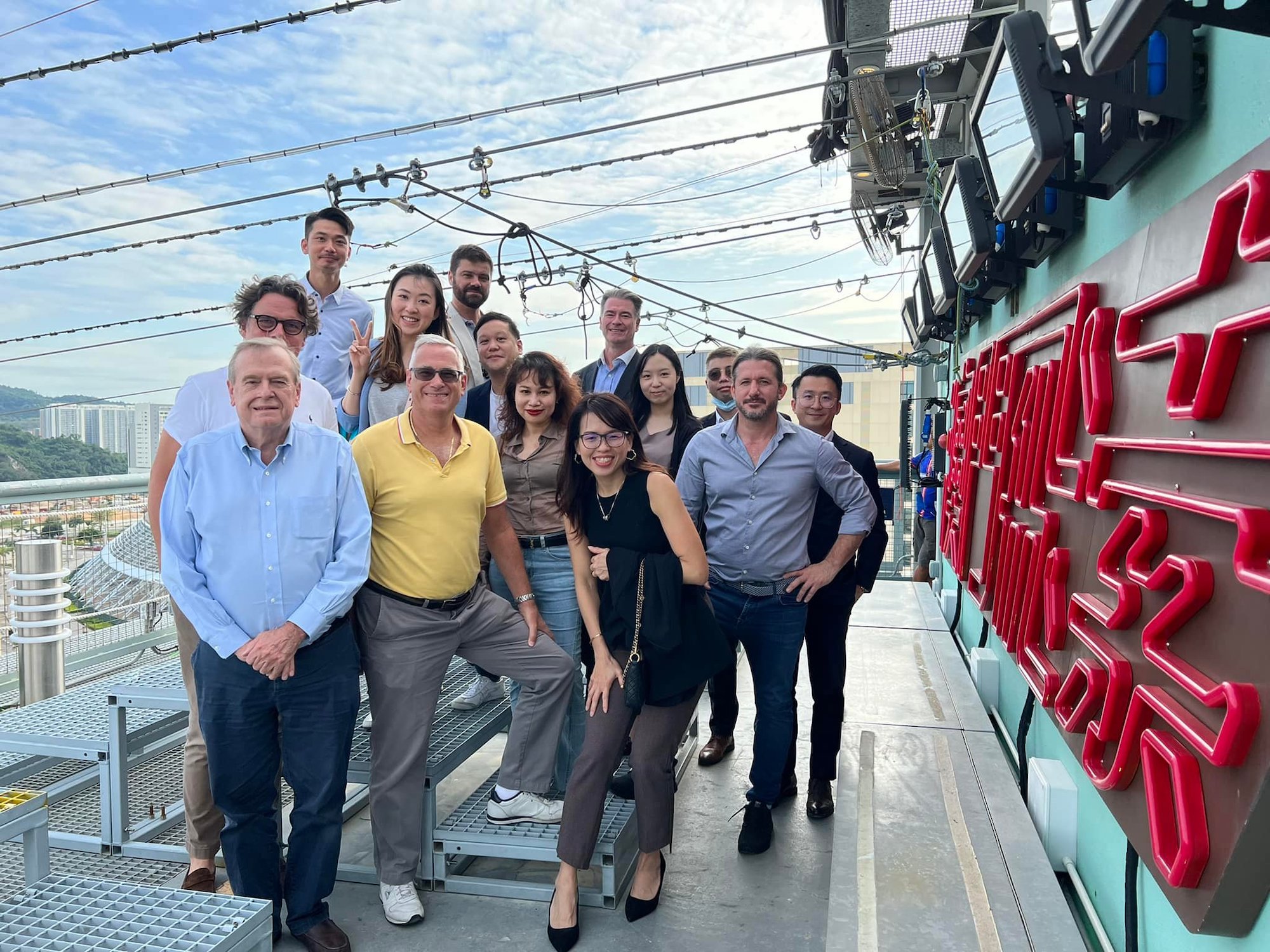 What is BritCham focused on moving forward?
Now that travel restrictions are lifted … we see a big future in the GBA. The momentum is building. There are lots of initiatives. Every day, something's happening. We want to get more British business here, so we work closely with Hong Kong, the British Consulate in Guangzhou and the British Chamber of Commerce there [to facilitate business growth and expansion across the region].
Why should someone join BritCham?
You want to join to improve your networking, especially because it's not only British people – you're networking with people from many different nationalities. Above all, you get access to information. The trade missions come from Hong Kong representing various sectors, from design or food and beverages to health and beyond. Whatever your interest is, we're trying to accommodate it.