In the middle of June, Macao suddenly detected a dozen Covid cases – its first local infections in 200 days. What followed was a flurry of rules and regulations as authorities worked to contain the outbreak to return to the city's Covid-zero policy. Testing the entire population multiple times became a crucial part of the strategy to contain the spread of the virus, as well as locking down parts of the city and eventually enforcing a two-week "partial lockdown". Here's a timeline of the past 50 days during Macao's largest outbreak yet.
TIMELINE
JUNE
18: 12 cases preliminarily test positive.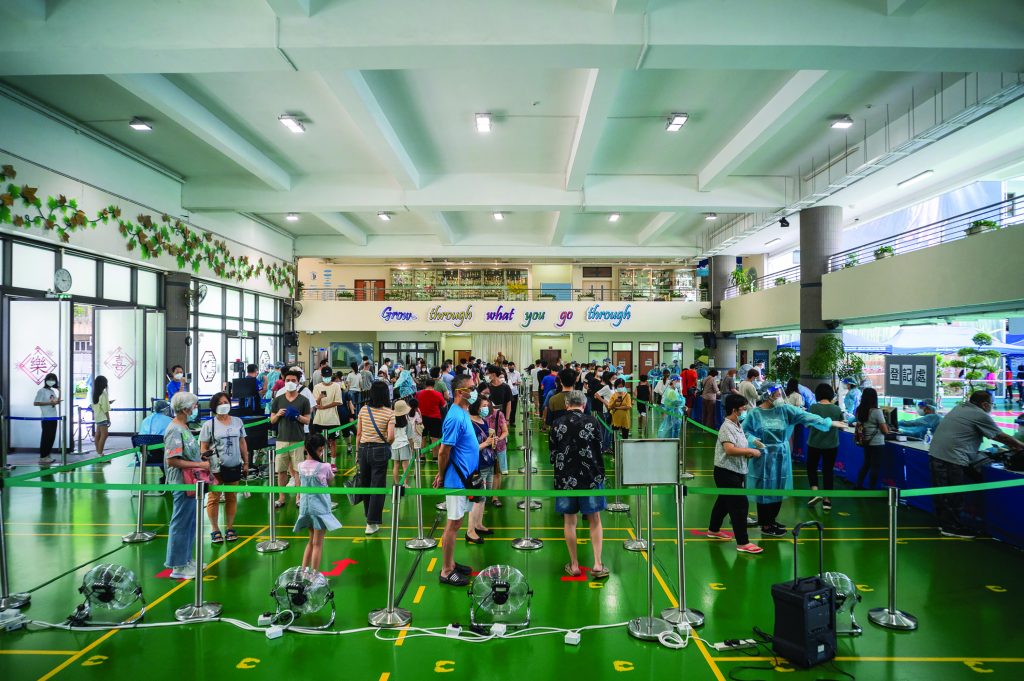 19: Number of confirmed infections nearly doubles to 21. All classes, government activities and events are cancelled as a state of immediate prevention is declared. The city's first round of community-wide testing takes place across the next 48 hours. Chief Executive Ho Iat Seng (pictured below) inspects NAT testing centres.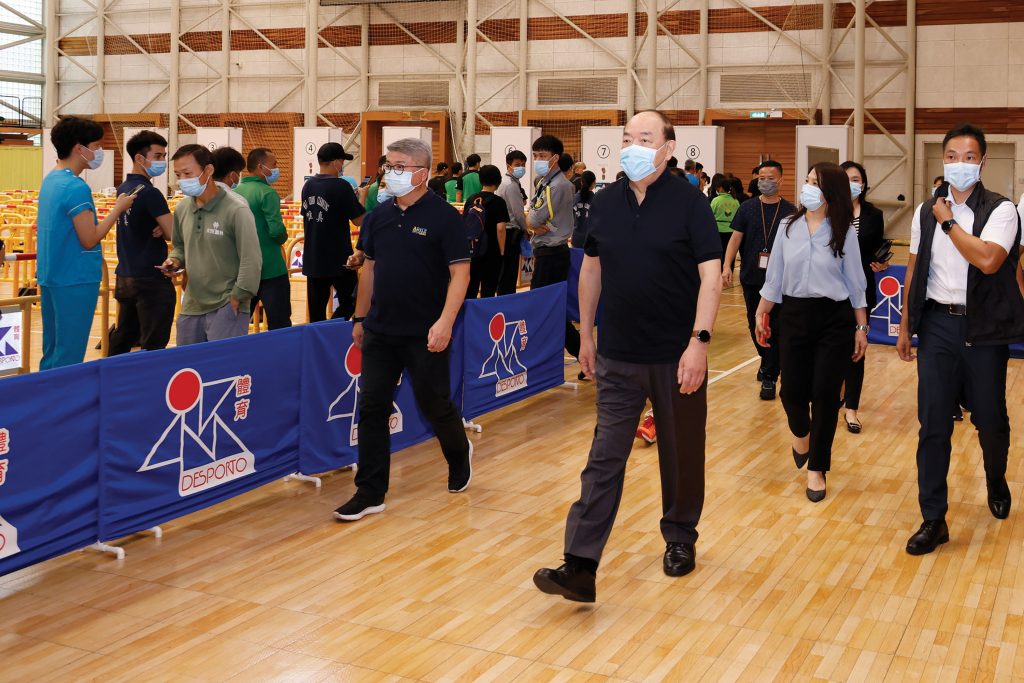 21: Government denies rumours of grid-style lockdown and continues to urge people to stay home. Government services extend closure until the end of the week.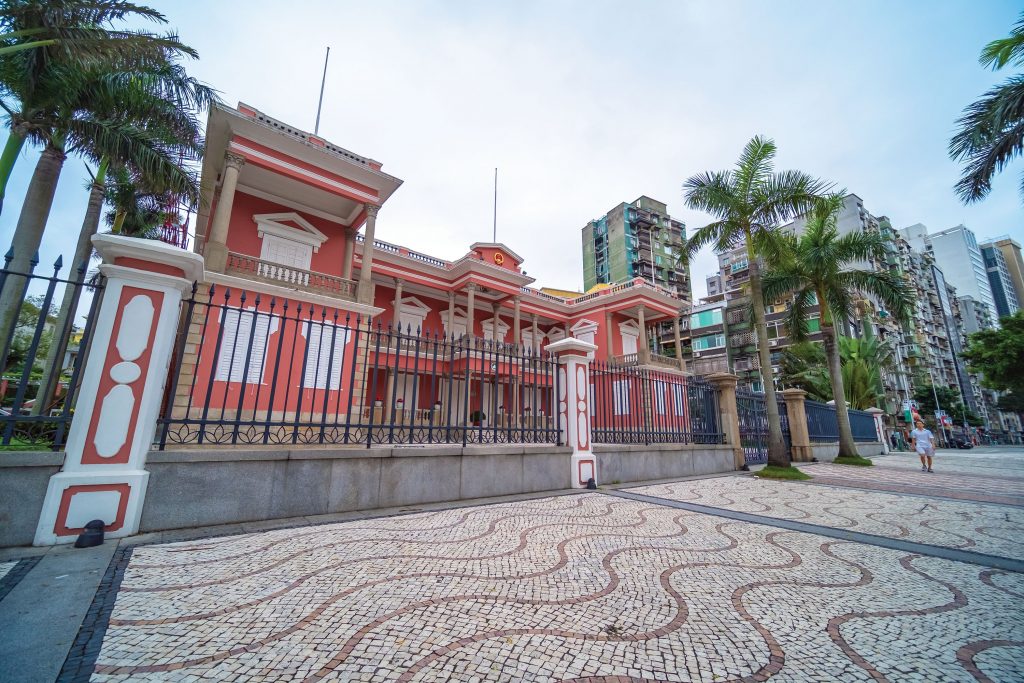 22: Education and Youth Development Bureau terminates the academic year early and says students' final grades will be based on their performance from earlier in the year.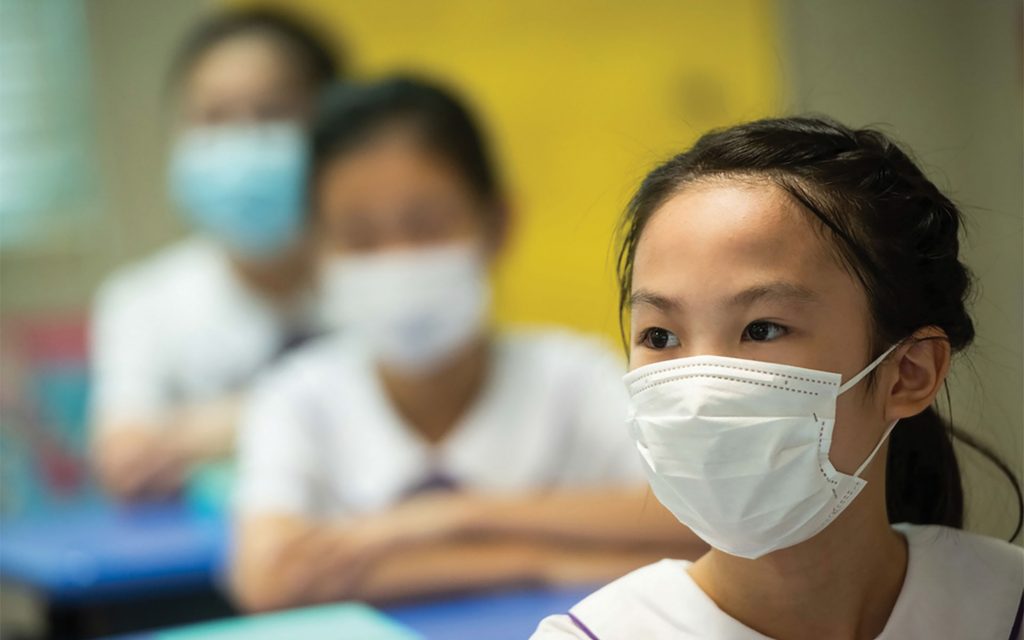 23: Second round of testing begins while beaches, walking trails and public parks are shut. Total number of cases breach 100. Ho Iat Seng holds a press conference on Covid-19 latest developments while authorities confirm that all positive patients are infected with the BA.5 Omicron variant.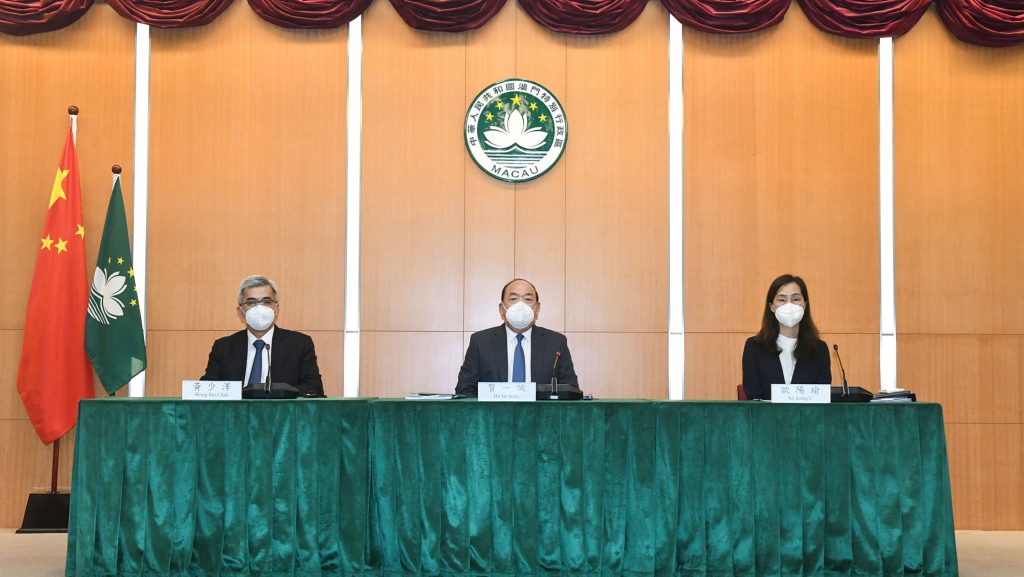 24: Makeshift quarantine facilities at East Asian Games Dome opens.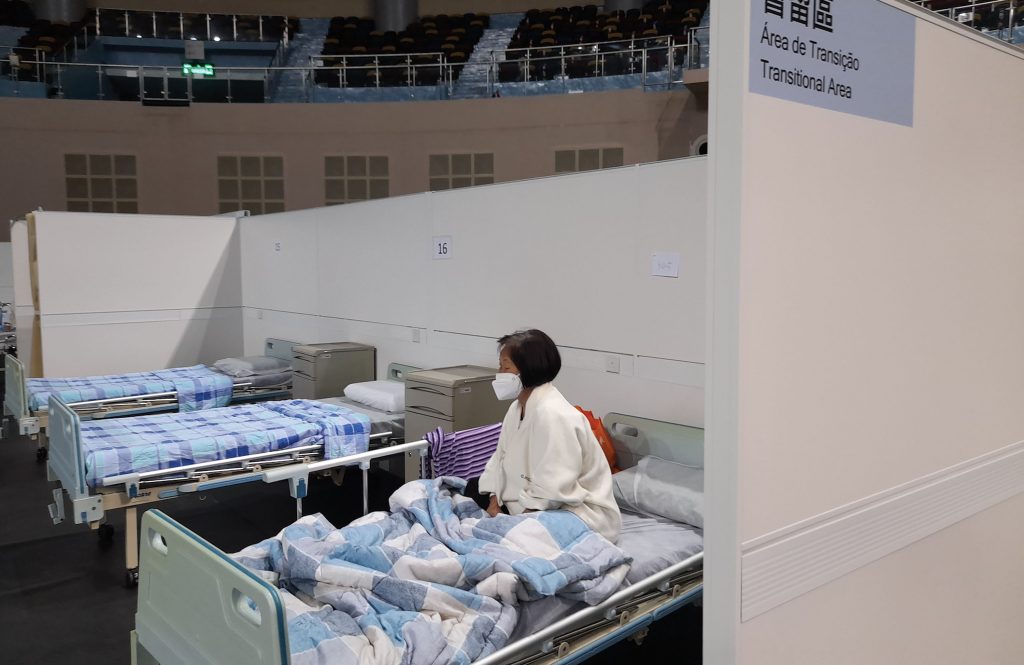 27: Third round of testing begins. Government begins to distribute KN95 masks, reasoning they are more effective than other available options.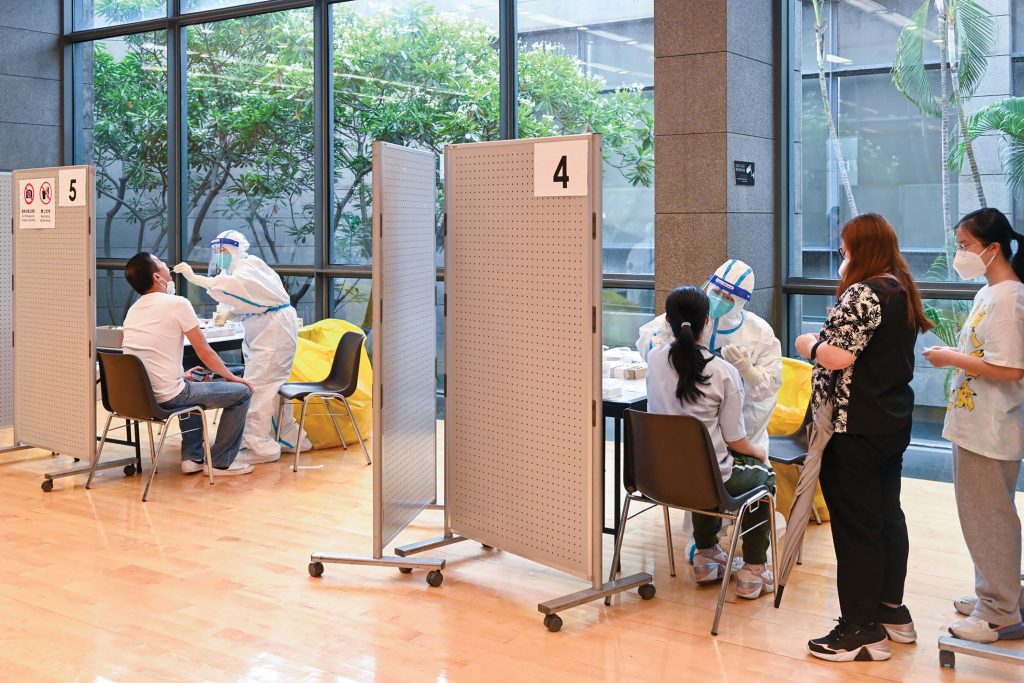 29: Total number of Covid cases moves past 500.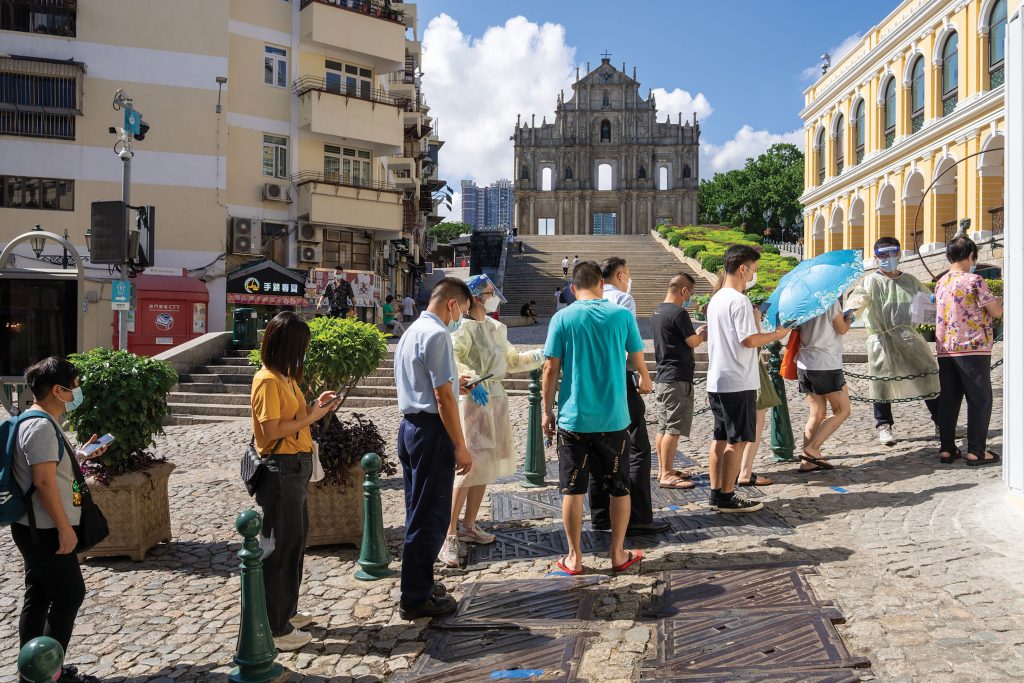 July
1: Authorities begin to offer Traditional Chinese Medicine as treatment for Covid patients.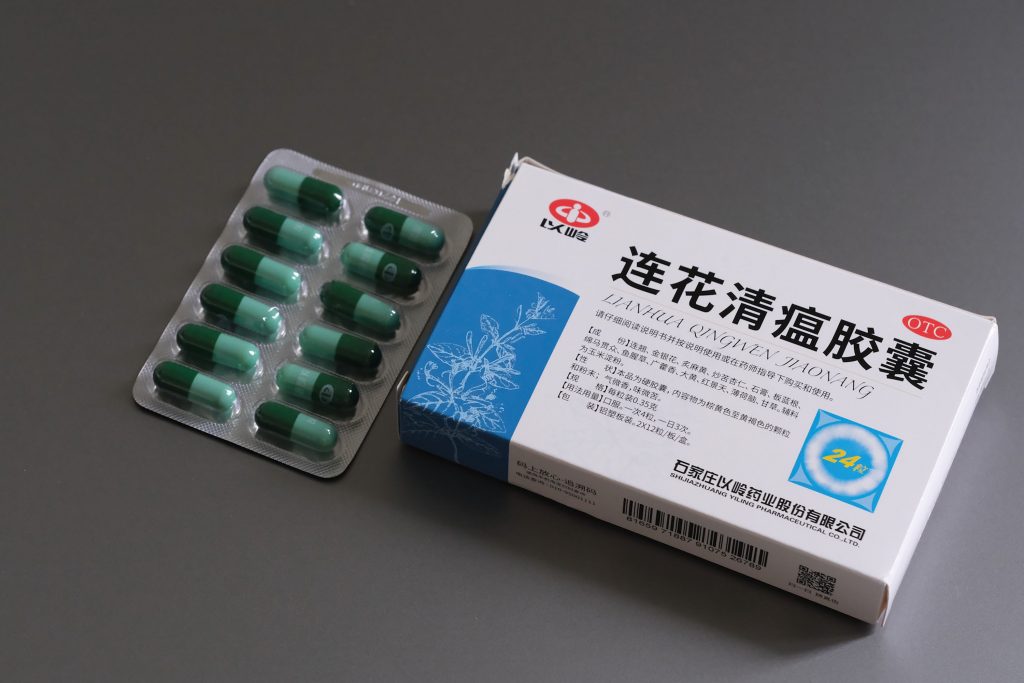 2: 650 personnel from the mainland arrive to support containment measures. These include people to help with mass testing and medical professionals.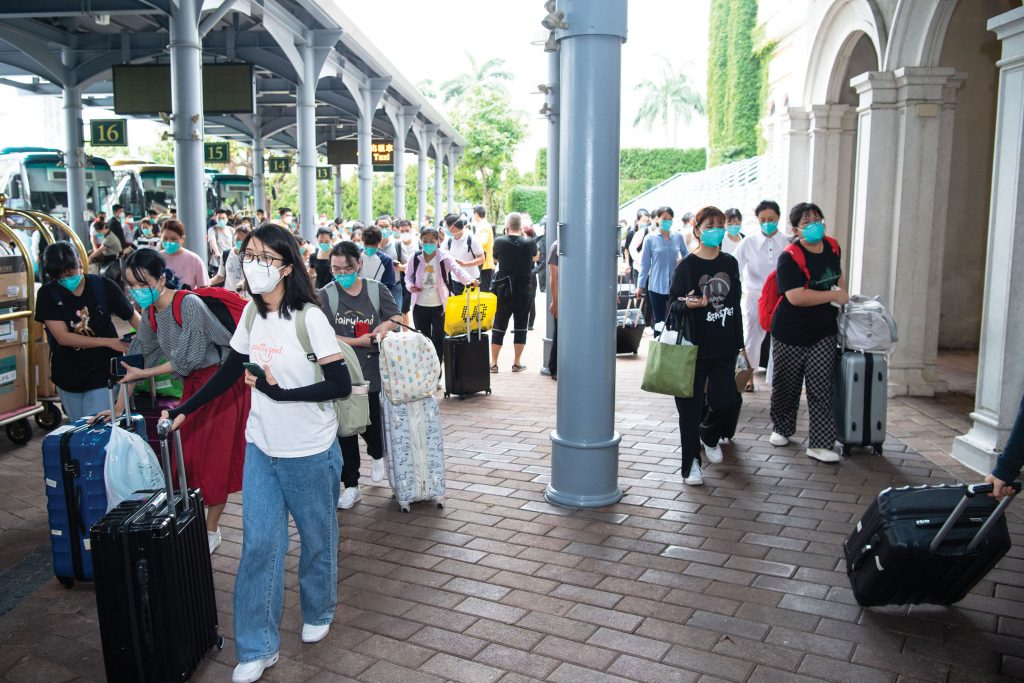 3: Macao records first Covid-19 related fatalities: an unvaccinated 100-year-old and double-jabbed 94-year-old. Both women suffered from chronic diseases. Government announces MOP 10 billion support package to aid individuals and businesses impacted by the pandemic.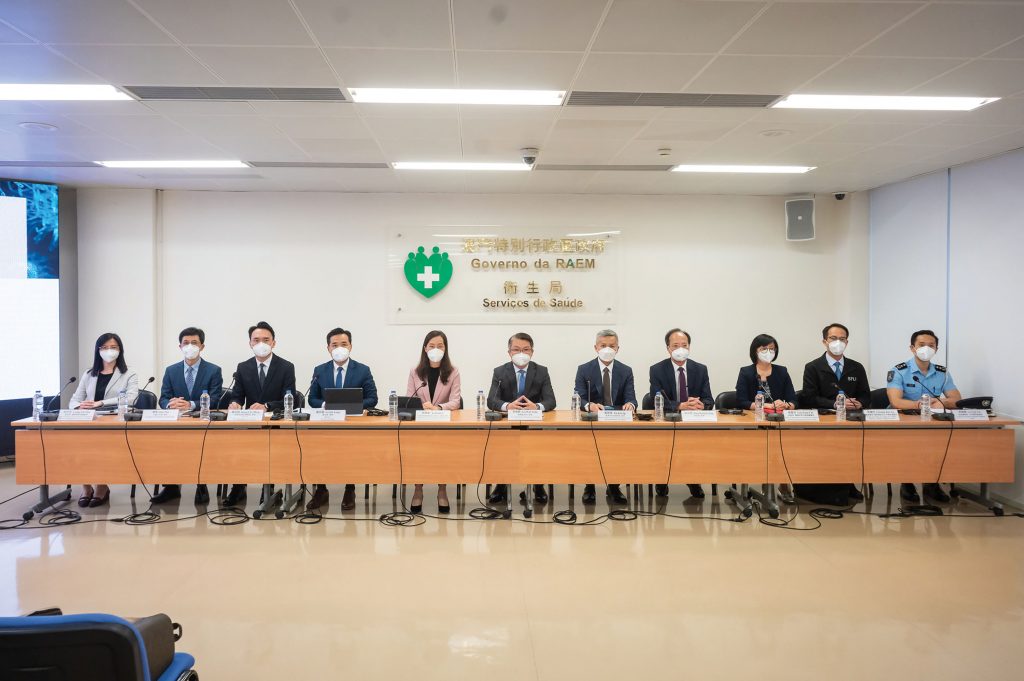 6: More than 1,000 total Covid cases recorded in Macao since the start of the outbreak. Novel Coronavirus Response and Coordination Centre warns that infection rates among security, cleaning and property management groups are particularly high and urges employers of domestic helpers to arrange housing arrangements for "stay out" staff.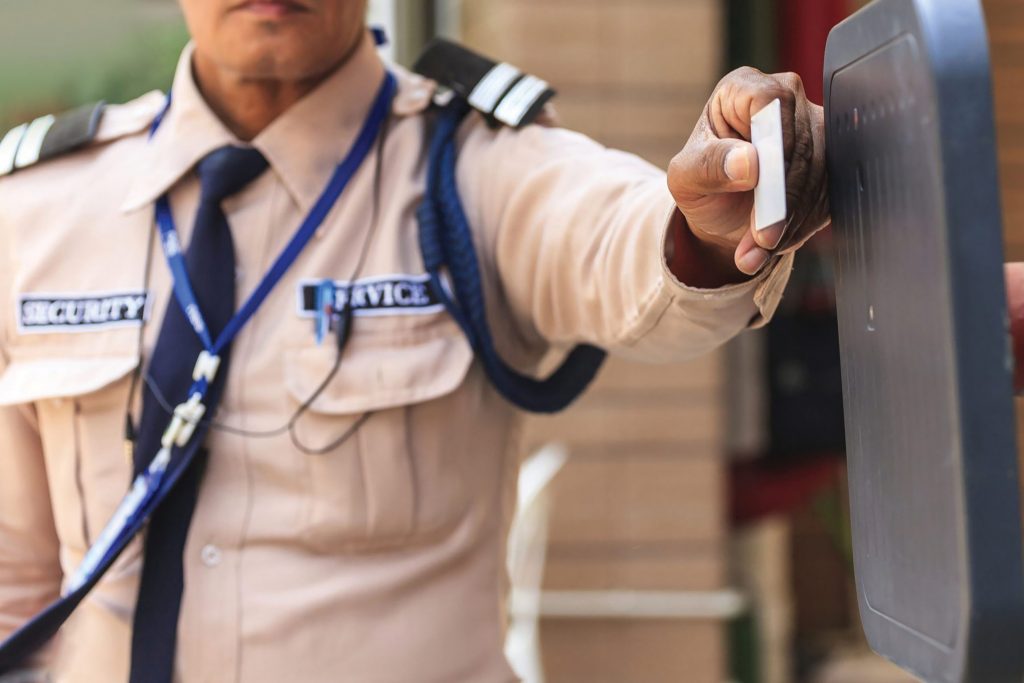 8: The government announces one week of mass testing. Rounds 7-10 to be held from 10-17 July. Everyone is required to get tested every other day and must take a rapid antigen test (RAT) everyday.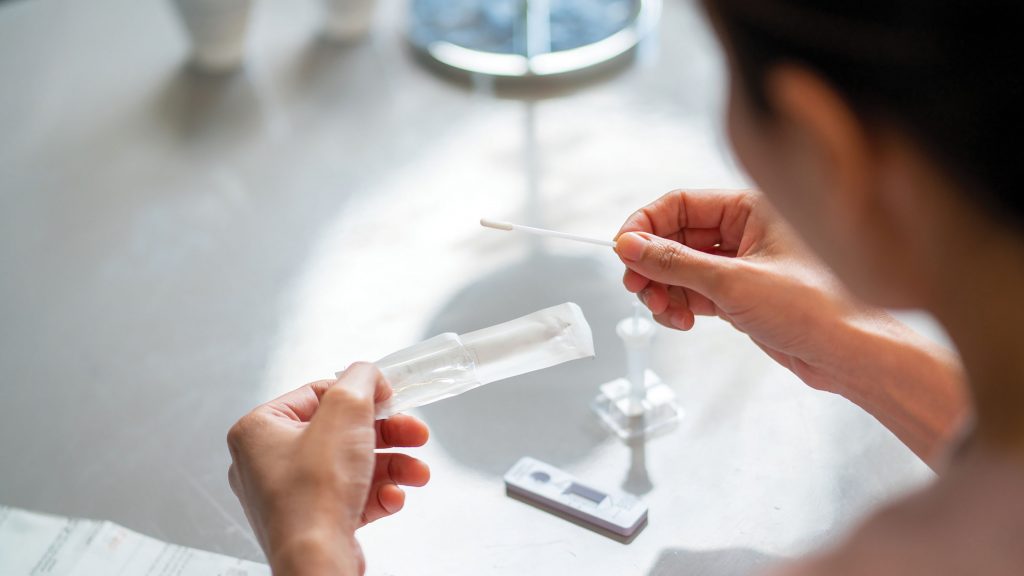 9: Chief Executive announces "partial lockdown" between 11-17 July. Casinos and all other "non-essential" businesses ordered to shut. Going out is banned unless for urgent matters. Residents warned of imprisonment or fines if found violating new rules.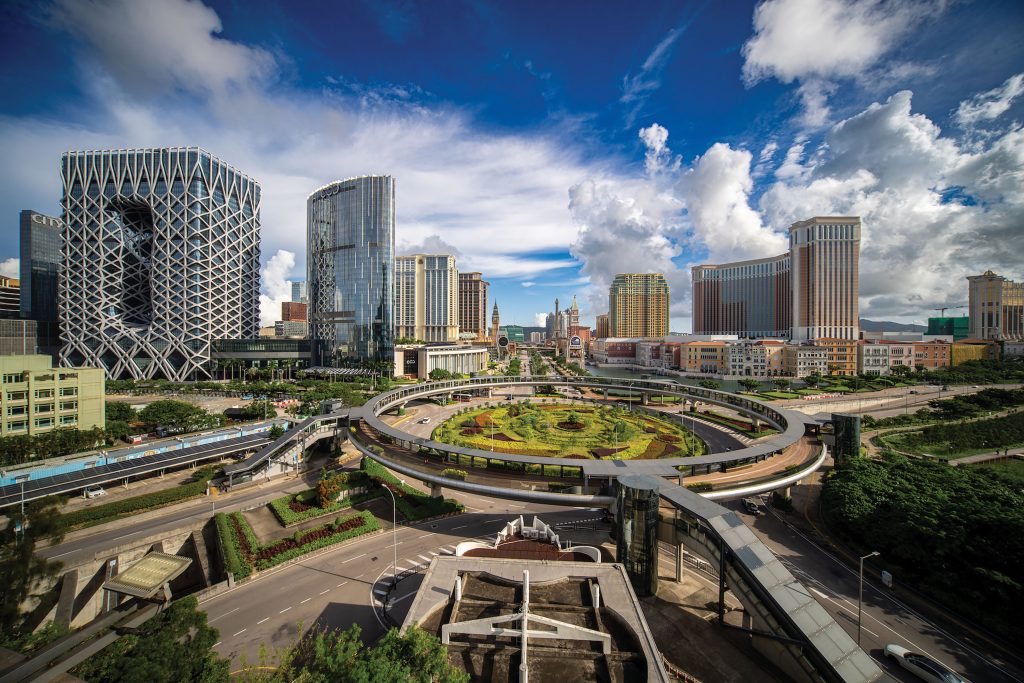 10: Bus drivers, taxi drivers and delivery drivers are mandated to take daily NATs.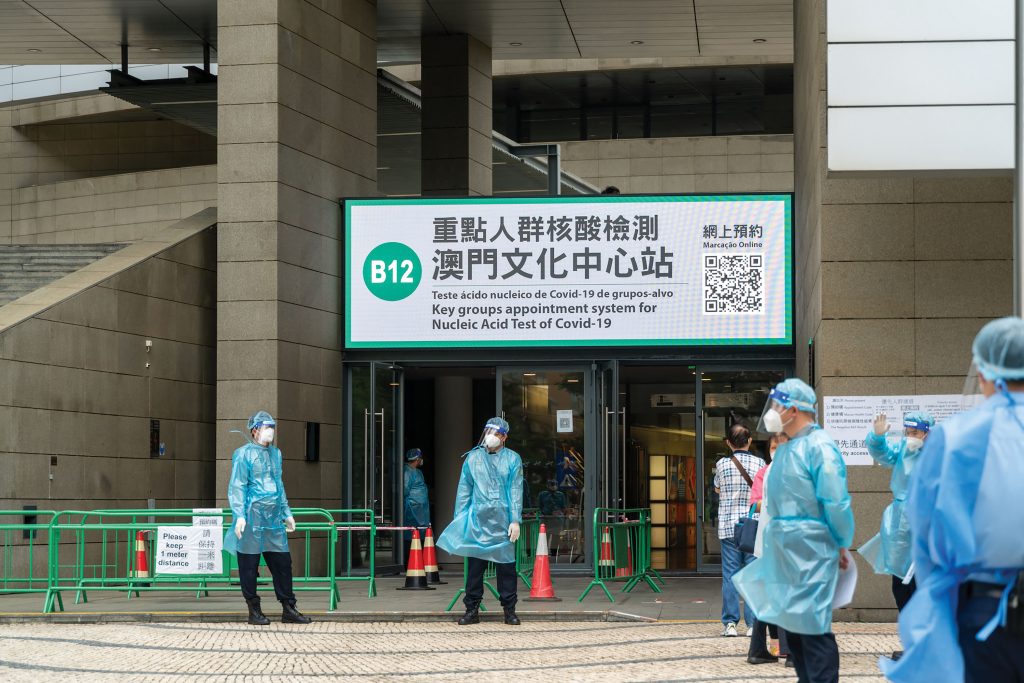 11: Macao's partial lockdown begins with public asked to stay home unless for urgent reasons to go out.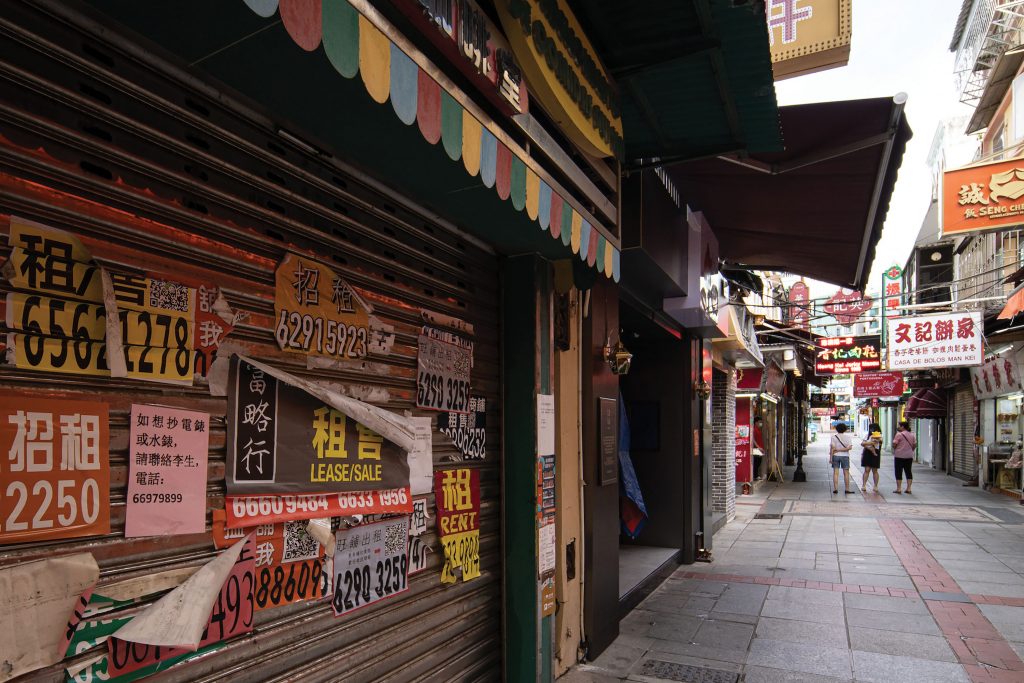 15: 25 individuals have been prosecuted so far for violating lockdown rules, including for smoking outdoors and jogging without a mask on. Domestic helpers who don't live with their employers now need to take daily NATs.
16: Government extends partial lockdown by five days until 22 July. Secretary for Economy and Finance Lei Wai Nong pledges an additional MOP 10 billion in economic relief measures, bringing total to MOP 20 billion.
17: Eligible senior citizens and people with disabilities allowed to apply for NAT exemptions.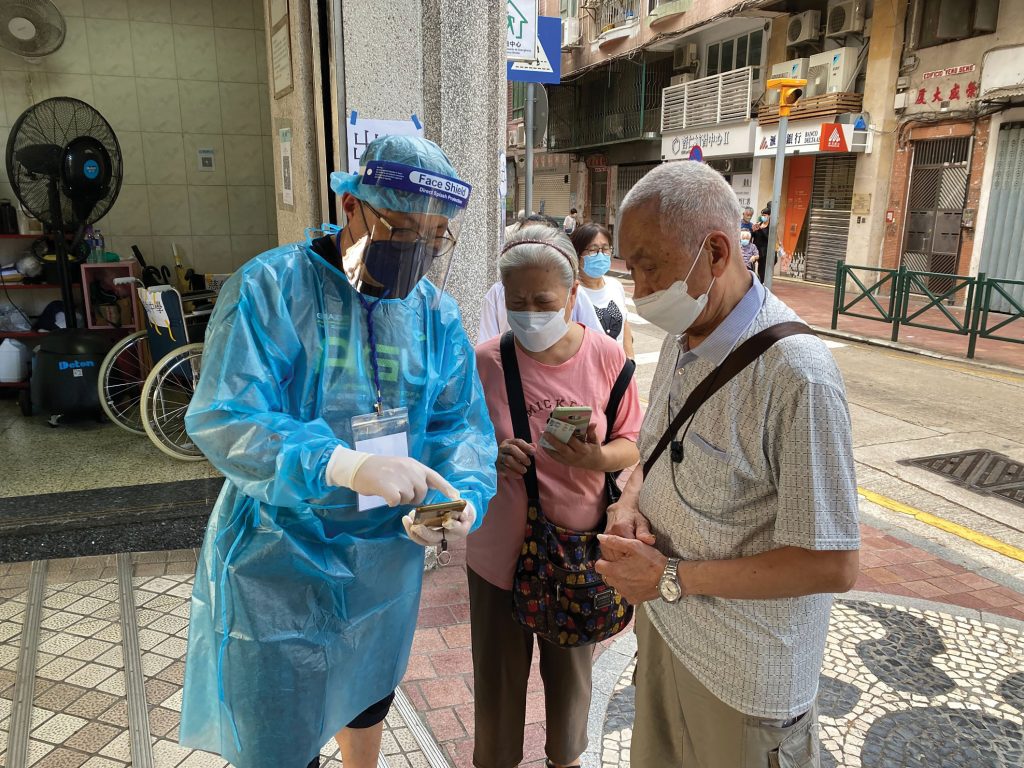 19: Chief Executive Ho Iat Seng chairs a video conference to brief Zhuhai authorities on the latest pandemic measures and reaffirm the city's commitment to zero Covid-19.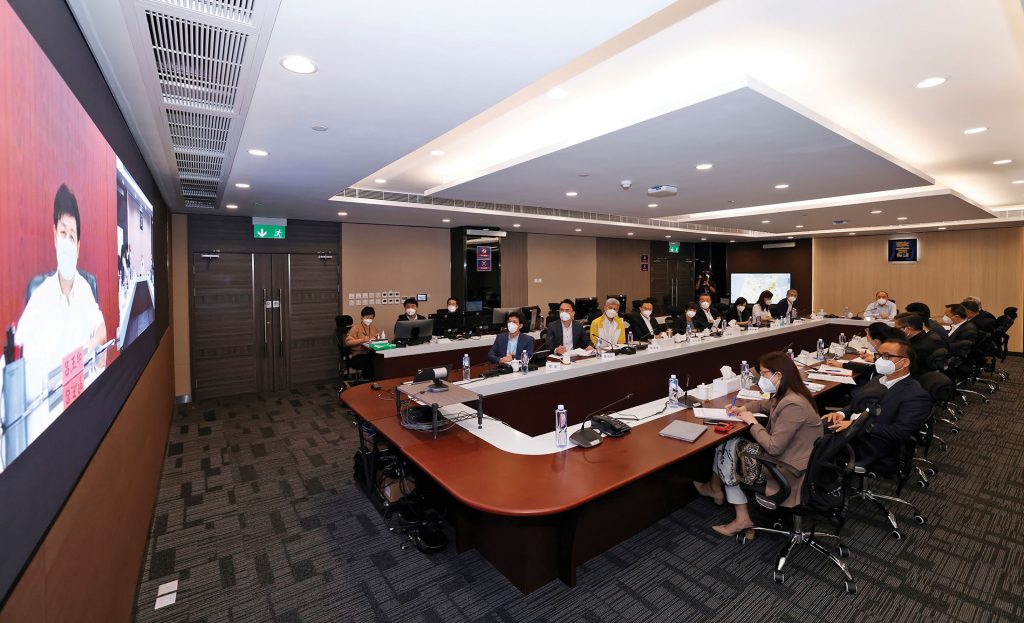 21: For the first time since 18 June, zero cases were found among the community.
23: Macao enters "consolidation period", eases some restrictions including re-opening casinos and eligible businesses. Residents will now be able to go outside and walk their dogs with some limitations.
24: As part of "consolidation period", entire population must take a daily RAT while those returning to work must additionally take a NAT every other day.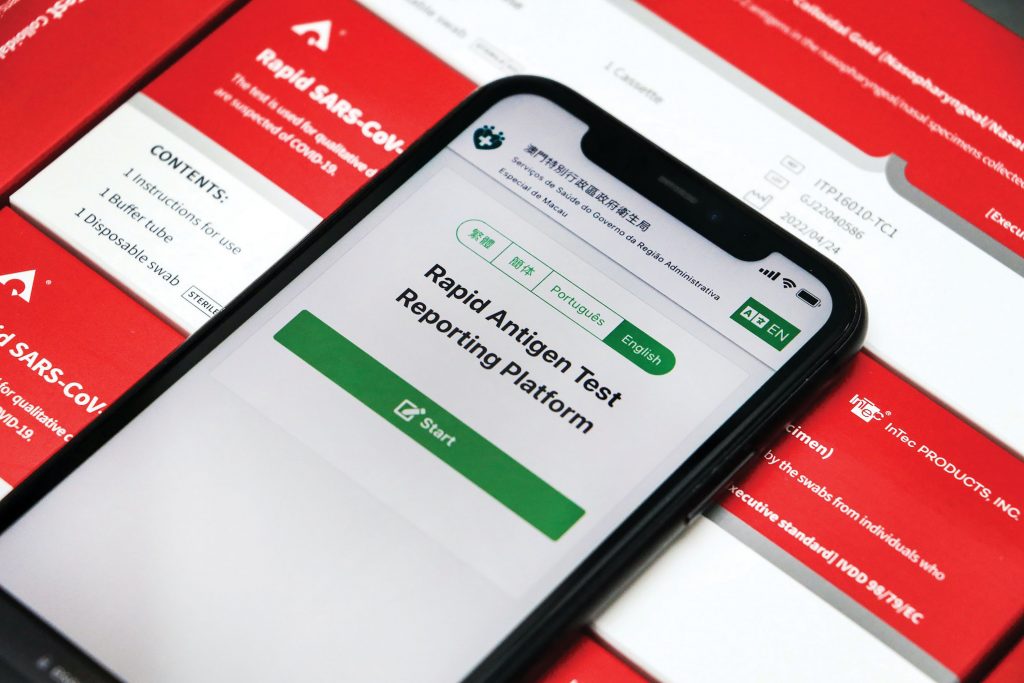 26: Macao registers zero additional Covid-19 cases, neither in Red Code Zones and medical observation hotels or in the community. Close to 23,000 people under follow up.
27: Health officials announce a three-day extension of the current "consolidation period". "Stabilisation period" begins on 2 August.