If his life were a movie, Jacky Cheung could use several plot devices to propel his story from "pretty lost" Macao middle-schooler to up-and-coming cinematographer in Los Angeles.
There's the "plot voucher", something a character receives before they encounter an obstacle that requires them to use it. In this case, it would be his first camera: a Canon 5D Mark III he used to create videos for the multimedia media club at Yuet Wah College.
Or he might employ the "plant and payoff". Like foreshadowing, this device involves placing an event, object or character trait early in a story to hint at twists and turns to come. In Cheung's case, that might be the Hollywood blockbusters and Hong Kong films he used to watch on DVD with his father when he was young.
Ever since Cheung got into Dodge College at Chapman University – one of the top film schools in the US – in 2019, his journey in the film world has picked up steam. The 24-year-old has already worked as the cinematographer of award-winning short film, Nostalgia, and as first camera assistant for a short film called Shaolin Avengers with the stunt crew from Oscar-winner Everything Everywhere All at Once.
Now, he's preparing to work on his first feature-length film, and the rest of his story is taking shape.
Finding a purpose in film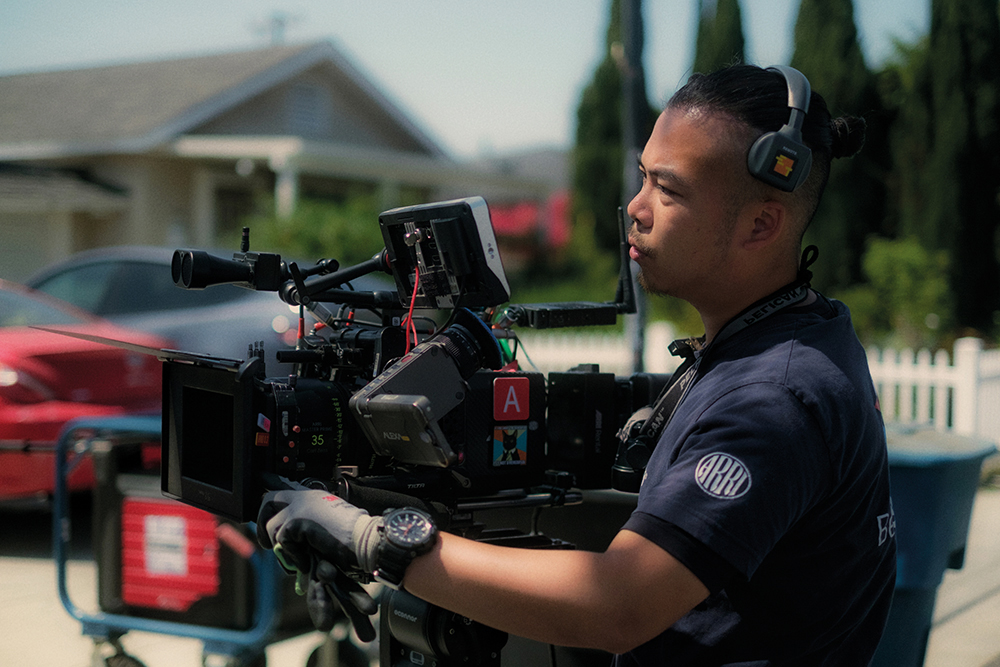 As a young boy, Cheung says his fondest memories revolve around watching movies with his father, whose work in insurance brought the family from Hong Kong to Macao when he was in kindergarten.
"I can't really pick my favourite Hollywood movies, because there are so many, but I loved Jurassic Park," he says. "For Hong Kong movies, one of my favourites is [action-thriller] Infernal Affairs."
He didn't draw a connection between watching movies and making them until he was older. As a teenager, he considered them a welcome diversion. "I didn't have any goals," he admits. "I was pretty lost."
In secondary school, however, a friend invited him to join the multimedia club. "We filmed events, advertisements for school departments that needed to promote something – that sort of thing," he says. Finally, he found something he was good at, "something that I wanted to learn more about."
So much so that he decided to pursue film school in the US. But admission wouldn't come easily. "Because I hadn't studied at an international high school, I had to go to community college first," he explains.
He chose Santa Monica College because of its proximity to Hollywood – the beating heart of global filmmaking. In his first film studies class, he watched old movies he hadn't had access to before – black and white films, silent films and shorts from Europe and Hollywood. "It felt like I had opened up my world. How I watch movies now is much different," he says, adding that he can't help but view the visuals, techniques and storytelling devices through the lens of a professional.
The school also exposed him to new perspectives from fellow students. Many became good friends, going on to work for the likes of Netflix in South Korea. "There were a lot of good people and it was very international, which was exciting for me," he says.
But the lightbulb truly turned on when he got into Dodge College of Film and Media Arts, about 40 minutes south of LA, two years later. The prestigious programme is incredibly competitive, accepting fewer than 10 percent of transfer students. Cheung was one of just 12 to enrol in 2019.
Its status stems from the quality of its equipment, mentors and project-based programme. Cheung says the school had six or seven full-size soundstages and staff who had worked on major film and TV sets. "They even built an LED wall that shows like The Mandalorian use [instead of green screens]," he says. "What we did at Chapman was what the film industry was doing."
For projects, they had to assign crew members clear roles, create production reports, bring in intimacy coordinators for kissing scenes – all common on-the-job responsibilities. It was a crash course in Hollywood standards that has motivated him to make it in the industry and change the way people work in Asia.
Answering the call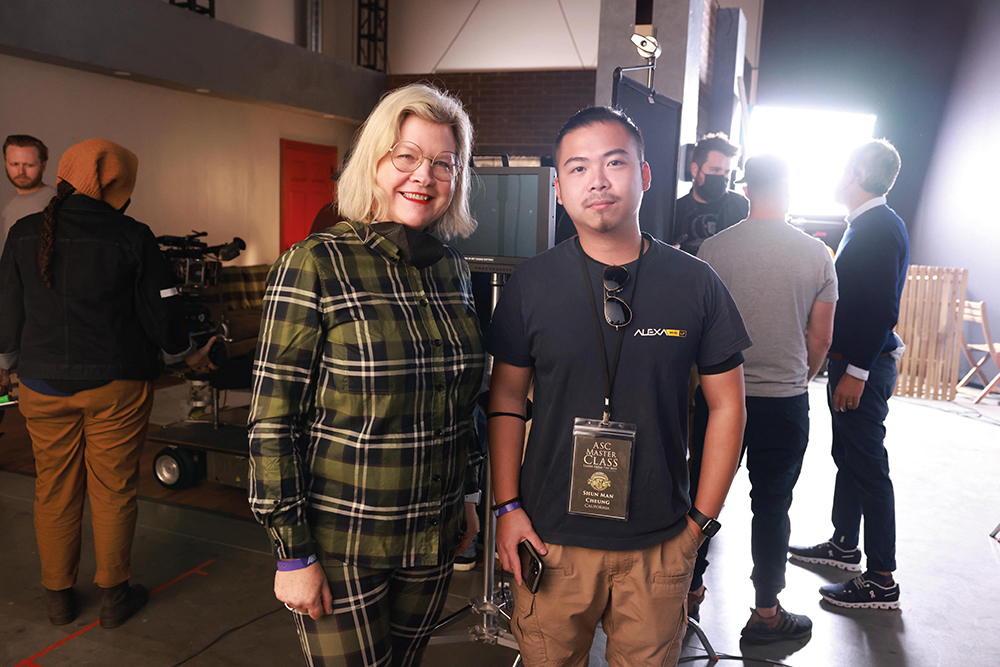 When the pandemic forced Dodge College to move online in 2020, he took classes remotely while gaining practical experience in Macao.
He spent a year working as a first assistant, operating cameras on commercial and TV sets, including projects for Cartier, the Macao Grand Prix Museum Commercial, and the Macao Government Tourism Office Commercial for The Eight View of Macau. In 2021, he received an urgent call to work on a film reshoot in Macao.
It turned out to be Shang-Chi.
"There weren't any crew [members] available. I got a phone call [asking if I could fill in as a 1st assistant camera]. I thought it was a TV show from the US. I didn't know it was a Marvel film until we finished shooting," he says with a laugh.
Around the same time, Nostalgia, the short he shot in Vietnam with director and fellow Dodge College student McFloyd Nguyen before the pandemic, was winning accolades. It was selected for several film festivals and won Best Cinematography at Venice Shorts 2021 and the Los Angeles Film Awards 2021.
While shooting in Vietnam, though, Cheung noticed unsafe working conditions. The technical crew worked long hours, and the hierarchy was so rigid they had to eat in the sun on plastic stools instead of indoors with the rest of the crew.
Friends who worked in Japan and Taiwan also told him about the extreme conditions, ranging from 20-hour work days to setting up camera equipment in tricky spots on the fly.
"For me, safety is everything. If something is dangerous, don't do it," he says.
He stresses that shoots are intense. In the US film crews work 12-hour days and usually six days a week. Shoots often run a month or more, destabilising one's work-life balance and health.
"People sacrifice a lot of things to do this. You have to find balance. As [a mentor put it], if you don't have a life, you will never be a complete cinematographer or filmmaker," he says.
Raising the bar in Macao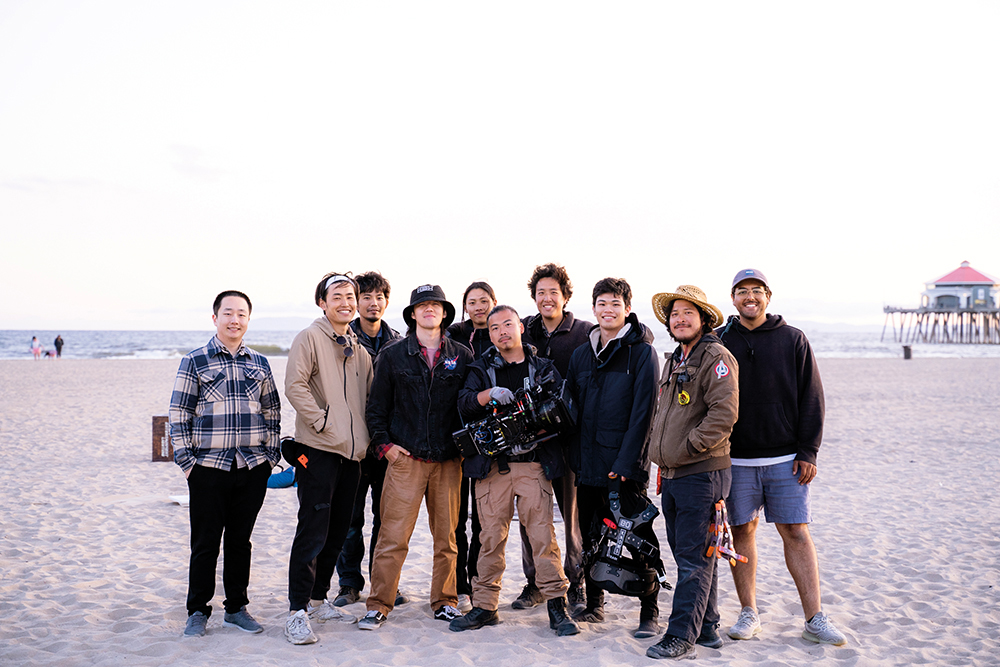 Although he's only 24, Cheung can already envision a future in which he helps shape Macao cinema.
Currently, he is working with Nguyen on a feature-length independent film based in Los Angeles. The movie – Little Saigon, which is being shot in the namesake neighbourhood – deals with issues relevant to second-generation immigrants in the US, ranging from the generational gaps to family pressures to succeed. Nguyen wrote and directed the film, while Cheung managed all of the technical aspects and shooting.
By the end of the year, he plans to return to Macao, perhaps with an indie hit under his belt that propels his career forward.
Like all aspiring cinematographers, he hopes to work in Hollywood someday and would love to manage the visuals and filming for a sci-fi or action movie – his favourite genres. "It would be great to bring all my friends and family along with me to the best theatre [to see a movie I made] – that's how you want to do it," he says.
Whether the future finds him based in Los Angeles, Hong Kong or somewhere else, he hopes to impact filmmaking in Macao.
"If I become a bigger cinematographer, I want to change the way we work in Macao. Young people here learn how things work from productions [rather than school]," he says. "I want to change the industry by having more properly organised production and [challenging] the hierarchies. When you're the director of photography, you need to treat your crew as if they're family."