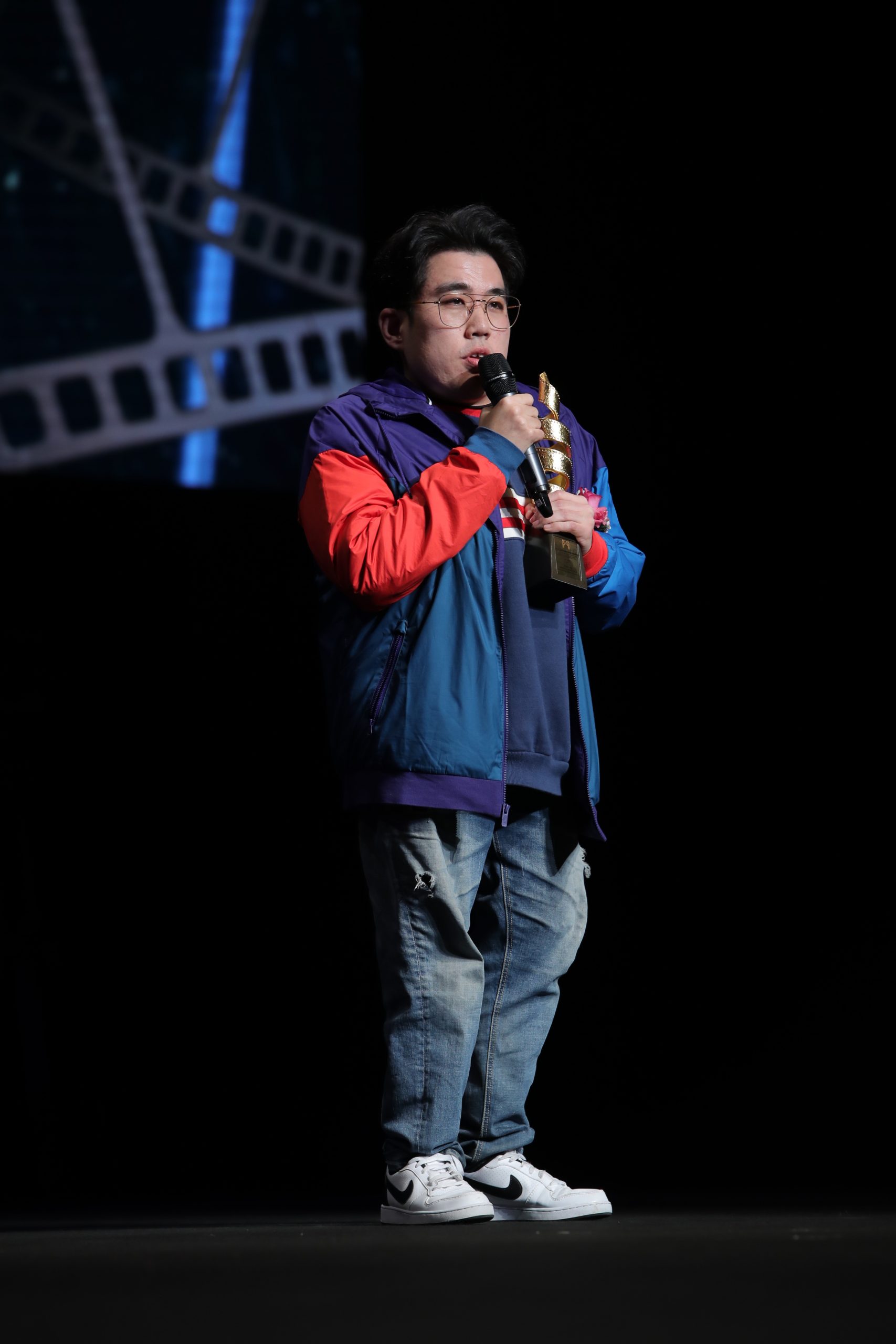 Kwon Man-ki | Courtesy of IFFAMSouth Korea's Clean Up, from writer-director Kwon Man-ki, took the top prize at the 3rd International Film Festival & Awards Macao (IFFAM) held in December at the Macao Cultural Centre.
A graduation project of Korean Academy of Film Arts student Kwon Man-ki, Clean Up centres on two characters, and the emotional fallout when circumstances bring them together 12 years after she kidnapped him as a child.
Jury members lauded Clean Up as a powerful, visceral film which is "symbolic and naturalistic at the same time…The director unfolds a psychological drama with simmering intensity, humanising the criminal without condoning her heinous crime in any way."
The festival screened 54 films this year, including 11 films competing for nine awards in the Competition section: School's Out, The Guilty, The Good Girls, Ága, Scarborough, Suburban Birds, White Blood, All Good, Jesus, The Man Who Feels No Pain, and Clean Up.
A dazzling event
The IFFAM Awards Ceremony, staged at the Macao Cultural Centre on 14 December, brought together around 800 guests and industry professionals from around the world. Award-winning actor Aaron Kwok dazzled as one of the event's Talent Ambassadors, along with renowned Indian film director Shekhar Kapur and Chinese writer-director Xue Xiaolu as IFFAM Ambassadors. Famed Hong Kong emcees Bob Lam and Astrid Chan played host for the evening.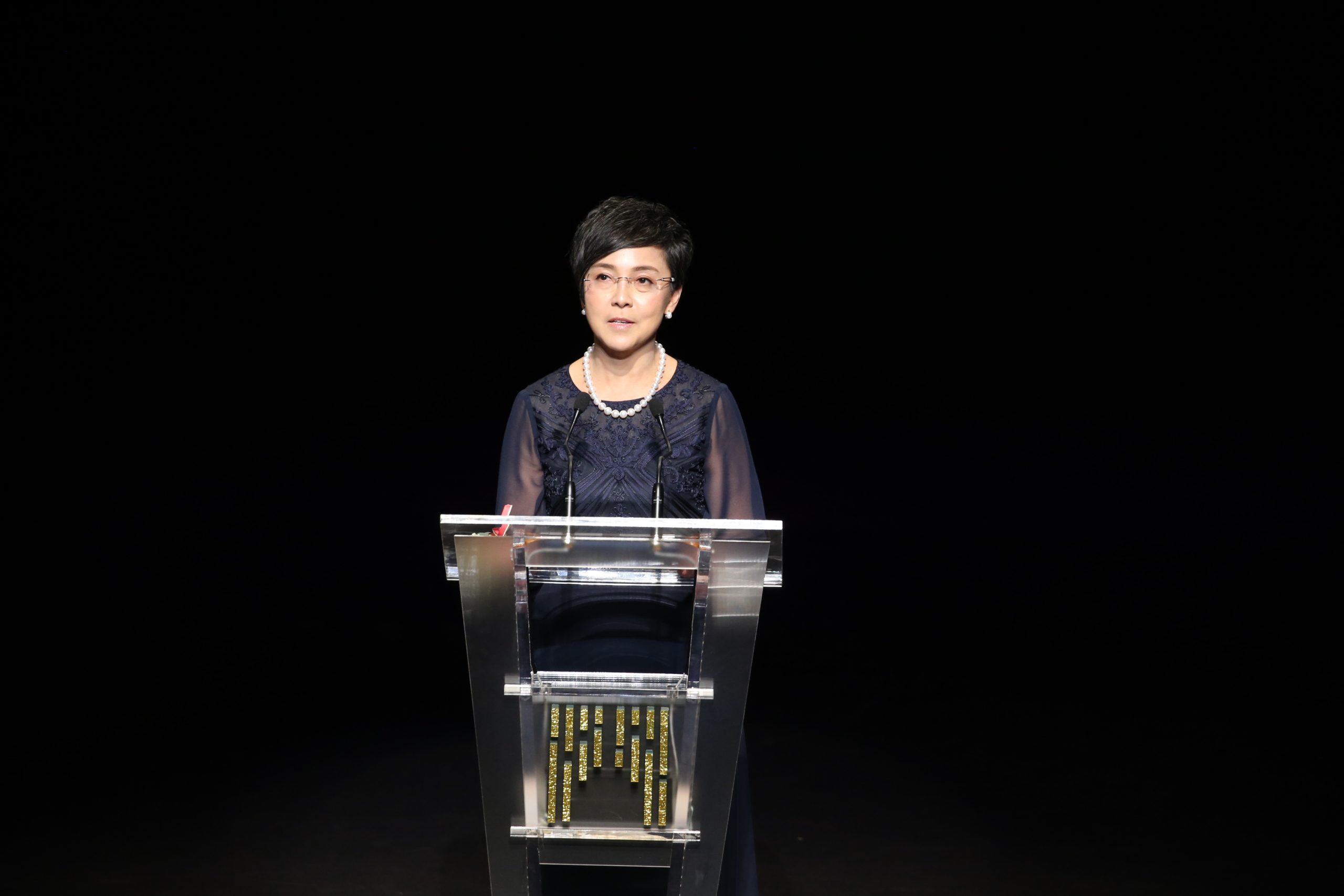 Internationally acclaimed directors and acting talent rubbed elbows with Macao government officials and socialites such as Alexis Tam Chon Weng, secretary for Social Affairs and Culture; Maria Helena de Senna Fernandes, director of Macao Government Tourism Office (MGTO) and president of the IFFAM Organizing Committee; and two of the executive vice presidents of the IFFAM Organizing Committee, Alvin Chau and Mok Ian Ian, who also serves as head of the Cultural Affairs Bureau.
Not content to merely celebrate existing films, the week-long festival, 8–14 December, actively facilitated future projects. Senna Fernandes, speaking at the Awards Ceremony, touted their achievements: 400 individual Project Meetings aligned production teams with investors in face-to-face dialogues, while the new Work-in-Progress Presentations opened doors for filmmakers in search of partnership opportunities for projects close to completion. "We are eager to see the film festival bring bright opportunities for filmmakers in Macao and from around the world," she enthused.
Celebrating Chinese film work
This year saw the unveiling of a new competition section for Chinese-language films, New Chinese Cinema, which pitted six films against each other: Dear Ex, Baby, Xiao Mei, Up the Mountain, Fly by Night, and The Pluto Moment. Zhang Yang's Up the Mountain, a rumination on the push and pull of change in China with stunning composition and colours, took home the award for Best New Chinese-language Film of the Year.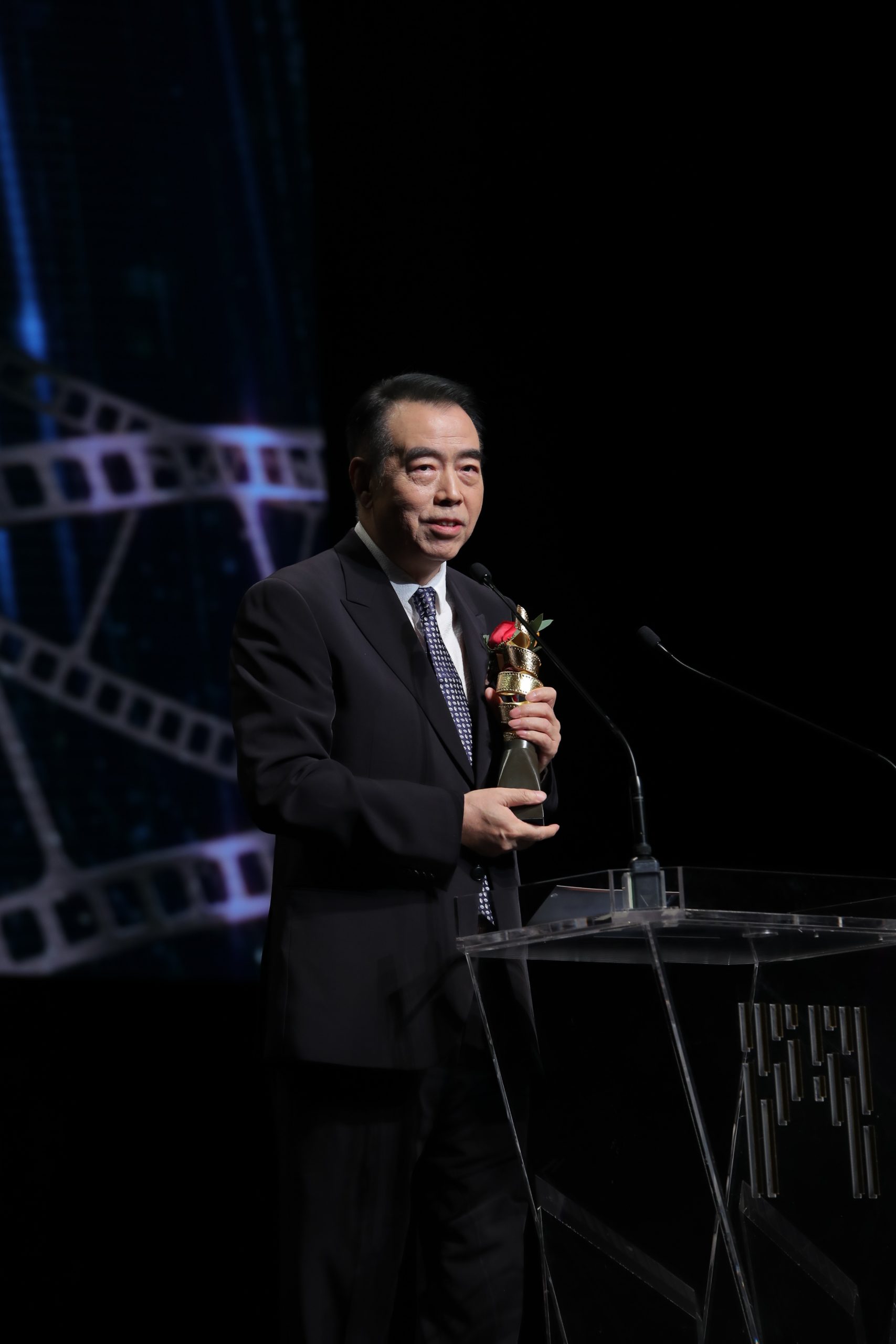 Chinese film director Chen Kaige, who first garnered international fame with his critically-acclaimed masterpiece Yellow Earth (1984), accepted the Spirit of Cinema Achievement Award from Secretary Tam. His film Farewell My Concubine (1993) made Chen the first Chinese director to receive the highest prize at the Cannes Film Festival, the Palme d'Or, and earned him two Academy Award nominations.
Chen also served as the chair for the Official Programme Jury, alongside Hong Kong director-producer-writer Mabel Cheung, Australian producer-director Paul Currie, Indian actress Tillotama Shome, and Bosnian director Danis Tanović.
To support local film production, IFFAM partnered with Local View Power (LVP) to show 14 films by Macao filmmakers in public screening sessions during the film festival this year. Lei Cheok Mei took the Jury Prize for Best Film for The Melancholy of Gods, a deeply personal exploration of depression in the territory, while Halfway by Ng Ka Lon received Special Mention at IFFAM. LVP Jury member Shekhar Kapur commended all of the films as "heartfelt" and "moving" portraits of "real things, real life and real experiences."
More accolades were also presented at the Awards Ceremony to commend outstanding films and filmmakers. The NETPAC Award went to Suburban Birds while the Asian Blockbuster Film 2018 went to the film Crazy Rich Asians, the highest grossing romantic comedy in a decade. For the second year in a row, IFFAM partnered with Variety to spotlight young talent in the continent with the Asian Stars: Up Next Award, recognising five actors and actresses: Anne Curtis (Philippines), Iqbaal Ramadhan (Indonesia), Zaira Wasim (India), Xana Tang (New Zealand), and Ryan Zheng Kai (China).
A cinematic backdrop
Another star attraction of the film festival was Academy Award-winning actor Nicolas Cage. Named Talent Ambassador this year alongside Aaron Kwok, Cage reviewed his decades-long career and major contributions to cinema – from critically acclaimed turns in Leaving Las Vegas (1995) and Adaptation (2002) to Hollywood blockbusters like The Rock (1996) and the National Treasure series – during the one-hour class moderated by Mike Goodridge, artistic director of IFFAM and former Protagonist Pictures CEO.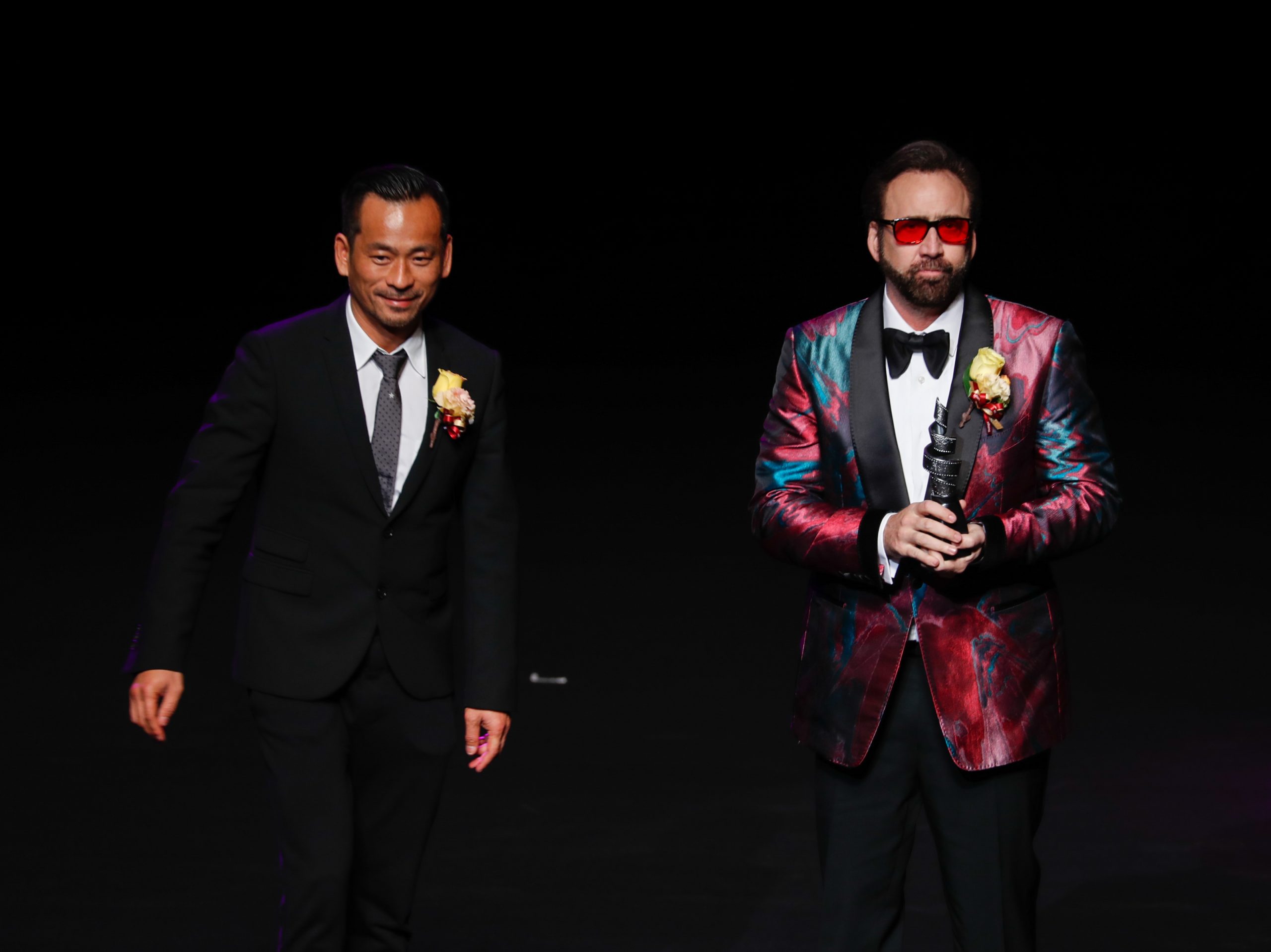 On the sideline of the master class, Cage spoke to local media outlet Macau Daily Times about the cinematic potential of Macao, with a promise to return for filming projects. "It's the wonderful confluence of the Chinese and Portuguese cultures that makes for the perfect place to shoot a film. The combination of the architecture, the food, and the people is fantastic. I would not hesitate to come back," he commended.
Kwok shared his own plans for future shoots with local media during an interview session at the Awards Ceremony. The long-time amateur motor racer touted the great potential for Macao as a setting for high-speed action, revealing that, a few years ago, he even drew up a storyboard for his own movie with a scene shot in Macao. "It is an action scene – a racing scene, because Macao is so beautiful, especially at night," he said.
---
Winners of IFFAM
Best Film: Clean Up (presented by IFFAM Jury President Chen Kaige)
Best Director: Gustav Möller, The Guilty (presented by Jury member for Local View Power, Phillip Noyce, and IFFAM Ambassador Shekhar Kapur)
Best Actor: Jakob Cedergren, The Guilty (presented by IFFAM Jury member Tillotama Shome)
Best Actress: Aenne Schwarz, All Good (presented by Talent Ambassador Aaron Kwok)
Best Technical Contribution: Kaloyan Bozhilov, cinematographer of Ága (presented by leading actor and actress of Aruna & Her Palate, Oka Antara and Dian Sastrowardoyo)
Best Screenplay: Barnaby Southcombe, screenwriter of Scarborough (presented by IFFAM Ambassador Xue Xiao Lu)
Best New Young Actor/Actress: Abhimanyu Dassani, The Man Who Feels No Pain (presented by IFFAM Jury member Mabel Cheung and film director Cheang Pou Soi)
Best New Chinese-language Film of the Year: Up the Mountain (presented by Jury members for New Chinese Cinema, Stephanie Bunbury, Nick James, and Shu Kei)
Jury Prize: White Blood (presented by IFFAM Jury member Danis Tanović and Artistic Director of IFFAM Mike Goodridge)
Special Mention: Jesus (presented by IFFAM Jury member Paul Currie)
Macao Audience Choice Award: The Good Girls (presented by Director of Galaxy Entertainment Group Philip Cheng, Vice President of Communication and Content Marketing of Sands China Ltd Jeffrey Jiang, and Senior Vice President of Business Development of MGM Brian Fiddis)